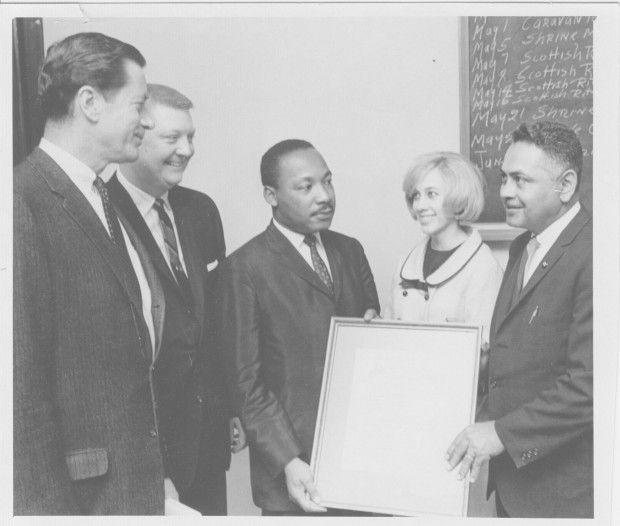 St. Ambrose University students read the words of Martin Luther King, delivered April 28, 1965 at Davenport's former Masonic Hall, now Lyceum Hall owned by Palmer College of Chiropractic.
Participating students, in order of their reading, are: Jordan McGinnis, Mitch Widmeier, Lety Huizar, Sedat Romilus, Brianna Durkin, Brianna Farrar, Deatrice Lewellyan, Shannon Rourke, Becca Brazel, Danielle Baresel and Jesse Crumbley.
St. Ambrose Diversity Director Ryan Saddler created this project.