Residents might have noticed equipment cabinets and solar panels (similar to the one pictured) popping up on utility poles in a variety of locations throughout Davenport.
MidAmerican Energy is installing these structures as part of a project to replace 343 miles of low-pressure gas distribution systems with modern intermediate-pressure systems.
The company plans to complete the project in 2024.
The equipment, which includes an above-ground pole with an electrical box and solar panel for power, is temporary.
MidAmerican Energy says the systems are monitoring and gas-pressure control points that enhance existing safety systems while upgrades to the gas distribution system are made.
The equipment will remain in place until crews replace respective sections of the system.
Over the next few weeks, MidAmerican Energy will begin to replace underground pipes — including gas mains along streets and service lines on customers' properties.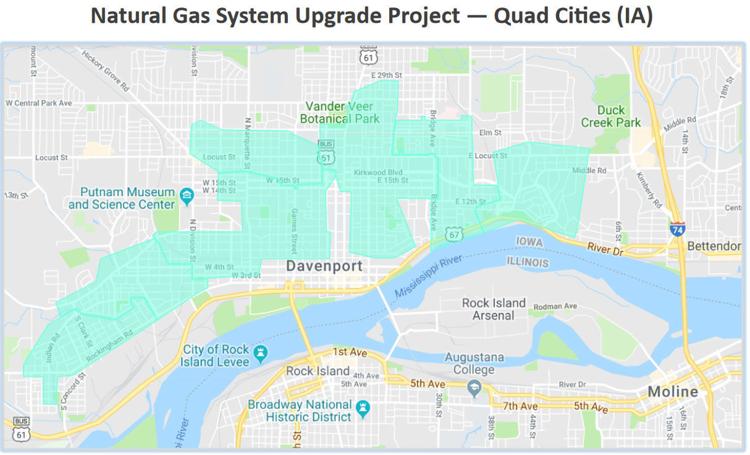 Crews will also begin to move gas meters that are currently inside homes and buildings to outside locations.
The company will notify affected residents and businesses about planned work on their property and in their neighborhood, significant project developments and anticipated service disruptions, which will be minimized to the fullest extent possible.