Joyce Gibson was offered a job 24 years ago in a rough-looking former bar in one of Davenport's worst neighborhoods.
With two layers of beer-soaked carpet and windows painted black so non-patrons couldn't see in, the Brick House Bar had been shut down for drug dealing, she was told. The building at 14th and Ripley streets sat vacant for three years before the Youth for Christ group moved in, bringing Gibson on board as office manager.
Two-plus decades later, Gibson — now Joyce Klopp —still works in this former bar, but she now is the director of a nonprofit ministry she built with help from others.
Called Hope at the Brick House, its Christian-based, central-city mission gets support from churches, volunteers and grants. Its primary service is a free after-school program with a meal for children in kindergarten through sixth grades. During eight weeks in the summer, from 9 a.m. to 3 p.m., Klopp and her crew supply educational programs, spiritual guidance, field trips and recreation for kids in the same age group.
"A lot of parents work, and after-school time is critical for kids," Klopp said.
But those familiar with the mission say Hope at the Brick House is critical, too.
"I wouldn't even want to think about what the neighborhood would look like without the Brick House," said Davenport Police Sgt. Andrew Harris, an officer with the Neighborhoods Energized to Succeed, or NETS unit.
"It brings hope to a challenged neighborhood," Harris said. "It is a safe place for children to go after school, to learn life skills, to have a snack. Kids get to go places and have experiences they may not (otherwise) get to. It gives these kids and these families hope that if they work really, really hard, they can make it."
But more than helping kids with homework and giving them a boost in reading and math, the program aims to foster hope. And that's an important thing for children who are accustomed to having little or none of it.
"Hope is not just a word," said Mark Barr, coordinator of the after-school and summer programs. "It's who we are and what we are. We have kids from totally dysfunctional families to functional families living in a crazy world.
"We try to build a love of learning. That's not an overnight thing. It takes years to build. And we provide a safe environment. There's so much competition, I call it, on the street."
Hope is kindled, Barr said, through encouragement, saying, "When we encourage others, it builds hope in us and hope in them."
How it began
Klopp, or Miss Joyce, as she is called, didn't come to the job with a vision.
"I wanted to leave," she said of the early days. "Scraping paint off the windows, I went home crying. Here I was, a farm girl from the middle of Iowa. I had no idea what to do with the challenges in the neighborhood."
But there were those kids.
"I kept being pulled back to the kids that walked in the door everyday; and their needs," she said. "I realized that I was with a lot of kids that did not have the experiences I had growing up. I learned a lot from a lot of people. God changed my heart."
In time, the original program that established itself in the former bar changed and moved, and another grew in its place. This happened several times. At one time, the focus was on counseling. Another time, there were rooms upstairs to house struggling young moms. The building served the needs of an online alternative high school and once was called Lydia Home.
But two things remained constant through all the change: The programs always had a Christian commitment to serve the neighborhood, and Klopp was always on staff.
Eight years ago, she and her husband, Cal Klopp, decided to move into the Brick House, turning the upstairs rooms into their home. An engineer who retired after 33 years of working at the Rock Island Arsenal, he now works as a part-time special education para-educator for the Pleasant Valley School District and transports kids in a Brick House van.
A day in the life
This past season, the summer program enrolled 70 children, and there now are 44 kids in the after-school program.
Because there are more children than there is space at the Brick House, the older kids meet at First Christian Church, 510 E. 15th St., Davenport. They get there by volunteers who drive Hope at the Brick House vans (there are four) from Madison or Jefferson elementary schools. When the day is over, most are picked up by their parents.
"The program gives them help with their homework, an opportunity to play, and it keeps them off the street," Joyce Klopp said. "We want to give kids positive alternatives, hope in their lives and help them realize that God is a strong support for them."
To make sure the kids don't go home hungry, each day ends with a meal, prepared and served by individual volunteers or members of churches or civic groups.
On a recent afternoon, six helpers, including Klopp, were working with 18 children. Among the volunteers were two students from St. Ambrose University: One is getting her master's in social work, and the other is a member of the Nurses Christian Fellowship, a nationwide group for future nurses.
Volunteering is a way for nursing students to live out their faith while exposing them to different kinds of people, which they will encounter once they're employed, said Kathy Kilen, a professor of nursing and adviser to the group.
"As future nurses, it is important for us to see the needs of the community; to see different cultures," Kilen said.
You have free articles remaining.
At other times at Hope at the Brick House, there are student volunteers from the long-standing collaboration with the St. Ambrose speech and pathology department, helping children with speech and language.
The main room of Hope at the Brick House contains three rows of tables and 30-plus chairs, with a kitchen and serving counter (the former bar) at one end. At the other end is a play area with two sofas, game tables, a Little Tikes kitchen and boxes of multi-race dolls.
On one wall is a mural of Christ and the words, "Jesus, Gotta Have Him."
At one point in the day, Klopp gathers five children around her to read, "The Beginning of the World." In addition to reading the words from Genesis, she adds motions, moving her hands in a circle when saying "whole world," for example.
She then re-reads the story, and has the children fill in some of the words.
When homework and stories are finished, it's play time, and kids ricochet to all corners of the big room to stake claim to their favorite things. Two boys — one eager to say he has a dollar in his shoe — throw pool balls in a noisy, rambunctious game called carpet ball, similar to pool but without cues. A girl with cornrow braids uses a spoon to pick up Scrabble pieces to make alphabet soup.
None of the games involve electronics. Kids can get that anywhere.
Finally comes meal time. A volunteer has dropped off two huge foil tins full of hot lasagna that other volunteers scoop onto plates. Grapes, strawberries and a choice of juice complete the menu.
What keeps the place going?
It costs about $213,00 a year to run Hope at the Brick House, including two-and-a-half salaries — for Klopp, Mark Barr, coordinator of the after school/summer program and Pat Tank, office administrator. Other expenses are building utilities, gas and maintenance for the vans and a small mortgage that will be paid off next year.
The money comes from numerous churches and through grant requests to various foundations. The after-school program is free, and parents pay $25 for the summer program.
Other things they do
In addition to the after-school and summer programs, every single Friday night, year-round, Hope at the Brick House offers a neighborhood family event with a meal. It gives people from the area a place to meet, talk and strengthen connections.
Police come to the gatherings, too, so they can get to know people on a personal level, building relationships and trust.
"A lot of those relationships would not exist" if it weren't for Hope at the Brick House, Sgt. Harris said. "They (Brick House) are a connection."
And once a month in the summer, there is a big-deal block party that draws about 150 people with extra-special food, such as pork chops and ice cream and children's activities, such as a petting zoo and bounce house.
The future, other
Klopp said she never feared the neighborhood, adding, "I don't know why."
Through the years, the area has improved — both in reality and in perception. And perceptions can take longer to change.
When there are shots-fired reports, she said, the people pulling the trigger "are not our neighborhood people."
Oftentimes, the criminal element is in cars, flying north or south on Gaines Street (no stop signs), taking the 14th or 15th street one-ways into the neighborhood, because that's a fast get-away route, she said. But they are not from the neighborhood.
Hope at the Brick House is just within the geographical boundaries of the Hilltop Campus Village, the area bounded by Ripley on the west, Perry on the east, Lombard on the north and 5th on the south. St. Ambrose, St. Paul Lutheran Church and Palmer College of Chiropractic are included.
Scott Tunnicliff learned straight away when he started as Hilltop's director in 2009 that the one-time bar that had been a neighborhood liability had turned into an asset, and he's grateful for that.
They (the Klopps) have gone "above and beyond" in their ministry and are "spot-on with what needs to happen here," Tunnicliff said.
"It is great to have a place like that."
Besides helping children, Klopp and others at Hope at the Brick House offer direct assistance to adults. When someone is struggling financially, for instance, Klopp could refer them to a place where they could get training for a better-paying job or help them make budget amendments to make existing ends meet.
Sometimes people are referred for help by police, Harris said. If someone needs housing, health care, child care or help being a good parent, Klopp often helps.
And there are practical things, like giving someone a place to do laundry, or helping fill out a job application. Sometimes, the Klopps even offer their extra bedroom.
It all goes back to the name, Klopp said: "Our main mission has been to give hope."
083018-brick-house-001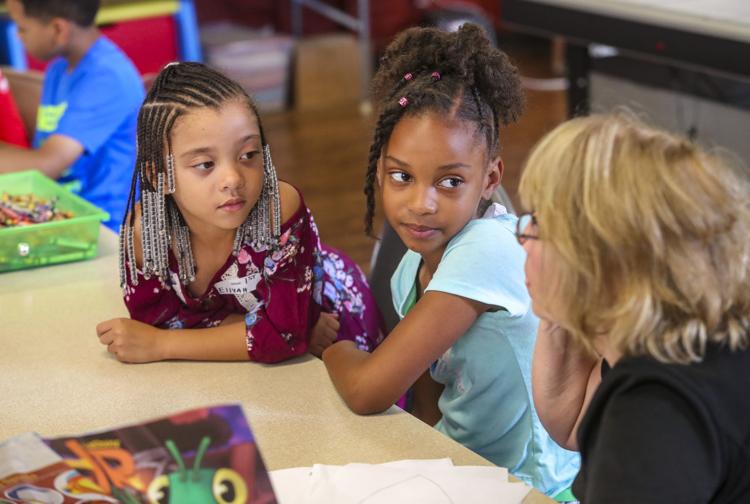 090718-Brick-House-001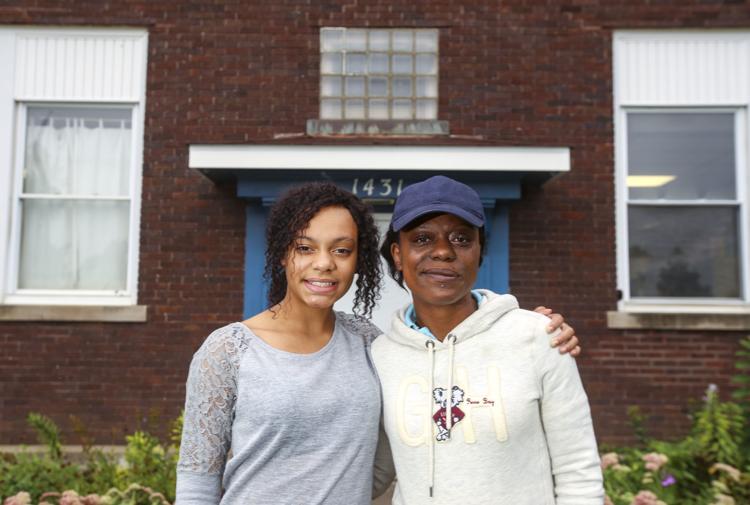 090518-Almetha-McCollins-02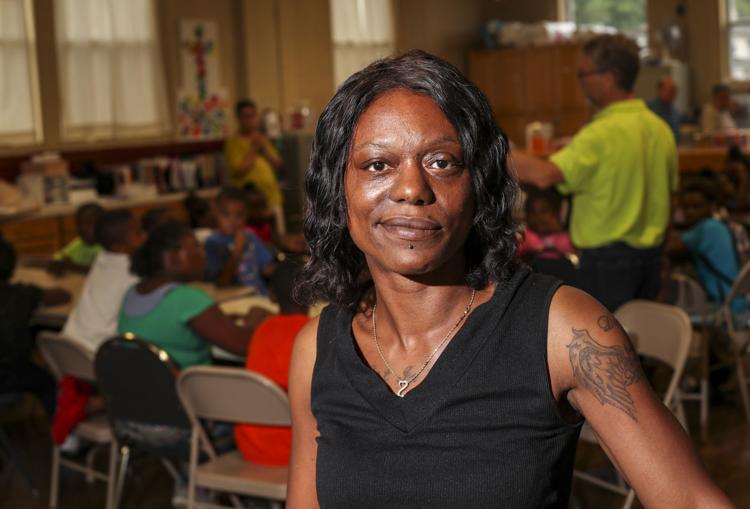 083018-brick-house-002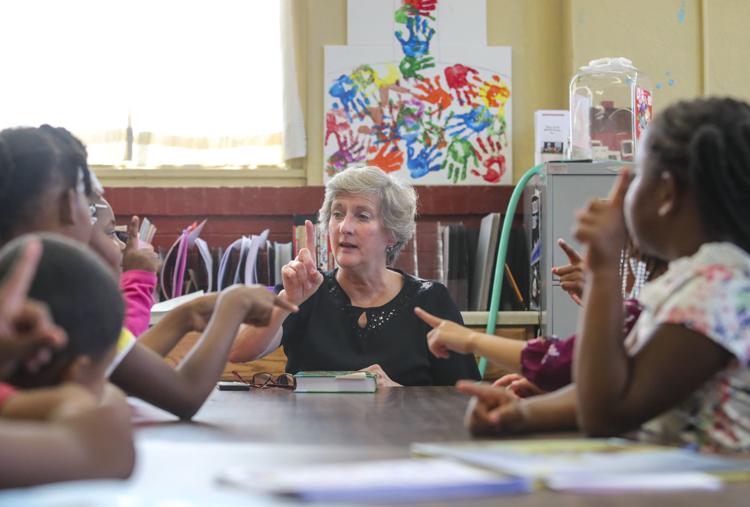 083018-brick-house-003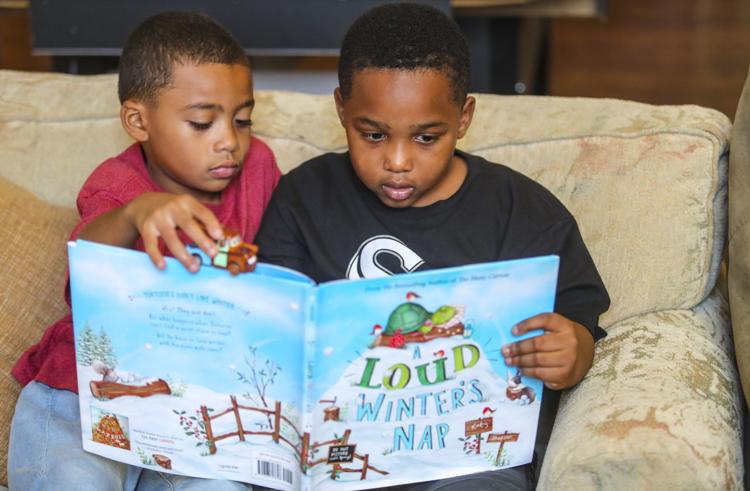 083018-brick-house-004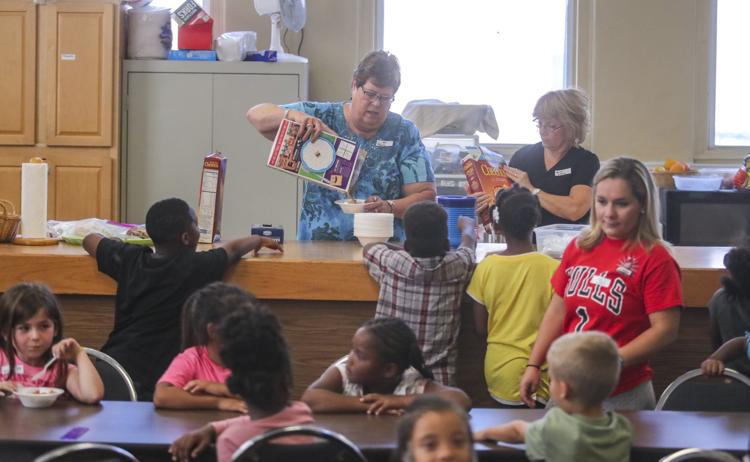 083018-brick-house-005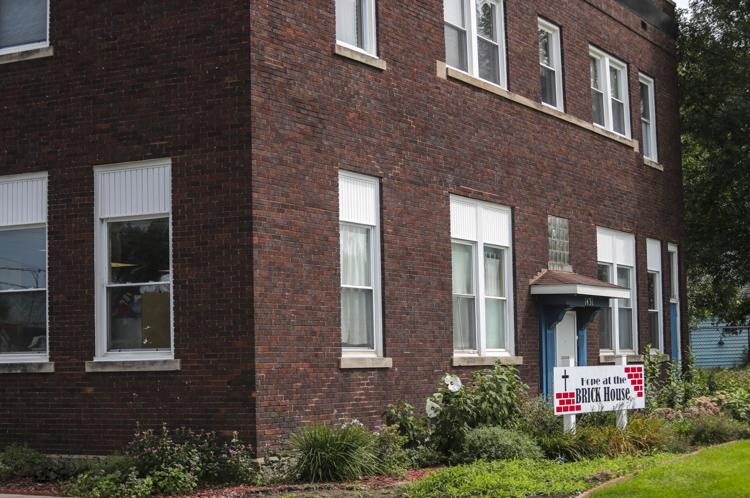 083018-brick-house-006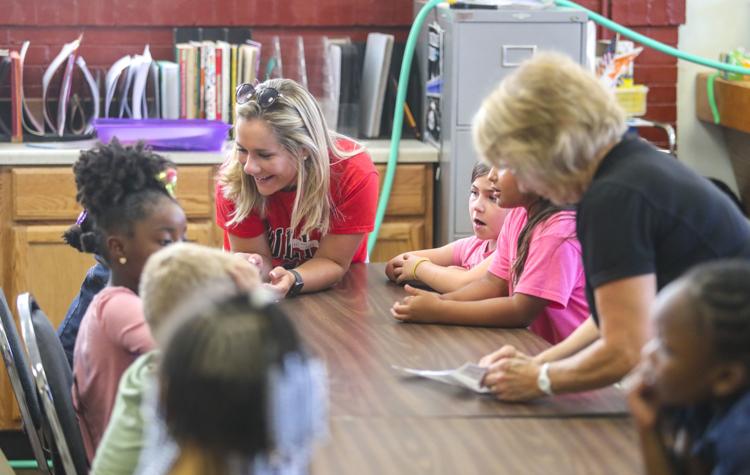 083018-brick-house-007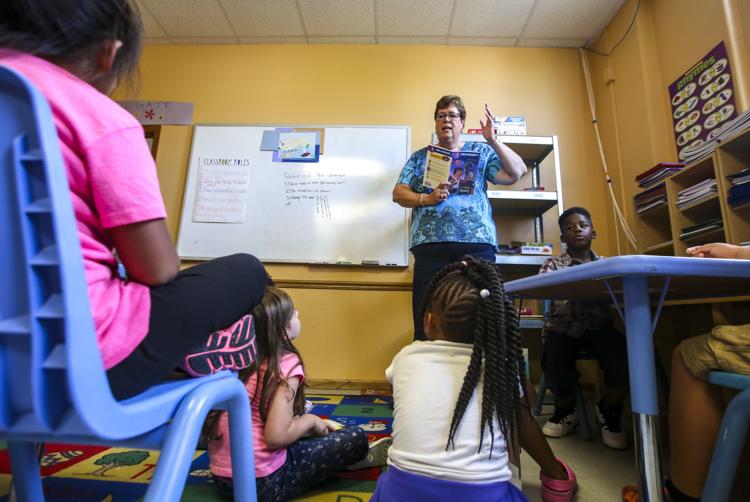 083018-brick-house-008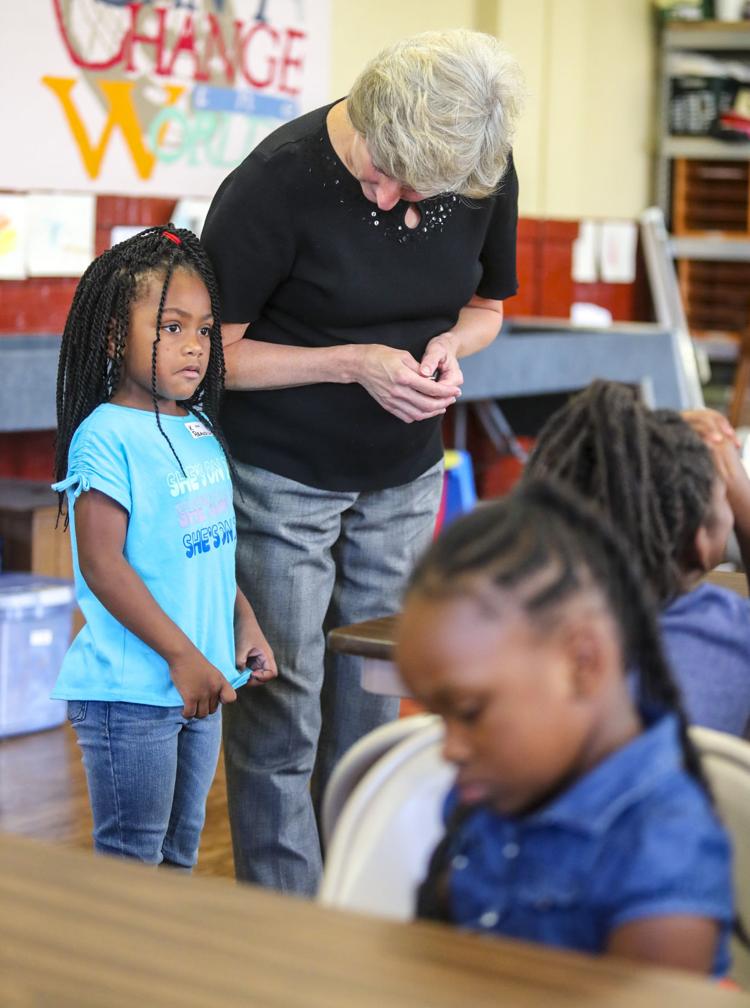 083018-brick-house-009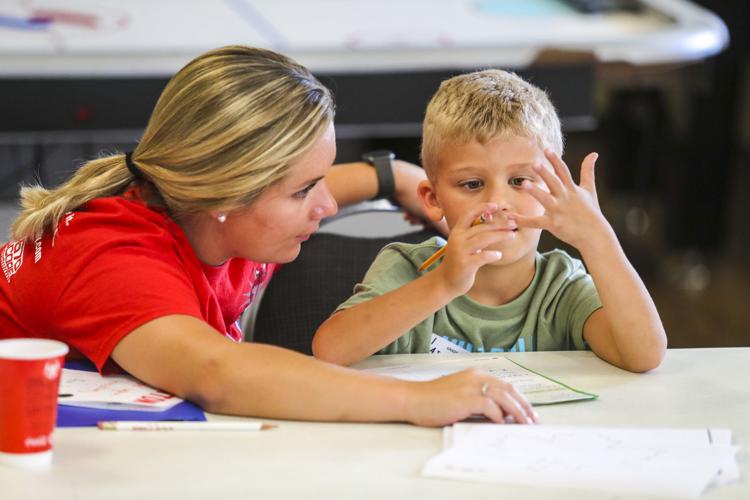 083018-brick-house-010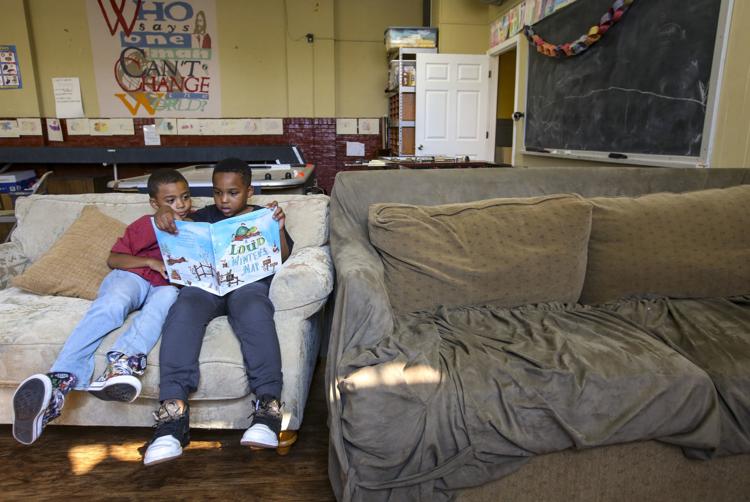 083018-brick-house-011
062118-qct-fea-stone-002