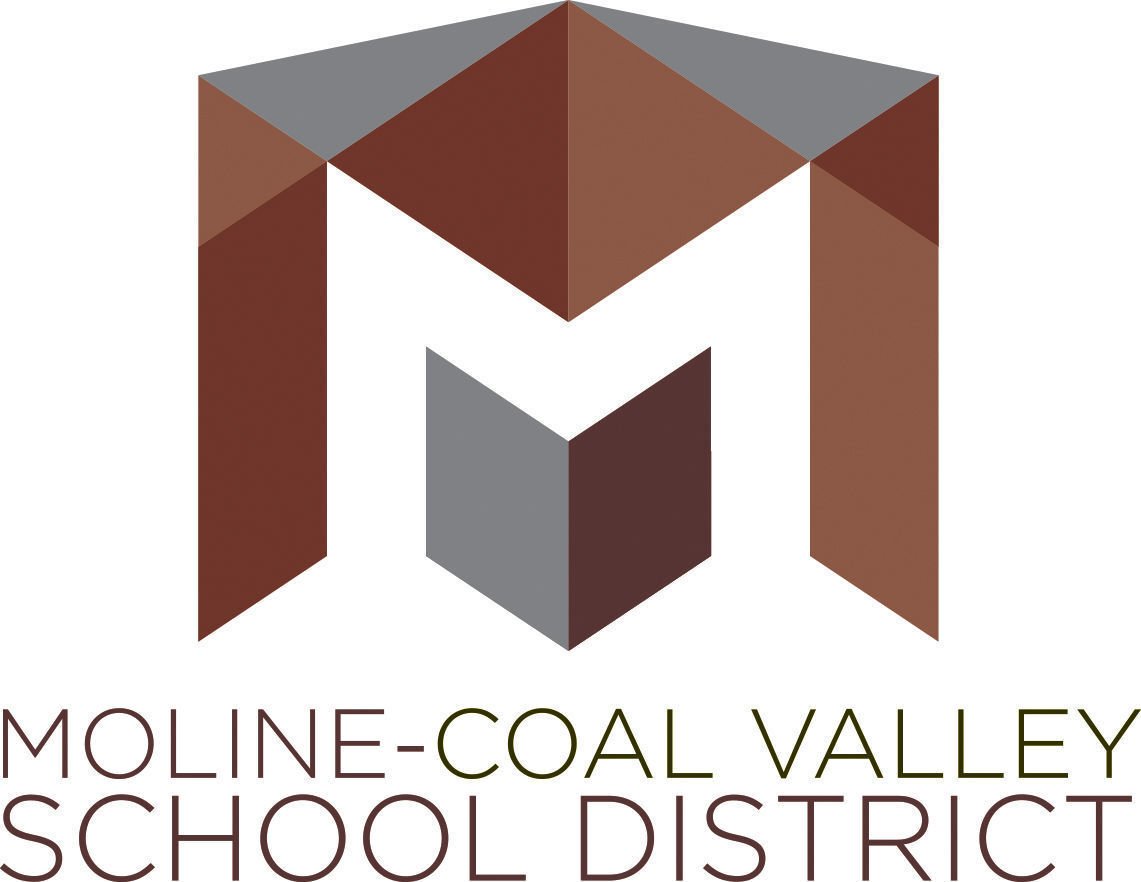 As Moline-Coal Valley schools round out the final week of first quarter, Superintendent Rachel Savage said the district is preparing to welcome back just under 300 full remote students for in-person hybrid instruction for second quarter.
Savage said the district will accept forms through the remainder of this week from families who want to opt to return for the district's blended learning model or remain with full remote instruction. The next opt back in opportunity will not be until the start of second semester in mid-January. Savage said Monday she believes it highly likely the district will stay with its blended learning model through the remainder of the school year.
In mid-September, Savage reported about 70 percent of district families were sending students for face-to-face instruction on their designated hybrid days, a sum of more than 5,000 students according to her 2020-2021 school year enrollment report that showed 7,210 students in total are enrolled this fall.
Savage said the district is continuing to monitor positive COVID-19 cases and making preparations for second quarter. According to the district website, as of Monday, the district has seen 36 total cumulative positive COVID-19 cases since the start of the school year and eight of those cases were seen in the last 14 days. Moline High School temporarily closed for two weeks, from Sept. 28 through Oct. 9, due to an increase of positive COVID-19 cases.
Savage said staff members are excited to welcome back more students for the blended model and are working together to make necessary adjustments, including once again rearranging furniture.
Savage said administrators are aiming to keep classrooms between 12 and 15 students. She said if a class is reaching that 15-student mark, about half an average classroom, the district would work to find another space for the class to meet so kids can be properly spaced. She said the district could also work to find families willing to swap attendance days.
With an eye toward the second semester, Savage said, the district will continue to gather input from teachers, custodians, nurses and other staff as well as parents, the community and outside partners like Chartwells for their fresh perspective on how the district can continue to serve students.
Also Monday, Savage shared two other announcements that she said will greatly impact students. She said USDA announced it will extend the waiver for free meals through the end of June 2021, which she said means free meals for all students through the entire school year.
"It's just going to be an amazing support for our families," she said. "All families."
Savage said she was also happy to share that the Illinois State Board of Education announced Monday afternoon it had reversed its decision that children who fail to meet the Oct. 15 deadline for needed physical and immunization requirements would need to be excluded from instruction. This would have excluded even full remote students.
Savage said the decision means the district will not have to exclude the approximately 750 students who have yet to prove they have met the health requirements.
She said the district's nurses and others have done a tremendous job working to set up vaccine clinics or get families connected to services in the community. Had ISBE not made this decision, she said, the district would have had to turn off the online learning accounts of these students.
"While we were hoping that such a notification would come a bit sooner, we're grateful nonetheless we do not have to exclude full remote students as of this Thursday," she said.
Savage said ISBE policy still prevents students from returning for in-person instruction until the needed requirements are met and students will not be permitted to participate in any extracurricular activities.
In other business, board members:
– Heard a positive report from an official from RSM following an audit of the district's financials.
– Heard a report from coordinator of English Learners Leslie Perkins on the district's strides to serve English Learners students of the district. Perkins said the district wants to improve its tracking of students after they exit the program and deepen the connection it has with families and members of the community.
Get local news delivered to your inbox!
Subscribe to our Daily Headlines newsletter.