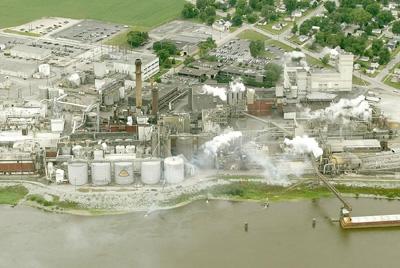 A lawsuit has been filed against Grain Processing Corp., according to a news release from Erin Powers of Powers MediaWorks LLC in Texas.
The lawsuit claims that hazardous chemical releases by GPC's Muscatine facility expose nearby residents to dangerous levels of pollution, damage property and diminish area property values. The class-action lawsuit was filed today in Iowa state court, according to the release.
You have free articles remaining.
The named plaintiffs are Laurie Freeman, Joseph Preston, Sharon Mockmore, Eugene W. Mockmore, Beccy Boysel, Gary D. Boysel, Daryle Snyder, Linda L. Goreham, Gary R. Goreham, Kelcey Brackett, and Bobbie Lynn Weatherman.
The property owners are represented by Tony Buzbee of The Buzbee Law Firm, Houston, James C. Larew of the Larew Law Office, Iowa City and Andrew L. Hope, of the Hope Law Firm, Des Moines.
The legal team will seek to have the case certified as a class action to include property owners within three miles of the GPC Muscatine facility 1600 Oregon St. The release says about 6,500 households of 17,000 individuals live within that area.
According to Powers MediaWorks' website, the company "provides strategic communications services to law firms, businesses and non-profit organizations in the United States and abroad. The firm specializes in public relations, litigation communications, crisis communications and media training."