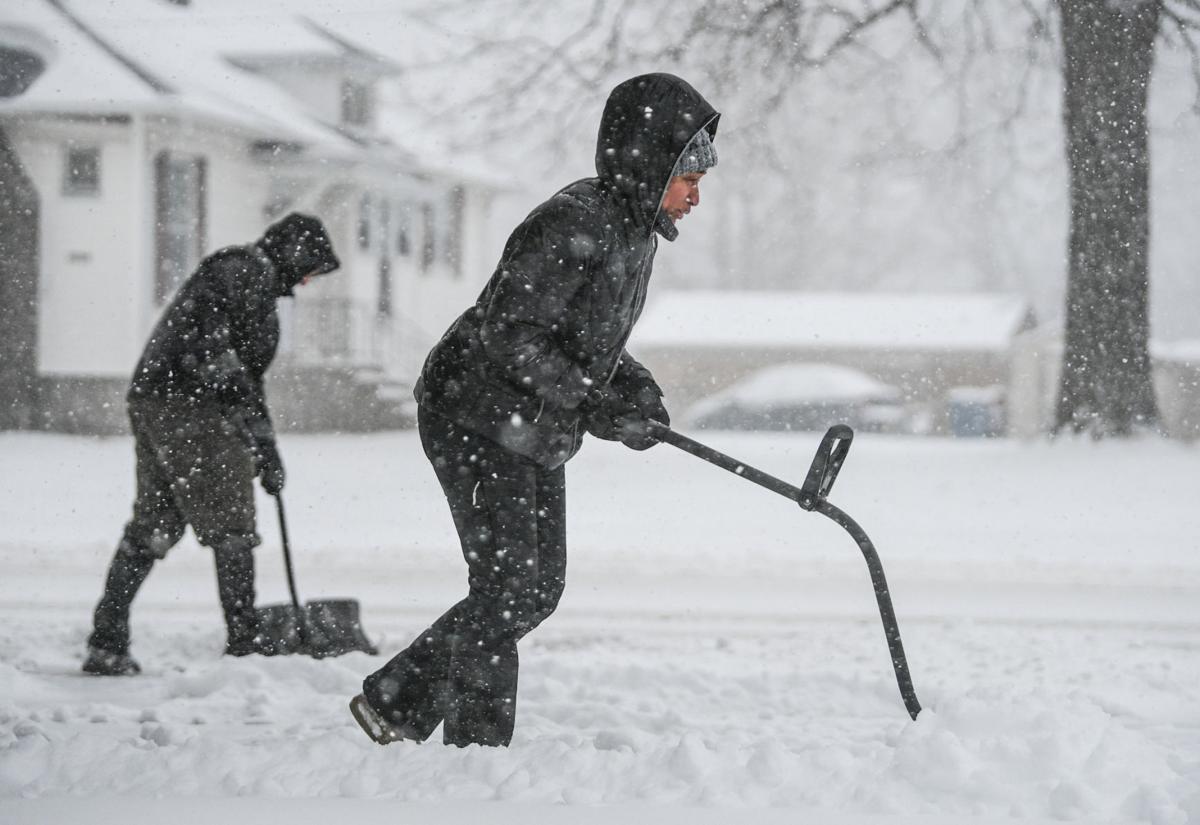 MidAmerican's 774,000 natural gas customers in Iowa, Illinois, Nebraska and South Dakota can likely expect their total bills to go up 46%-96% this winter.
Natural gas market prices have more than doubled since this time last year, according to a news release from Des Moines-based MidAmerican Energy, because of global demand coupled with limited production and inventory.
MidAmerican spokesperson Geoff Greenwood said the price increases would not affect electric customers.
Alliant Energy spokesperson Morgan Hawk said the company was closely monitoring global natural gas markets, but the company also expected prices to go up.
Hawk said it's difficult to anticipate the impact on customers because of constant shifts in the natural gas global markets, but customers could take steps to conserve energy now to lower their heating bill.
Madison, Wis.,-based Alliant Energy serves 225,000 natural gas customers in Iowa and 195,000 in Wisconsin, according to Hawk.
According to the New York Times, prices for natural gas spiked sharply outside the U.S., as more companies turned to natural gas for an energy source that produces fewer emissions than coal.
But an unseasonably warm autumn across the Midwest and Northeast means less natural gas is being used, according to a weekly report from the Environmental Information Agency between the week of Oct. 13 and 20. That means there's more natural gas in storage, leading to prices trending downward.
According to MidAmerican, higher market prices will affect a customer's gas supply charge, or the cost of the natural gas the customer uses. It will not affect a set charge for administrative or maintenance costs.
Greenwood said MidAmerican expected to have no problem with supply.
The February polar vortex also caused a spike in natural gas prices, and according to MidAmerican, those costs continue to be spread out over customer's gas supply charges until spring 2022.
Saving energy
Both MidAmerican and Alliant Energy offer tips to save energy. They recommend:
Setting the thermostat lower while sleeping or away
Servicing your furnace once a year to ensure its working efficiently
Cleaning or replacing filters to make it easier to push warm air through
Sealing leaks and checking insulation
Opening south-facing curtains during the day to let in sunlight and closing them at night.
Help with energy bill
Residents who qualify can receive help through the Low-Income Home Energy Assistance Program, funded by the U.S. Department of Health and Human Services and administered by states. 
In Iowa, applicants can contact their local community action agency. In Scott County, and several surrounding counties, that would be Community Action of Eastern Iowa at www.caeiowa.org or 563-324-3236 or 866-324-3236. In Illinois, applicants can contact Project NOW at www.projectnow.org or 309-793-6391 or call the state's LIHEAP hotline at 877-411-WARM.
MidAmerican offers a budget billing program to ease bill fluctuations. The free program stabilizes utility charges that change with the seasons and different energy usage patterns. Enroll by calling MidAmerican at 888-427-5632.