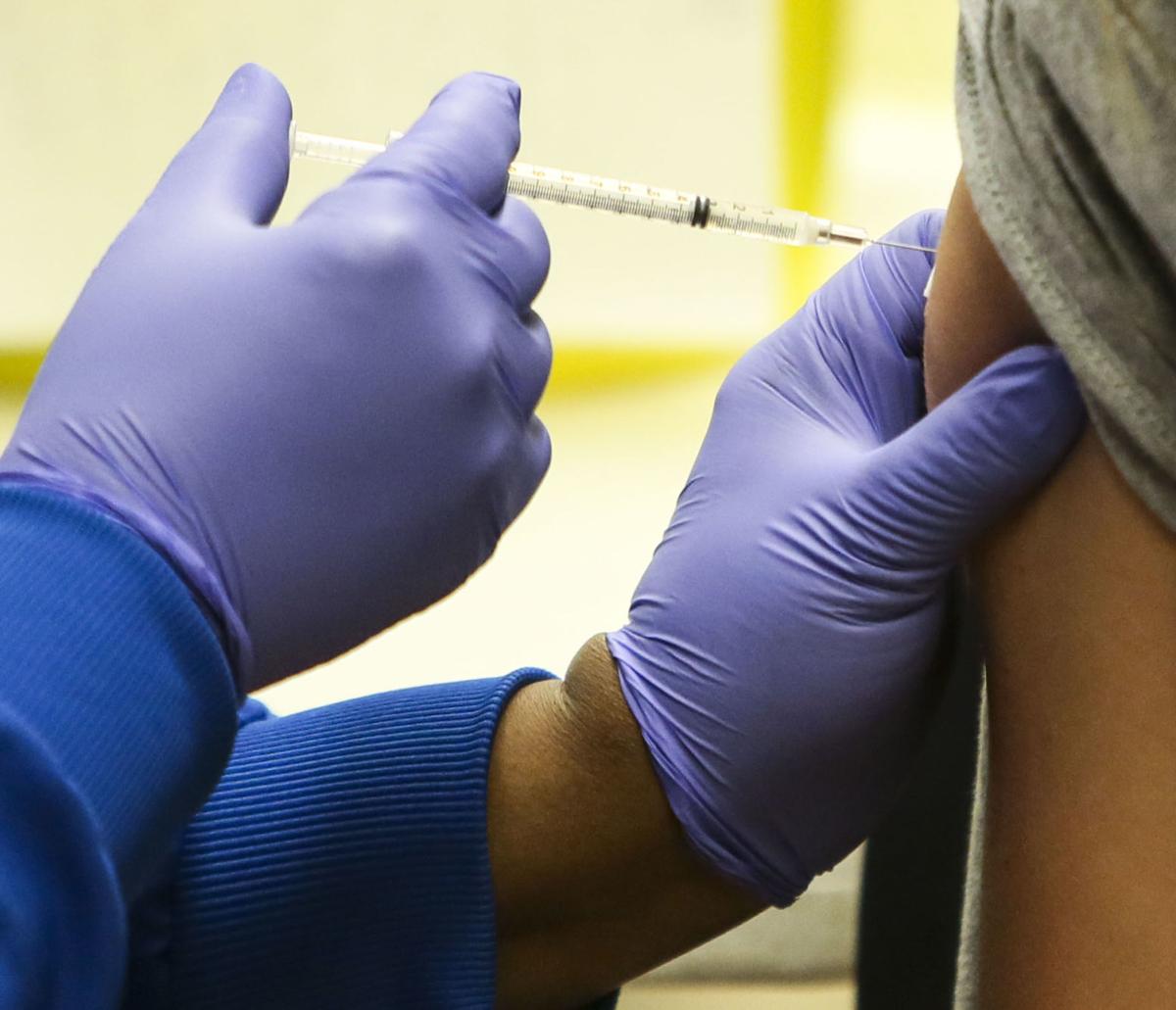 The Rock Island County Health Department reported 101 new cases of COVID-19 since its last report Monday. The total number of cases reported since the start of the pandemic is 16,150.
Rock Island County health officials also reported 35 patients hospitalized Monday in the county with the virus. The number of deaths tied to the virus since the start of the pandemic remained 335.
According to Iowa Department of Public Health, Scott County saw an increase of roughly 400 cases since the total-case numbers were reported last week. The total number of COVID-19 cases identified in the county since the start of the pandemic is 23,205.
MetroLINK offers vaccine clinic
Partnered with the Illinois Emergency Management Agency and the Illinois Department of Public Health, MetroLINK will host a Community Partner Vaccine Clinic from 8 a.m. to 6 p.m., Thursday, Aug. 26, at Centre Station, 1200 River Drive, in Moline.
The clinic is free to the public, and walk-ins are welcome. Both Pfizer and Johnson & Johnson vaccines will be available. Metro offers a free monthly bus pass for the month of September and a gift card to Meli's Pancake House for all participants. Fares will be waived for those using Metro to and from the vaccine clinic.
"With COVID surging across our community, it's important that everyone have equal access to vaccinations," said Jennifer Hirsch, MetroLINK manager of administration, in a news release. "We are here to help in any way we can to get our community through this pandemic. With the FDA's recent approval of the Pfizer vaccine, we are hopeful more residents will take advantage of this opportunity to get their shot."
For more information or to plan a trip to the vaccine clinic, download the TransLOC app or visit metroqc.com for trip planning, or call 309-788-3360 to speak to a customer service representative.
MetroLINK is the Illinois Quad Cities public transit provider, serving the communities of Carbon Cliff, Colona, East Moline, Hampton, Milan, Moline, Rock Island, and Silvis. Services include the "Metro" bus system, ADA/Paratransit, Microtransit, and the Channel Cat Water Taxi. More information can be found at metroqc.com.
COVID-19 booster shots in Rock Island County
The Rock Island County Health Department offers third vaccine doses to severely immunocompromised people, as recommended by both the CDC and the Illinois Department of Public Health. The Moderna vaccine is given each Tuesday, and Pfizer is offered on Fridays at the health department, 2112 25th Ave., Rock Island. Hours are 9 a.m. to noon and 1 p.m. to 4 p.m. both days.
Severely immunocompromised patients must bring their vaccination card with them to receive their third dose.
Qualifying patients also can receive their third dose from any provider, not just the health department. To find a location, visit vaccines.gov.