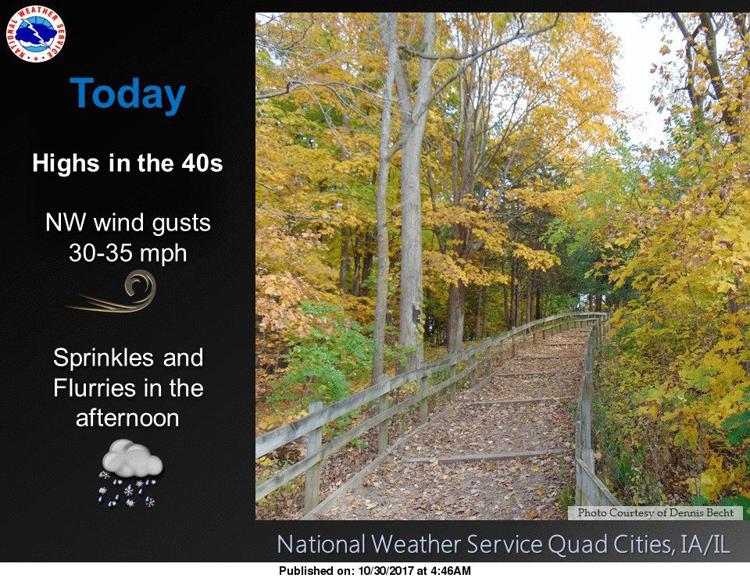 Here is the afternoon forecast from the National Weather Service.
It will be breezy with increasing clouds and a high near 45 degrees. West winds between 10 to 20 mph will produce gusts as high as 30 mph.
Tonight there's a chance of sprinkles between 4 p.m. and 7 p.m. It will be mostly cloudy and breezy with a low around 28 degrees. Winds could gust as high as 30 mph.
Tuesday will be mostly sunny with a high near 42 degrees. West winds will be around 10 mph.
Tuesday night will be mostly cloudy with a low around 29 degrees. South winds will be around 5 mph.
• Noah Fant and Josey Jewell made up for lost time in Saturday's win over Minnesota. That, along with highlights of Hawkeyes in the NFL and more, are part of today's Hawkeye 10@10, your daily dose of Iowa news and notes. Read more.