Here's the afternoon forecast from the National Weather Service.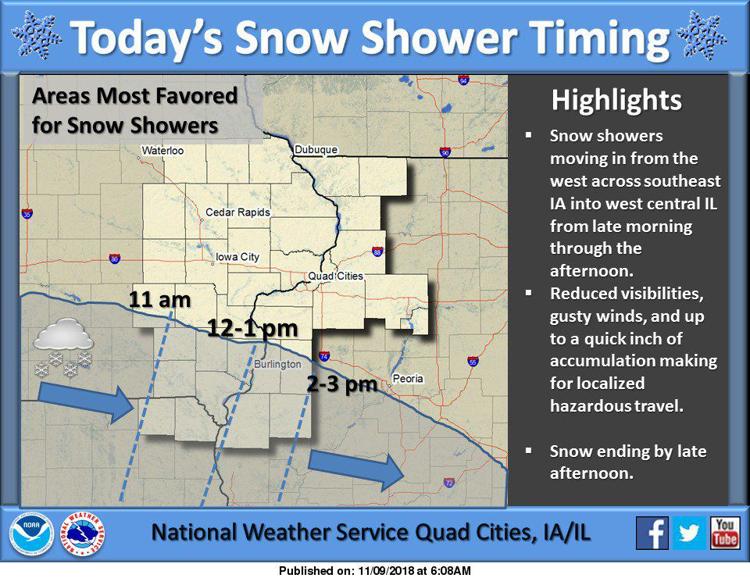 Isolated snow showers are possible between 1 and 4 p.m. Skies will be partly sunny and breezy with a temperature of around 32 degrees falling to around 27 degrees by 5 p.m. A northwest wind between 15 to 20 mph will produce gusts as high as 30 mph. The chance of precipitation is 20 percent.
Tonight will be mostly clear and blustery with a low around 16 degrees. West winds could gust as high as 35 mph.
Saturday will see increasing clouds with a high near 30 degrees and a low around 26 degrees.