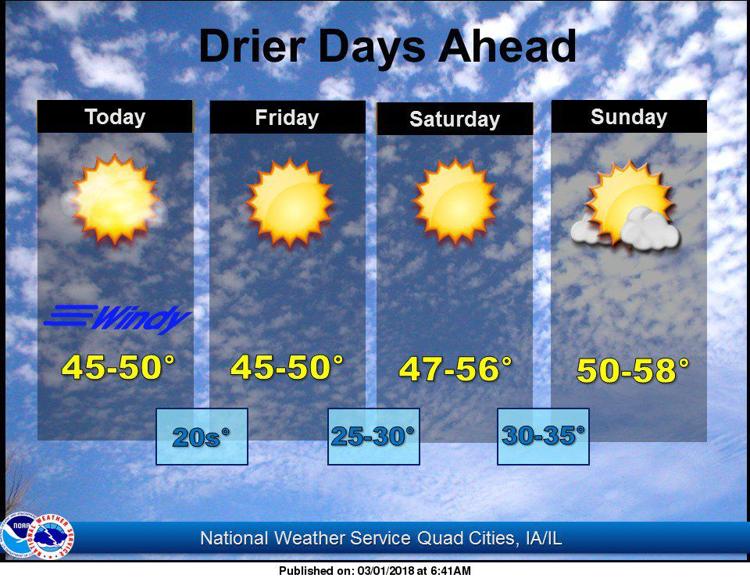 Here's the afternoon forecast from the National Weather Service. We'll see gradual clearing with a high near 49 degrees. It will be breezy with a northwest wind of around 15 mph gusting as high as 25 mph.
Tonight will be clear with a low around 28 degrees.
Check out the images from these Quad-City Times photo galleries.