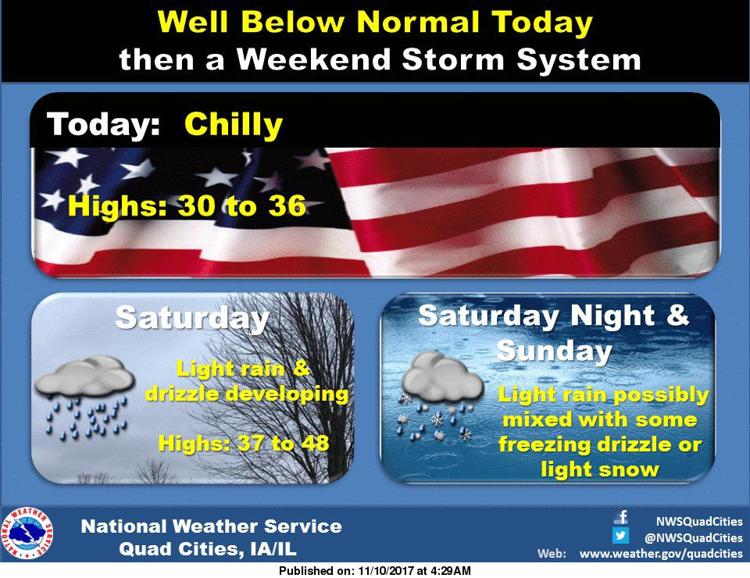 Here's the afternoon forecast from the National Weather Service.
It will be mostly cloudy then gradually becoming sunny with a high near 34 degrees.
Tonight will be mostly cloudy with a temperature falling to near 25 degrees by 9 p.m., then rising to around 30  degrees during the remainder of the night.
So you thought it was cold here this morning. Check out below graphic.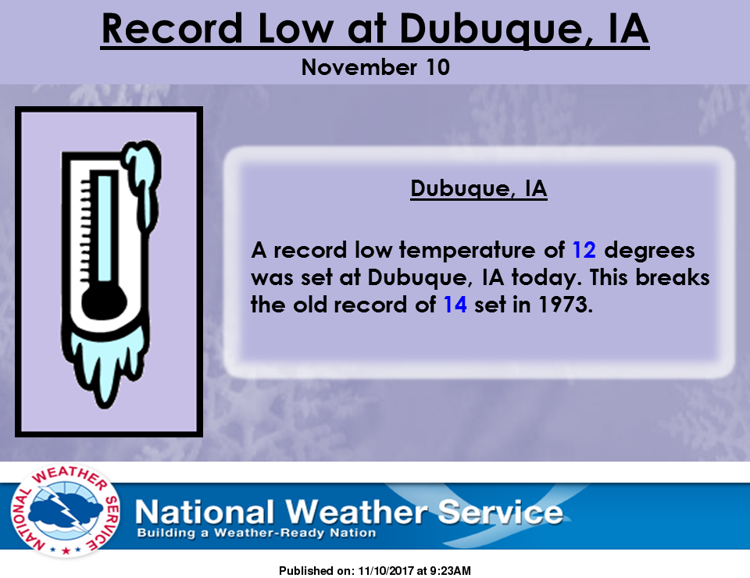 Also, heading to Chicago? Here's a travel advisory for areas east of the Quad-City metro region — Lake effect snow showers could cause brief slippery conditions during the midday hours. And a transition from light snow to light freezing drizzle may impact travel early Sunday morning.
• Bob Vogelbaugh, "Mr. Thanksgiving," has been serving up his annual community Thanksgiving holiday dinner for 46 years now. Thanksgiving is early this year — Nov. 23 — and Vogelbaugh and yes, he will be hosting a 47th dinner. Here's a look back at some of those holiday dinners.