• Here's the afternoon forecast from the National Weather Service. It will be cloudy with areas of fog. The high will be near 51 degrees.
Tonight will be mostly cloudy then gradually becoming mostly clear with a low around 34 degrees.
Friday will be partly sunny with a high near 49 degrees. Northeast winds will be around 10 mph.
Friday night there is a 50 percent chance of showers after 1 a.m. Skies will be mostly cloudy with a low around 41 degrees. East winds will be 5-10 mph. New precipitation amounts could be less than a tenth of an inch.
• From involving tight ends like T.J. Hockenson to breaking in new helmets and preparing to play error-free defense, today's Hawkeye 10@10 has found its comfort zone. All that and more are part of today's Hawkeye 10@10, your daily dose of Iowa news and notes. Read more.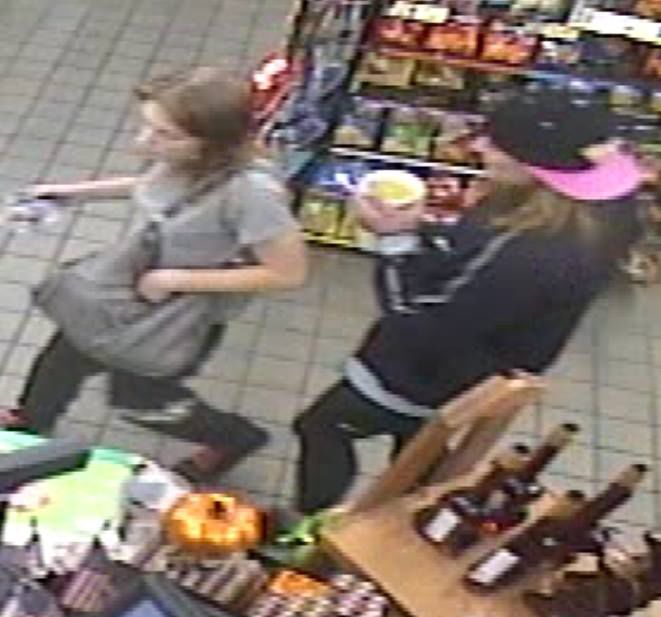 •  Police are seeking more information about the identity of two females who they say stole two charity jars off the counter of Mother Hubbard's Cupboard in LeClaire. The theft occurred around 9:15 p.m. on Oct. 17.
Police believe the suspects left in a red Ford Mustang. Attached are images and a video of the suspects. 
Anyone with information about the suspects are asked to call the LeClaire Police Department at 563-289-4242 ext. 1.
• Don't forget to set your clock back one hour Saturday night as Daylight-Savings Times ends at 2 a.m. Sunday.