Good afternoon, Quad-Cities. Here is your National Weather Service forecast.
This afternoon will be partly sunny with a high near 82 degrees and a low around 64 degrees.
Wednesday there is a 20 percent chance of showers and thunderstorms after 1 p.m. Skies will be partly sunny with a high near 84 degrees. Calm wind will become northwest at around 5 mph in the afternoon.
Wednesday night there is a 20 percent chance of showers and thunderstorms after 1 a.m. Skies will be mostly cloudy with a low around 65 degrees. North winds will be around 5 mph becoming southeast after midnight.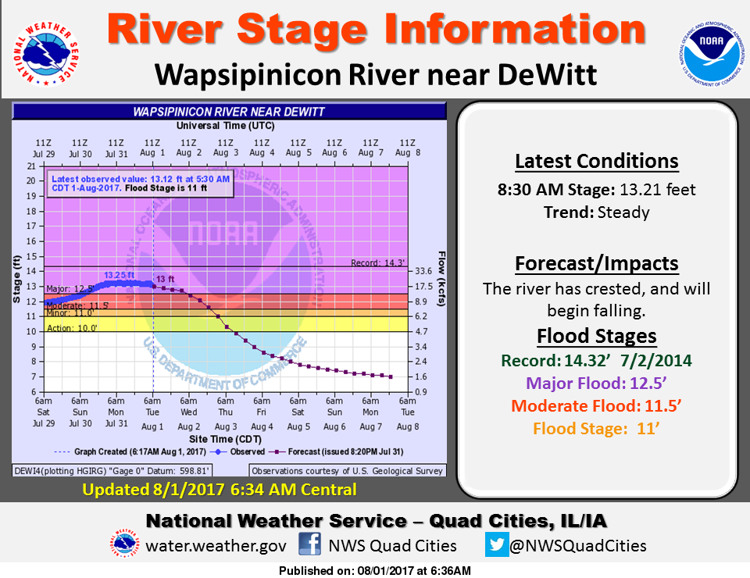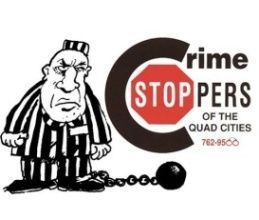 • CrimeStoppers of the Quad-Cities is seeking the public's help in locating several Quad-City fugitives. If you have any information about these fugitives or any other felony fugitives, call the tip line (309) 762-9500 or submit your secure tip on the agency's Facebook home page by clicking on the "Submit a Tip" tab. See their photos
Reward for information leading to arrest of person responsible for dog's death
Police are seeking the public's help in an incident where a partially burned body of a dead dog was found in southwest Davenport
On July 19, Davenport police responded to the area of Miller Avenue and South Concord Street in reference to a found animal. Police found a partially burned carcass that appeared to be a Rottweiler breed.
Anyone with information regarding this incident can contact Davenport Police Department or Crime Stoppers of the Quad-Cities where one can remain anonymous.
If you have information concerning this crime, call the tip line at 309-762-9500. All tips are anonymous and if your information leads to a felony arrest you'll receive a cash reward of UP TO $1,000.
• Find your friends, neighbors among the throngs of Bix 7 runners and walkers. Quad-City Times photographers took hundreds of images from the Acronic Jr. Bix and from around the Quad-City Times Bix 7 race course including the slip and slide at the turnaround. They're all here in a series of photo collections. Spot anyone you know?
• The Mississippi Valley Fair is under way at the fairgrounds in Davenport. Enjoy these photos from past fairs featuring images from various concerts and more that capture the flavor of one of the summer's highlights in the Quad-Cities.