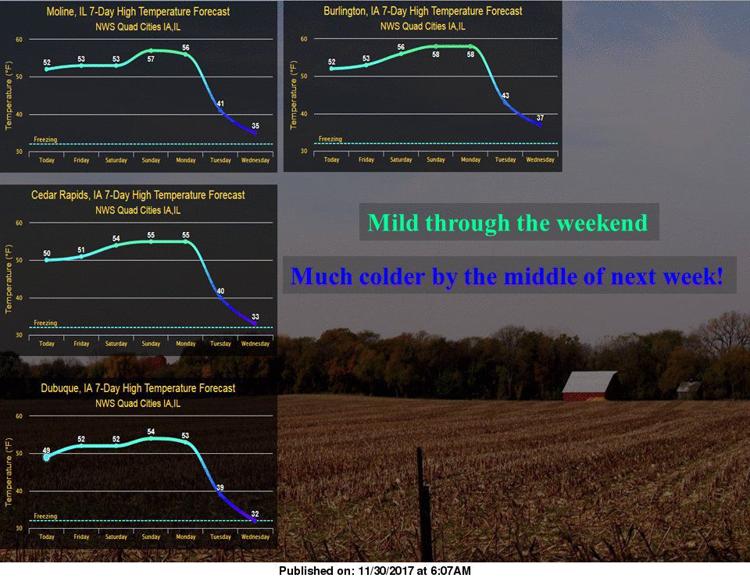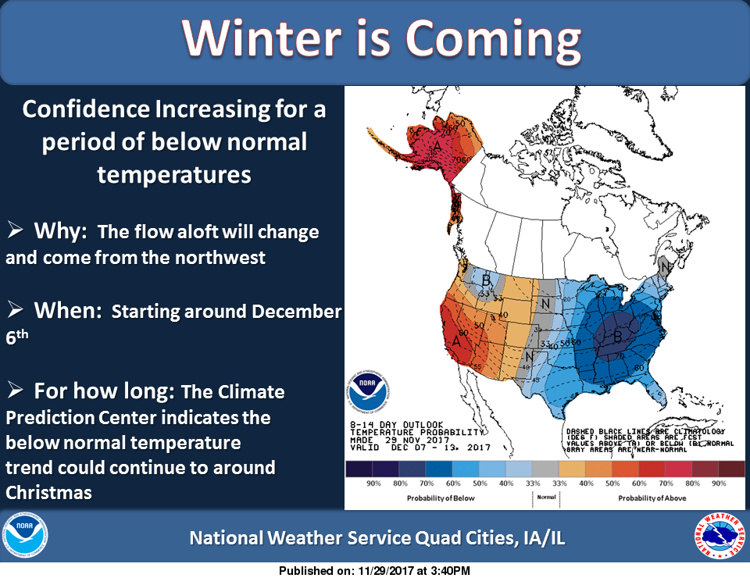 Enjoy this fine weather while your can, because by next week, it will be much more winter-like.
Here's the afternoon forecast from the National Weather Service. It will be sunny with a high near 51 degrees. Northwest winds between 10 to 15 mph will gust as high as 20 mph.
Tonight will be mostly clear with a low around 27 degrees. 
Friday will be sunny with a high near 52 degrees. Light southwest winds will become south at 5-10 mph in the afternoon.
Friday night will be partly cloudy with a low around 33 degrees. South winds will be around 5 mph.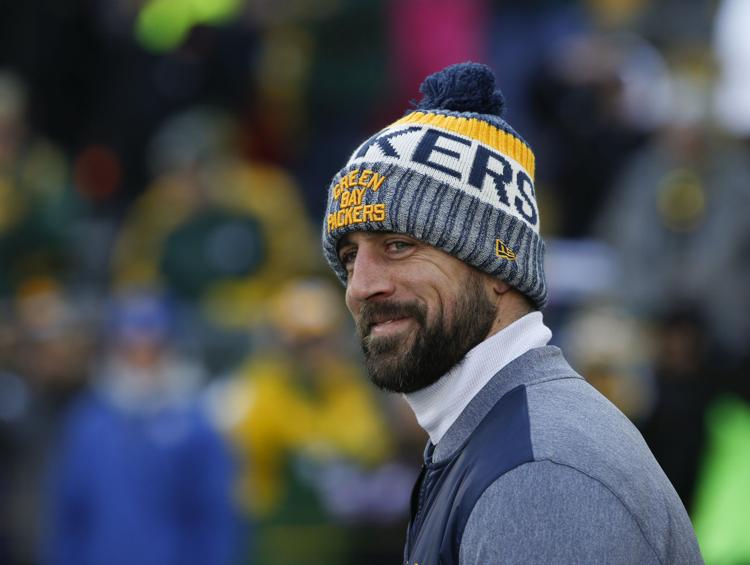 • Green Bay Packers quarterback Aaron Rodgers is such a good guy he's even nice to Chicago Bears fans. Eleven-year-old Peter Nicoll and his mother Julia, both Bears fans, got to meet "one of the greatest quarterbacks" while in downtown Chicago.
• Iowa linebacker Josey Jewell, whose college decision came down to a late offer from Iowa or playing at Division III Luther College in his hometown was named this morning as the best defensive player in the Big Ten. Read more.