Here's the afternoon forecast from the National Weather Service.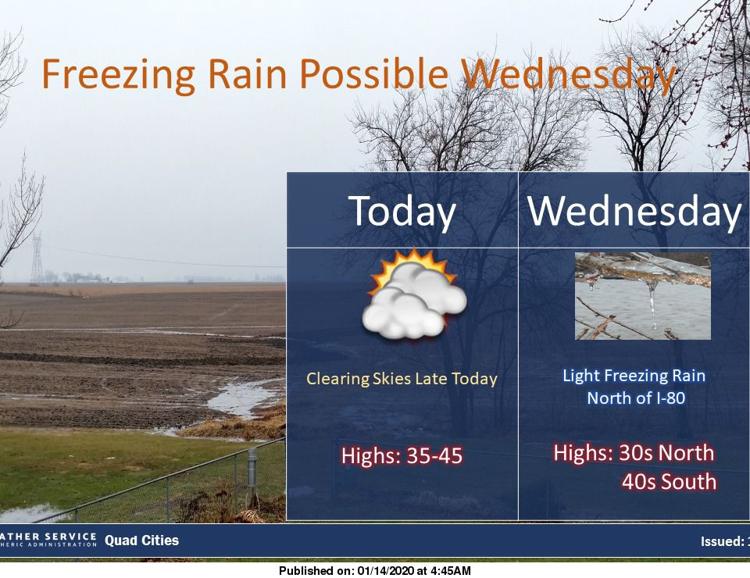 You have free articles remaining.
It will be cloudy then gradually becoming mostly sunny with a high near 40 degrees. West winds between 5 to 10 mph will become light northwest in the afternoon.
Tonight there's a slight chance of snow before 4 a.m., a slight chance of freezing rain and sleet between 4 a.m.  and 5 a.m., then a slight chance of freezing rain after 5 a.m. The overnight low will be around 26 degrees. The chance of precipitation is 20%.
Wednesday brings a 50% chance of rain before noon. Skies will be cloudy with a temperature rising to near 41 degrees by 11 a.m., then falling to around 29 degrees during the remainder of the day. New precipitation amounts of less than a tenth of an inch are possible.
Wednesday night will be partly cloudy with a low around 9 degrees and wind-chill values as low as -5 degrees. Northwest winds between 10 to 15 mph will gust as high as 25 mph.