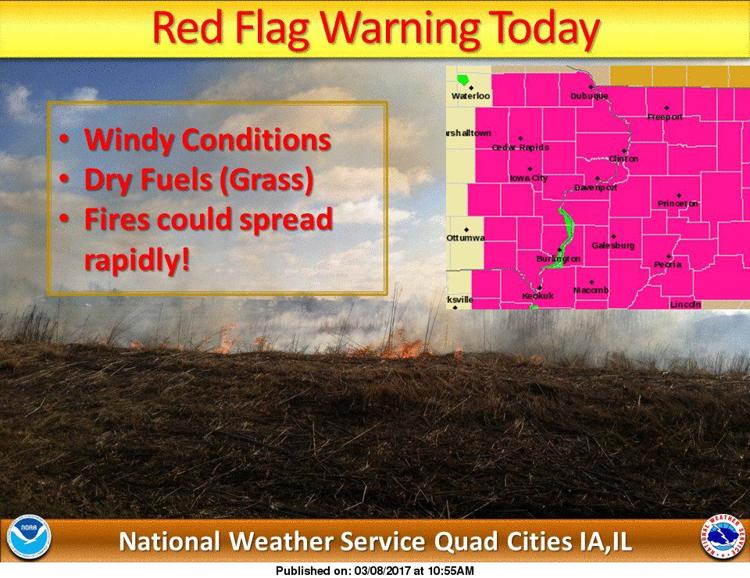 Here's the afternoon forecast from the National Weather Service.
It will be sunny and breezy with a high near 55 degrees. West winds could produce gusts as high as 45 mph.
Tonight will be partly cloudy with a low around 28 degrees.
• Want to see the paths of those tornadoes that swept through the area Monday night? The National Weather Service survey teams have surveyed the damage and posted their findings. Check it out.
• Crews have restored power to all but 518 MidAmerican Energy customers in the Iowa Quad-Cities after tornadoes swept through the area Monday night. See outage map
Multiple crews are currently working to restore power to those customers who are east of I-280 with electrical service expected to be restored around noon, said Deborah Blume of MidAmerican.
A mobile substation is being used to restore power to 35 customers west of Interstate 280.
More than 45 utility poles along Hickory Grove Road, Wisconsin Avenue, Kimberly Road and West 60th Street were broken by the storm.
Muscatine council to vote tomorrow on possible removal hearing
The Muscatine City Council will decide at its Thursday night meeting whether or not to hold a hearing on the removal of Muscatine Mayor Diana Broderson.
If the motion is approved, a hearing on the charges of removal that have been filed by Muscatine City Attorney Matthew Brick will be held at 8 a.m. Thursday, March 23, in council chambers in City Hall, 215 Sycamore St.
At the hearing, both sides will be given a chance to present arguments before the council makes its final decision on whether or not to remove Mayor Broderson. The hearing is required by state and city code to be held at least 10 days after the mayor is notified.
The vote to remove Broderson can only pass by at least a two-thirds majority of the council, according to city code.
You think you have big feet?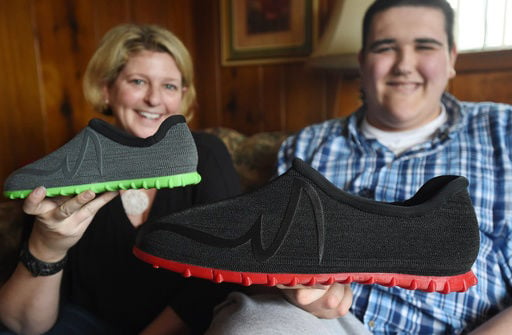 A 19-year-old Michigan man who was previously in the Guinness Book of World Records as the world's tallest teenager has finally found an affordable pair of shoes to fit his size-28 feet, thanks to a 3-D printer.
Broc Brown — who is 7 feet 8 inches tall — has Sotos Syndrome, also known as cerebral gigantism, which affects about one in every 15,000 people.
Brown's aunt, Stacy Snyder, said that along with abnormal size, Sotos causes Brown to have chronic back and knee pain, along with other ailments. Snyder said no one is sure when he will stop growing.
California-based Feetz stepped in to help. The shoe company uses an app to convert photos of someone's feet into a 3-D model, which can be measured to create custom-fit shoes manufactured by a 3-D printer.
Feetz CEO Lucy Beard delivered a pair of black and red shoes to Brown at his home in Michigan Center last week. The shoes were the colors of Brown's favorite basketball team, the Chicago Bulls.
Beard said Feetz shoes cost between $99 and $250, versus the typical custom-fit shoes that cost a minimum of $400 to $500.