Here's the afternoon forecast from the National Weather Service. Yes, snow is on the way.
The NWS winter weather advisory is in effect until 8 p.m.
The latest advisory reads, "A storm system will bring snow accumulations of 2 to 6 inches to the region. The snow should enter eastern Iowa by late morning and then spread eastward into northwest and western Illinois early this afternoon. Very cold temperatures in the teens to lower 20s will allow the snow to quickly accumulate and cause snow covered roads and hazardous driving. Visibilities will be frequently less than a mile in the heavier snowfall."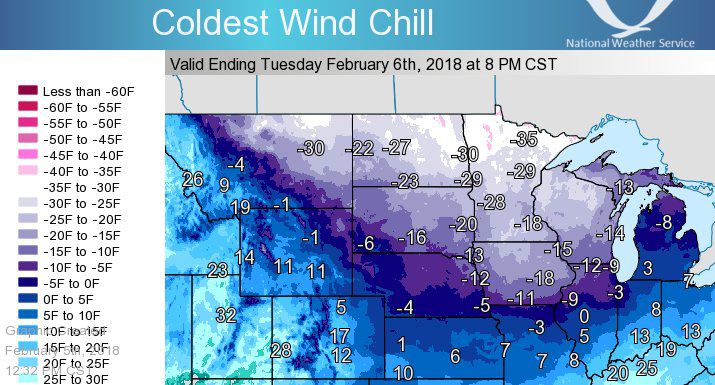 • Plan on slippery road conditions, including during the evening commute.
• Total snow accumulations of 3 to 6 inches are expected.
• Portions of northwest Illinois, west central Illinois, east central Iowa, northeast Iowa, southeast Iowa and northeast Missouri.
• Between noon to 8 p.m. today.
A Winter Weather Advisory for snow means periods of snow will cause primarily travel difficulties. Be prepared for snow covered roads and limited visibilities, and use caution while driving.
Here in the Q-C metro area look for snow mainly after 1 p.m. The snow could be heavy at times. The high will be near 18 degrees with wind-chill values as low as zero. The chance of precipitation is 100 percent with total daytime snow accumulation of around 5 inches.
Tonight expect snow before 8 p.m. The snow could be heavy at times. The low will be around 1 degree with wnd-chill values as low as -10 degrees.  The chance of precipitation is 100 percent with new snow accumulation of less than one half an inch possible.