Here's the afternoon forecast from the National Weather Service.
It will be sunny with a high near 81 degrees and a low around 59 degrees.
Thursday will be partly sunny with a high near 84 degrees and a low around 67 degrees. There's a 30 percent chance of showers and thunderstorms overnight.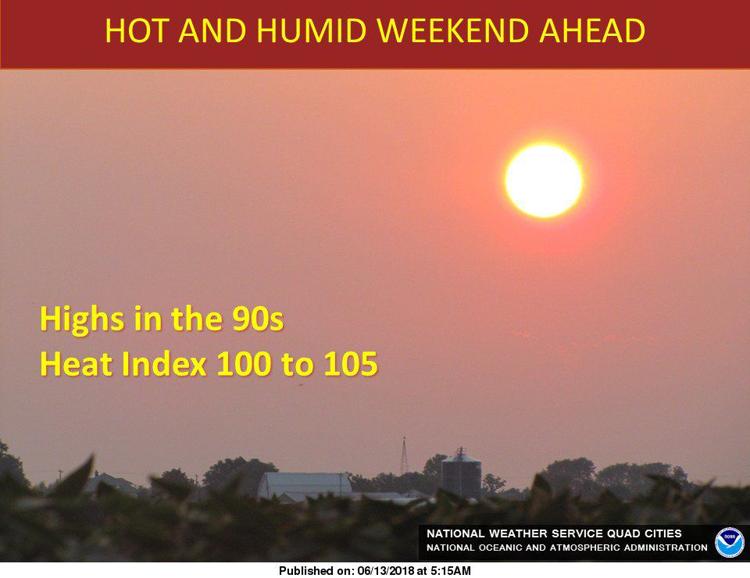 Coming this weekend: Temps in the mid-90s with heat-index values topping 100.
Hazardous Weather Outlook: "Potentially dangerous heat will develop over the outlook area Friday through Monday. Hot and humid conditions are expected with daytime highs in the 90s to possibly near 100 and overnight lows in the 70s. Resulting heat-index readings will reach 100 to 105, in the afternoon and evening hours. There is the possibility that heat-index readings could reach potentially dangerous levels above 105 Saturday and Sunday."