While passing out flyers this summer in Moline's Floreciente neighborhood, canvassers noticed a need and an opportunity to boost the façade of dozens of properties throughout the largely Hispanic community.
They saw many residences without mailboxes or in possession of old, rusty ones, said Josefina Lopez, co-chair of the recently relaunched Floreciente Association.
The simple, and relatively affordable, solution: New mailboxes for those who want one. Almost a quarter of the 400 or so households in the neighborhood expressed an interest in the free gift. Each of the receptacles will be adorned with a sticker of a gold-colored "F" for Floreciente, which means "flourishing" or "flowering" in Spanish.
Volunteers on Saturday will deliver 75 of the mailboxes, paid for by Global Communities, an international development organization tasked with the mission of revitalizing Floreciente.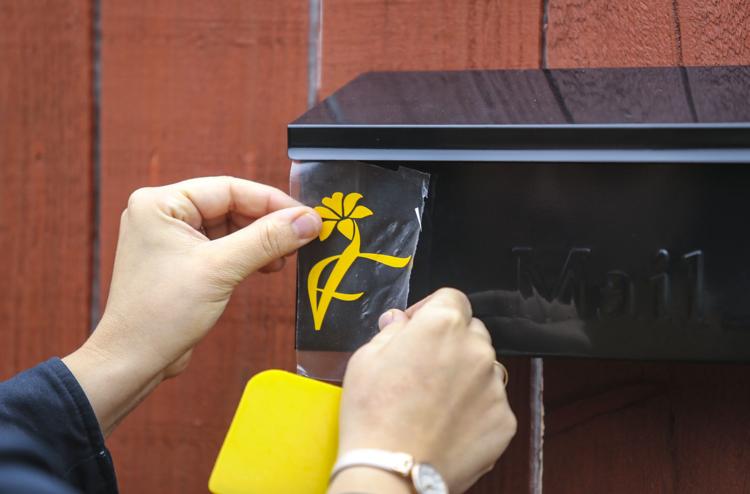 "If you look closely, you can see that the F is a flower," said Annisa Wanat, program director for Global Communities. "When people start recognizing a symbol for their neighborhood, it increases their pride in their neighborhood."
The mailboxes and zip ties that will be used to secure them to homes or fences cost about $1,200. Residents must be home to receive their new installation. Those who did not opt for a new mailbox may take a sticker.
Graphic designer Jorge Duarte, who is known for making custom T-shirts and other items, created art for the mailboxes free of charge. He recently moved his family's business, J&J Memories, formerly located in Floreciente, to 4310 6th Ave., Rock Island, near the western border of Moline. His decorative "F" also emblazons green awnings atop several businesses in the community.
"I'm not from the neighborhood, so that means a lot to me," a reserved Duarte said Monday, crediting the folks at Global Communities for their assistance. "It's something I made that I can show my kids."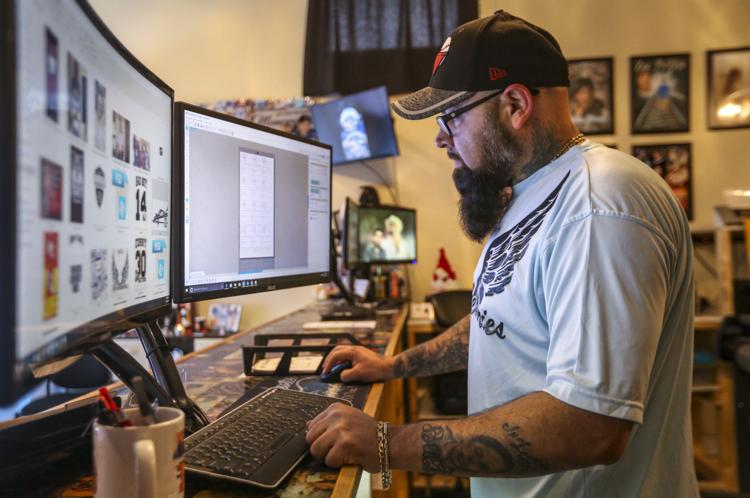 Lopez, a lifelong resident of Floreciente, praised Duarte's artwork, which eventually will appear on street sign toppers at various intersections throughout the neighborhood.
"It makes me proud of where I live," said Lopez, who works at the Special Supplemental Nutrition Program for Women, Infants and Children, or WIC, office within walking distance of her home.
In January, with the support of Global Communities, Lopez helped re-establish the Floreciente Association, which had been inactive for many years. The board meets the first Thursday of every month at the Boys & Girls Club of the Mississippi Valley in Moline.
"The neighborhood has gone through a lot of ups and downs, so it's time we reconnect with our neighbors and the city," she said.
In 2015, Lopez used as an example, Ericsson Elementary School closed in the heart of the neighborhood, delivering a blow to Floreciente families. The following year, however, Heritage Church acquired the building and reopened it as the Esperanza Center, which provides space to hold meetings, teach classes and provide other programming. Esperanza means "hope" in Spanish.
"My culture is still very well alive in this part of Moline," Lopez said, referring to her close-knit community. "It's real hard to get in, but once they know you, they'll do anything for you."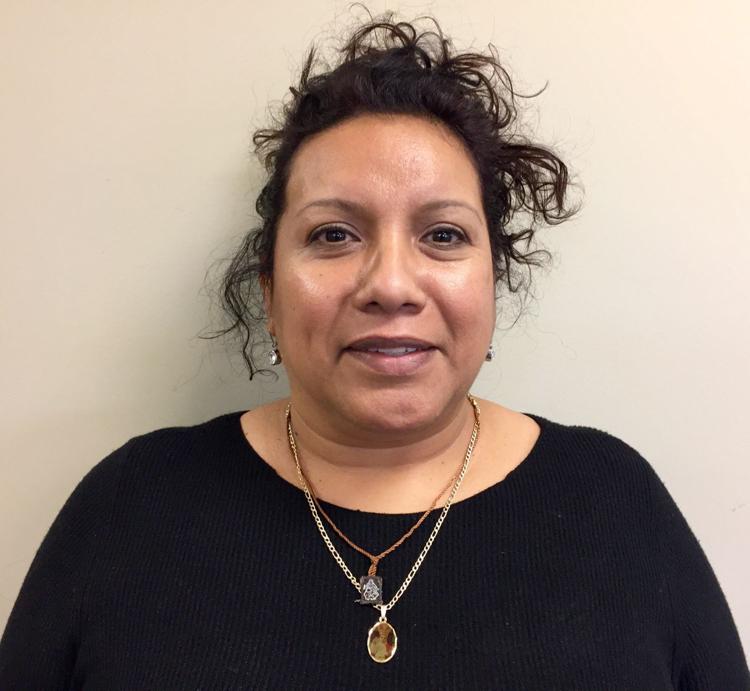 Global Communities began working with the Floreciente community in the fall of 2015, thanks to a three-year grant funded by the John Deere Foundation. The 65-year-old nonprofit organization works in 25 countries and its Moline office oversees its only domestic program. Global Communities' role is to empower the neighborhood by establishing sustainable relationships with local government, businesses, universities, nonprofits and volunteers.
"They have a fantastic history of working together," Wanat said, "and now they're back to doing it again."