DAVENPORT — Jimmy Feeney raised his hand and asked question. "I'm a first-time voter, and I'm a little overwhelmed. What makes Beto O'Rourke different?"
Feeney, a junior at Pleasant Valley High School, asked his question before more than 230 strangers, in a private room at the River Music Experience on Monday night.
But the most important stranger in attendance was the one on stage: Beto O'Rourke himself.
O'Rourke, the 46-year-old former congressman from El Paso, Texas, stopped in Davenport on Monday as part of his campaign to be Democratic nominee for president.
In the afternoon, he and a posse of civic leaders toured businesses in downtown Davenport to see the impact of historic flooding.
At the town hall later that night, O'Rourke delivered a short speech and fielded questions from voters for about an hour. He reflected on how global climatic change has made life along Iowa's biggest rivers increasingly more hazardous.
"As we just saw in Davenport, and on the other side of the state up against the Missouri [River], climate change is here, it is real, it is taking lives, it is taking property," he said. "We must face this before it is too late."
O'Rourke did not hesitate to connect Davenport's historic flooding to the effects of climate change.
"The single overriding factor is that this planet is cooking," he said. "I think we have to tell the truth," adding that leadership sometimes requires "saying what is uncomfortable but necessary."
O'Rourke — or just "Beto" (BEH-toh) as supporters call him — kicked off his candidacy in March with a swing through eastern Iowa.
On that first Iowa swing, in his first few hours as an official candidate, O'Rourke preached for national unity in characteristically upbeat style.
In Davenport on Monday, he honed his signature sense of optimism, but with a greater sense of urgency around his preferred policies: a $15 minimum wage, paid family leave from work, passage of the Equal Rights Amendment, reproductive autonomy for women, the full legalization of marijuana, an end to the Trump tax cuts for the wealthiest Americans, reversing the transgender troop ban "on Day One" and more.
"One of the things I've learned and now love about Iowa is that, in this state, you're absolute leaders when it comes to transforming our economy in this country from our dependence on fossil fuels to renewable energy," O'Rourke said, citing Iowa as one of the nation's top wind-energy producers. "You all understand this better than most of the rest of the country. Not only are we delivering on our commitment to the next generation, we're creating high-wage, high-value, high-skill jobs."
O'Rourke became a Democratic celebrity last fall when he nearly defeated Sen. Ted Cruz (R-Texas) in a closer-than-expected election for U.S. Senate. Despite losing the race, O'Rourke won a large, young and diverse following.
You have free articles remaining.
On Monday night, he called the crowded field of fellow Democratic candidates "extraordinary," adding that his failed bid for Senate helped all Democrats make Texas contestable in 2020.
One of the largest applauses of the night came when O'Rourke, fielding a question about the abortion bans sweeping several states, committed to supporting "every woman's ability to make her own decisions about her own body." He added that "any nominee" for Supreme Court "must be able to share with us that Roe v. Wade was correctly decided."
When one voter asked which government programs O'Rourke would cut to save money, he said he would "scrutinize every cent" and alluded to pulling American troops home from Iraq and Afghanistan.
On immigration, O'Rourke called for a total rewrite of laws. "Imagine the economic potential we would unleash if we legalized people who had already been here for decades, working the toughest, hardest, most back-breaking work that frankly no one here in this room is willing to do," he said.
Many of the questions centered on local, and often personal, problems. Anjuli Kranz, a 9-year-old from Davenport, asked O'Rourke if he would fully fund the Individuals with Disabilities Education Act (IDEA), a federal law. O'Rourke promised that he would.
Attendees interviewed expressed enthusiasm for O'Rourke — while admitting that they were not very familiar with his background or ideas. In Iowa his name is less widely known than former Vice President Joe Biden or Senator Elizabeth Warren.
According to Frances Swanson, O'Rourke's Iowa press secretary, the candidate has already visited almost three dozen counties statewide.
Kim Chandler, a history teacher in the Carbon Cliff-Barstow district, said that she grew up in a strongly political family and wanted a return to kindness and decency in politics.
"He's a bully," she said about President Trump. "I'm a teacher. I teach kids every day not to bully. They see him and it breaks my heart."
Chandler, like a number of other voters at the event, said that they liked O'Rourke but had not yet decided which candidate to support. The goal, they said, is to defeat President Trump in November 2020.
Before then, voters such as Feeney, the high school student, will have much to think about before the caucus rolls around in February of next year.
"I'm definitely undecided," Feeney said after the town hall. "It's really good to see and talk to someone face-to-face, to have that interpersonal connection. You can really tell he cares about the well-being of this country."
052119-mda-nws-beto-1.jpg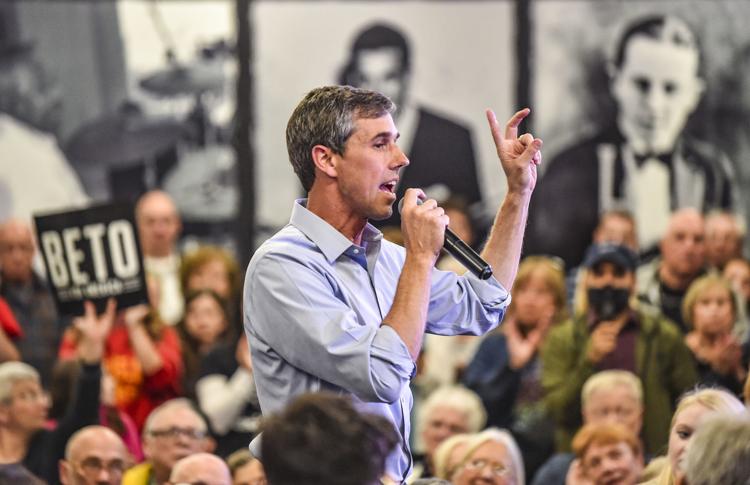 052119-mda-nws-beto-2.jpg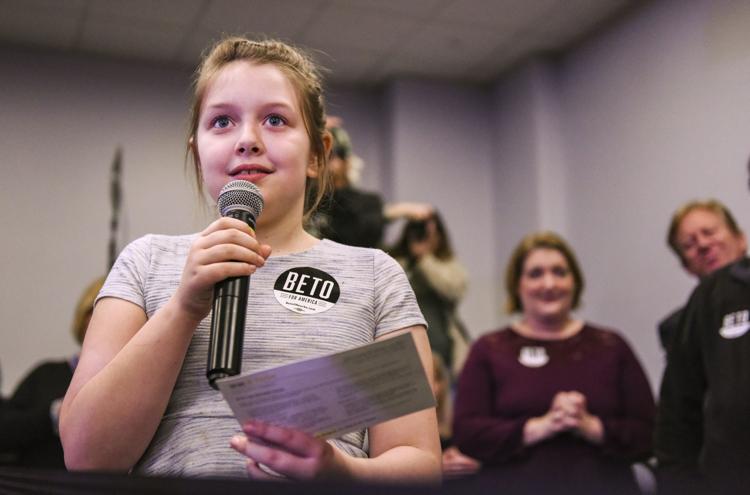 052119-mda-nws-beto-3.jpg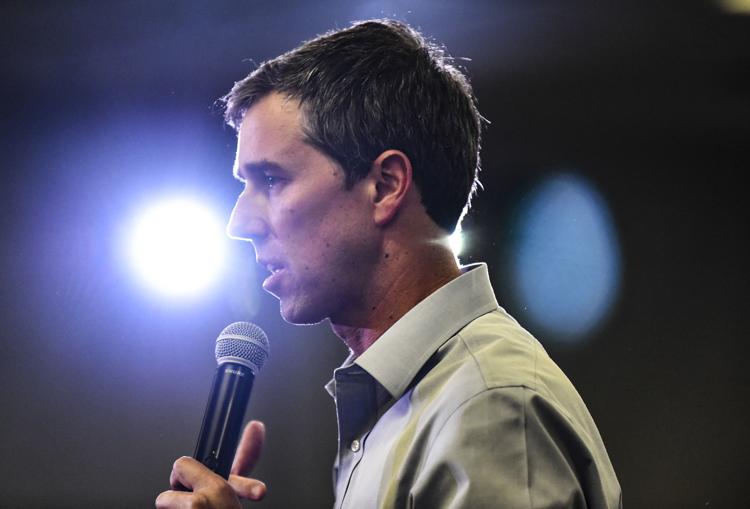 052119-mda-nws-beto-4.jpg
052119-mda-nws-beto-5.jpg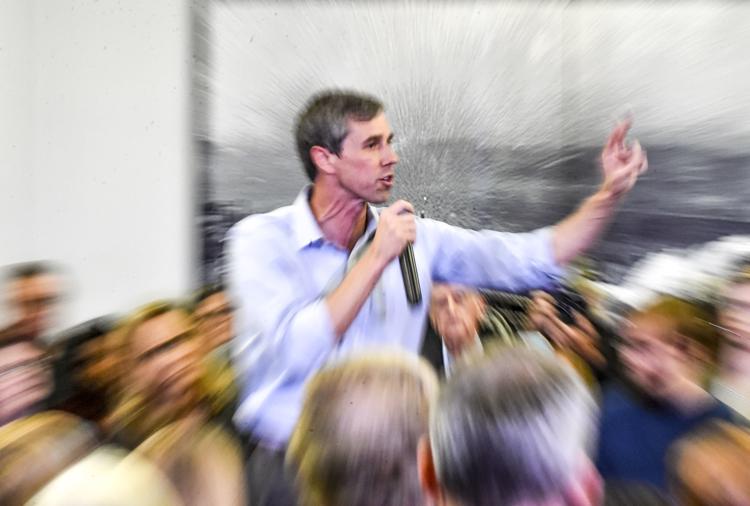 052119-mda-nws-beto-6.jpg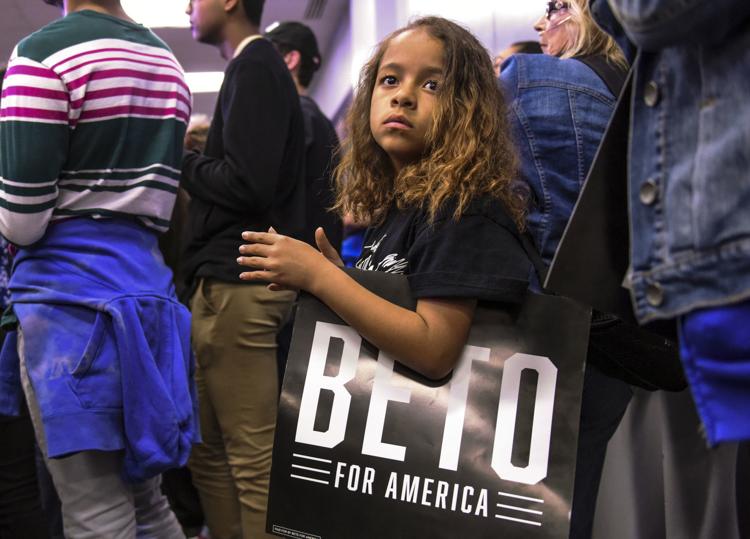 052119-mda-nws-beto-7.jpg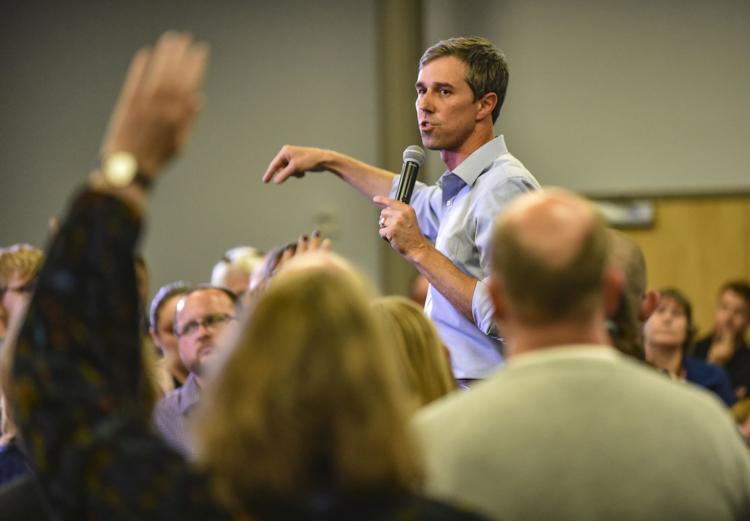 052119-mda-nws-beto-8.jpg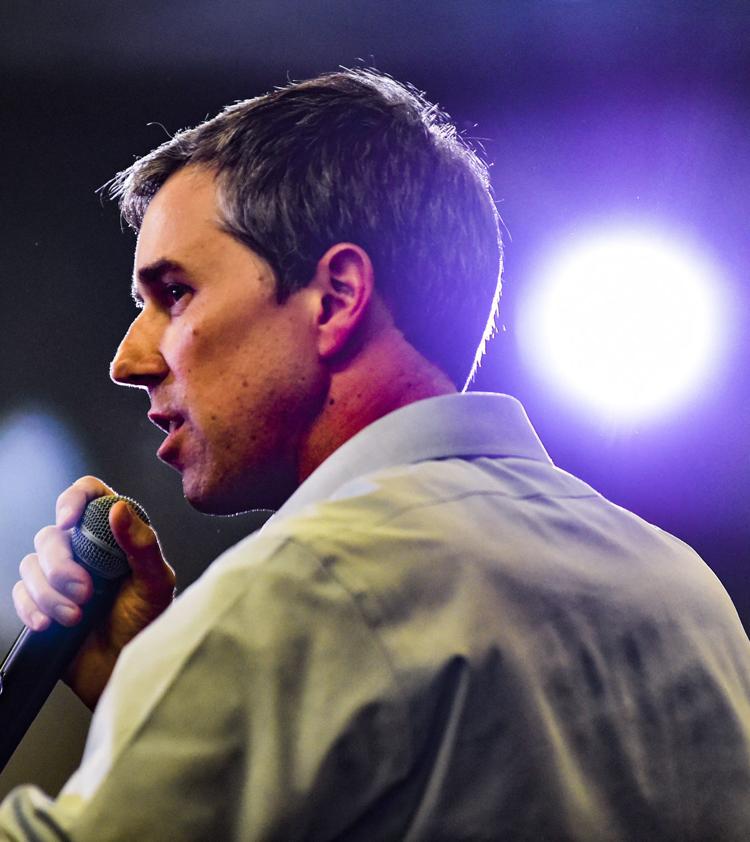 052119-mda-nws-beto-9.jpg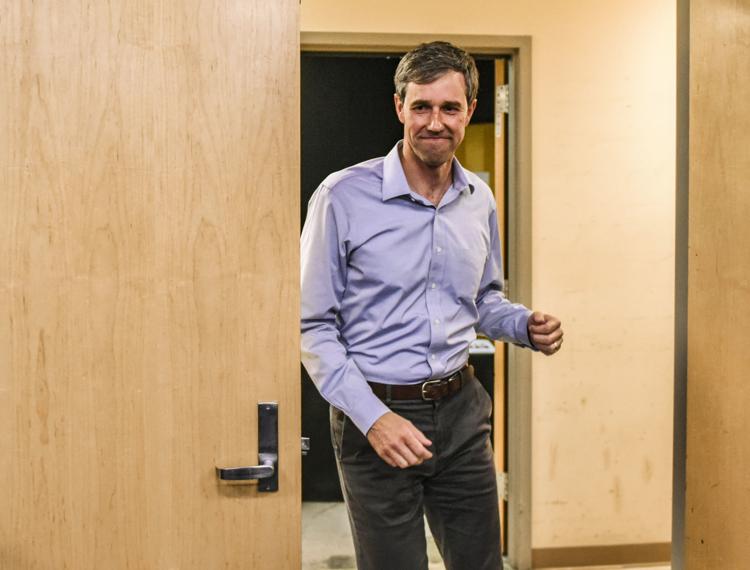 052119-mda-nws-beto-10.jpg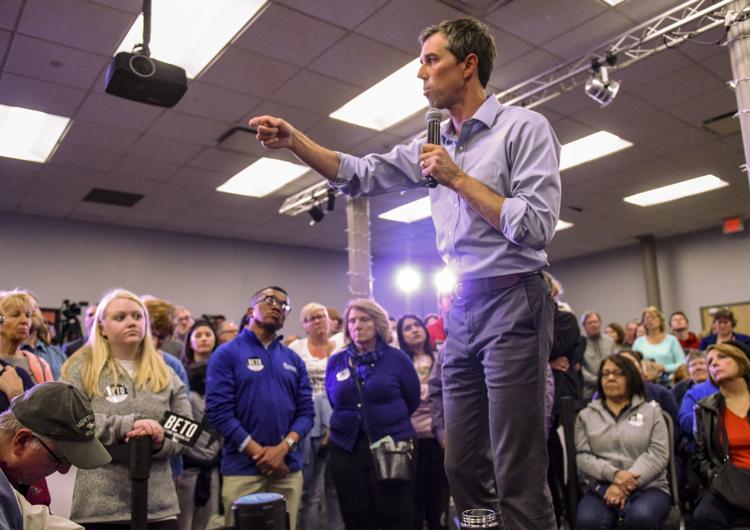 052119-mda-nws-beto-11.jpg
052119-mda-nws-beto-12.jpg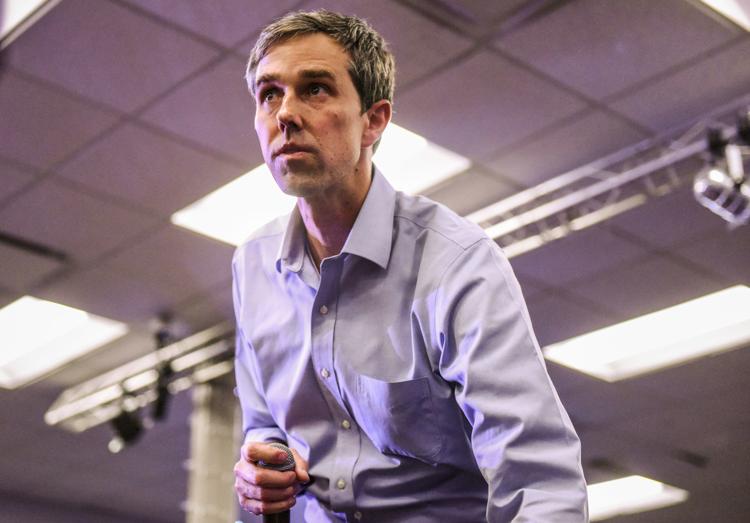 052119-mda-nws-beto-13.jpg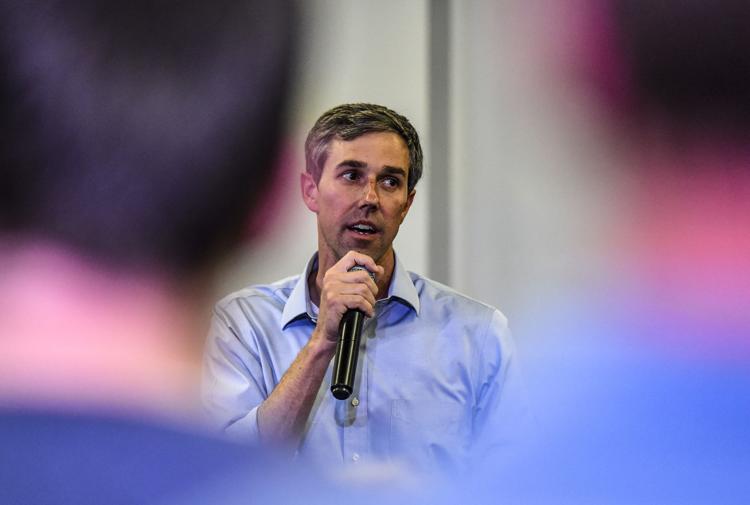 052119-mda-nws-beto-14.jpg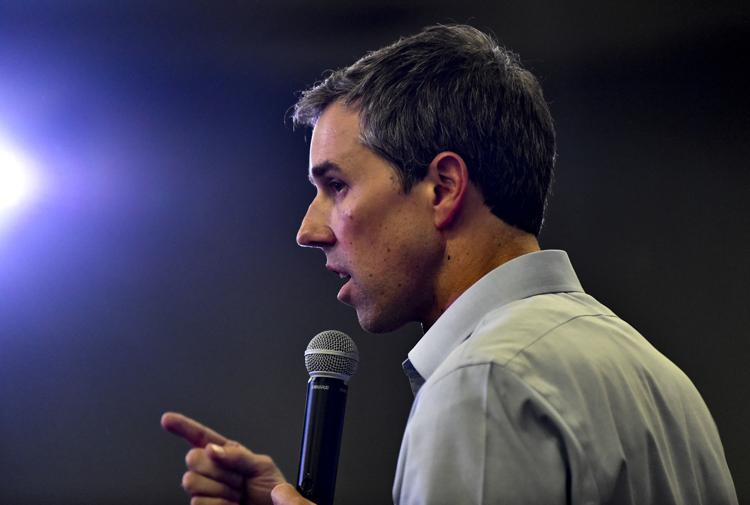 052119-mda-nws-beto-15.jpg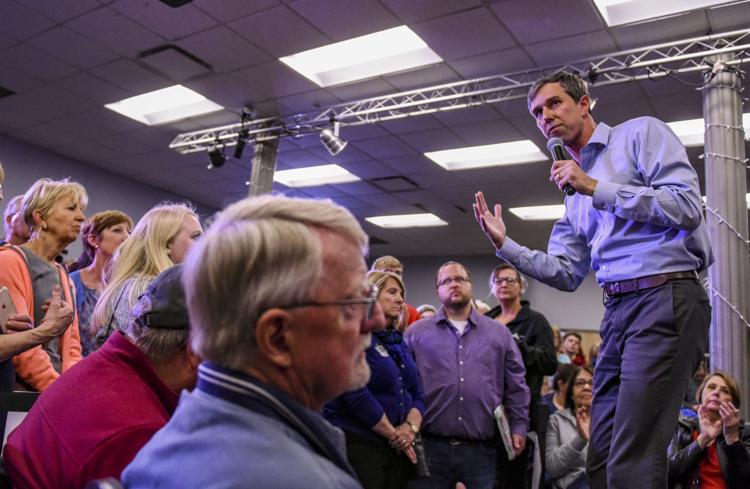 052119-mda-nws-beto-16.jpg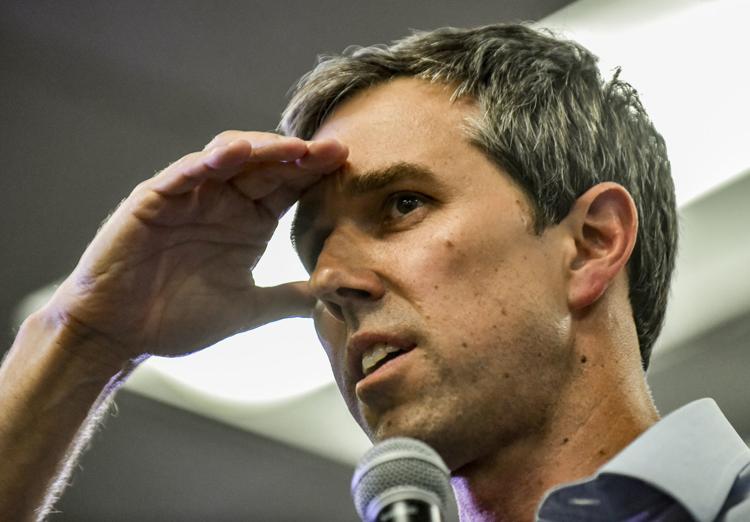 052119-mda-nws-beto-17.jpg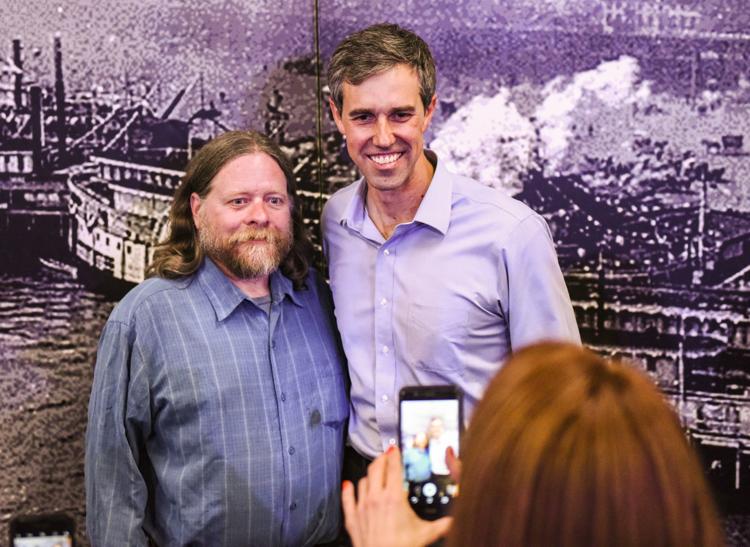 052119-mda-nws-beto-18.jpg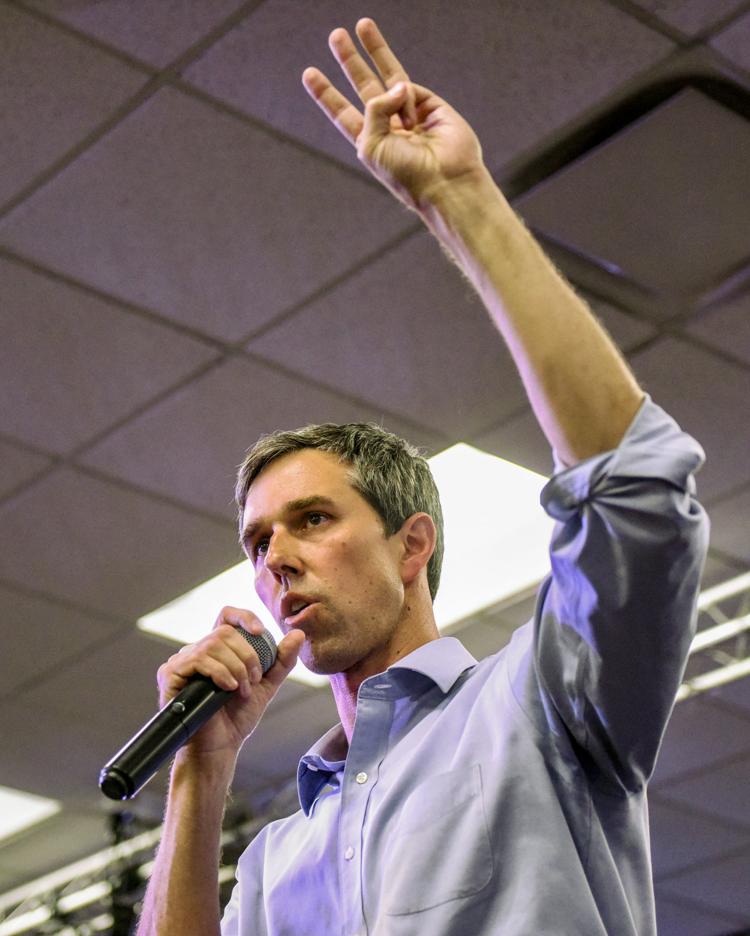 052119-mda-nws-beto-19.jpg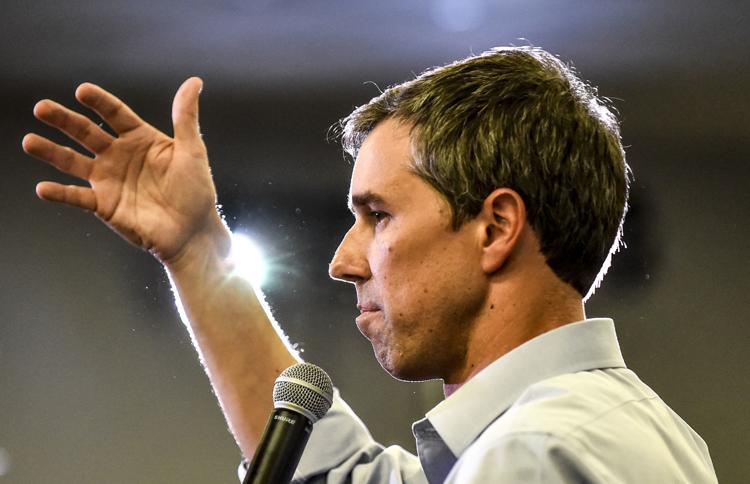 052119-mda-nws-beto-20.jpg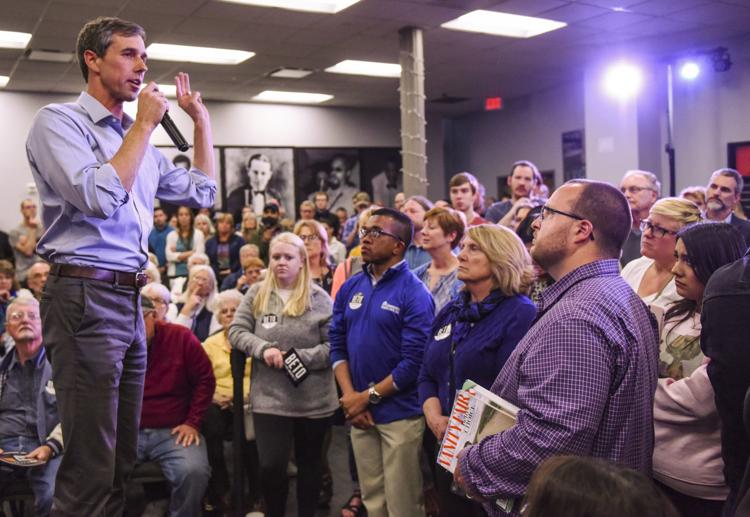 052119-mda-nws-beto-21.jpg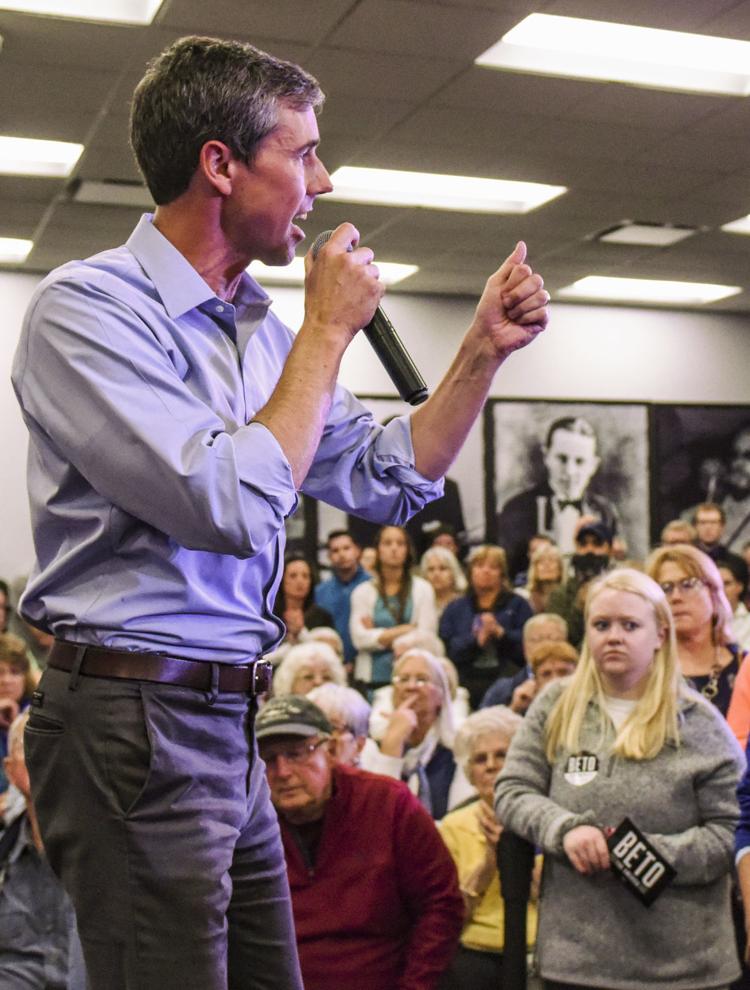 052119-mda-nws-beto-22.jpg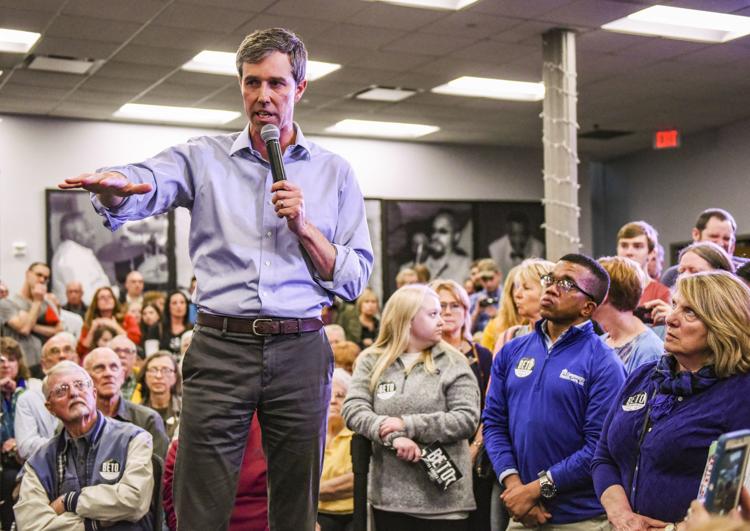 052119-mda-nws-beto-23.jpg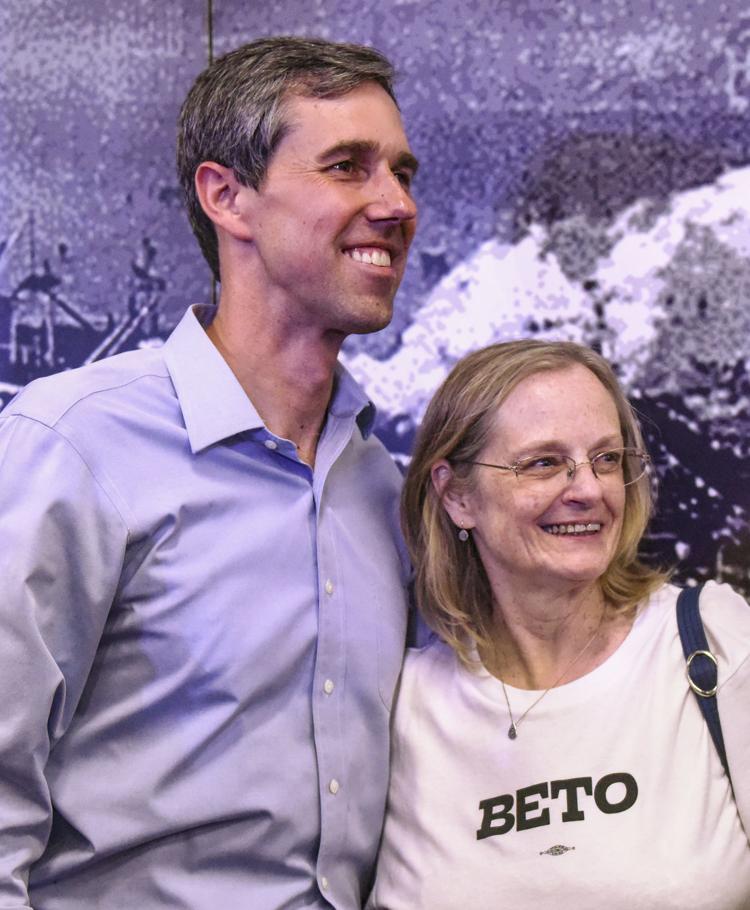 052119-mda-nws-beto-24.jpg
052119-mda-nws-beto-25.jpg