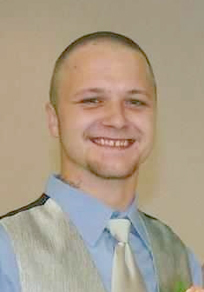 WILTON, Iowa - Charles William "Binx" Netherland, 25, of Wilton, Iowa, formerly of Davenport, died Saturday, August 18, 2012, in Muscatine. Funeral services will be held Friday, August 24, 2012, at 1 p.m. The Runge Mortuary, Davenport. Visitation will be one hour prior to the service at the mortuary. Online condolences may be left at www.rungemortuary.com.
Binx was born January 20, 1987 in Davenport, the son of James Netherland Sr. and Penny (Willet) McDonnell. He loved to fish, hang out with his family and friends and spend time with his daughter, Taylor.
Those left to honor his memory include his daughter, Taylor, and her mother, Heather Smith, Wilton; son, Kylin Miller, and his mother, Jerica, Muscatine; mother, Penny, Muscatine; father, James Sr., Washington, Iowa; brother, James Lee Netherland, Jr., Ankeny, Iowa; sister, Amanda Netherland, Wilton; and paternal grandmother, Loretta Netherland, Washington, Iowa. He was preceded in death by a brother Brad in infancy.