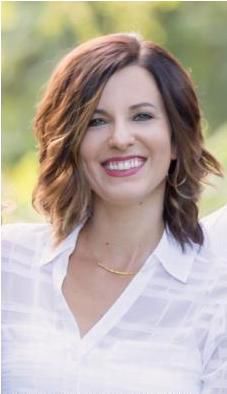 MARION, Iowa - Dr. Ashley Nicole Merritts, 32, of Marion, passed away on Saturday, April 22, 2017, at University Hospitals, Iowa City after a short bout with cancer. Ashley was born July 10, 1984, in Geneseo, Illinois, and is the daughter of Scott and Diane (Skoff) Rink.
She is survived by her husband, Sean; sons, Manning, age 4 and Madden, age 2; her parents; brother, Taylor Rink of Chicago; brother, Alexander (Chelsea) Rink of Muscatine, Iowa; grandmother, Beverly Skoff of Camanche, Iowa; and grandparents, Bill and Jan Rink of Davenport. She was preceded in death by her grandfather, Donald Skoff of Camanche, Iowa.
Ashley was a graduate of Tipton High School (2003), University of Iowa (BA, 2007), Iowa State University (MS, 2009 and PhD, 2014). She served as an associate professor in Mount Mercy's Marriage and Family Therapy Program. She was a Licensed Marital and Family Therapist (LMFT) in the state of Iowa specialized in working with children and adolescents that have experienced trauma and abuse. Ashley was clinical member of the American Association for Marriage and Family Therapy and a previous board member of the Iowa Association of Marriage and Family Therapists.
Ashley lived each day with joy and gratitude. Her life's treasure, in one word, was family. She treasured time with her husband and beautiful boys creating loving memories in everything they did. She embraced each day of her life, whether happy or difficult, and searched for the teachable moment and lesson. Ashley gave selflessly of her time and her spirit, with her knowledge, warm smile and kind heart. She was committed to helping others live their lives with joy. Even in the most painful days of her illness, she first considered the needs of everyone else. She loved unconditionally with all her heart. She was committed to the power of healing, and the love of an unstoppable God. Filled with grace, wisdom and gentle strength, Ashley exemplified love.
Family and friends will gather from 11 a.m. to 2 p.m. with the funeral service beginning at 2 p.m. on Thursday, April 27, 2017, at Veritas Church, 509 3rd Street SE, Cedar Rapids. Private family burial will be on Friday at Rose Hill Cemetery, Camanche, Iowa. Stewart Baxter Funeral & Memorial Services is caring for Ashley and her family.
Please share your support and memories with Ashley's family on her tribute wall at www.stewartbaxter.com under obituaries.
Obituaries Newsletter
Sign up to get the most recent local obituaries delievered to your inbox.