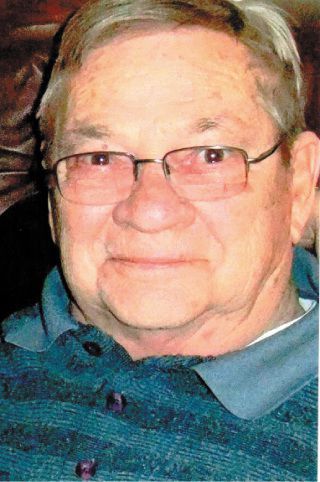 June 21, 1936 — Jan. 2, 2018
DAVENPORT — Funeral services and a Mass of Christian Burial for Earl D. Owens, 81, of Davenport, will be Friday, Jan. 12, 2018, at 10 a.m. at St. Anthony's Catholic Church, 417 Main St., downtown Davenport. The family will greet friends Thursday, Jan. 11 from 4 to 6:30 p.m. at Halligan-McCabe-DeVries Funeral Home, 614 Main St., downtown Davenport. There will be a prayer service at 6:30 p.m. to end the visitation. Burial will be in Davenport Memorial Park. Earl passed away on Jan. 2, 2018 at his residence.
Earl DeWayne Owens was born June 21, 1936, in Davenport, a son of Earl Welton and Ruth Arlene (Wagg) Owens. He married Liliane Duclaux on June 16, 1956 at St. Anthony's Church in Davenport. They shared 56 years of marriage. Liliane preceded Earl in death Nov. 15, 2012.
Earl worked at Northwest Plumbing and Heating for 42 years, retiring in 1998. He was known in the trade as "Weenie." He was a UA instructor for many years at the Plumbers and Pipe Fitters Local Union #387 and enjoyed teaching. His favorite hobbies were playing pool with his friends, golfing, working in his yard and traveling to visit his sister, children and grandchildren. He loved to play pranks on his family and friends and tell a good joke. Earl was his children and grandchildren's biggest fan. Ask any one of them to tell you which child or grandchild was his favorite and they would all reply "me."
Memorials may be made to St. Jude Children's Hospital or the Local Kidney Foundation.
Those left to honor Earl's memory are his children, Cindy (Geoff) Soltau, Micky Owens, Randall (Debi) Owens, and Angela (John) Mealy, all of Davenport, Elizabeth Owens, Mt. Vernon, Washington, and Jenny (Mike) Dooley, Lynchburg, Virginia; grandchildren, Ben, Jacob, Dakota, Mason, Max, Alex, Devin, Caytlyn, James, Matthew and Sarah; great-grandchild, Neveah; and sister, Nancy Owens Fabricius (Bill) Moore, Phoenix, Arizona.
He was preceeded in death by his wife Liliane, father Earl Owens, mother Ruth Owens Roscoe, stepfather William Roscoe, brother Gary Owens, sister Barbara Rene Roscoe, nephew Brent Owens and brother-in-law, Keith Fabricius. May they rest in peace.
Earl's family would like to express their thanks to the staff at Jersey Ridge Assisted Living, Kindred Physical Therapy and Helping Hands for taking great care of their father. Your care and kindness have been greatly appreciated.
Online condolences and remembrances may be expressed to the family by visiting Earl's obituary at www.hmdfuneralhome.com.