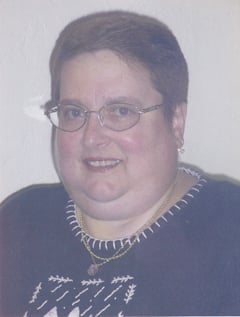 DAVENPORT -- Jean L. Nielsen, 60, of Davenport, passed away Tuesday, April 2, 2013, at the University of Iowa Hospital and Clinics in Iowa City, after a lengthy illness. Per her request, cremation rites will be accorded. A celebration of her life will be 1 p.m. Saturday, April 6, at Club Mokan, 4227 West Kimberly Road, Davenport. The family will greet friends 11 a.m. until service time at Club Mokan. Online condolences may be left at www.rungemortuary.com.
Jean was born Feb. 12, 1953, in Davenport, a daughter of Marvin J. and Marion J. (Henning) Nielsen. She was employed at JC Penney, Schwind Boeker Auto and the President Riverboat Casino. She also volunteered at the Department of Human Services.
Jean had a great sense of humor and was very loving, kind and considerate person who had lots of friends. She loved her vacations at Disney World along with shopping at WalMart.
She was a member of the Mohassan Caldron where she served twice as Mighty Chosen One. She was an active member of the Caldron cast and clowns.
Those celebrating her life include her mother, Marion Nielsen, Davenport; twin-sister, Joan B. Nielsen; brother, Buz (Kathy) Nielsen, Moore, of Oklahoma; nieces and nephews, Melissa, Matthew, Nathan (godson) and Kimberly; and great nieces and nephews, Ryan, Aden, Renee, Tyler, Adalyn and Ethan.
She was preceded in death by her father and grandparents, Ben and Leota Henning and John and Lena Nielsen.
Memorials may be made to the family.