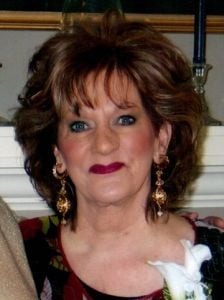 DAVENPORT - Judith Lynn Voss, 71, of Davenport, was called home by the Lord on Tuesday, September 21, 2010, from the Clarissa C. Cook Hospice House. Funeral services will be held 10 a.m. Monday (9/27) at The Runge Mortuary Chapel. Visitation will be 2-7 p.m. Sunday (9/26) at the mortuary. Burial will be in Pleasant Valley Cemetery. Memorials may be made to St. Paul Lutheran Church or the Hirshberg Foundation to fight pancreatic cancer. Online condolences may be made at www.rungemortuary.com.
Judi was born February 13, 1939, in Davenport, the daughter of Frank and Catherine (Stoltenberg) Kerns. She was united in marriage to John Voss on April 11, 1959, in St. John Methodist Church, Davenport. She was a loving and devoted wife for 51 years of marriage.
Judi had been a Mary Kay consultant for over 30 years. She and her husband also owned and operated Marsh & Field Gallery & Custom Framing in Davenport for over 25 years, just recently retiring.
Judi had a love for life and lived every day to the fullest. She brought joy and laughter to everyone she met. Her outward personality, desire to help others, and constant smile meant she never met a stranger. Her husband, children, and grandchildren meant everything to her and she will be deeply missed.
Those left to carry on her spirit legacy are her husband John Voss, Davenport; son, Chuck (Molly) Voss, Stokesdale, N.C.; two daughters, Cindy (Joe) Meyers, West Liberty, Iowa, and Suzette (Gail) Vance, West Liberty, Iowa; eight grandchildren, Courtney Behrens, Zachery Vance, Joshua Voss, Hannah Vance, Abigail Voss, Rebekah Voss, Emily Vance and Trevor Meyers; two brothers, Dennis Kerns, Washington, and James Kerns, Rockford, Ill.; a sister, Vicki Young, Prophetstown, Ill.; and many special nieces and nephews. Judi was preceded in death by her parents.