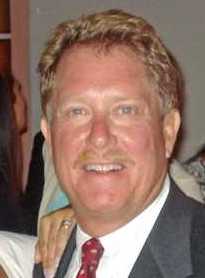 BETTENDORF - Mike Lischer died December 28, 2009, after a brave fight against brain cancer. With the support of close family and friends, Mike fought a valiant year-long battle. Funeral services will be held at 11 a.m. Thursday, December 31, 2009, at Trinity Episcopal Cathedral, 121 W. 12th Street, Davenport. Private burial will be in Mt. Calvary Cemetery.Visitation will be today Wednesday from 4 to 7 p.m. at Trinity Cathedral. Halligan McCabe DeVries Funeral Home is assisting the family with arrangements.
Michael Edward Lischer was born November 19, 1952, in Davenport, the youngest of three children of Henry (Ben) and Edith Lischer. Mike married Terri Ruhl on June 19, 1976.
He developed great friendships and responsibility as an Eagle Scout and served on the Board of the Illowa Council. Mike's passion for river boating, inspired by his father, allowed him to spend quality time with his family and friends. His love for travel and water activities took him sailing and scuba diving throughout the Caribbean. He also loved the mountains of Colorado where he and his wife Terri frequently visited with their three children.
Mike was a wonderful man, deeply devoted to his family as an unwavering husband, father and grandfather and was a fierce and loyal friend to many.
Mike's bellowing voice and personable nature made him the prime toastmaster at parties, and his infectious, heart-felt laughter will be sorely missed. He received the nick-name "Gramps" as he was viewed as the most mature of his friends growing up, but this never inhibited his ability to liven-up a gathering.
Mike graduated from the University of Iowa with a Master's degree in Insurance. He received his CPCU designation in 1980. He was a member of the President of the TKE fraternity. Mike joined his father-in-law John Ruhl, uncles Chuck Ruhl, Sr. and Don Challed at Ruhl & Ruhl, Inc. in 1977. He became an equity partner in 1981, was named President in 1991 and assumed the role of Chairman in 2002. During that time Mike helped lead the Company through a period of significant growth. He retired in 2007.
Mike was a member of the Rotary Club, past President of both the Outing Club and the Davenport Club, a past Commodore of Lindsay Park Yacht Club.
Mike is survived by his loving wife Terri; his adoring children, daughter Elizabeth and her husband Jeff Heinrich; and sons, Michael Jr., and John Henry; his German exchange student Isabelle Bomba, whom he loved as a daughter; beloved grandchildren, Madeleine and Tanner; his siblings, sister Ellie and her husband Sandy Hook, and brother, Hank and his wife Barb; his uncle and aunt James and Gene Lischer; and many loving nieces and nephews all of whom adored him.
He was preceded in death by his parents, Edith and Henry (Ben) Lischer and father and mother-in-law, John G. and Donna M. Ruhl, stepmother, Jeanne G. Lischer and stepmother-in-law, Sue F. Ruhl.
Memorials may be made to Trinity Cathedral, Habitat for Humanity, Caf? on the Vine, Genesis Foundation Board or American Brain Tumor Association, 2720 River Road - Suite 146, Des Plaines, IL 60018