MOLINE — Talk about a plentiful one-stop shop.
Like the spunky new coach of an eager expansion team, Katie Thompson has assembled a large, diverse lineup of 36 vendors with handmade products and crafted items at The Market: A Journey to Joy, opening Saturday at the Spotlight Theatre & Event Center, 1800 7th Ave. They will offer a dizzying variety of merchandise, ranging from home decor and women's clothing to bath and body products, kitchenware, plants, flowers, food and most everything in between.
A 32-year-old interior designer who lives in Rock Island with her husband, Chuck, a 2-year-old daughter and four stepchildren, ages 11 to 20, Thompson is a fan of R7 Reclaimed in Grandview, Iowa, which sells farmhouse-style, custom-crafted furniture, and she shopped weekend outdoor markets in the area.
"I loved them so much, but if it's a rainy weekend, you don't want to go shopping in the rain," she said. "I wanted to bring all the vendors together so I could shop them anytime I wanted."
"The farmhouse style is super big right now. We have food, sweet treats, a big clothing boutique, so you literally have everything under one roof. ... It's very exciting; all the vendors have a lot of energy right now."
"This is really going to bring just tons of people in the building," said Blake Humphrey, co-owner of the former Scottish Rite Cathedral, which re-opened last May as the Spotlight. "From everything I've been hearing, people are pumped."
"We had all kinds of ideas for this space, and we were looking for the right fit," he said of the three-story, 89-year-old structure just off Interstate 74 in Moline. "That's what's cool about this building – all the pieces are gelling together, and it's happening.
"Good partners — that's what you've got to have. That's what we said from the get-go; you've got to have the right partners to make this whole thing possible. This is really working out nice."
The lower level will feature food vendors, including one offering keto-style pizza; plants; flowers; kitchen items; and classroom space. A completely renovated, tile-floor space will be filled with tables and chairs, offering room for painting, decorating and food-prep classes, Thompson said. "If you want to come on your lunch hour to shop, you can get a meal, too."
From Joy to Joy
Driven since childhood, Thompson was president of her high school class of 28 people in Joy. "I was trying to keep my roots in the name," Thompson said of The Market's tagline. "Joy is my hometown, super small. That's what I wanted people to feel here — the vendors and the customers, that there's a sense of community, a quietness. You can come and slow down, literally sit down here, bring you back in time yet still contemporary."
Thompson went to college at Western Illinois in Moline, and she has a master's degree in organizational leadership from Lewis University near Chicago. She worked in nonprofits for 10 years, including running Spring Forward Learning Center, and she launched Through Her Eyes Designs, an interior-design business, in December 2017.
Her husband owns Helpful Hands, a contractor that mainly does work for UPS facilities across Iowa, and was extremely helpful with other family in helping transform and prepare The Market spaces.
She has "big goals and dreams that revolve around community and strengthening people around me," Thompson says on facebook.com/themarketajourneytojoy. "I adore a good weekend market, and the makers are my inspiration for creating The Market. ... For me, The Market means community. It is a place of homecoming, comfort and pure joy."
Renovations done in preparation for The Market included painting, partitions, new lighting, furniture, and the logo on a big wooden sign made by three of the vendors — Backwoods Metal, Mossy Moss and Rusty Spur Designs.
You have free articles remaining.
Sharing joy of creation
"My husband and I have always loved creating stuff," said Shannon LaPay of Port Byron, who has operated Backwoods Metal with her husband, Ryan, for just a year.
"This opportunity came along; I met Katie and I knew this is where I wanted to sell our stuff," she said.
"Everything is hand-cut; we don't use any machines," LaPay said of their metalwork. "I feel like there's more love in every piece because it's all hand-cut."
"How could you not want to be here?" asked Rebecca Mabis of Hampton, who runs the year-old Sugar A La Mode, which offers 50-plus varieties of cookies. "The fact that there are so many other vendors that are all makers and creatives, I just wanted to be part of that."
The name doesn't mean "with ice cream," but rather is French for "in the fashion," she said.
Many of the vendors at The Market sell in other locations, and most just sell online, Thompson said. Finery sells clothes in Waterloo, and MIVA is a boutique in Geneseo. Smith Family Olde Country Market, based in Silvis, makes soy-wax candles, melts and handmade vegan-friendly bath and body products, which also are sold at markets in Elizabeth, Ill., and Galena.
"We've been looking for a place to sell our products in the Quad-Cities, so this was perfect timing," said Denise Smith, who runs that business with her husband, Bill. Other relatives and friends also have opened at The Market, she said.
"This is a one-stop shop for guys," said landlord Humphrey, who runs the Spotlight Theatre & Event Center with partner Adam Bain. "Guys need to catch onto this place because of Mother's Day, anniversaries, Christmas, birthdays. You can come and get everything under one roof. This is the place to get gifts and thoughtful things for ladies."
Thompson has been friends with Humphrey for years, but "I didn't come here because of our friendship; I came here because it's great space," she said. "Their support has been overwhelming. They're very open-minded landlords."
The Market will be open from 10 a.m. to 6 p.m. Wednesdays to Fridays, 10 a.m. to 5 p.m. Saturdays, and 10 a.m. to 4 p.m. Sundays, and it will be staffed by seven part-time employees.
Saturday's opening will feature free food samples, including low-carb pizza, salsa, and healthy meals. 
Also, the winner of a prize giveaway will be named Friday. You can see the donated items in the lower level of The Market or on the Facebook page, The Market: A Journey to Joy. To enter, like the prize post, comment with a friend's name, and share the post.
042319-mda-nws-themarket-017a.JPG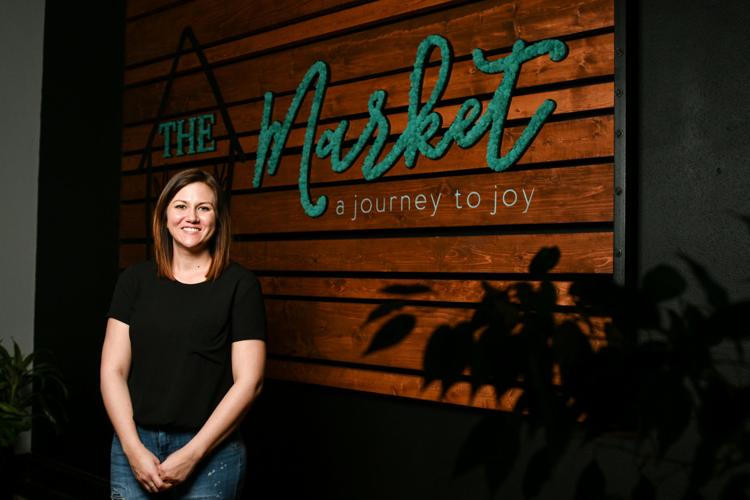 042319-mda-nws-themarket-003a.JPG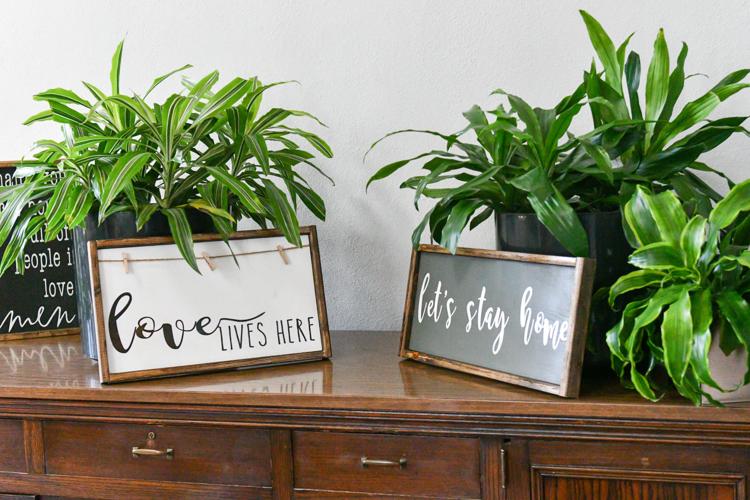 042319-mda-nws-themarket-006a.JPG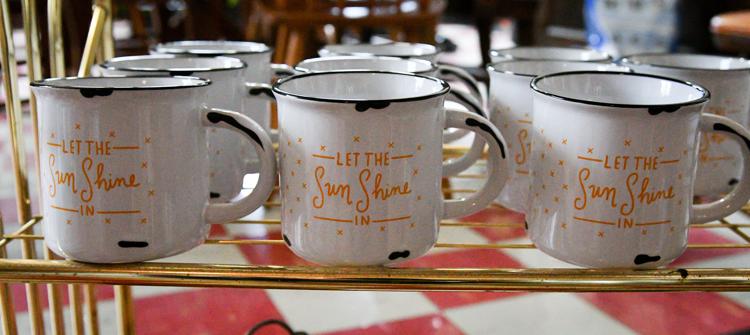 042319-mda-nws-themarket-008a.JPG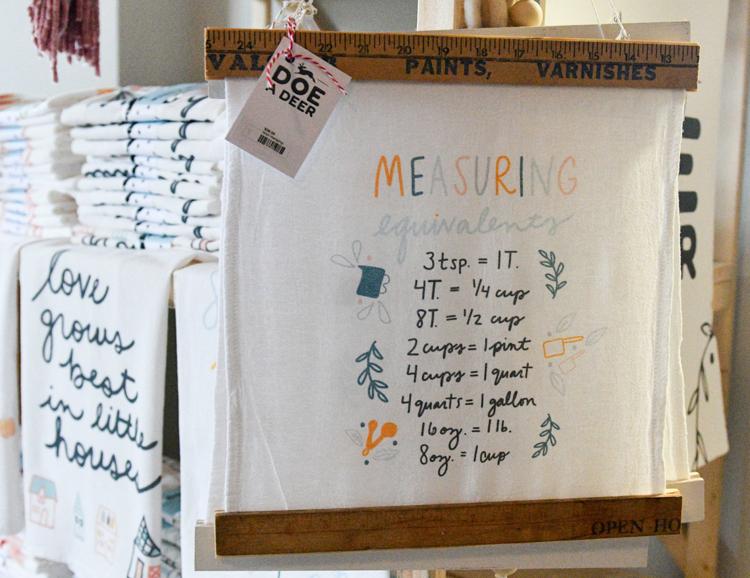 042319-mda-nws-themarket-012a.JPG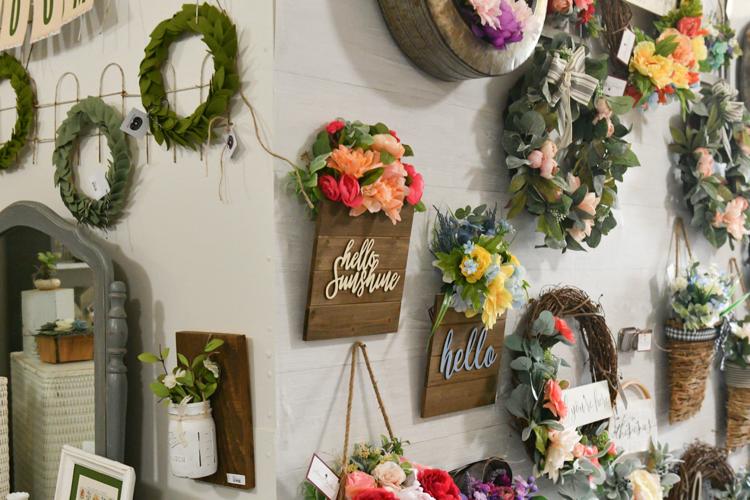 042319-mda-nws-themarket-013a.JPG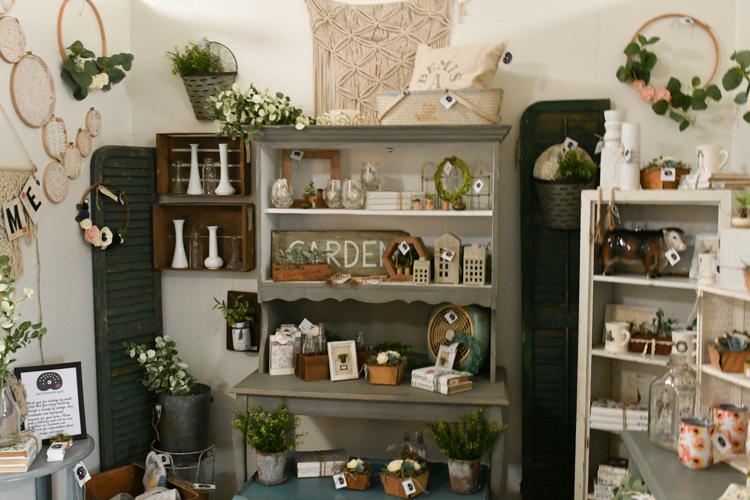 042319-mda-nws-themarket-007a.JPG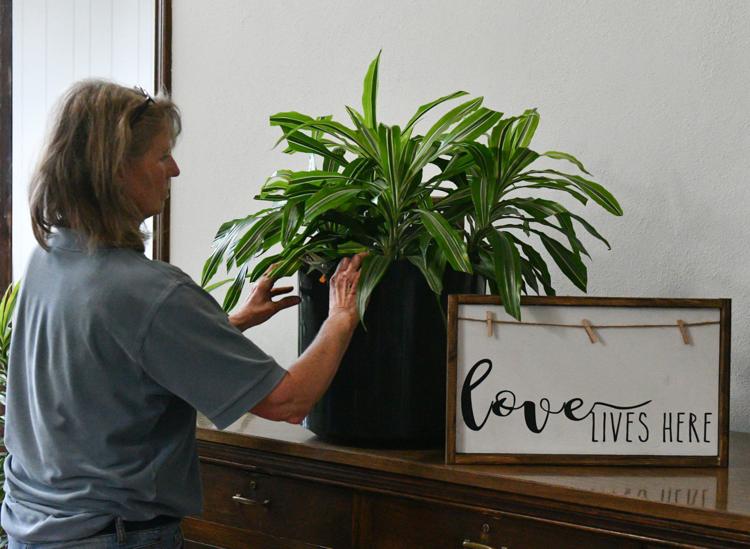 042319-mda-nws-themarket-001a.JPG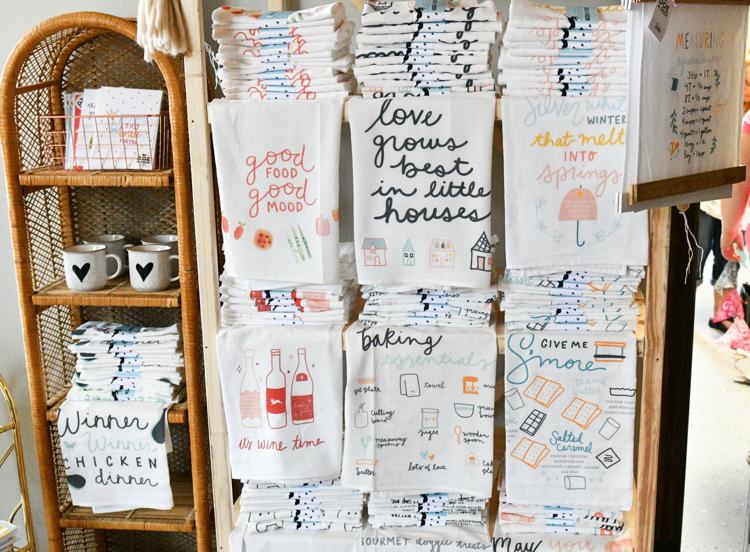 042319-mda-nws-themarket-010a.JPG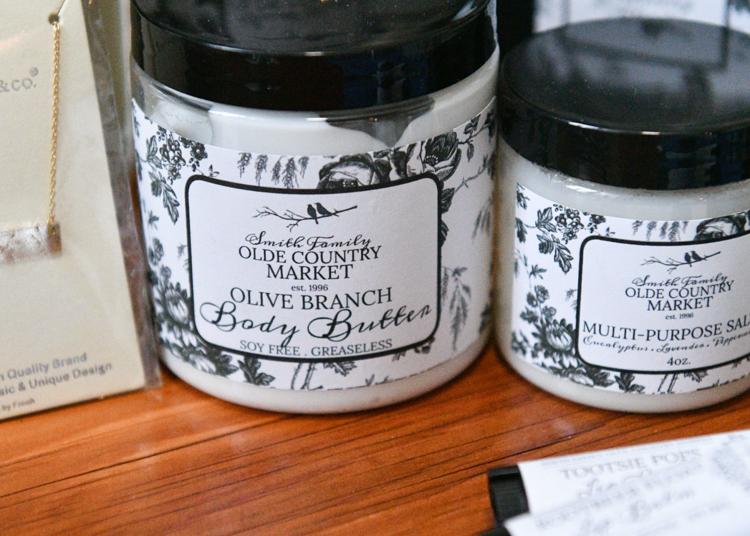 042319-mda-nws-themarket-002a.JPG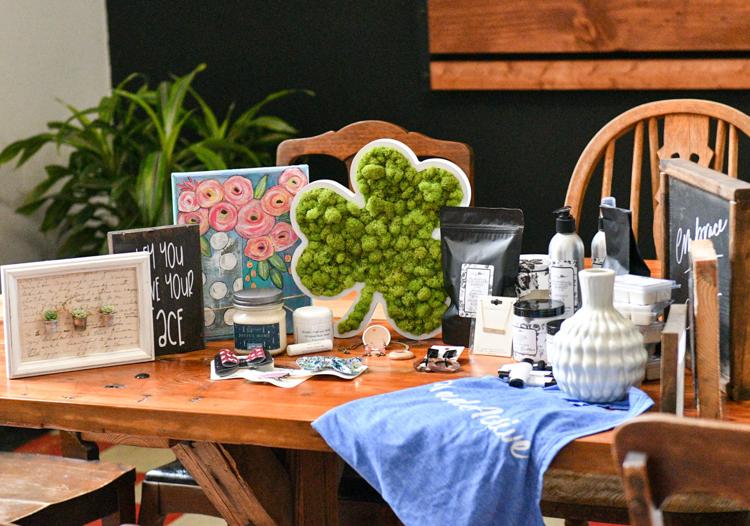 042319-mda-nws-themarket-005a.JPG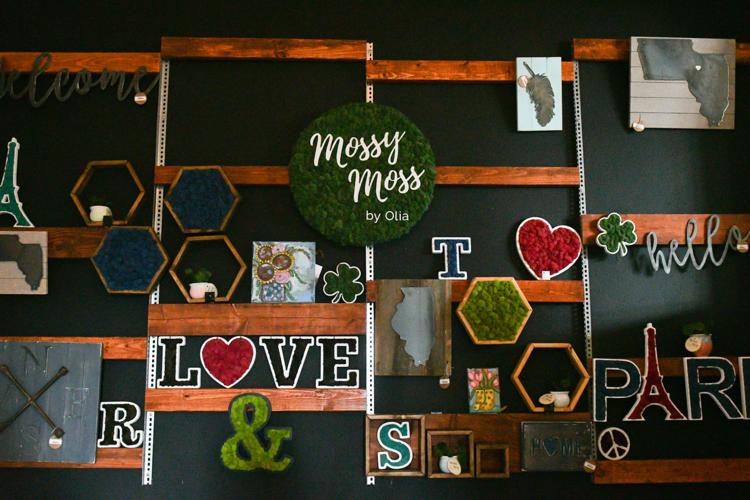 042319-mda-nws-themarket-011a.JPG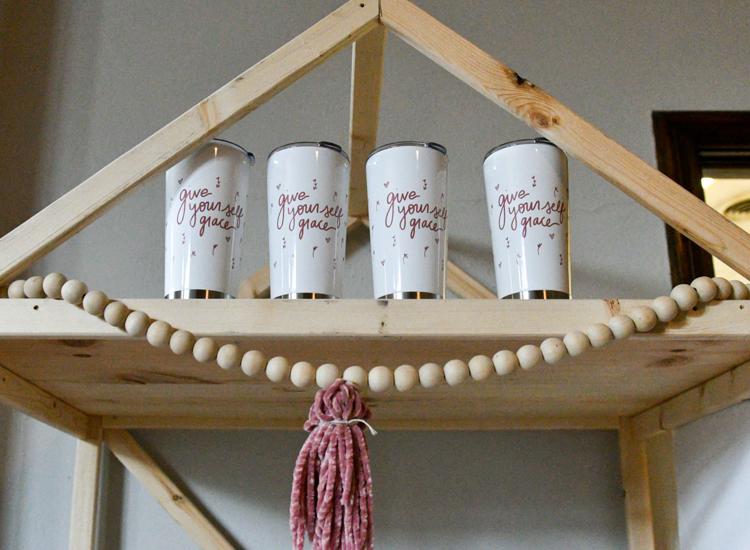 042319-mda-nws-themarket-004a.JPG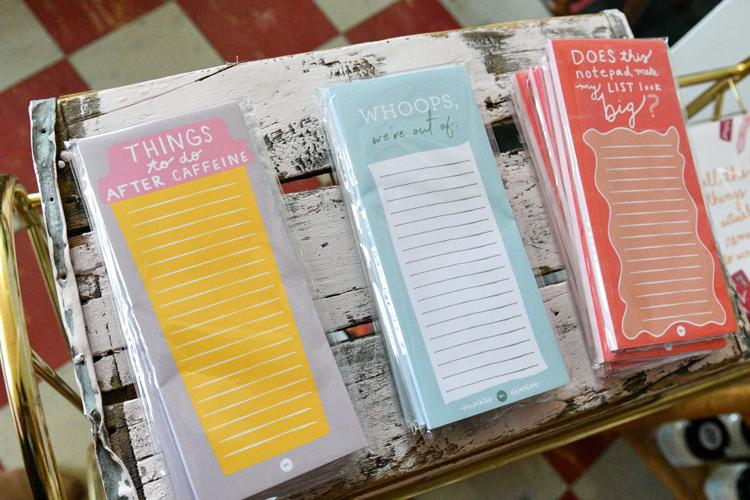 042319-mda-nws-themarket-015a.JPG