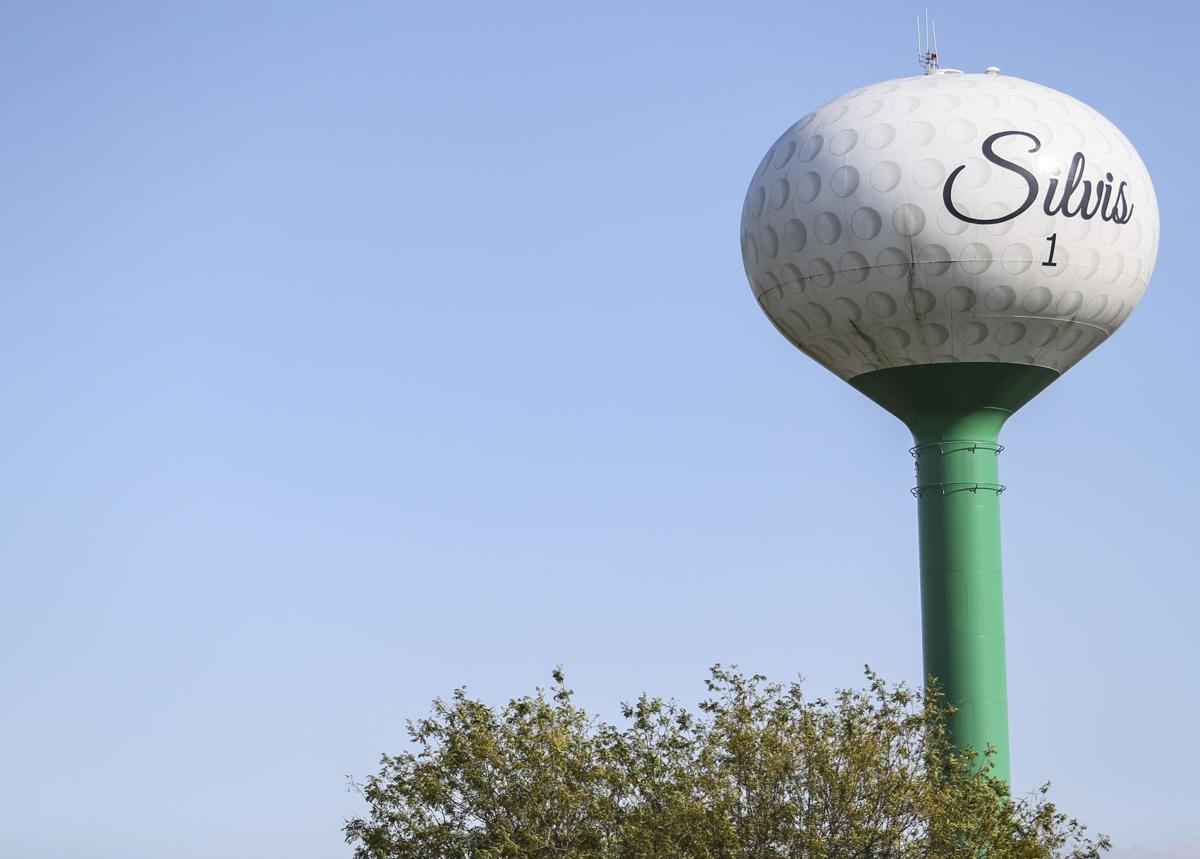 It's December amid a pandemic, but the City of Silvis is still announcing new businesses coming to town.
At last Tuesday's City Council meeting further expansion was announced as development agreements were approved or amended.
Soon to be filling a vacant building near Frank's Pizzeria (711-1st Ave.) in downtown Silvis is the Orange Blossom Quilt Shop.
Silvis unanimously approved a development agreement that calls for the new business owned by William Strickland and run by his wife, Laura Strickland, to receive $20,000 to help renovate the building, and to be able to participate in the Silvis Facade Program in exchange for work being done on a building that has been dormant for more than a decade, and the opening of a new business there. 
"We are going to provide an incentive for him to purchase the building and renovate it, which would be not only the quilt shop but a place where they make quilts," Grafton said. "Absolutely it is (another step in the right direction.)
"We look around. At this point in time, the things that are happening in our town,we've got a couple of development agreements for (downtown), but we look around town and we've got two development agreements that are under review. I've got two more at the next council meeting. I've got a 2- unit, 55-older facility under construction. We've got Silver Throne Homes that's broke ground. Godfathers, 11th Hour Restaurant (expansion of the old Poplar's Den), both of those are under construction. And here it is kind of a tough time of the year."
The future benefit for Silvis is taxes and more people coming to the city.
"And then we put a building back on the (tax rolls)," Grafton said of the Orange Blossom Quilt Shop. "It helps beautify our first Avenue. There's just a few properties still left that need to be addressed. If we just whittle away at it one at a time, the next thing you know we don't have any challenge buildings to deal with."
And Laura Strickland and her quilt business has hundreds if not thousands of followers, too, Grafton said.
To Grafton, it's a case of good business deal leading to another.
Laura's husband owns the Strictly Southern Barbecue business about a block away in a building he renovated and made into four apartments plus added the barbecue business to.
"He converted the old American Cafe to four modern apartments, then he started his Strictly Southern Barbecue Business.
"He came to town with a dream, then we made it happen for him," Grafton said. " It's done so well he wanted to bring his wife to town. So, of course, that was their first choice."
The city council also learned in the Committee of the Whole portion of the building that Iron + Grain Coffee House will be adjacent to Godfather's Pizza in an uptown strip mall on Avenue of the Cities that already contains the Egg Parlor, pending council's final approval
The council also easily approved the following at its regular meeting:
Advertising in the 2021 Visit Quad-Cities visitors guide at a cost of $1,054.
Purchasing 40 flags for downtown light post standards at a cost not to exceed $800.
Resurfacing the basketball court south of the McGehee Center at Schadt Park at a cost of $15,125.
Passed a motion to pay IMEG engineers in the amount of $195,027.71 from the 2020 MFT (motor fuel tax) program for additional work on city streets.
A motion to pay IMEG engineers the final pay estimate and the balancing request for change order in the amount of $3,980.16 for additional work on the city streets.
Split the cost with the library for resurfacing the library's parking lot. The city's portion is $2,594.40.
Approved lowering a water bill at 1364 33rd Ave Circle by $163.08 plus late fees.