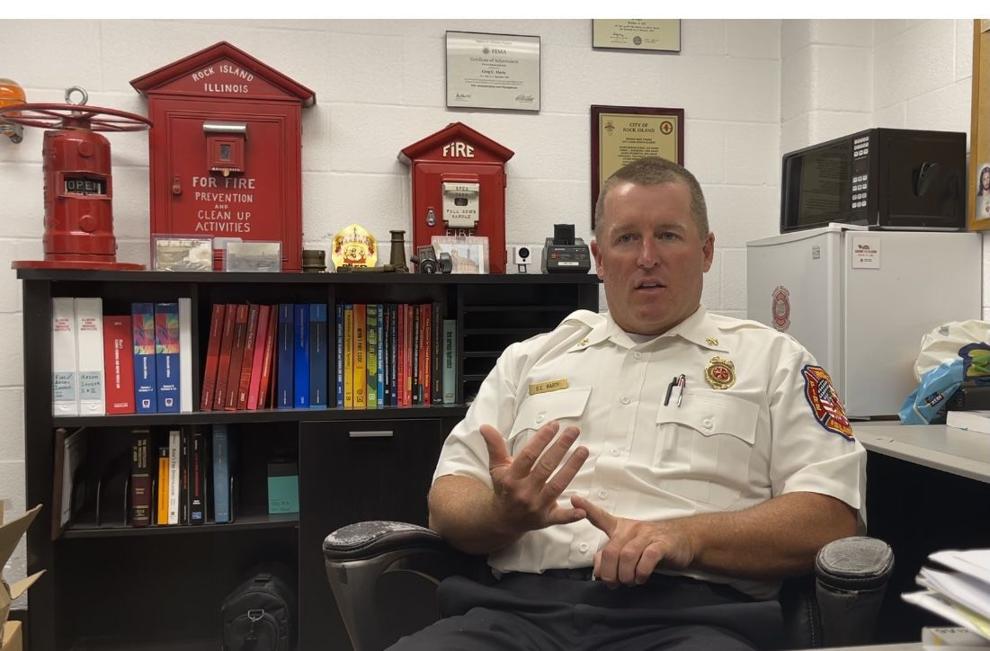 Greg Marty was a 20-year-old cadet the day he walked over to the old maintenance shack behind the Illinois Fire Academy building in Champaign, Ill.
It was Sept. 11, 2001. It was the day Marty realized being a firefighter had changed forever.
"It was my second day at the academy," recalled Marty, who is the Rock Island Marshal and has been with the Rock Island Fire Department for 20 years.
"We had started the morning with some training and we were supposed to work the ladders that day," Marty said. "Not long after we started, a few of the instructors huddled and then they told us to walk back to our class. On the way back in, I can never forget this, there was one of those old maintenance shacks and the guy who ran it had this old black-and-white TV on top of a filing cabinet
"It was one of those sets with rabbit ears — and he had it done with tin foil and coat hangers just to get a picture."
Marty, his fellow cadets, and the instructors watched as smoke billowed from one of the towers of the World Trade Center in lower Manhattan.
"We were standing around, and we were kind of thinking there must have been an accident," Marty said. "Then the second plane hit and I just couldn't believe it. It took us maybe a few minutes and fell to the idea of an attack of some kind."
Marty remembered the next terrible moment.
"We stood there, in front of that old TV for a long time," he said. "And then the first tower fell. The instructor behind me, he was this quiet and serious guy. I remember he said, 'Well, there goes 300 firefighters.'
"I remember I heard him, and so did a few of the other guys, and we turned and looked at him. And then he said, 'Who do you think was up there trying to put out those fires?' And that's when I realized, I think for the first time, really, that you could really die on this job."
Marty and his classmates returned to training after the second tower fell.
"And instructors asked us what he thought our brothers would want us to do," Marty said. "So we went back to ladders. And we trained. I remember an instructor told us our jobs had changed forever."
Marty went on from the Illinois Fire Academy to become the youngest Rock Island firefighter to be promoted to captain. And he was the youngest Rock Island firefighter ever promoted to fire marshal.
What happened on 9/11 changed his career — and those of every other firefighter — forever. Cities could no longer have isolated fire departments that covered defined boundaries. Fire departments and all other first responders had to learn how to communicate and work together. Fire departments played key roles in the formation of disaster-response teams and survivor rescue.
"It was a hard thing to take, but fire departments learned a lot about the importance of communication and the importance of having response plans in place," Marty said. "Fire departments everywhere are better prepared today because we learned so much from that day."
Marty said he will wake up on the morning of Sept. 11, 2021 the same way he has opened his eyes to start every previous anniversary of the terrible day.
"I remember how I felt that night after the attacks," Marty said. "While we were at the academy we lived in these motel rooms. Both my roomies had wives and they were on the phone with them as soon as we got back.
"I was just lost. I think I was just kind of walking around. And then I called my mom. And after a bit she let me talk to my dad, who had been a firefighter.
"I woke up the morning of Sept. 11, 2001 as a 21-year-old, not married, no kids, no responsibilities. I was pretty indestructible. A few hours later I saw the reality of just how fast people can be lost."
Photos: Sept. 11, 20 years ago
Quad City Salute to America... 09/14/01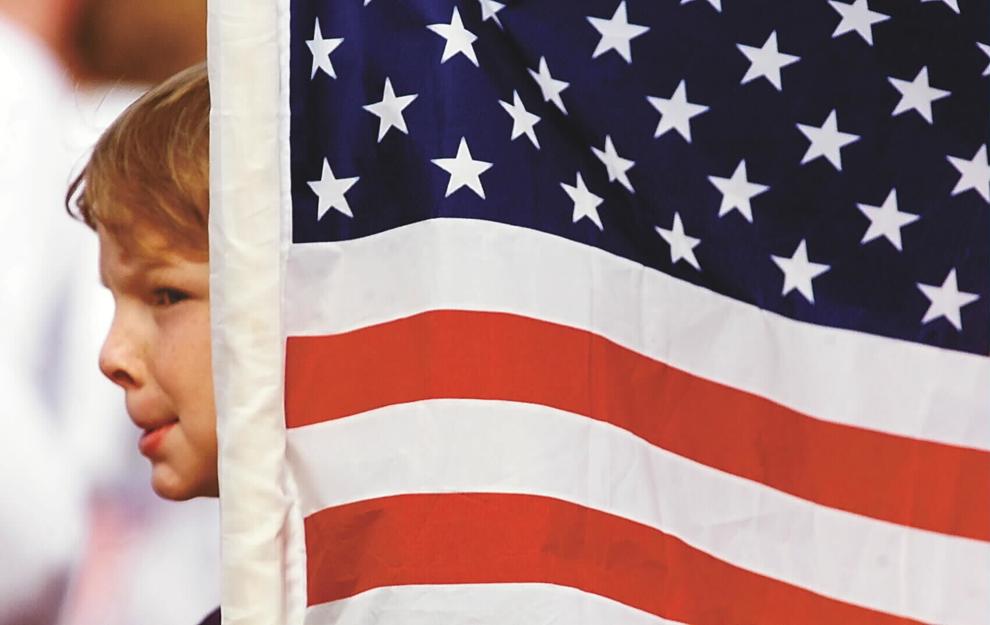 QC Care Package... 09/19/01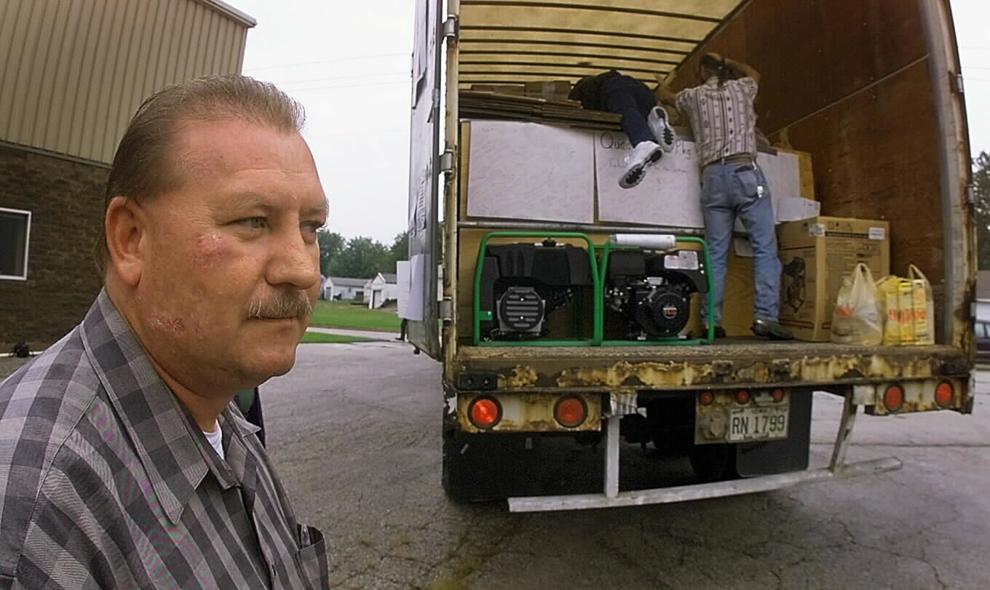 Quad City Salute to America... 09/14/01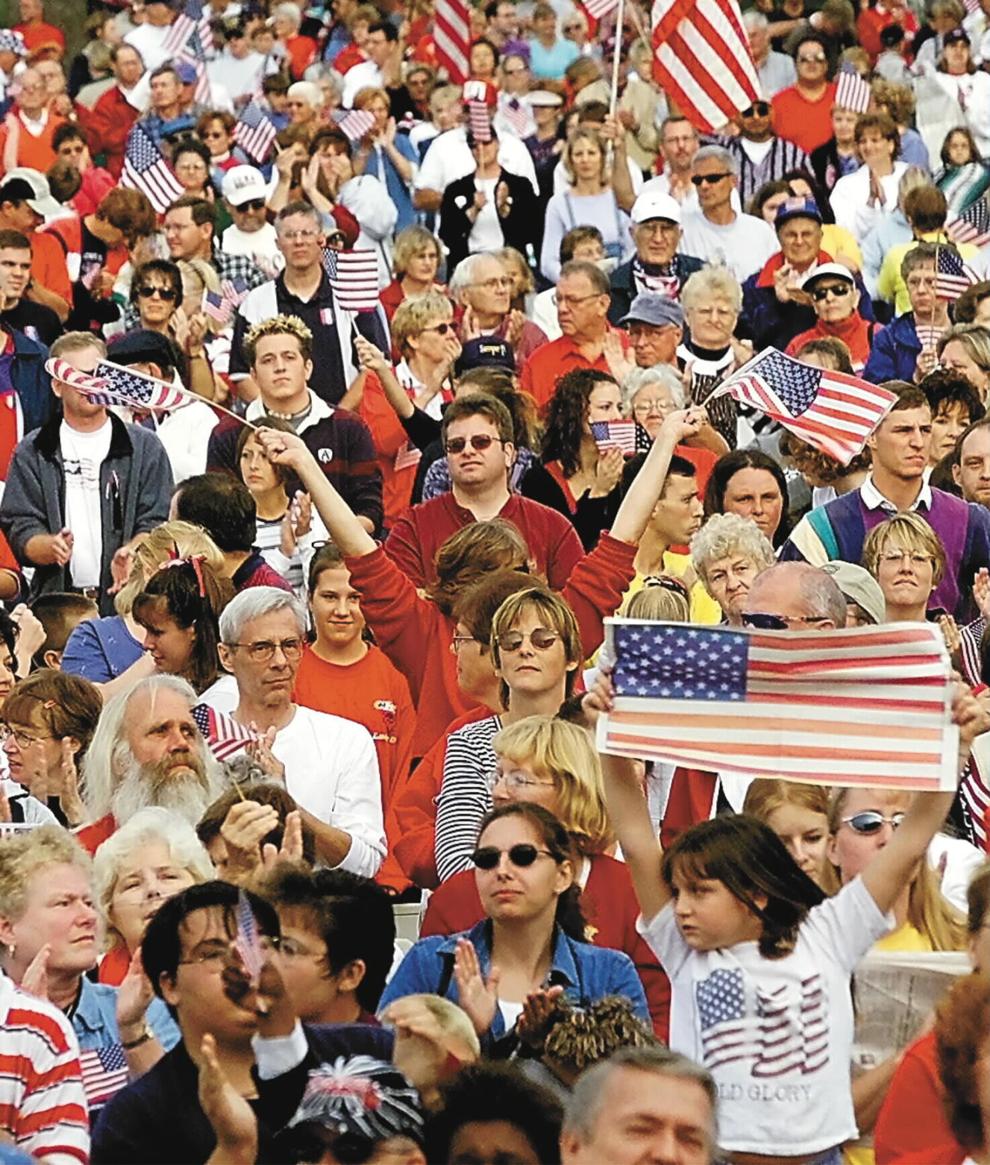 Quad City Salute to America... 09/14/01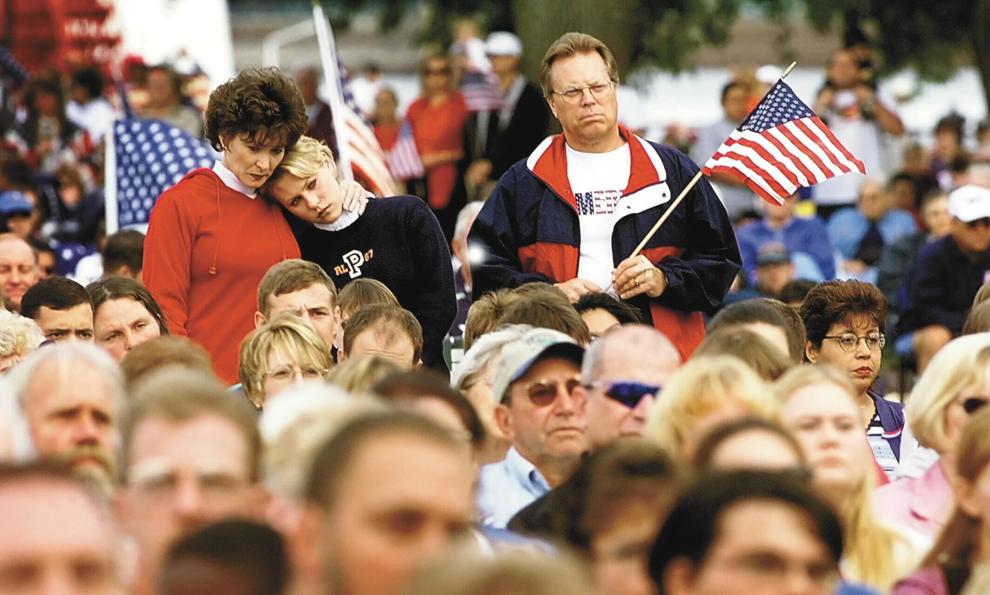 Quad City Salute to America... 09/14/01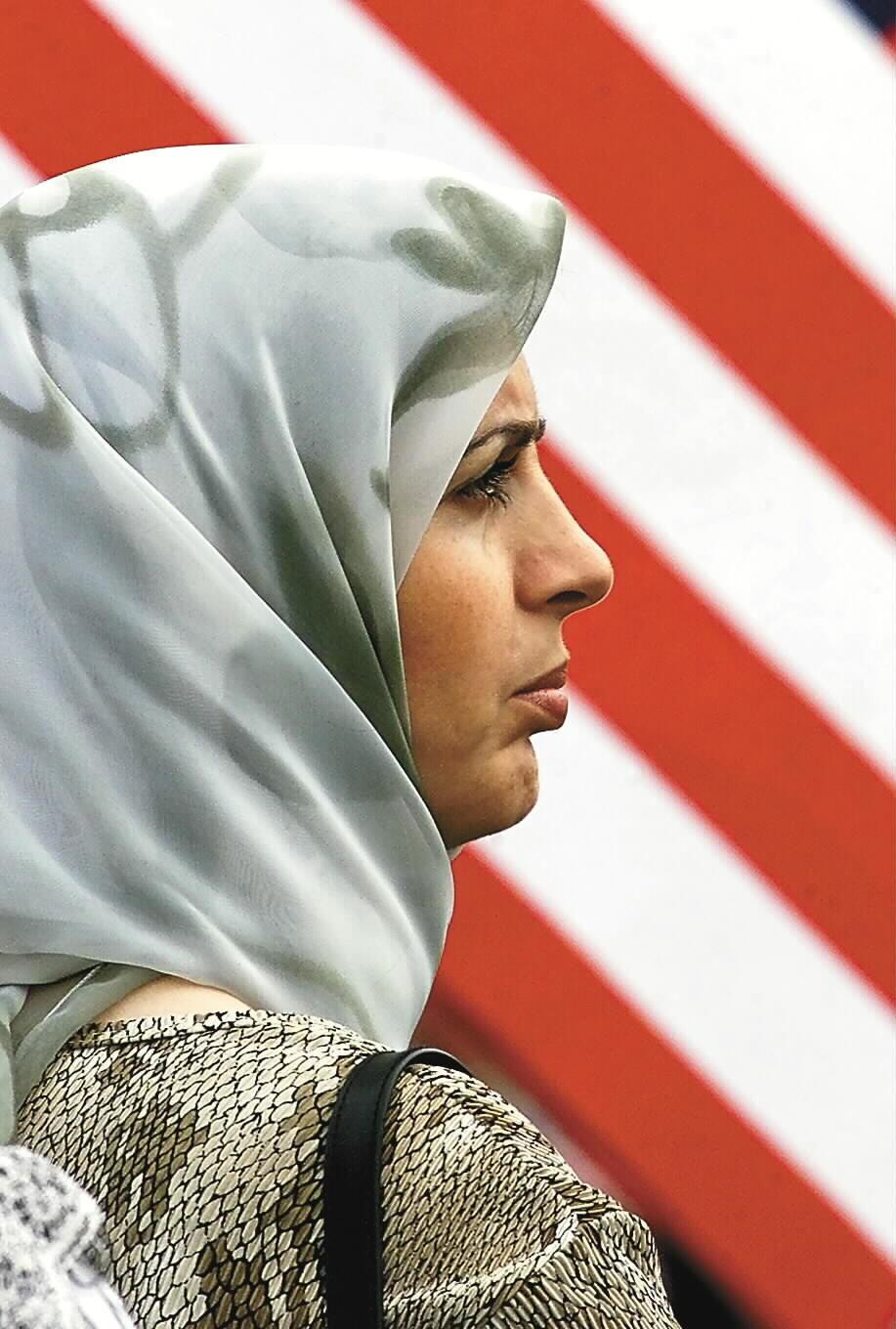 Quad City Salute to America... 09/14/01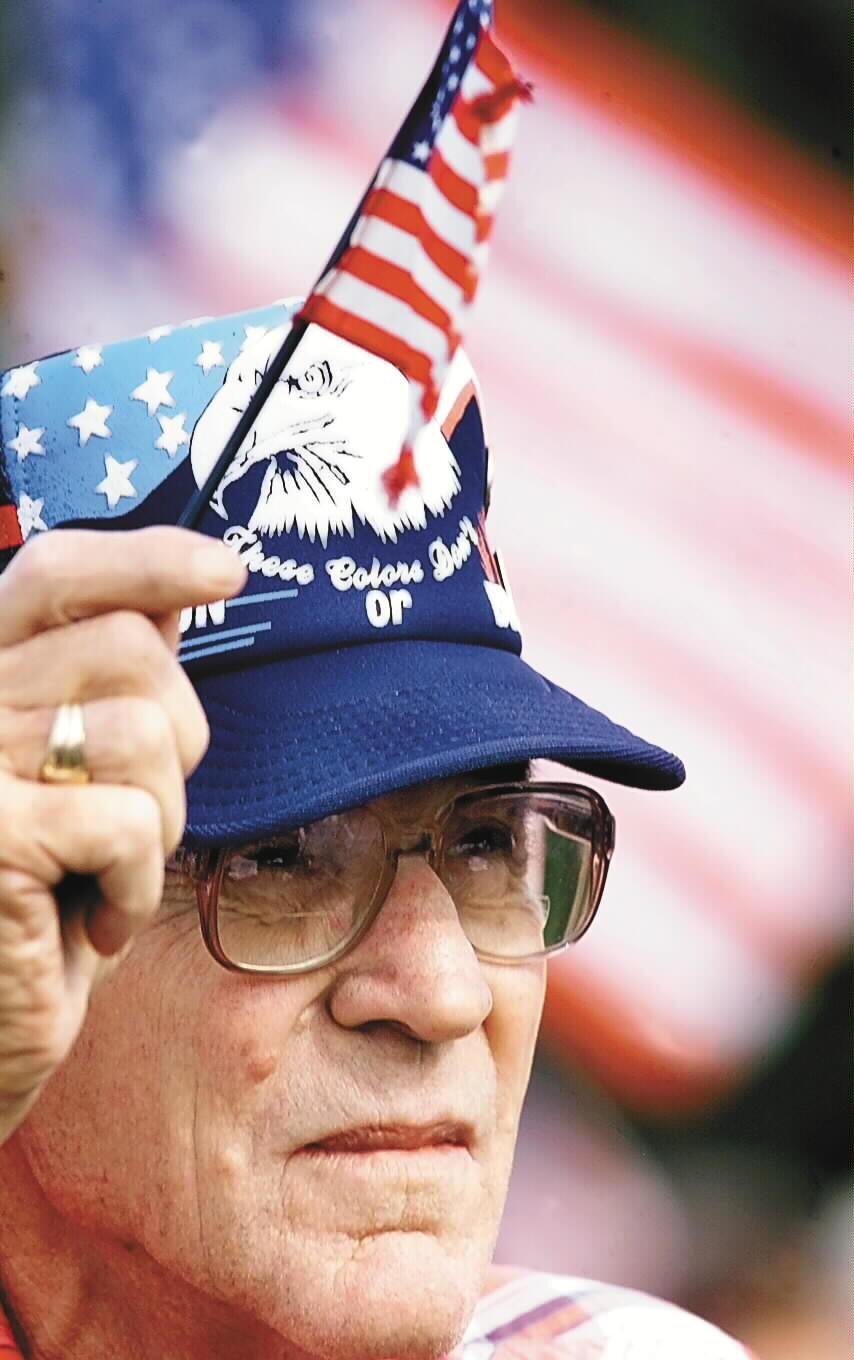 Quad City Salute to America... 09/14/01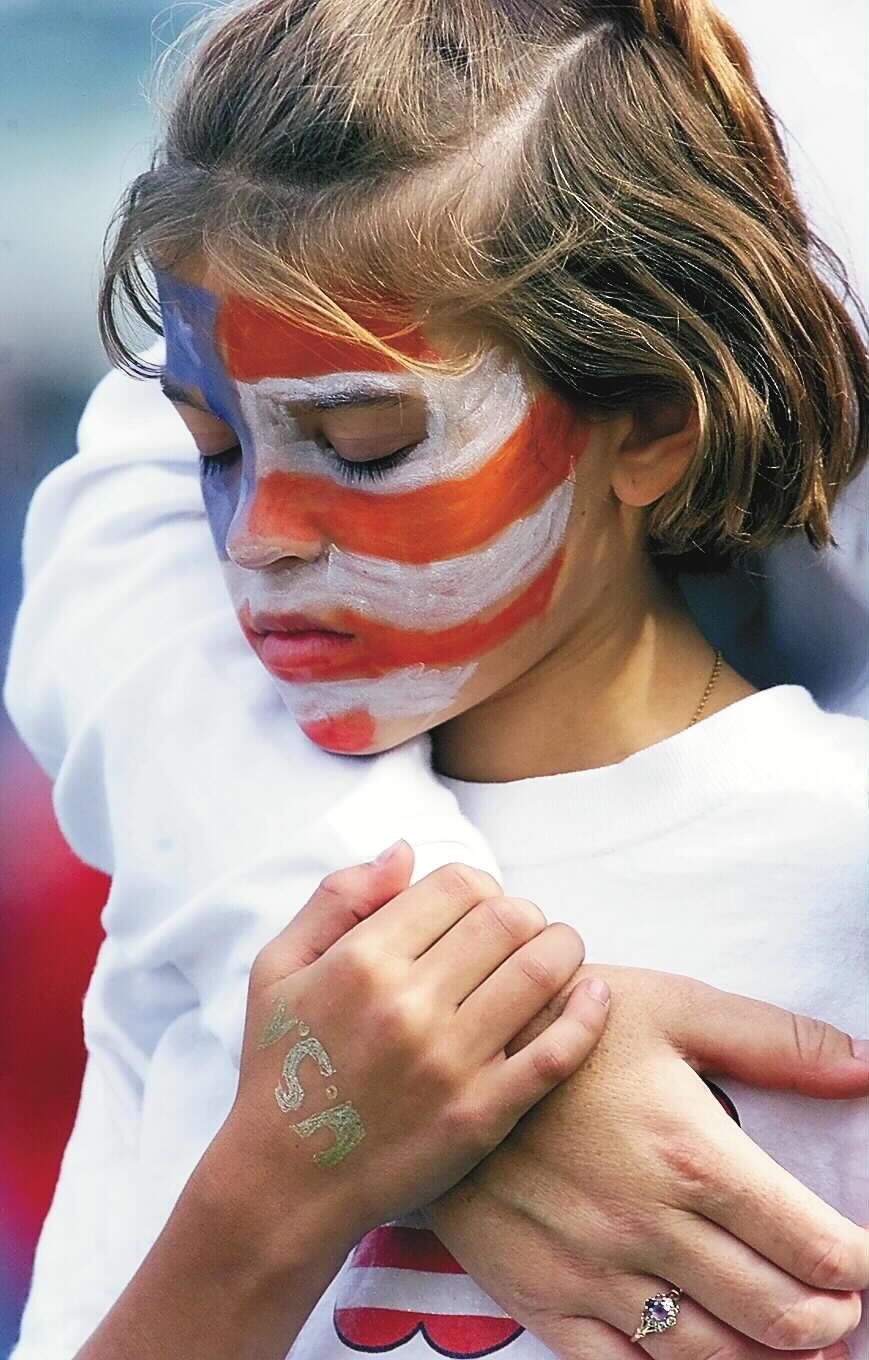 Quad City Salute to America... 09/14/01
Quad City Salute to America... 07/10/03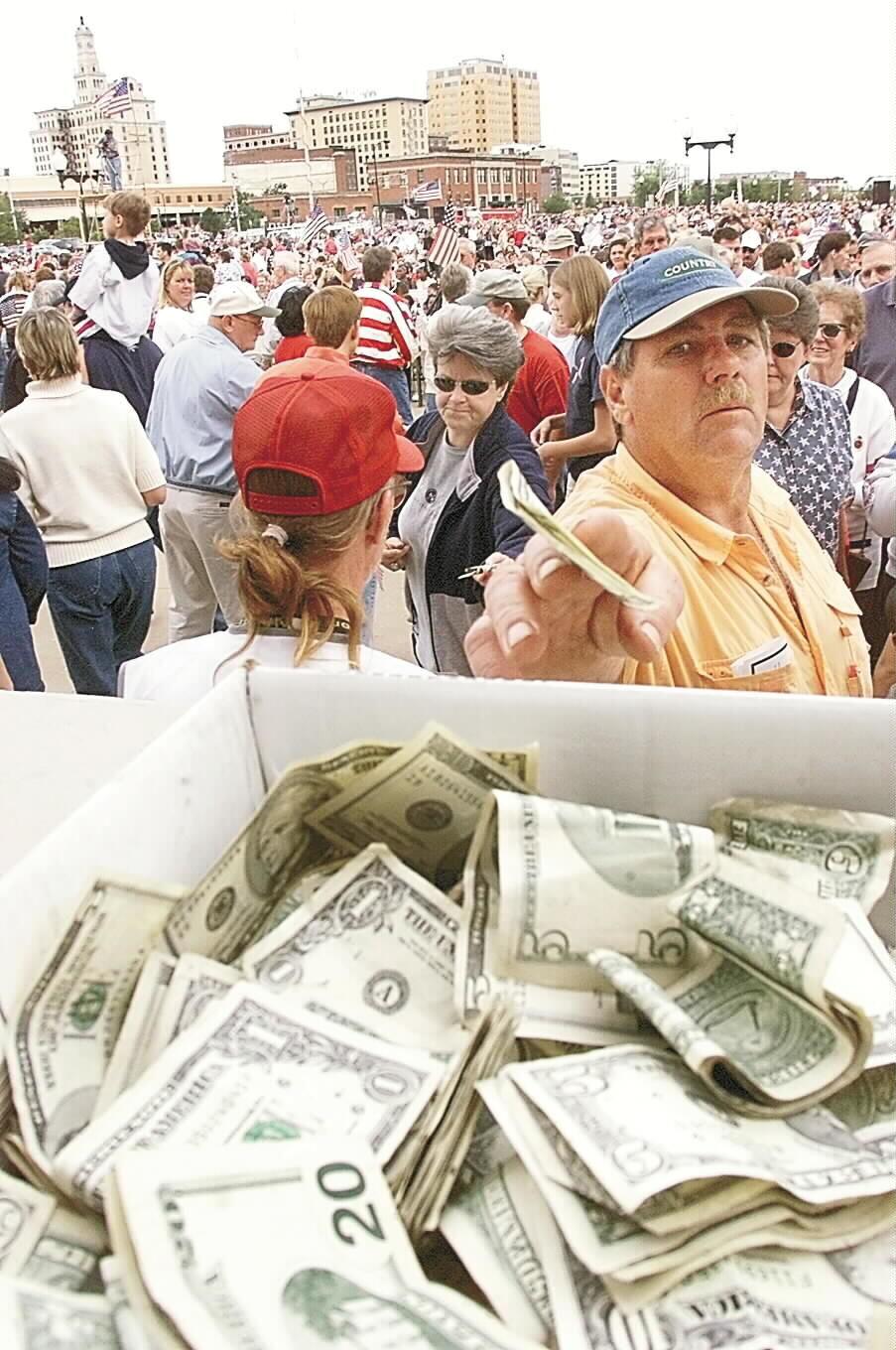 Quad City Salute to America... 07/10/03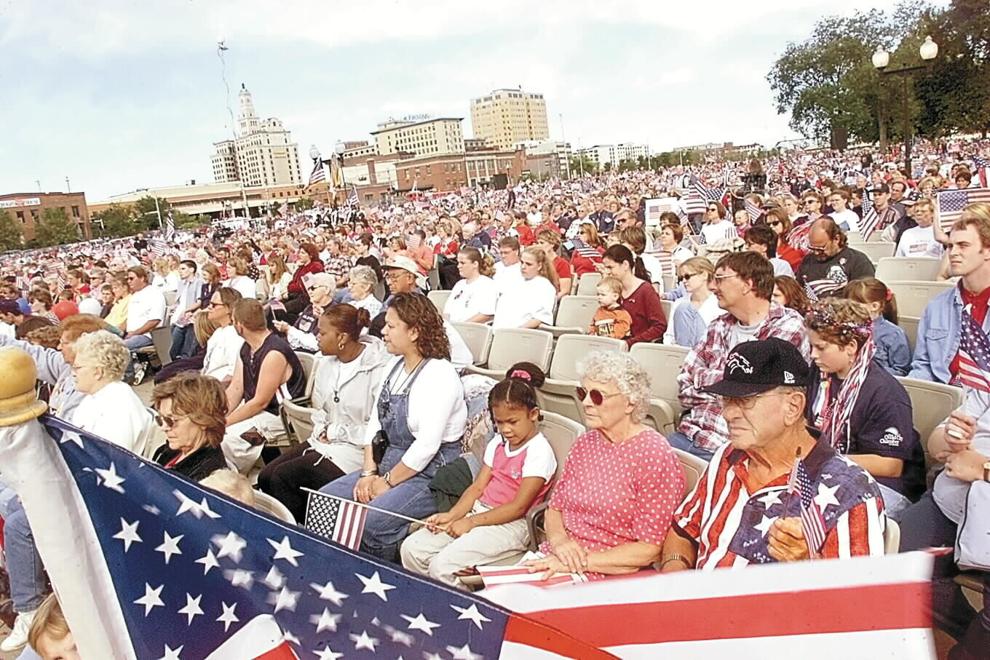 Quad City Salute to America... 07/10/03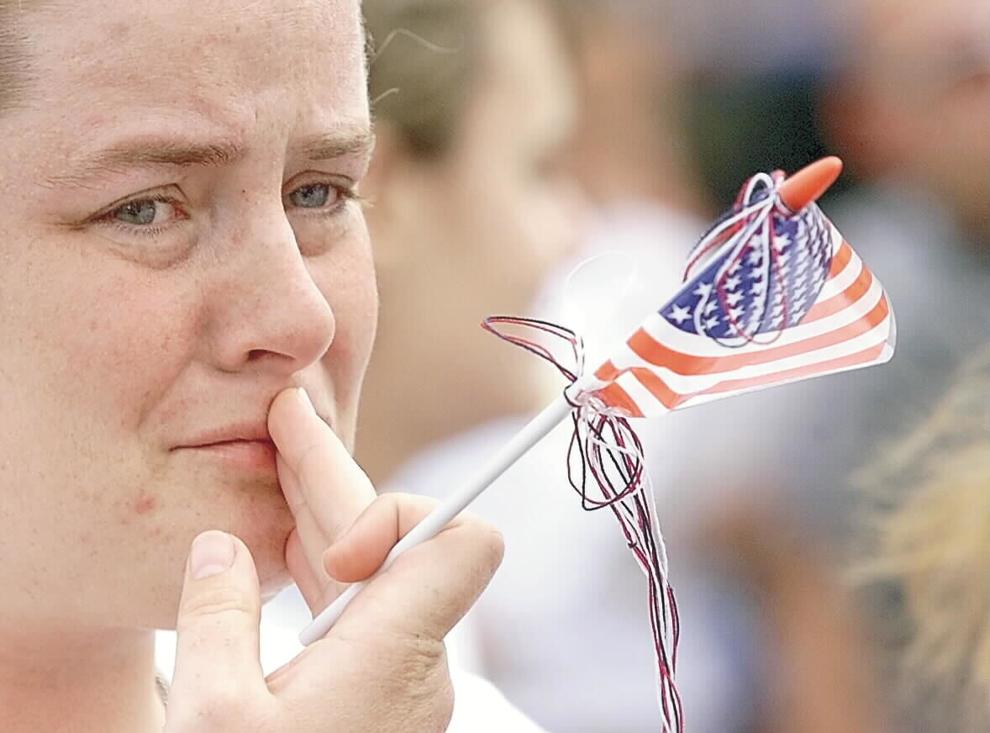 Quad City Salute to America... 07/10/03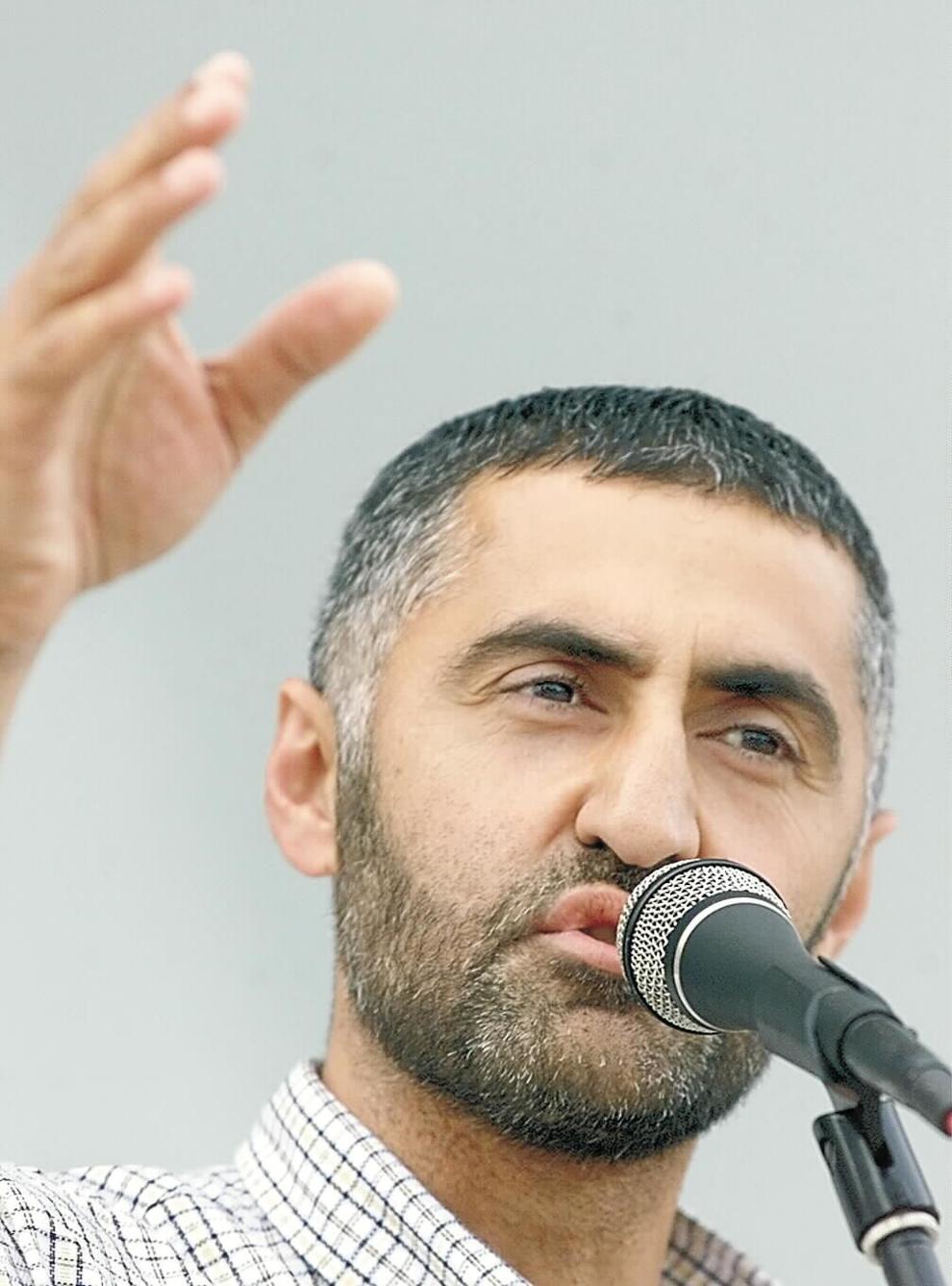 Quad City Salute to America... 07/11/03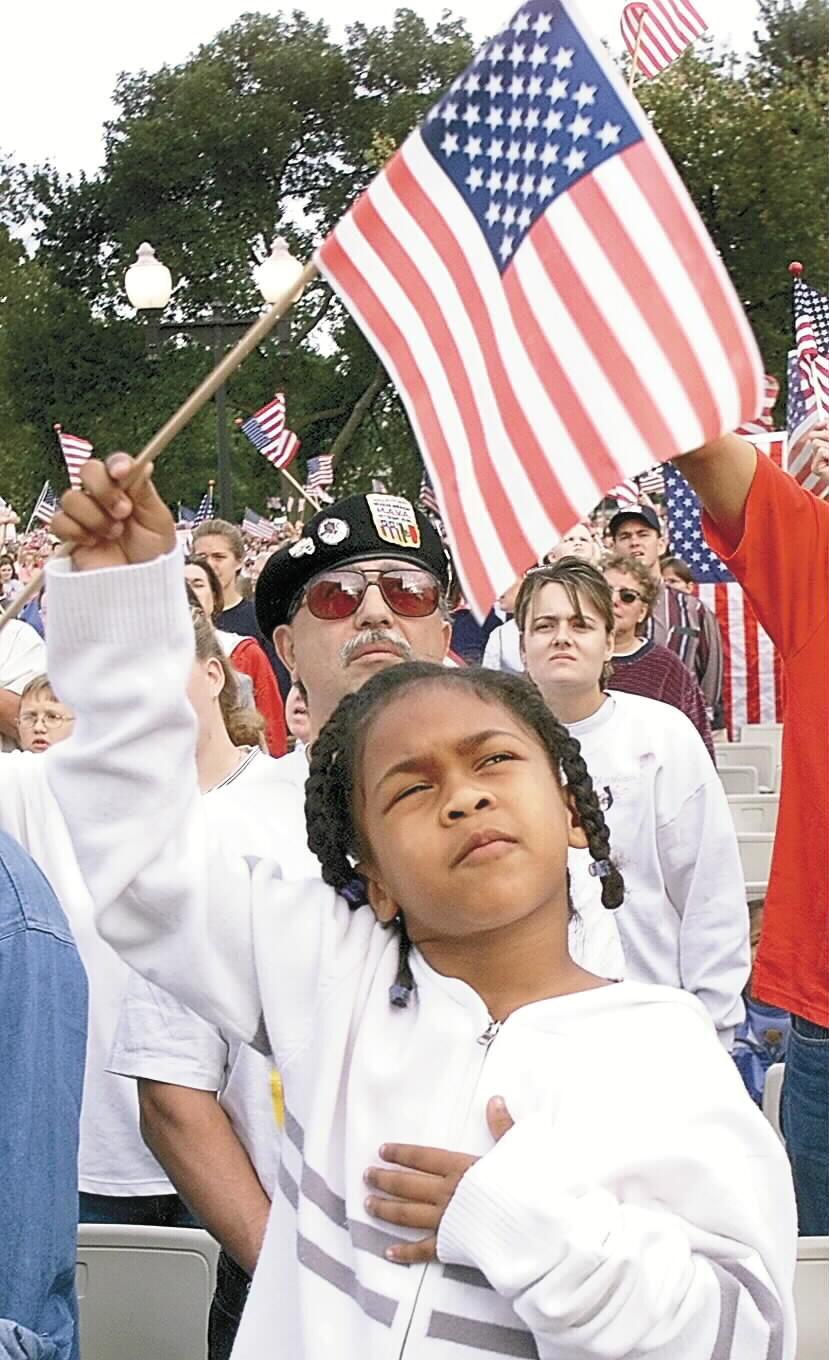 Quad City Salute to America... 07/10/03
Quad City Salute to America... 07/10/03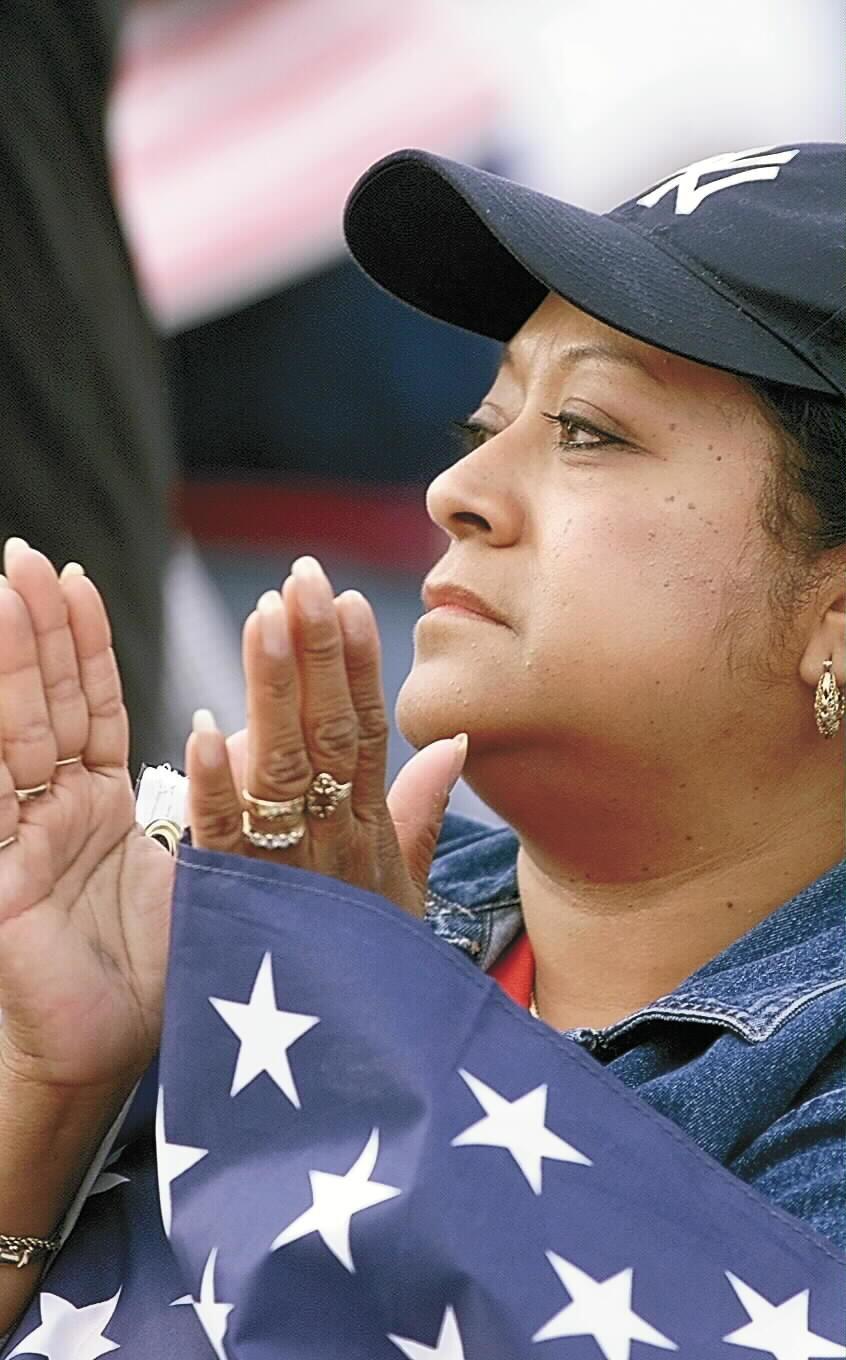 Quad City Salute to America... 09/14/01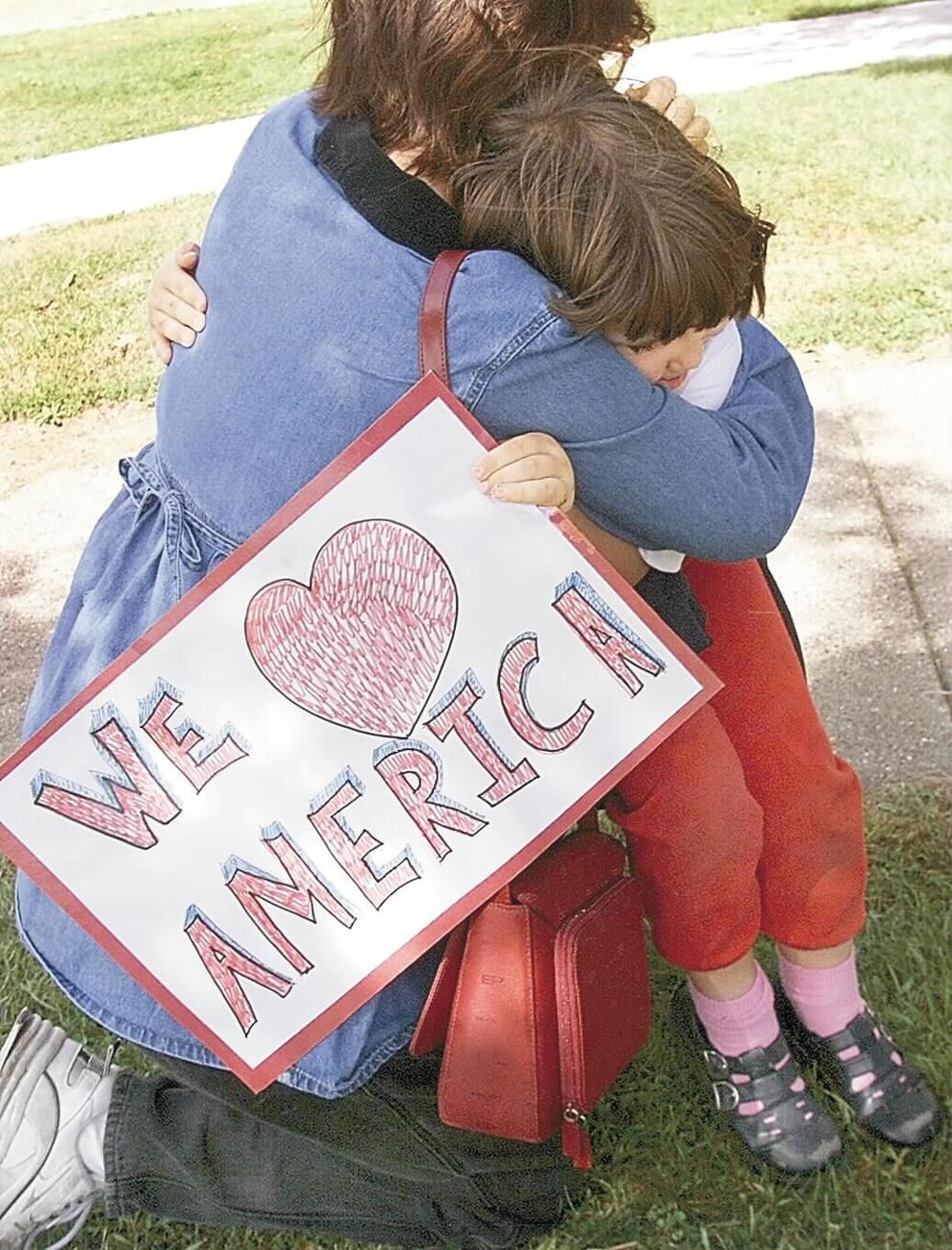 Quad City Salute to America... 07/09/03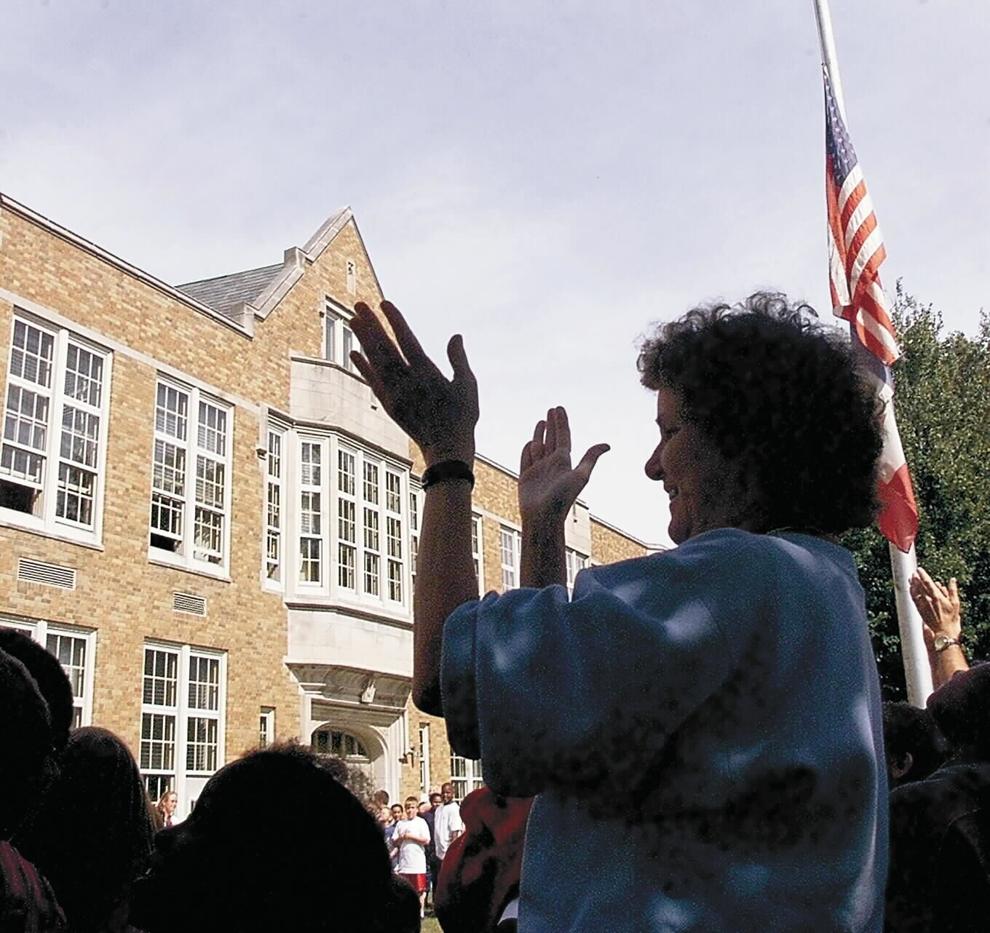 world trade... 09/11/01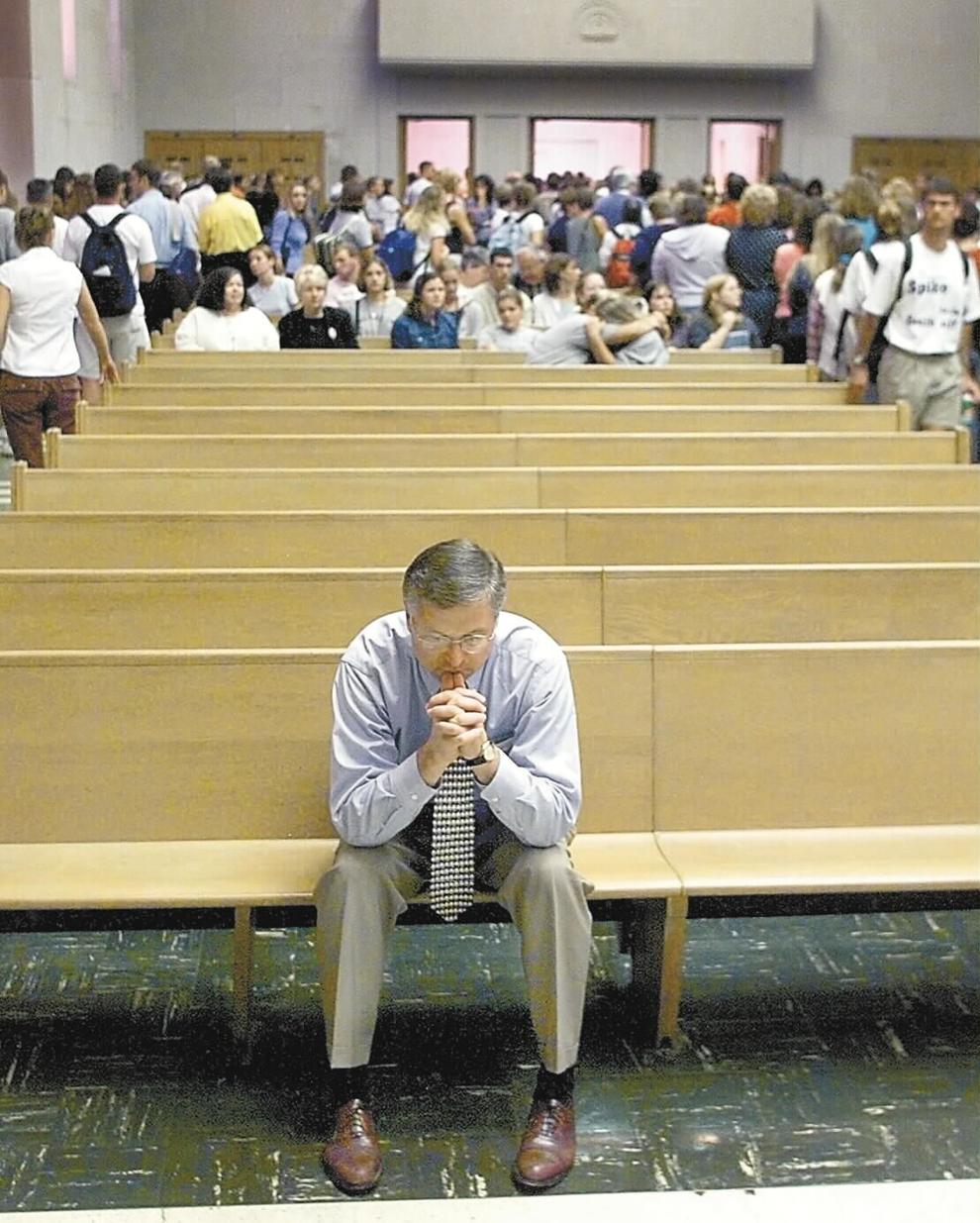 Homecoming run... 09/28/01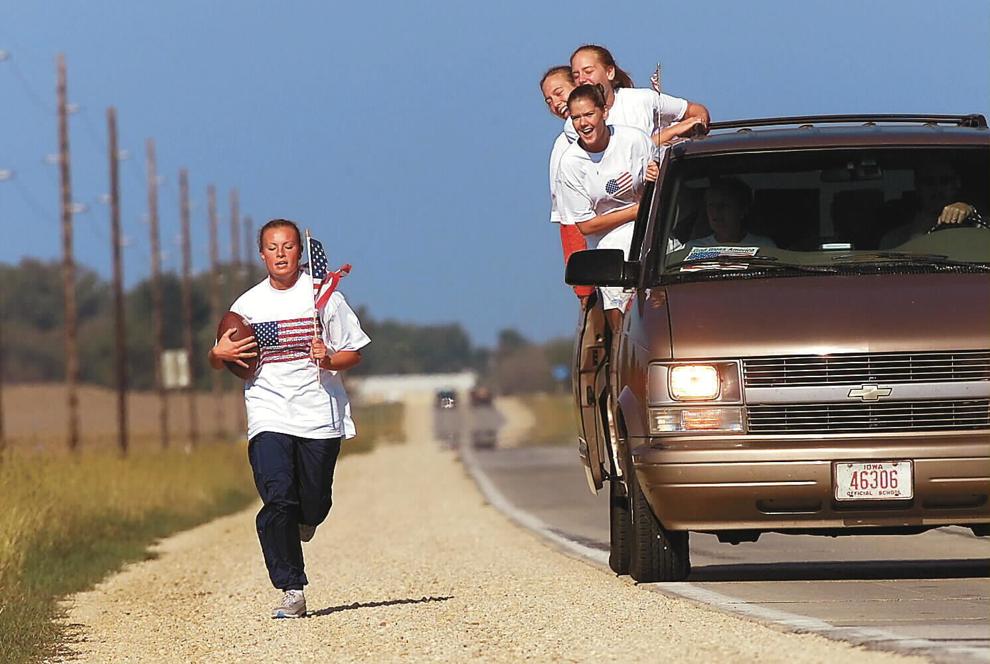 9-11 baby... 09/28/01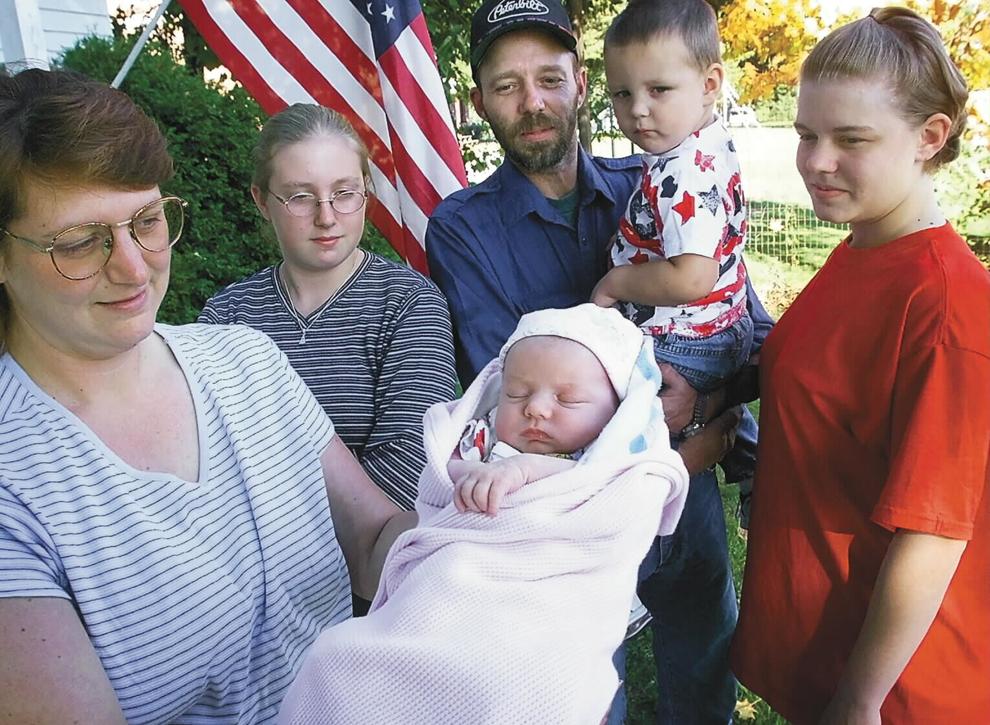 March for Freedom... 09/28/01
March for Freedom... 09/28/01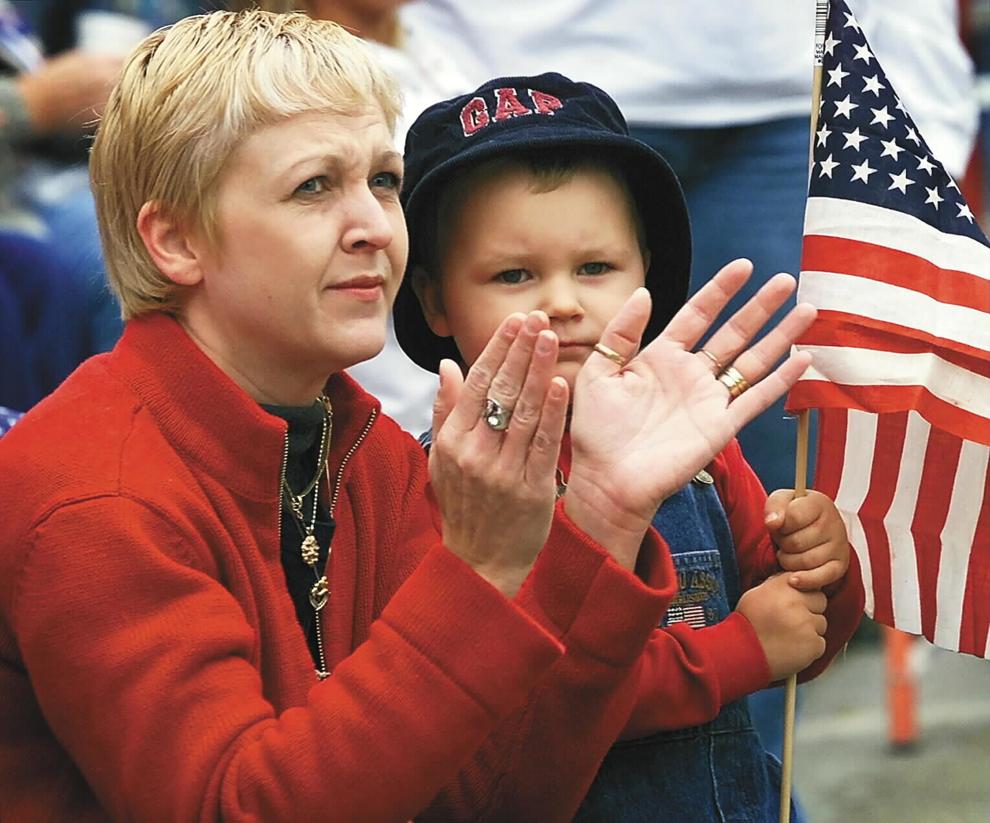 Liberty Bingham... 09/27/01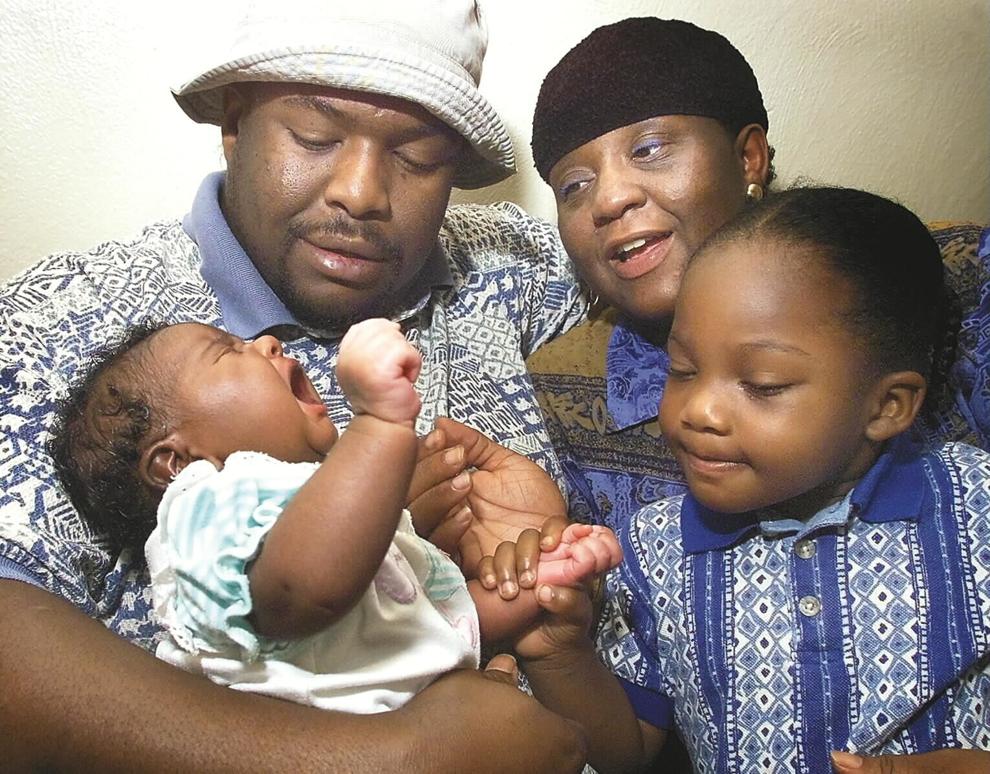 flag... 09/27/01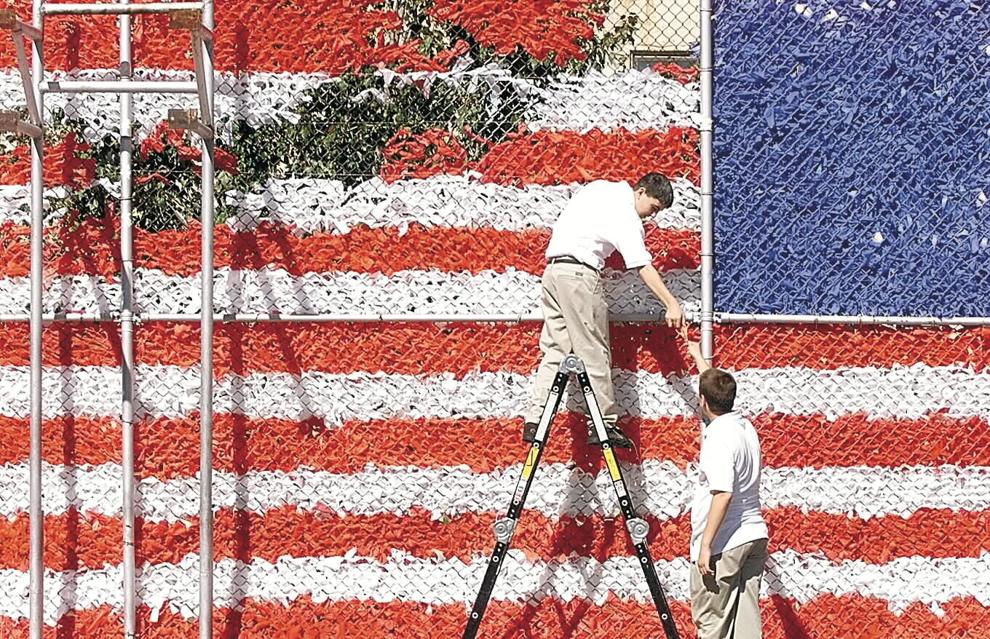 Aledo Patriotism... 09/24/01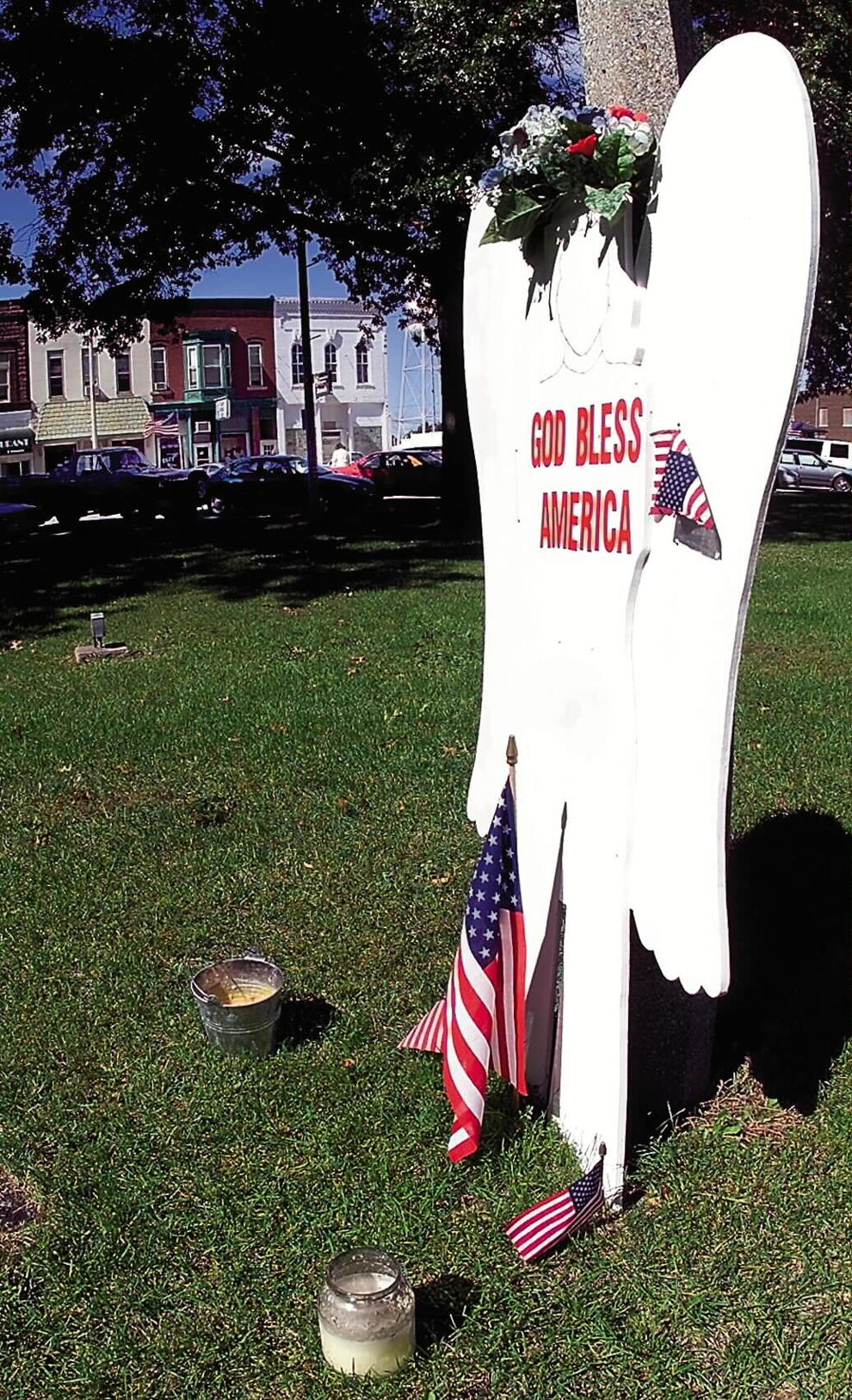 Motorcyclists... 09/22/01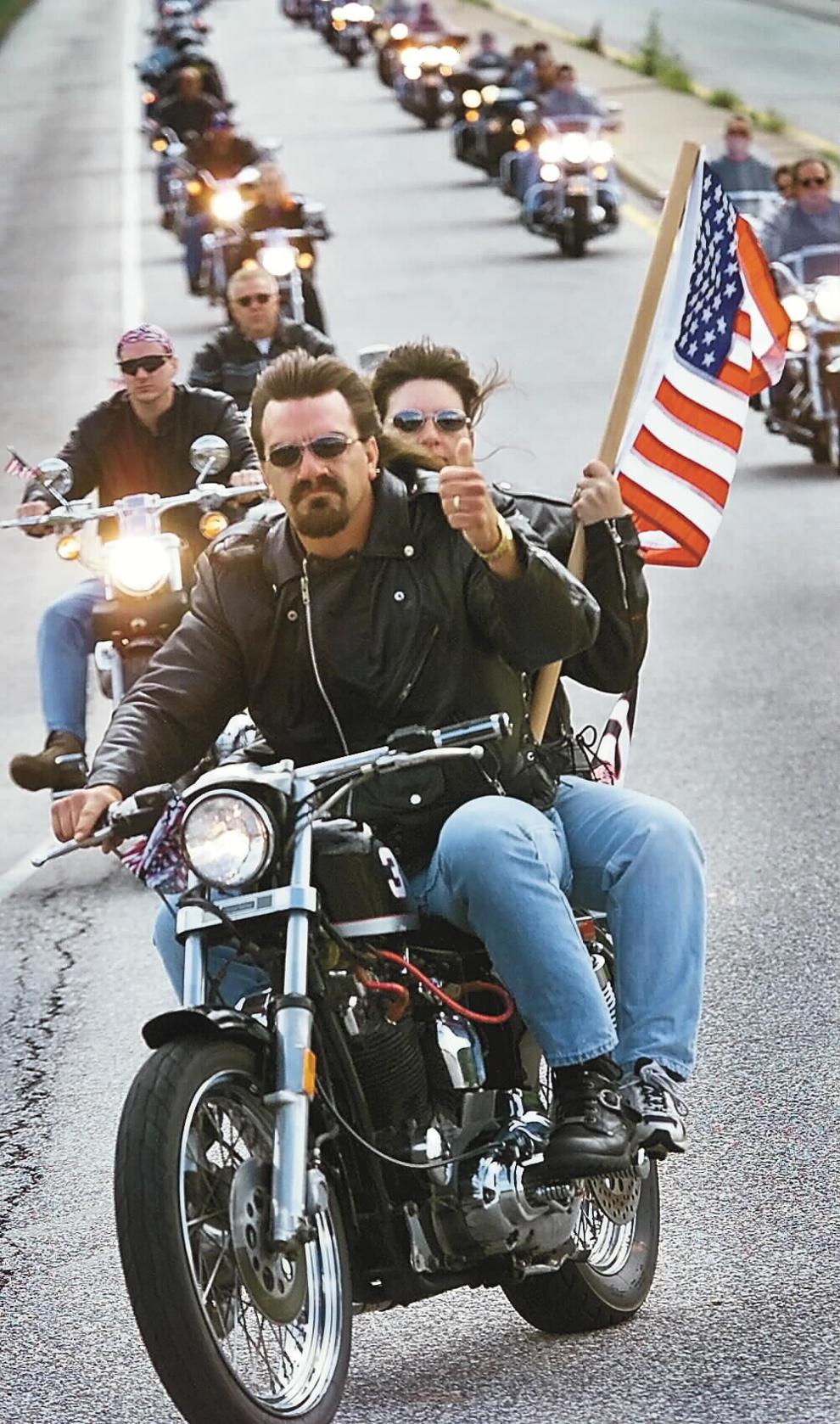 Motorcyclists... 09/22/01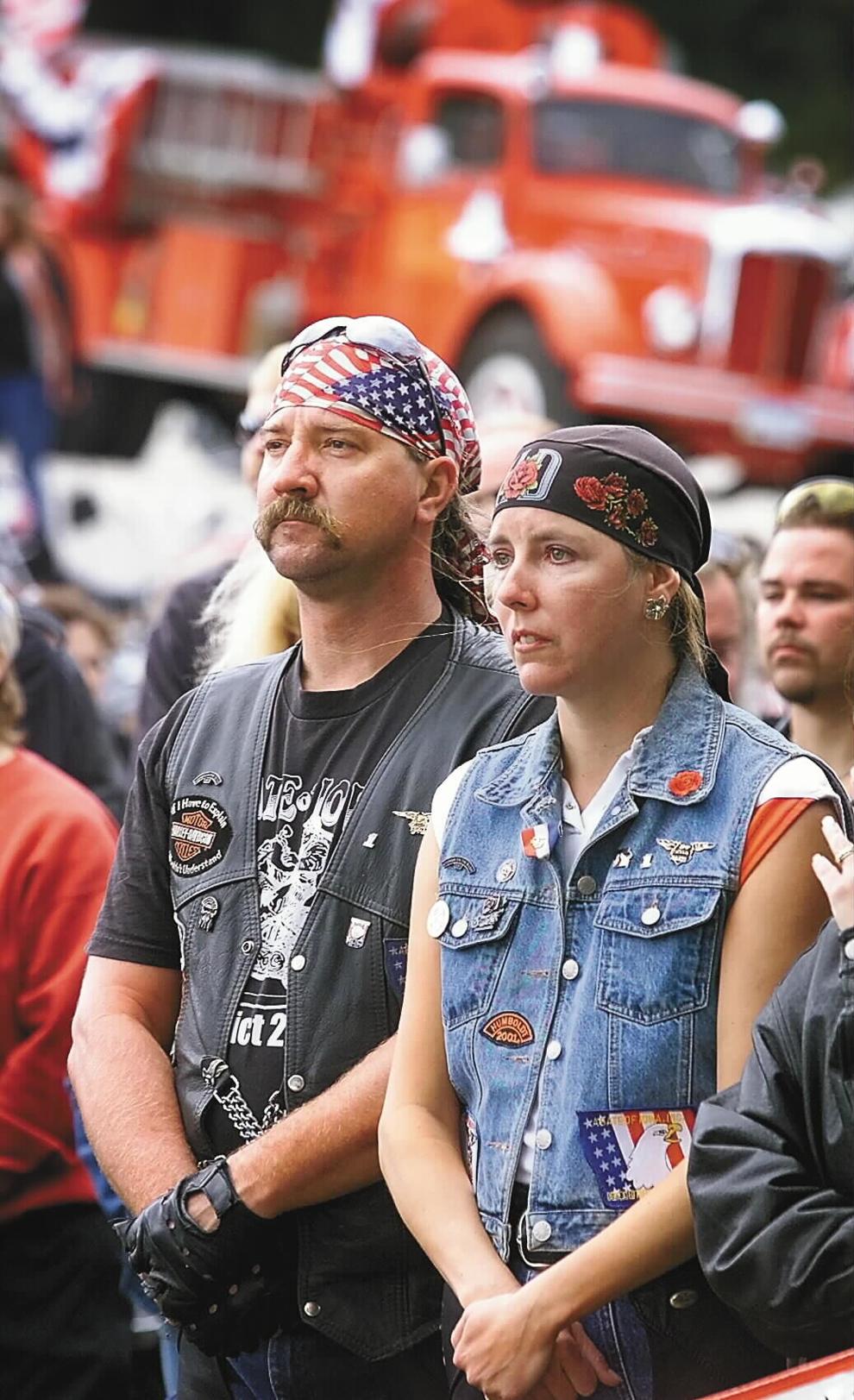 QC Care Package... 09/21/01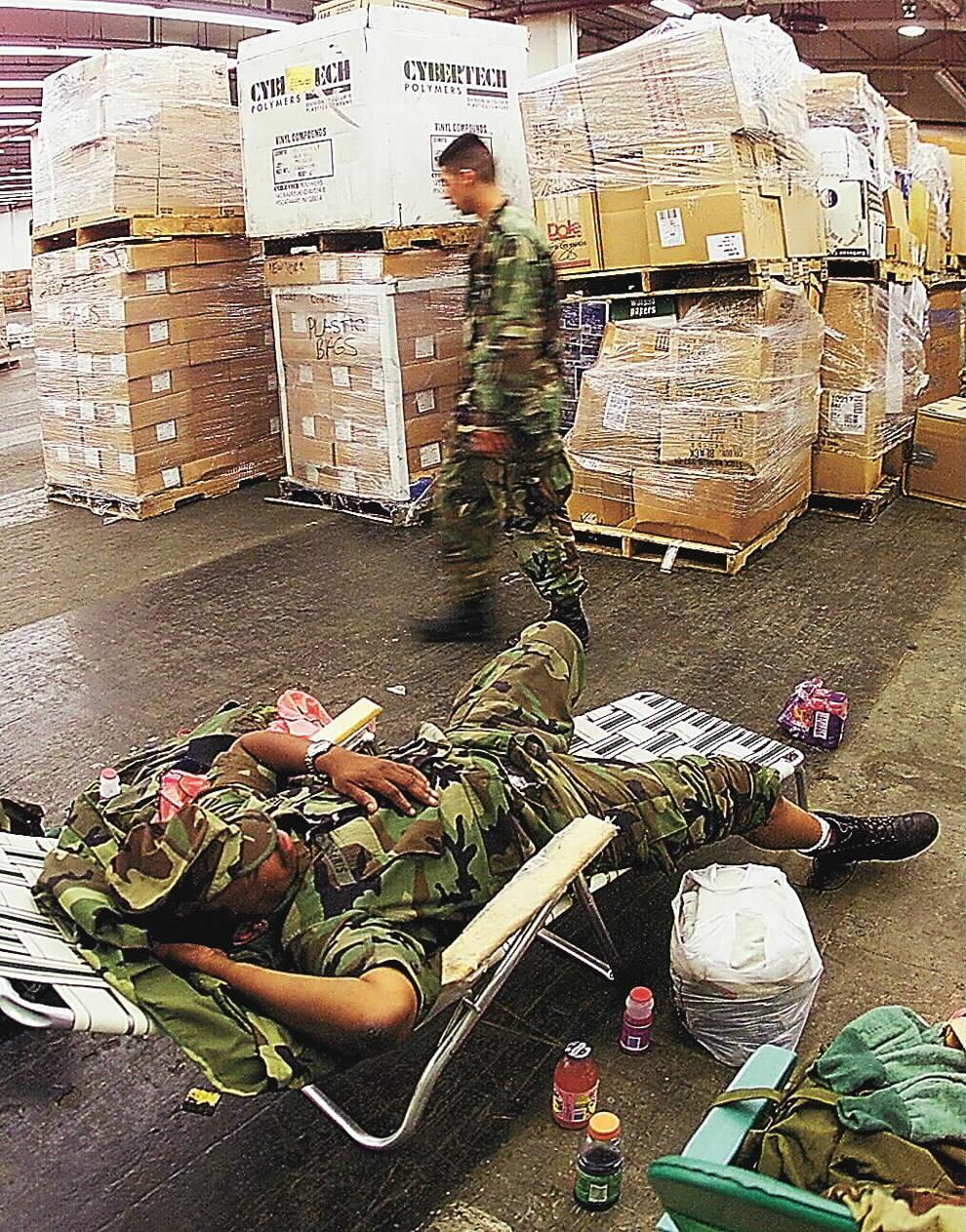 QC Care Package... 09/21/01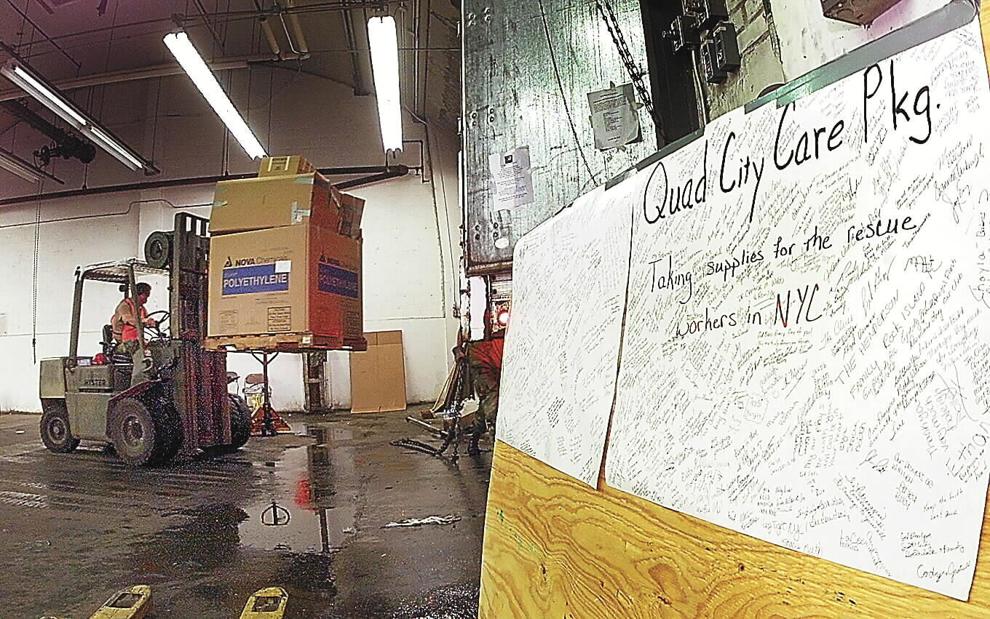 QC Care Package... 09/20/01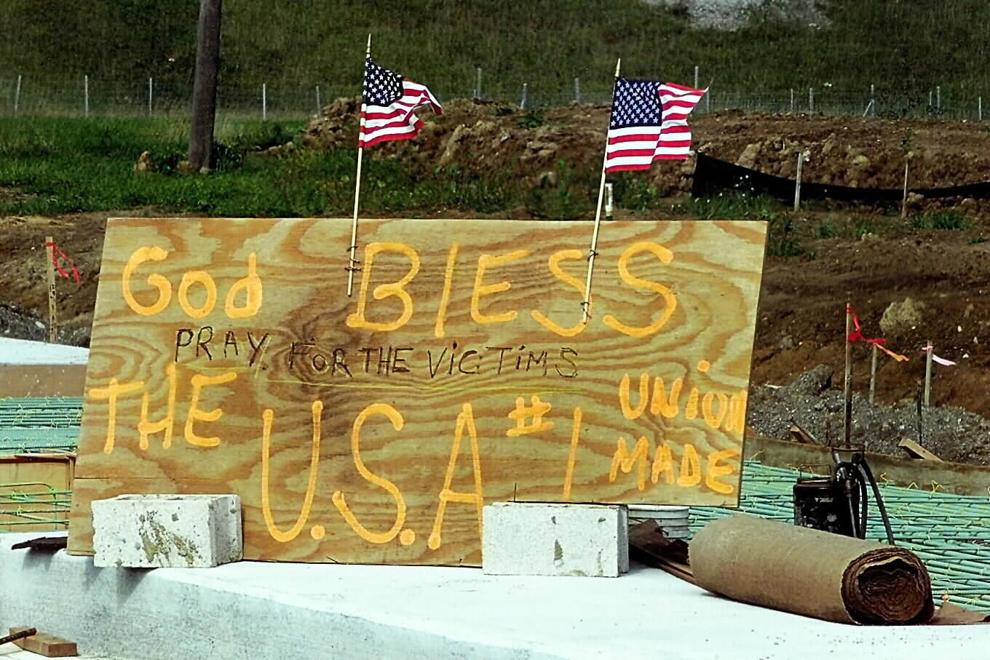 USA fence... 09/19/01
Arsenal... 09/17/01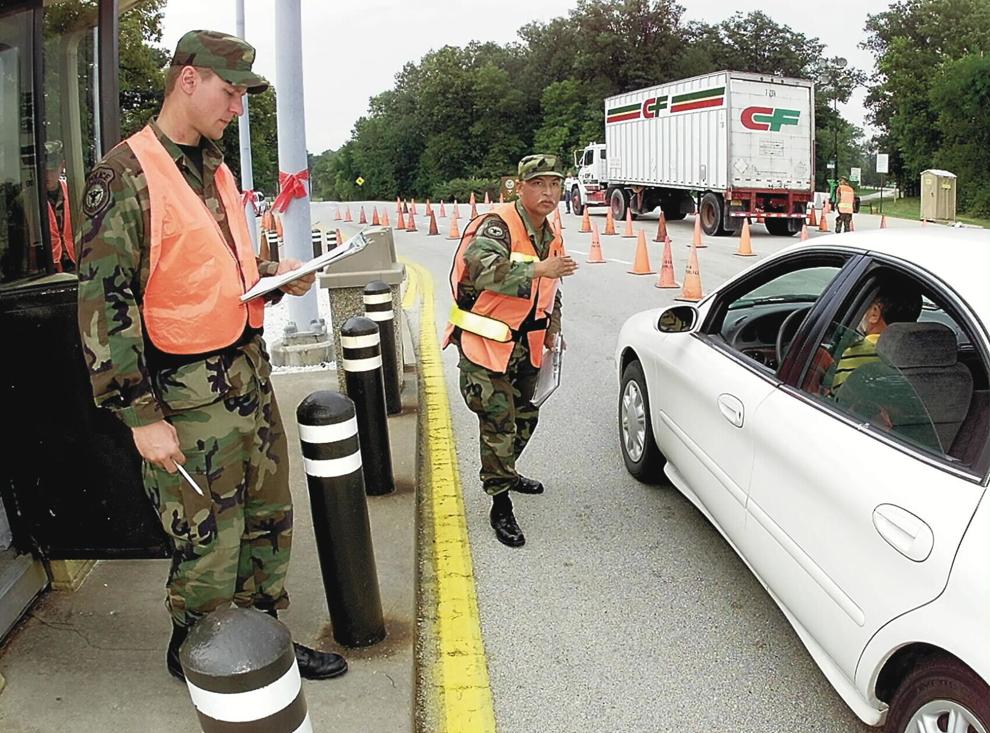 loading donation truck... 09/17/01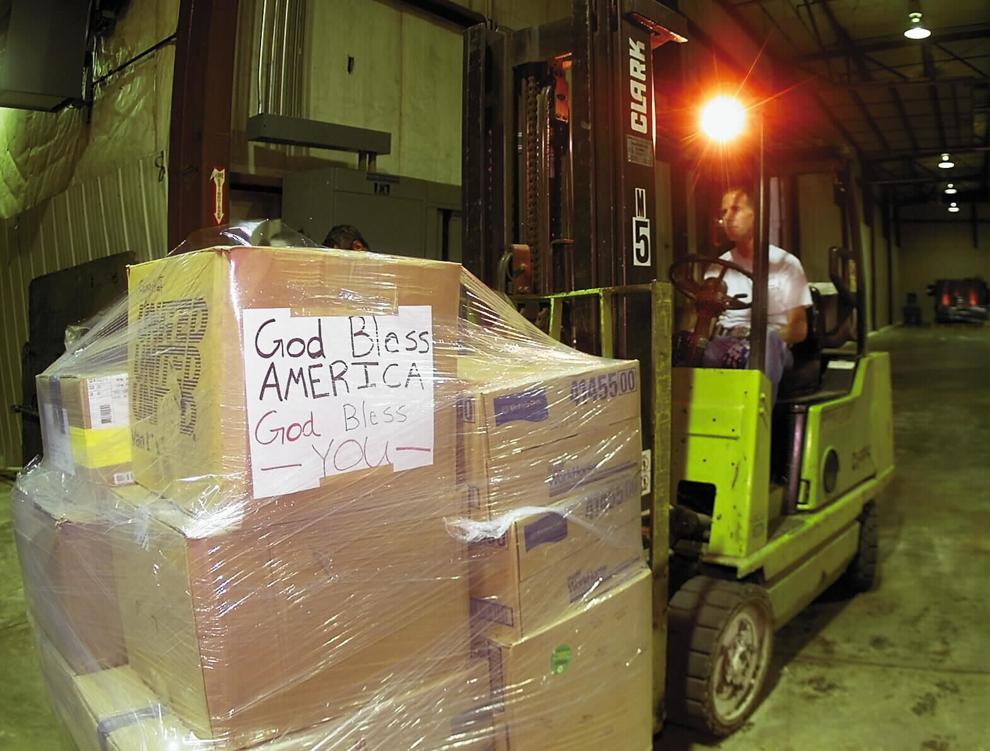 terrorism reaction... 09/16/01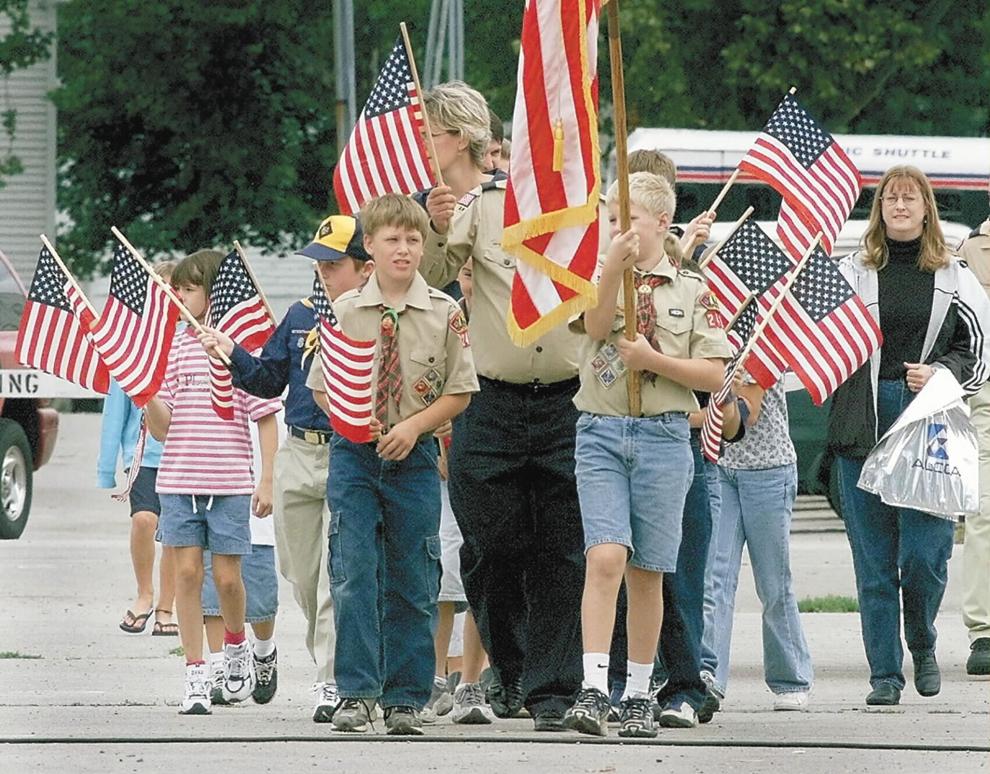 New York City donations... 09/16/01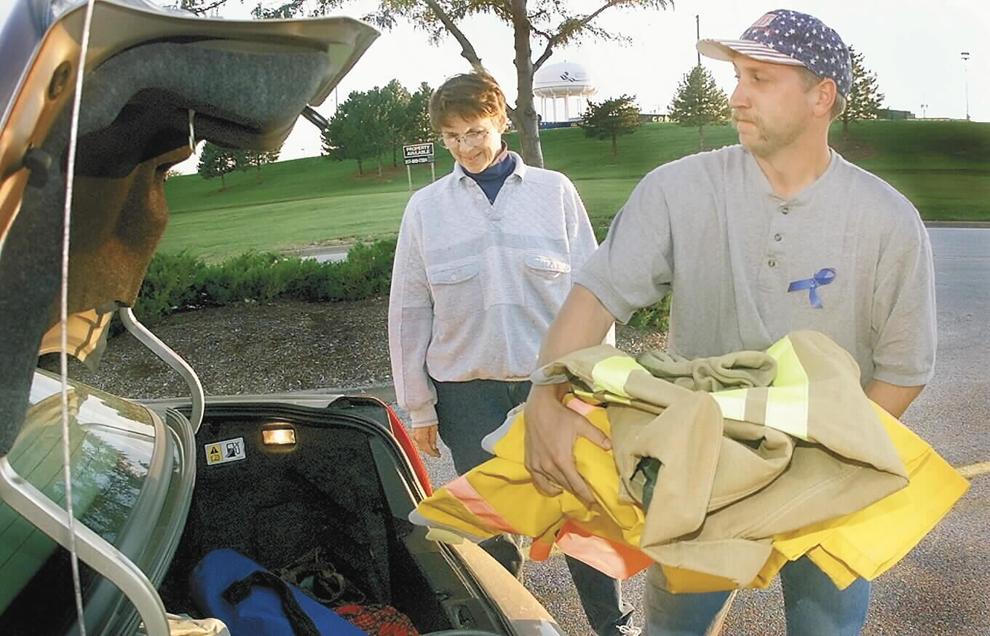 new york city donations... 09/16/01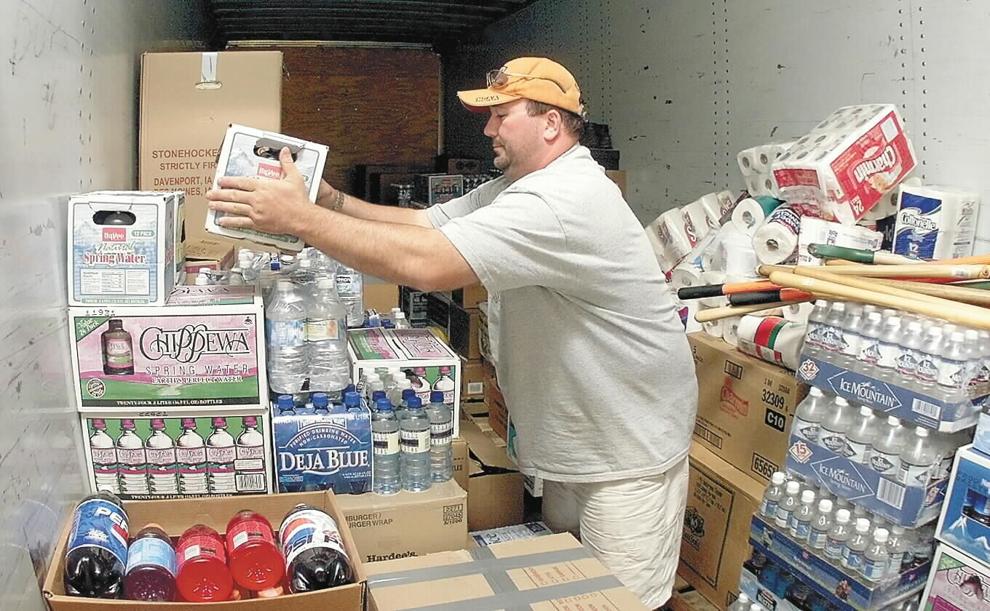 world trade attacks... 09/16/01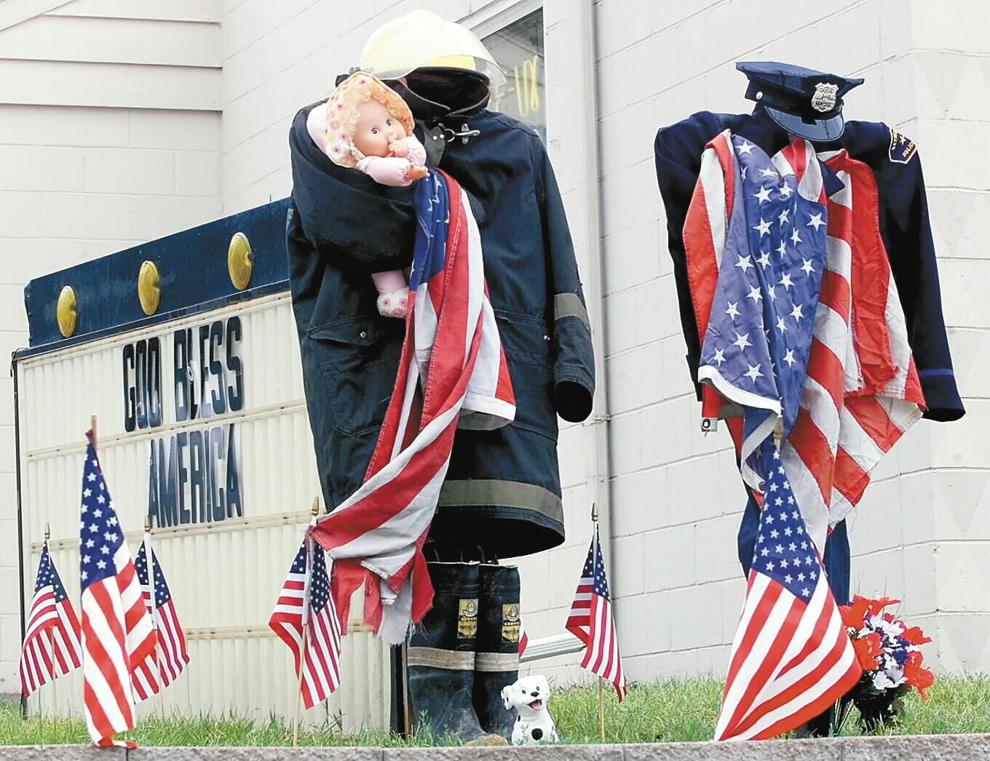 Reese... 09/15/01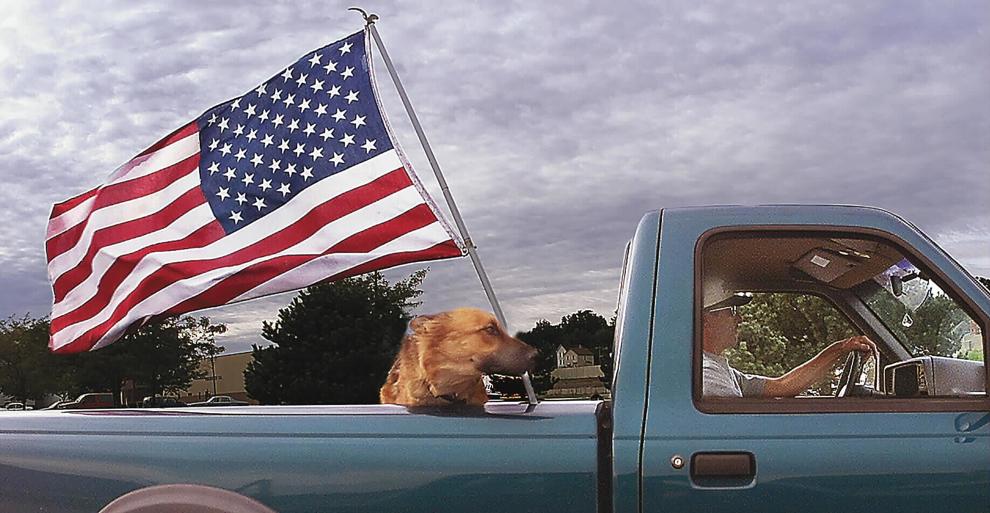 Follet Duran... 09/14/01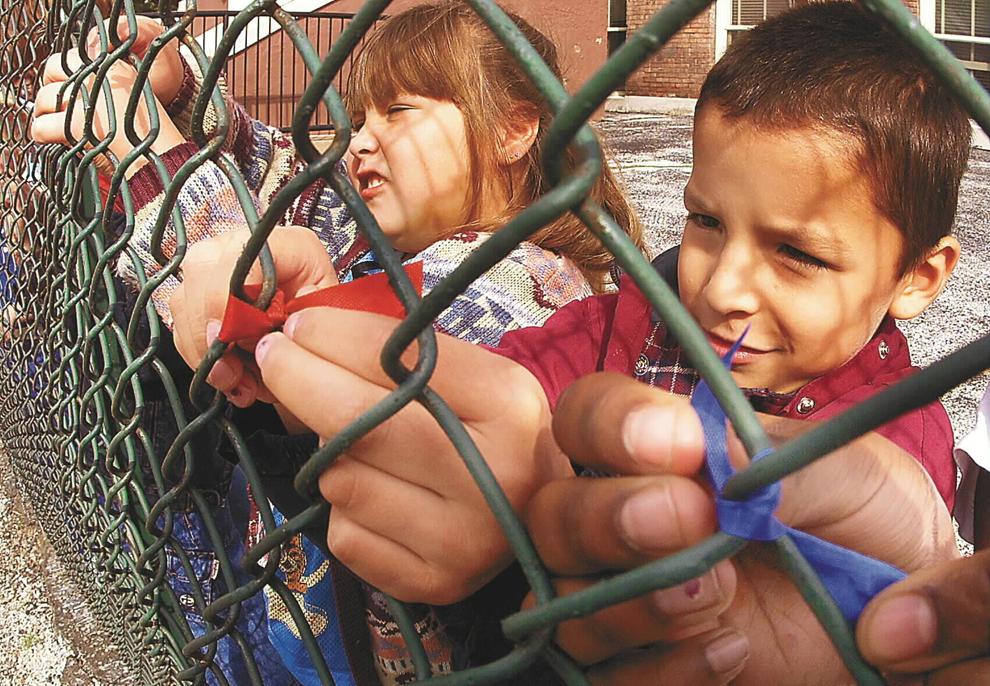 prayer... 09/14/01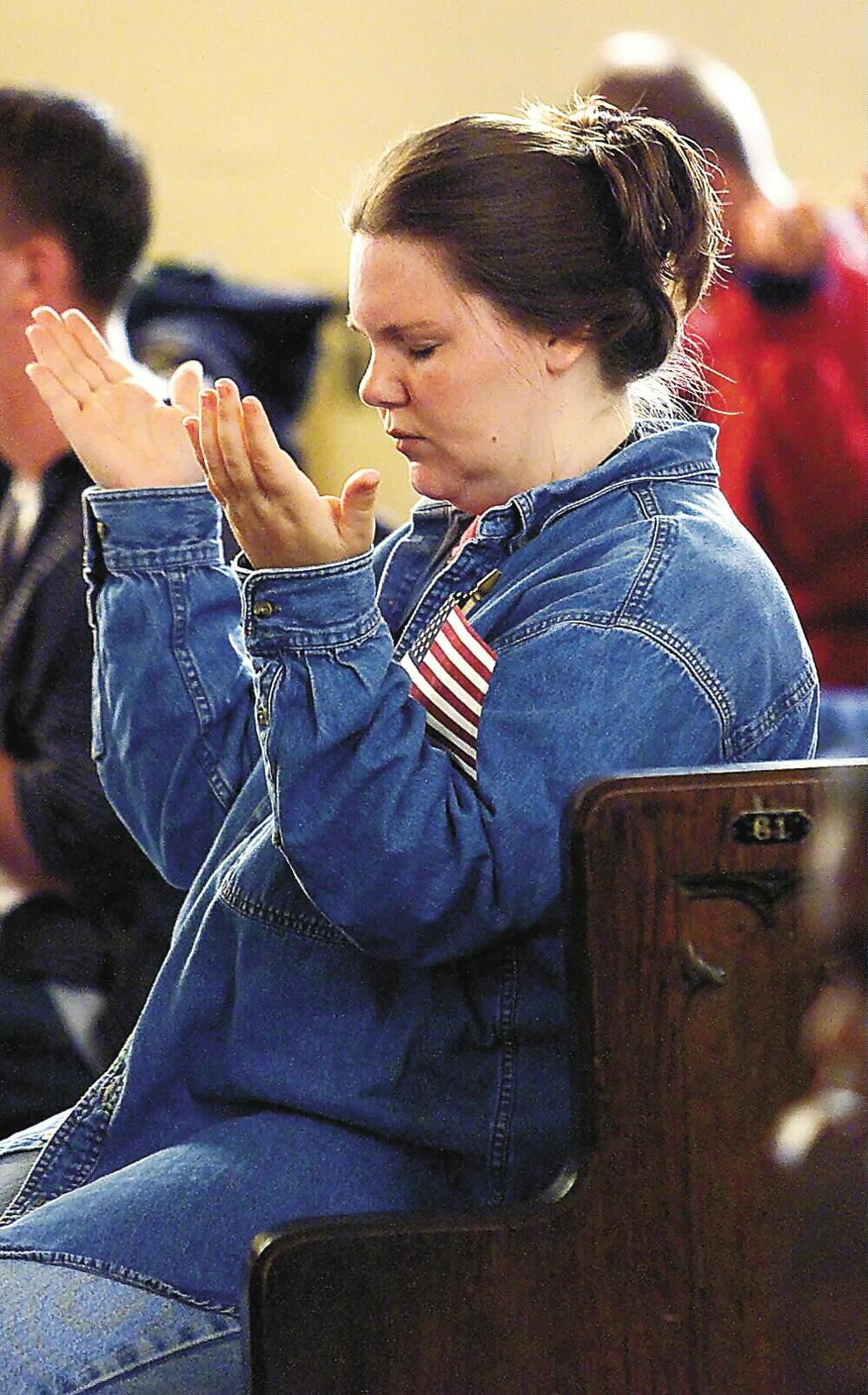 bettendorf football... 09/13/01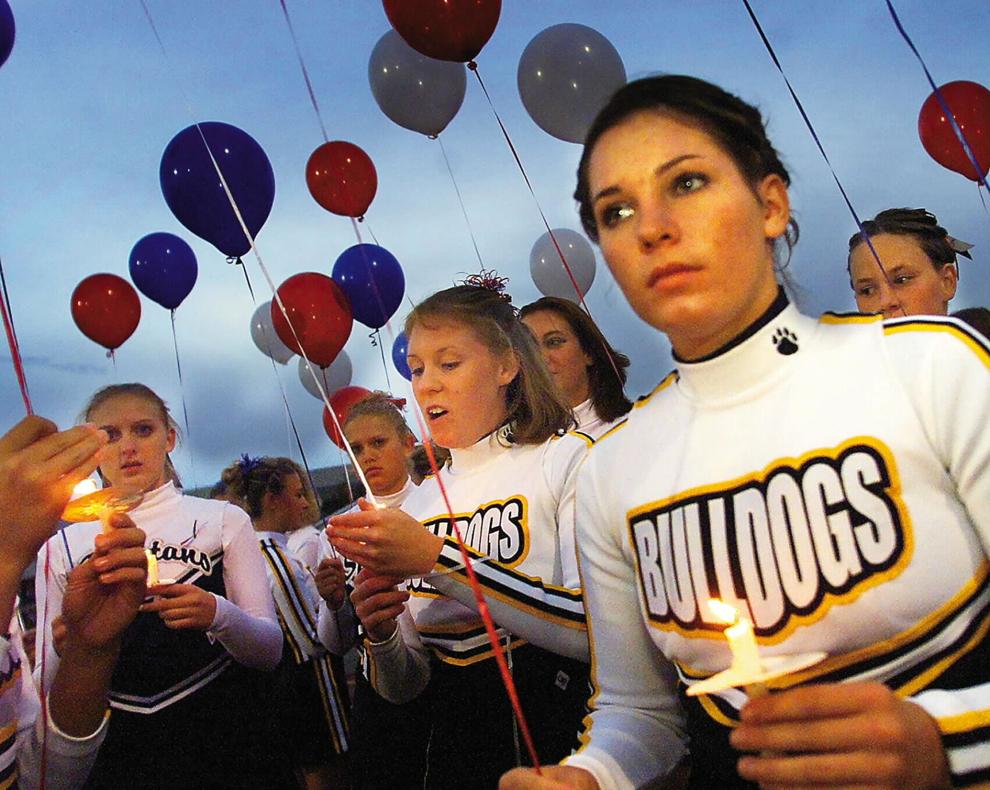 Airport... 09/12/01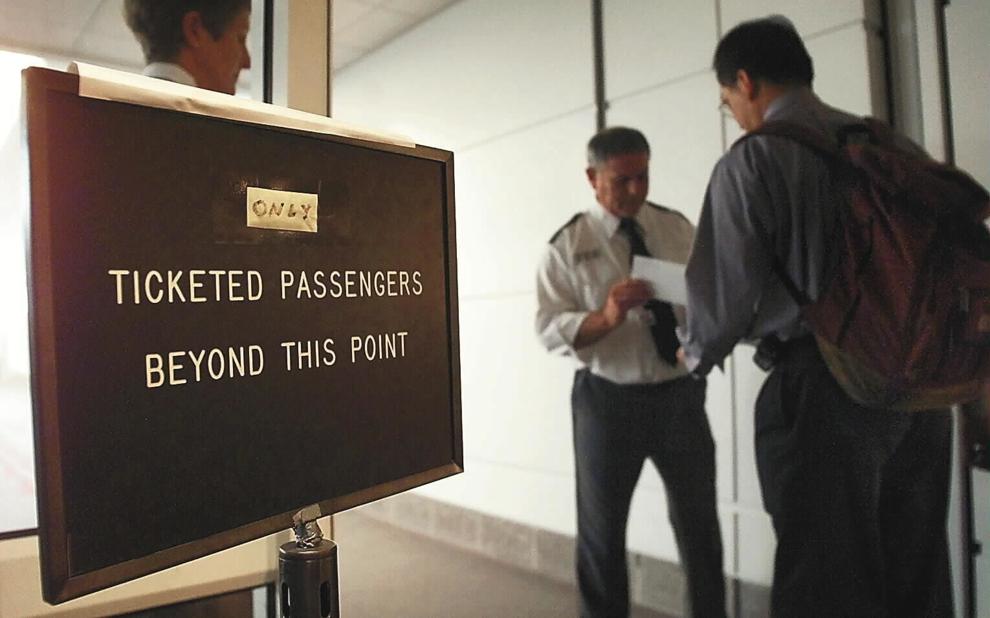 Flag frenzy... 09/12/01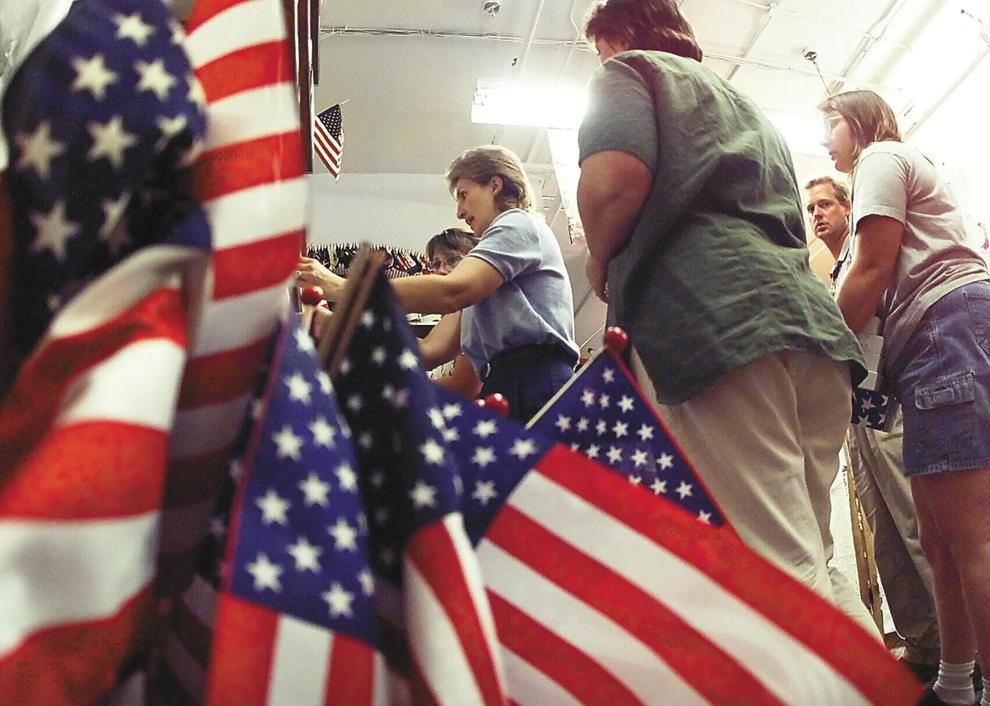 911extra.jpg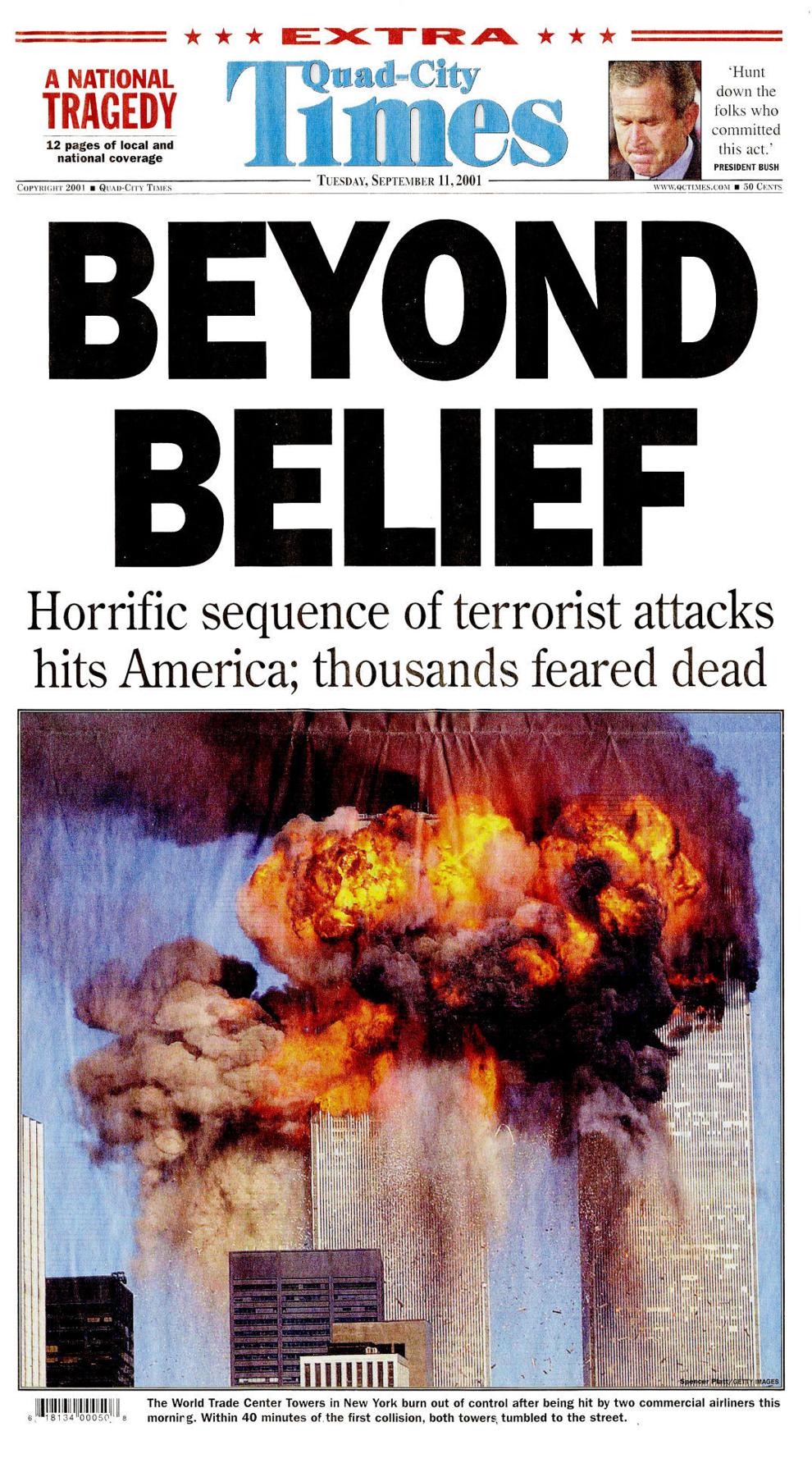 gas prices... 09/11/01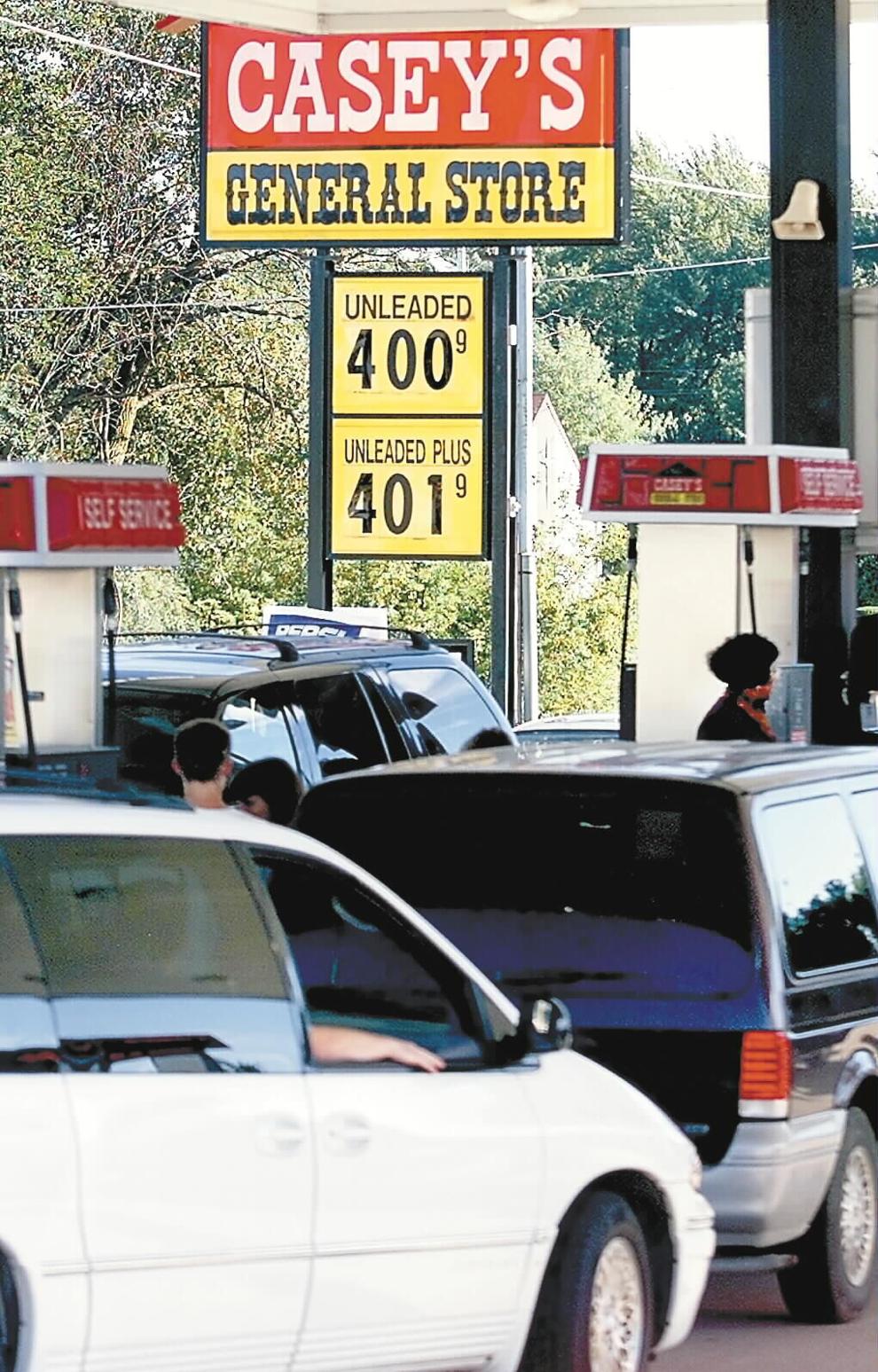 Quad City Airport... 09/11/01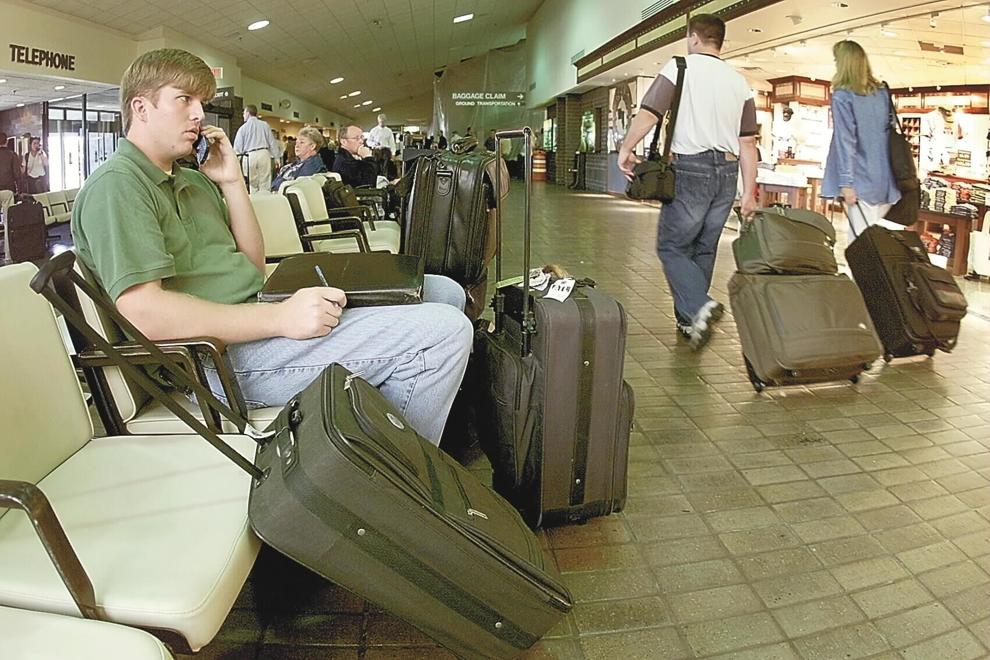 Flag Bearer... 09/11/01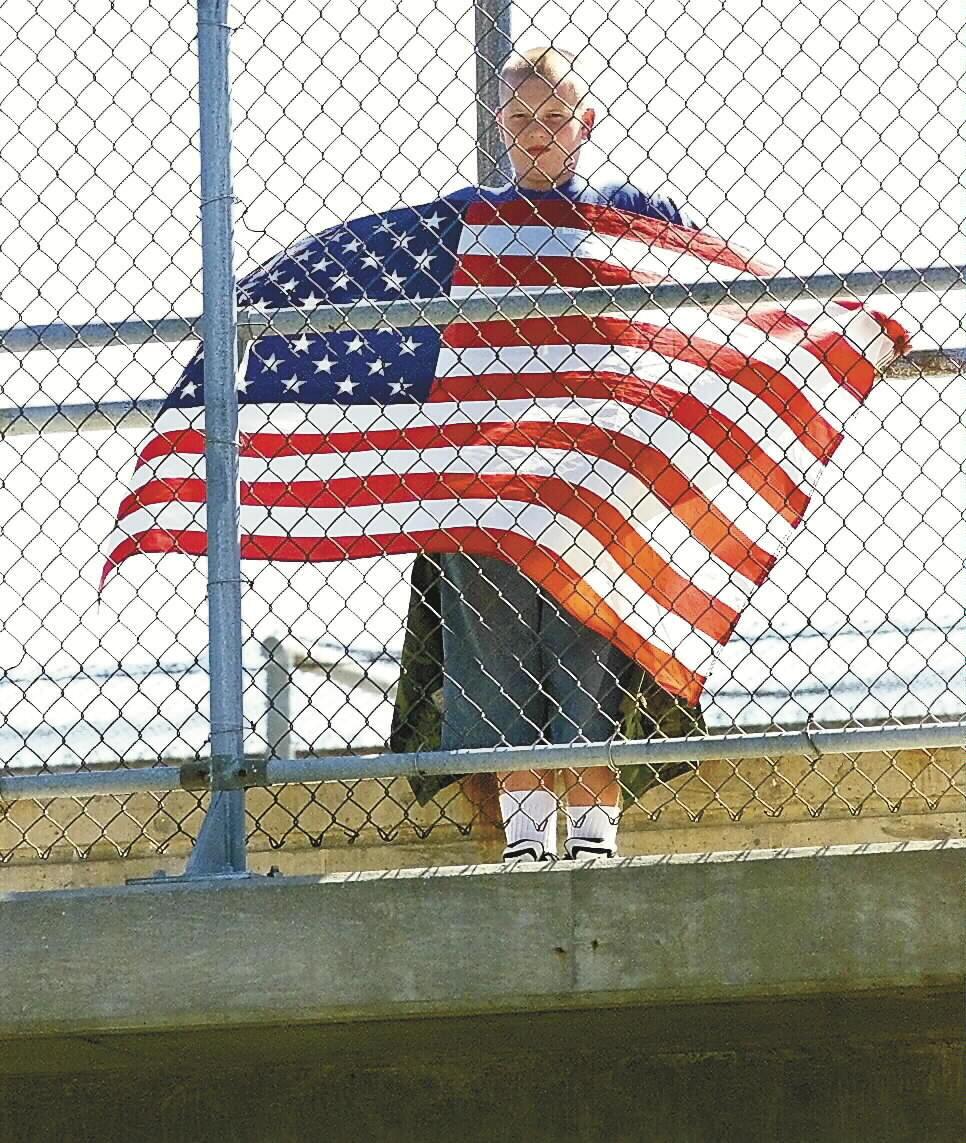 Quad City Airport... 09/11/01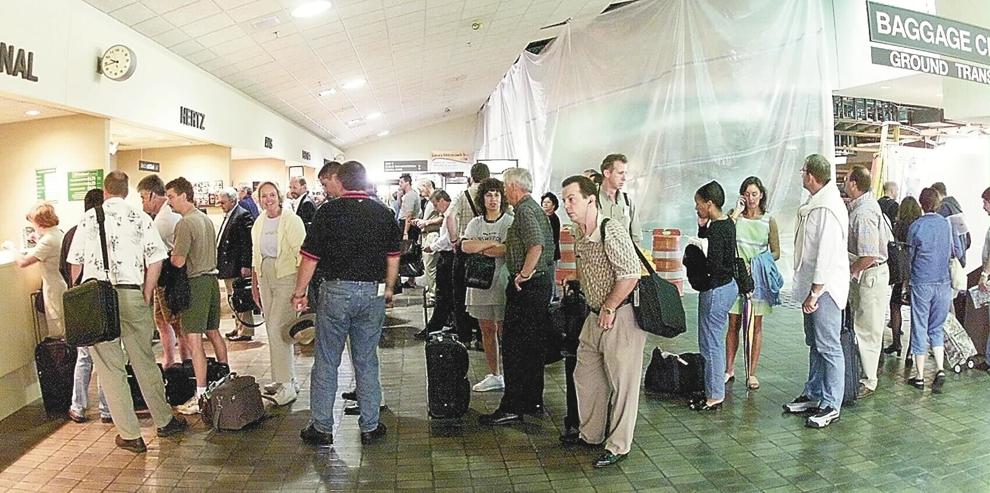 Muscatine High School students
USA sign placement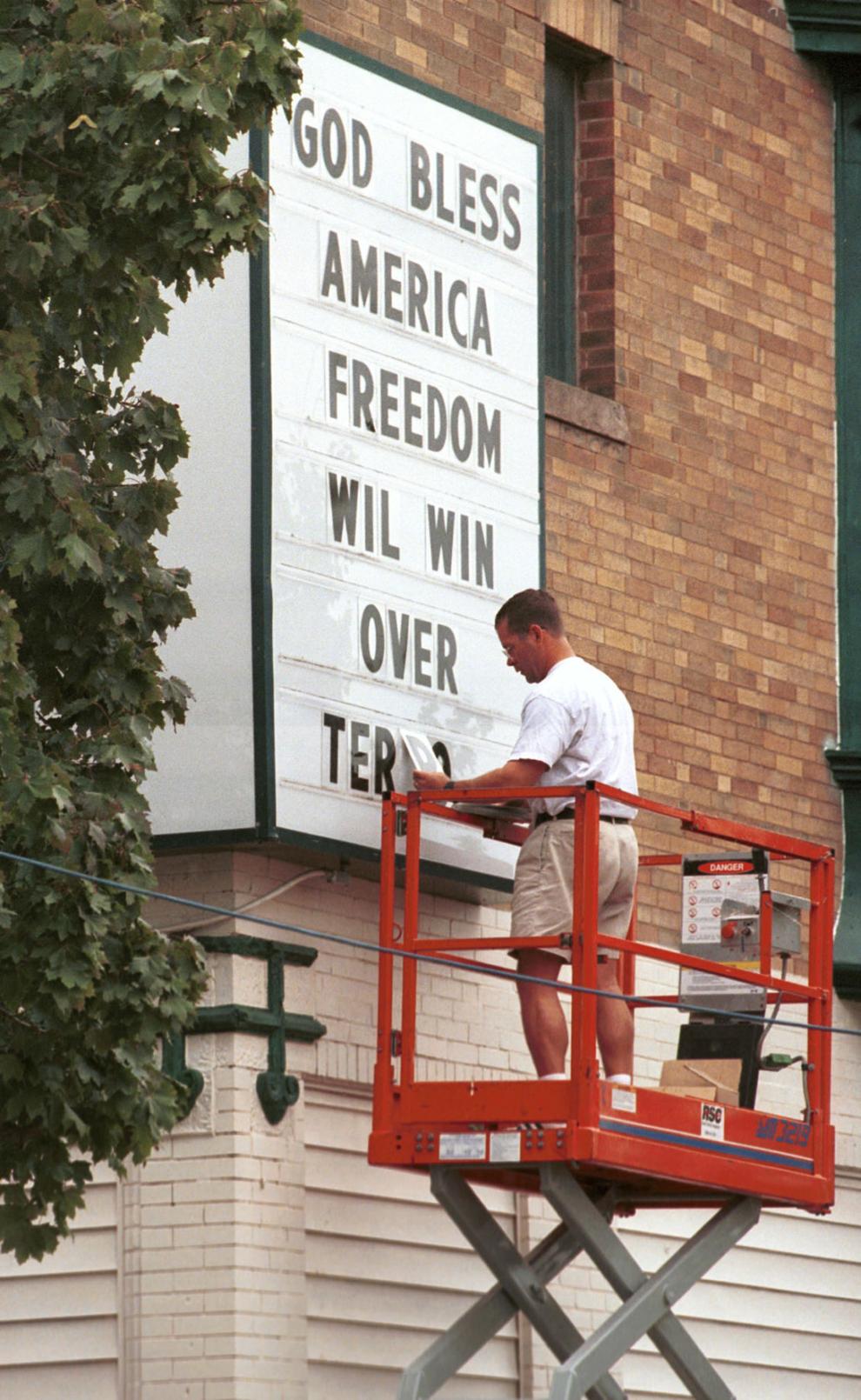 Moline day of prayer and remembrance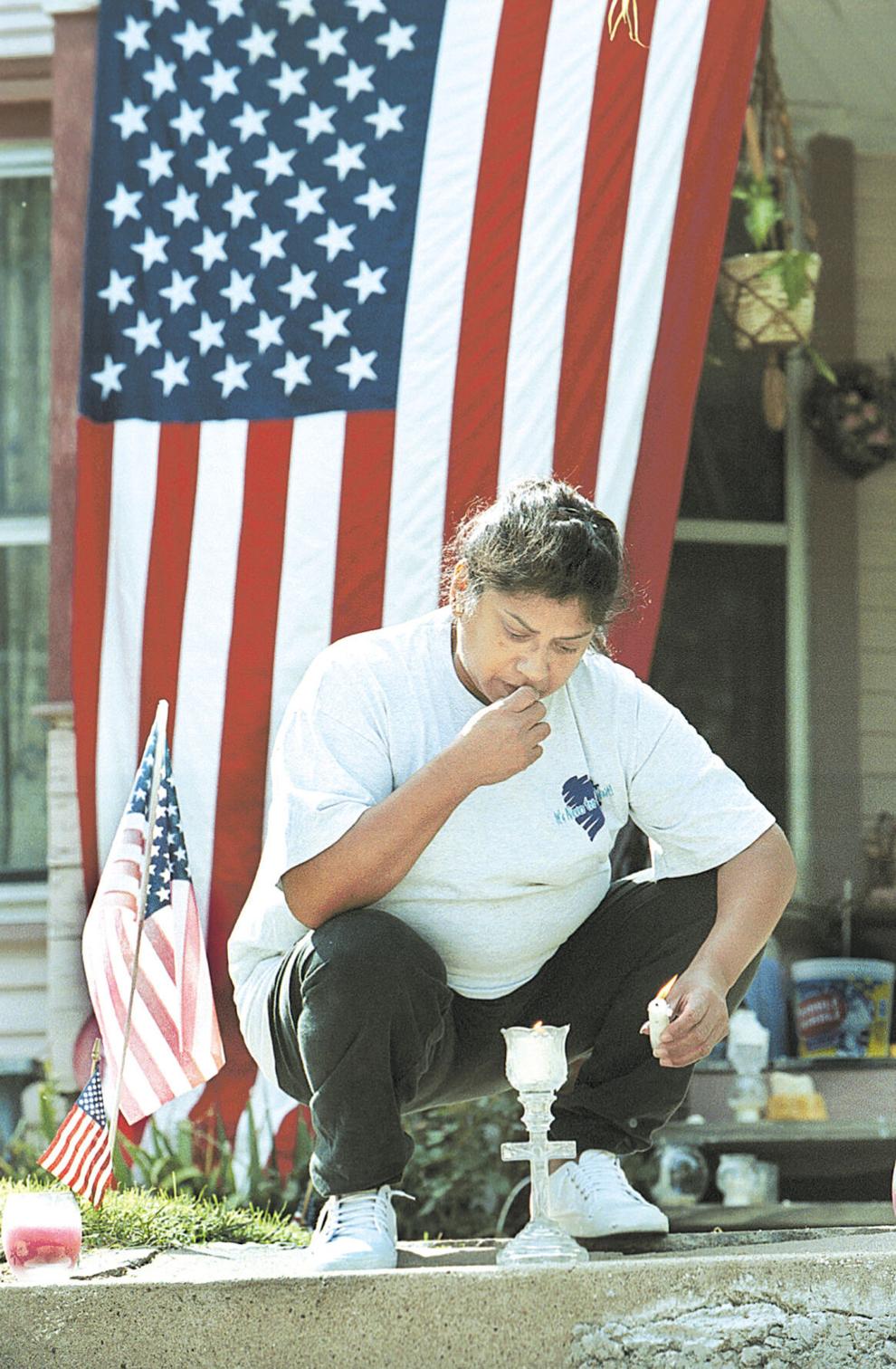 UT homecoming parade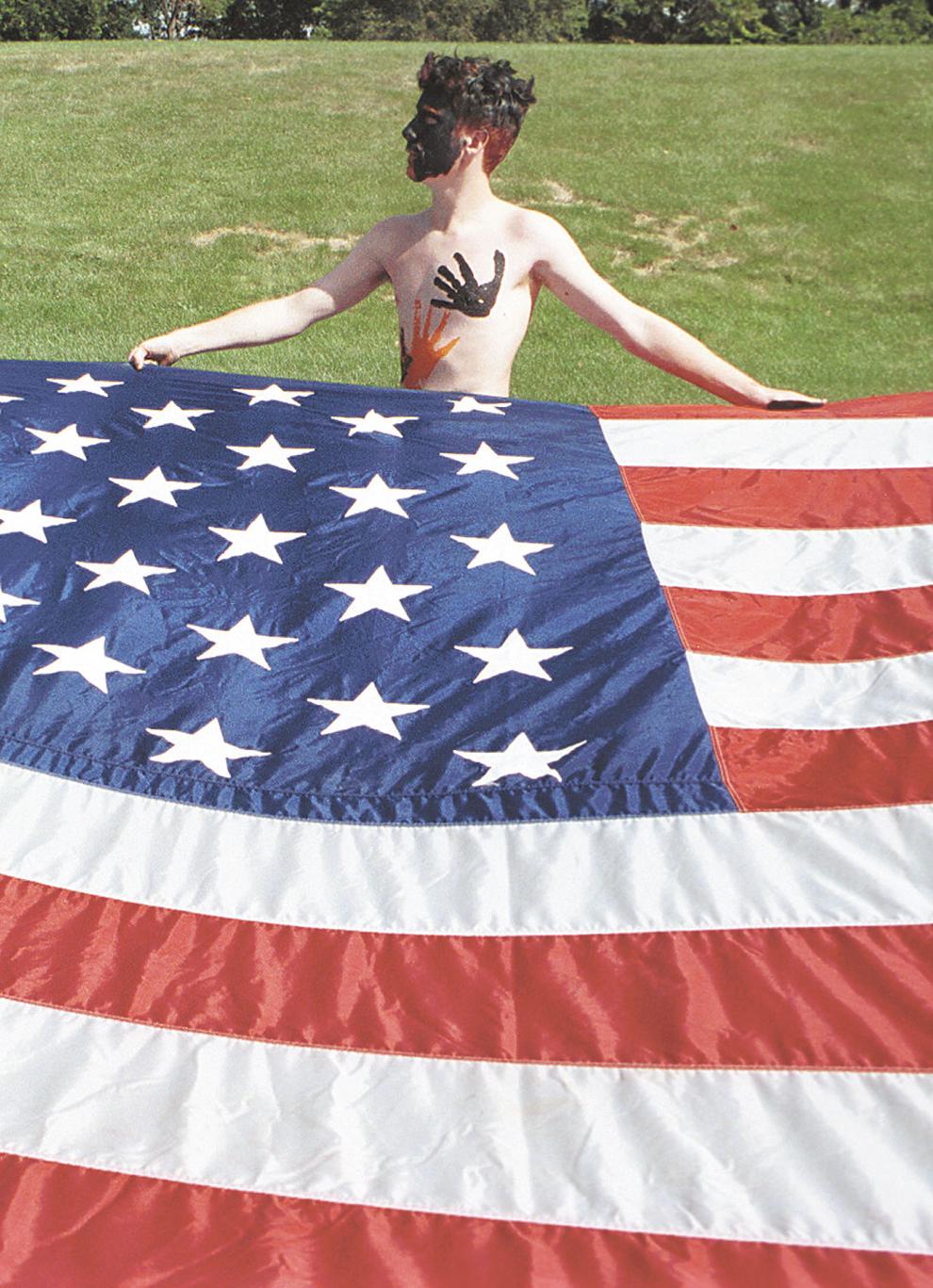 UT homecoming
Lighting luminarias
Moline Rock Island football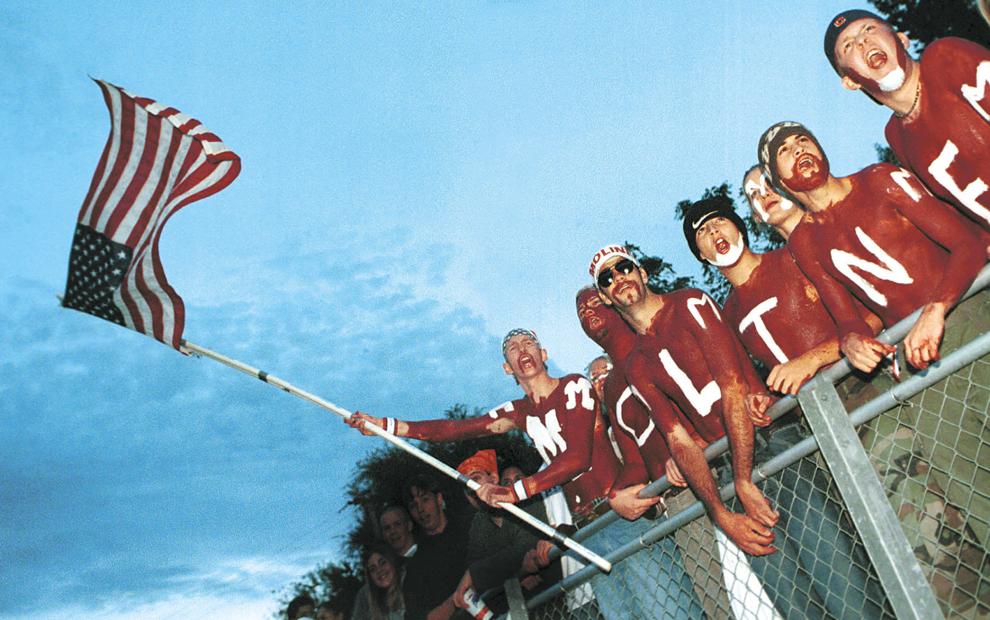 Carsp.jpg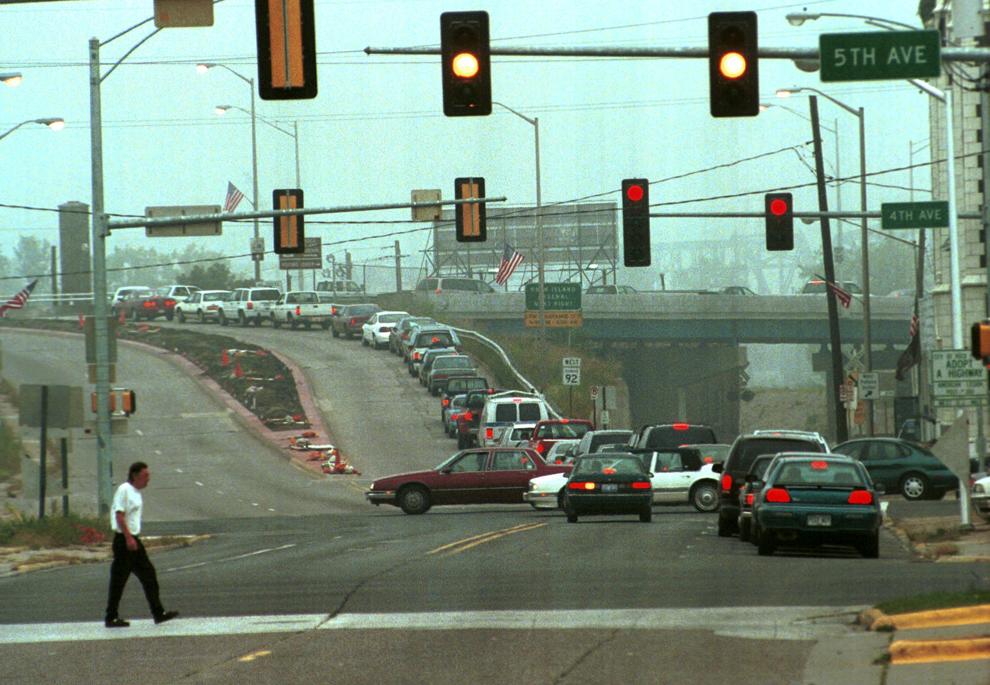 Check1p.jpg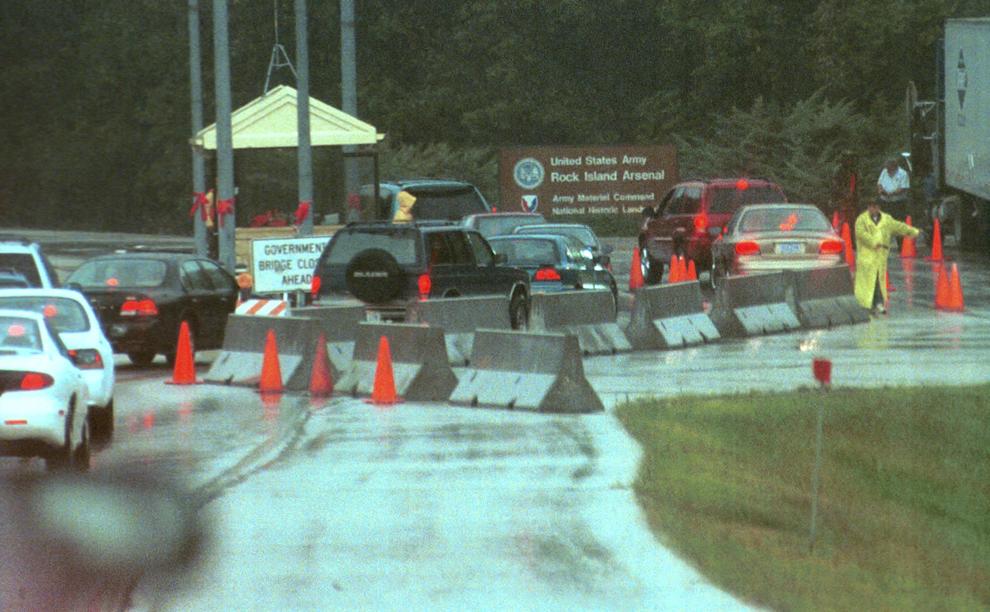 Traffic4.jpg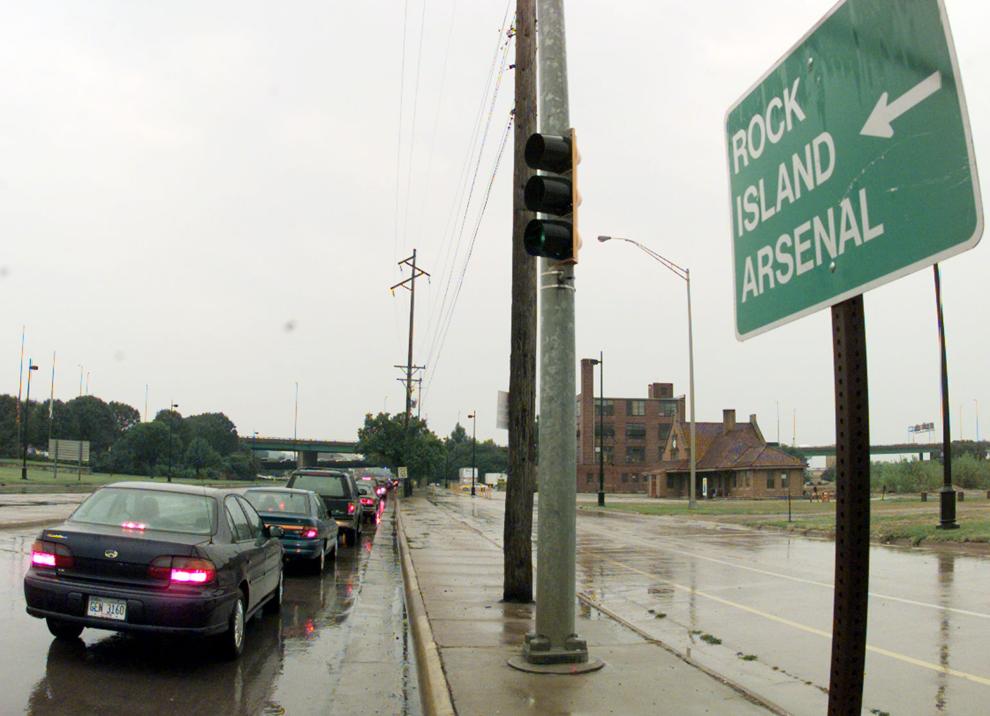 In remembrance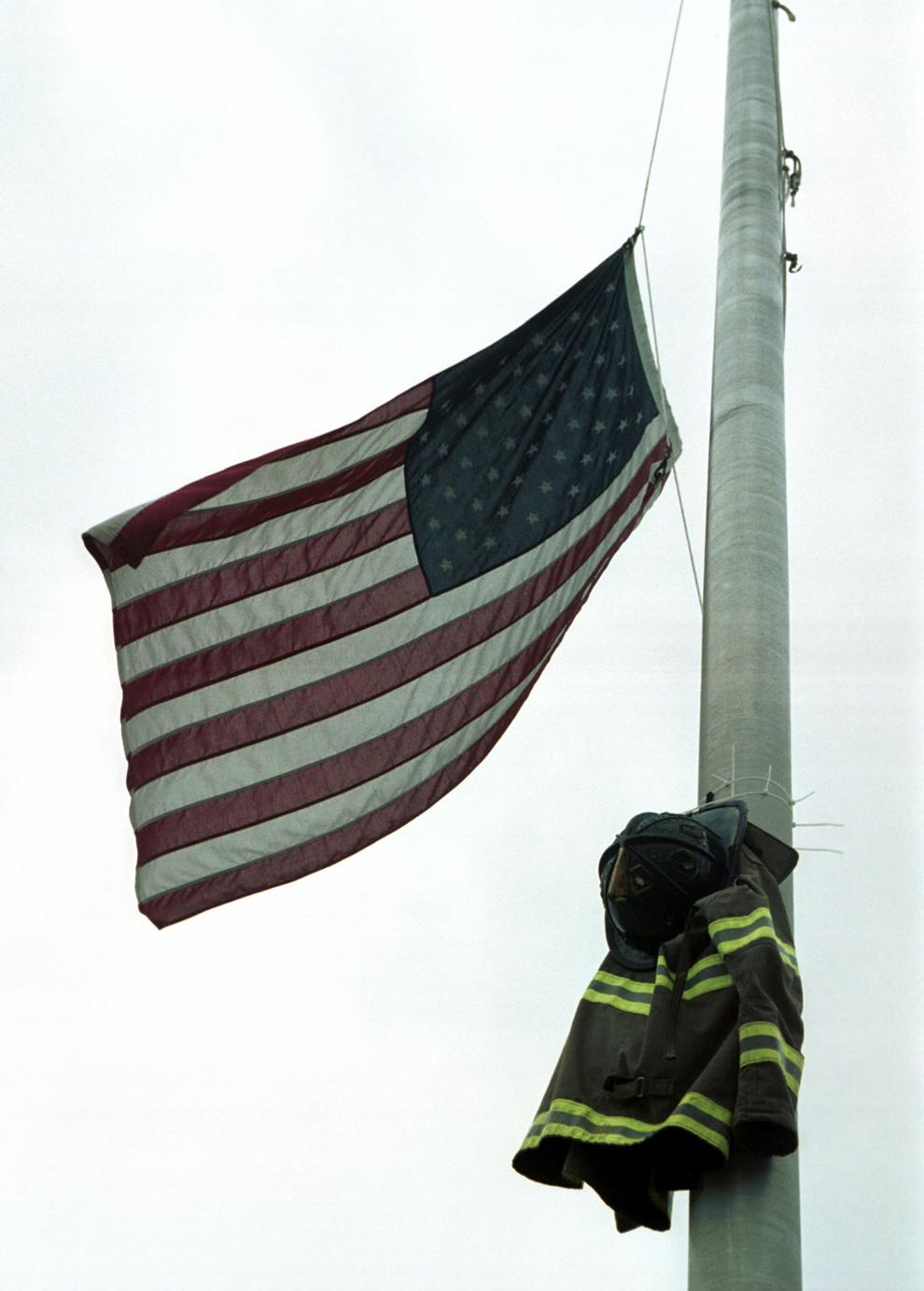 Artwork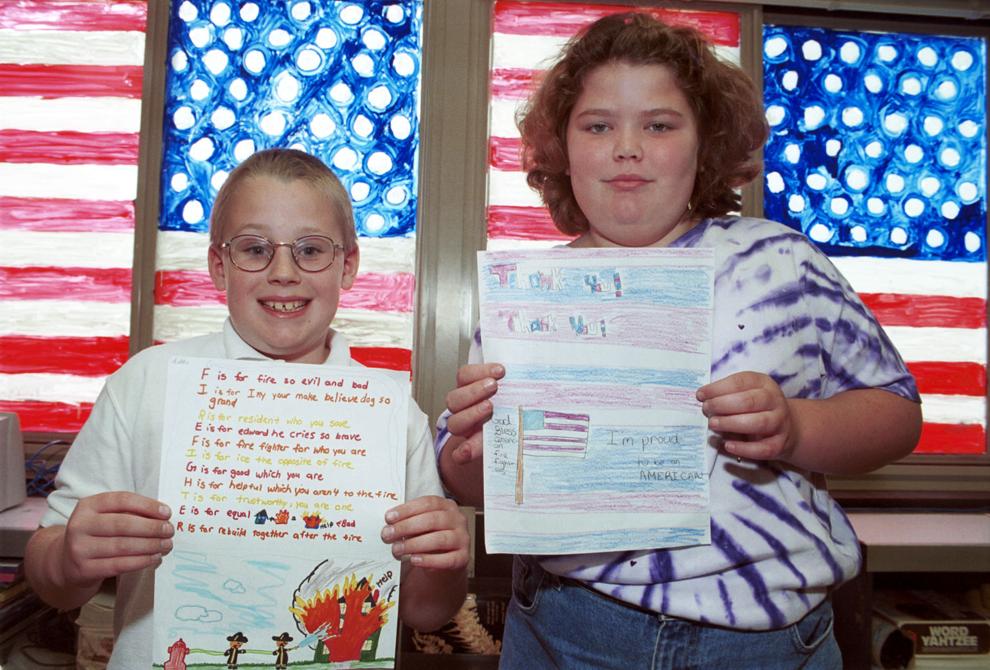 Orion firefighters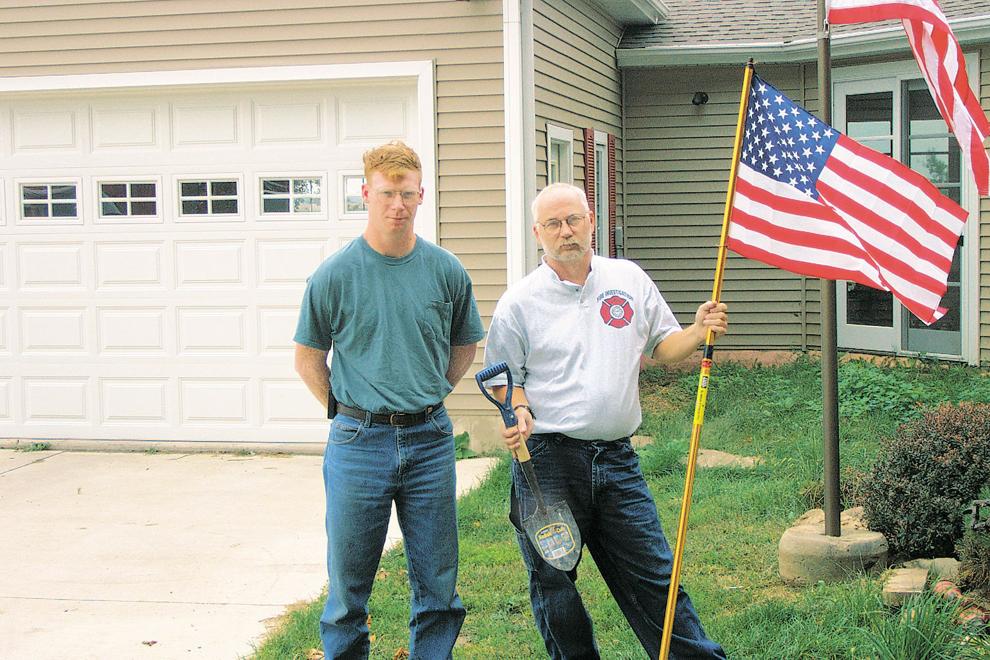 Boy scout with flag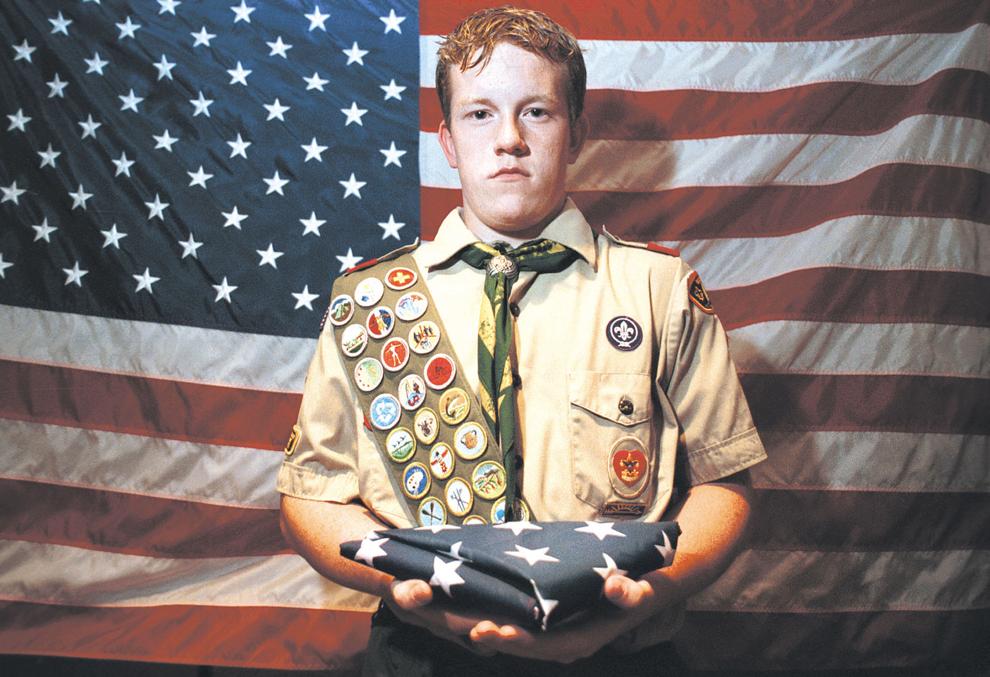 Poem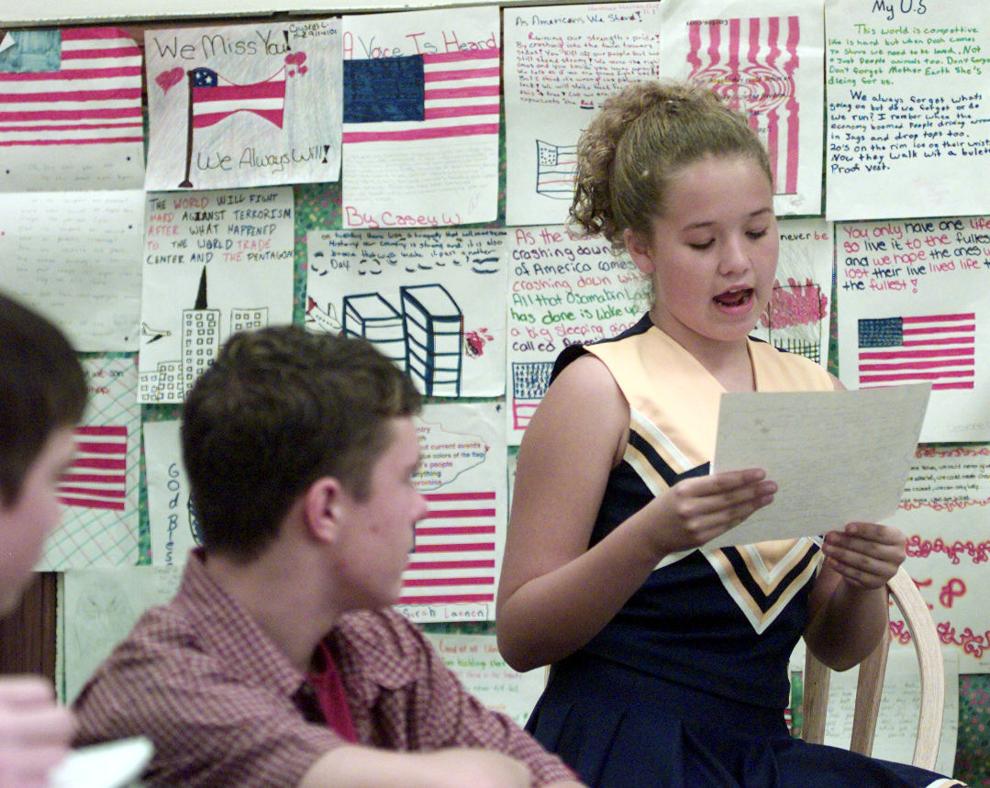 Moline football