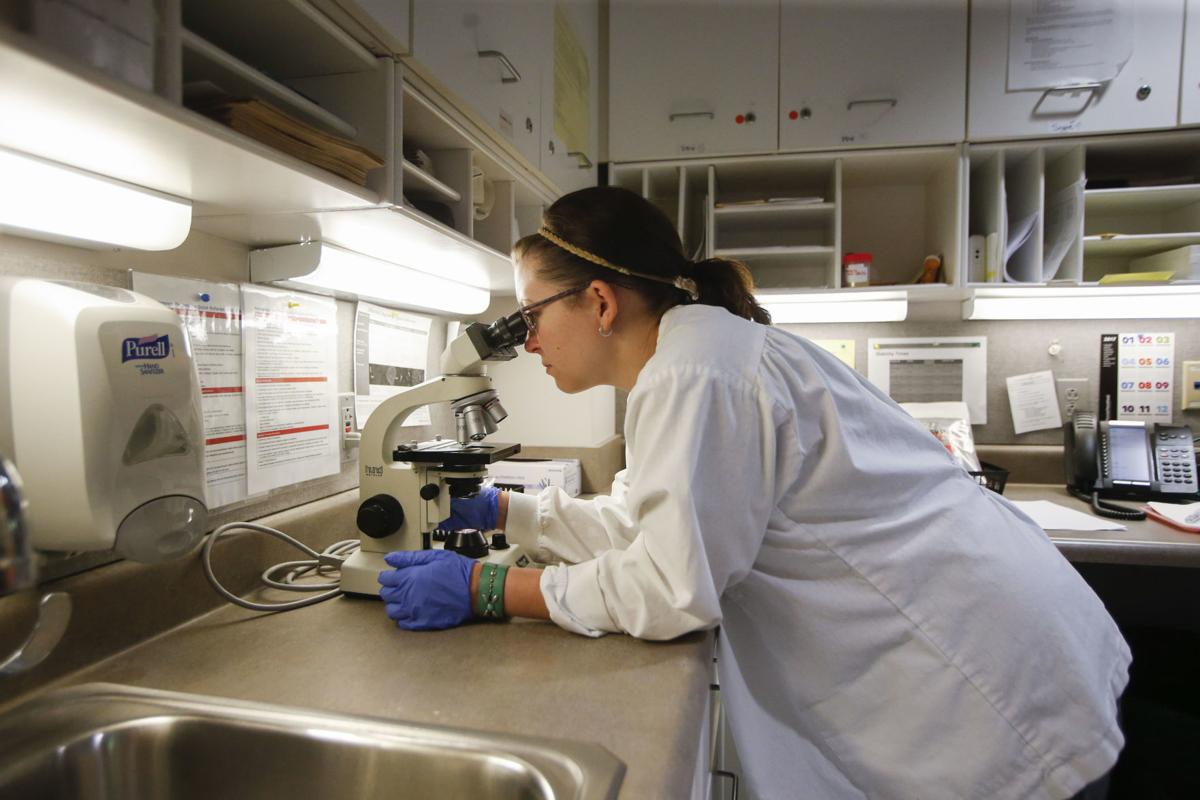 Planned Parenthood of the Heartland announced Wednesday that, after 18 years, its Bettendorf clinic will close Friday.
The clinic is one of four Planned Parenthood said in May that it would close as a result of the state's decision to cut off family planning funds for organizations that provide abortions.
Republicans in the state legislature approved the change during the last legislative session, and former Gov. Terry Branstad signed it into law.
Planned Parenthood already has closed the other three clinics, in Keokuk, Burlington and Sioux City. They shut their doors at the end of June. The Bettendorf clinic stopped providing family planning care at that time, but still offered abortion services pending the sale of its building.
Becca Lee, a spokeswoman, said Wednesday the building has been sold but she did not identify the buyer.
You have free articles remaining.
Planned Parenthood still has eight centers in Iowa, with Iowa City being the closest to the Quad-Cities. Proponents of the change to the state's family planning network say there are ample alternatives for women. But the organization's president rejected that claim Wednesday.
"It is absurd that politicians have forced women to travel hours out of their way in order to access basic health care. They attempted to feed Iowans this lie that there are plenty of other places to go for the same care — but women know the truth," Planned Parenthood of the Heartland President and CEO Suzanna de Baca said in a statement Wednesday.
Brenna Smith, a spokesperson for Gov. Kim Reynolds, responded Wednesday, saying: "The governor is proud to have worked with the Iowa Legislature to expand access to women's health care through a state-run family planning program that disallows abortion providers from receiving taxpayer dollars."
Republicans who gained control of the Statehouse after the 2016 election gave up Medicaid funding for its family planning network and instead substituted state funds, allowing it to prohibit funding from going to Planned Parenthood and other abortion providers. About a week after the budget that included the change was signed, Planned Parenthood said it would close the four clinics.
At the time, it said the move would affect 14,676 people who had received services there in the previous three years.
Planned Parenthood opened its Bettendorf clinic in 1999 after a lengthy political and legal battle with abortion opponents. The five-year fight stretched from city council chambers in Davenport and Bettendorf and ended up in federal court. There, a judge ruled the City of Bettendorf violated Planned Parenthood's constitutional rights by denying a site plan, clearing the way for the clinic to open.
Abortion opponents opened their own facility in 2002 across the street, called the Women's Choice Center.