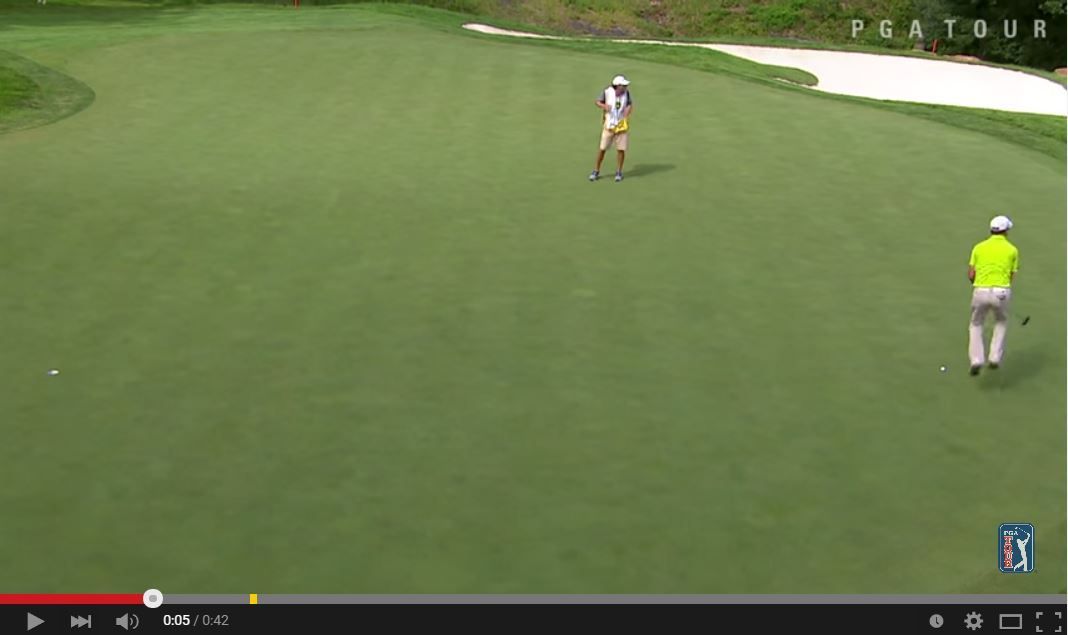 Police say they are investigating a loud boom heard during the John Deere Classic's final hours Sunday afternoon.
Investigators are following up on reports of a loud "boom" or "explosion," Silvis Police Chief Mark VanKlaveren said Monday.
VanKlaveren said those involved could face a disorderly conduct charge.
The noise was heard at 3:58 p.m. Police are talking to a man and a woman who were in a boat on the Rock River just off the 16th hole at TPC Deere Run in Silvis at the time, Rock Island Sheriff's Capt. Ron Erickson said.
A "puff of smoke" was seen around the boat and professional golfer Zach Johnson, who was on the 16th green, was heard yelling "Not cool" to the couple on the boat, Erickson said.
The deafening sound had caused Johnson to jump in the air in shock as he was preparing to putt for a birdie on the hole. After collecting himself, Johnson returned to his putt but missed.
"I don't know if it was a backfire from a boat or firecracker or what," he said after his round. "It sounded like a gunshot obviously."
Security at the event said the bang was from an M-80 firecracker fired off the boat, adding another rocket was fired off within five minutes.
Erickson said investigators also suspect the noise came from an M-80 firecracker blast. He added that he could almost make out the numbers on the boat from the live video coverage of the John Deere Classic.