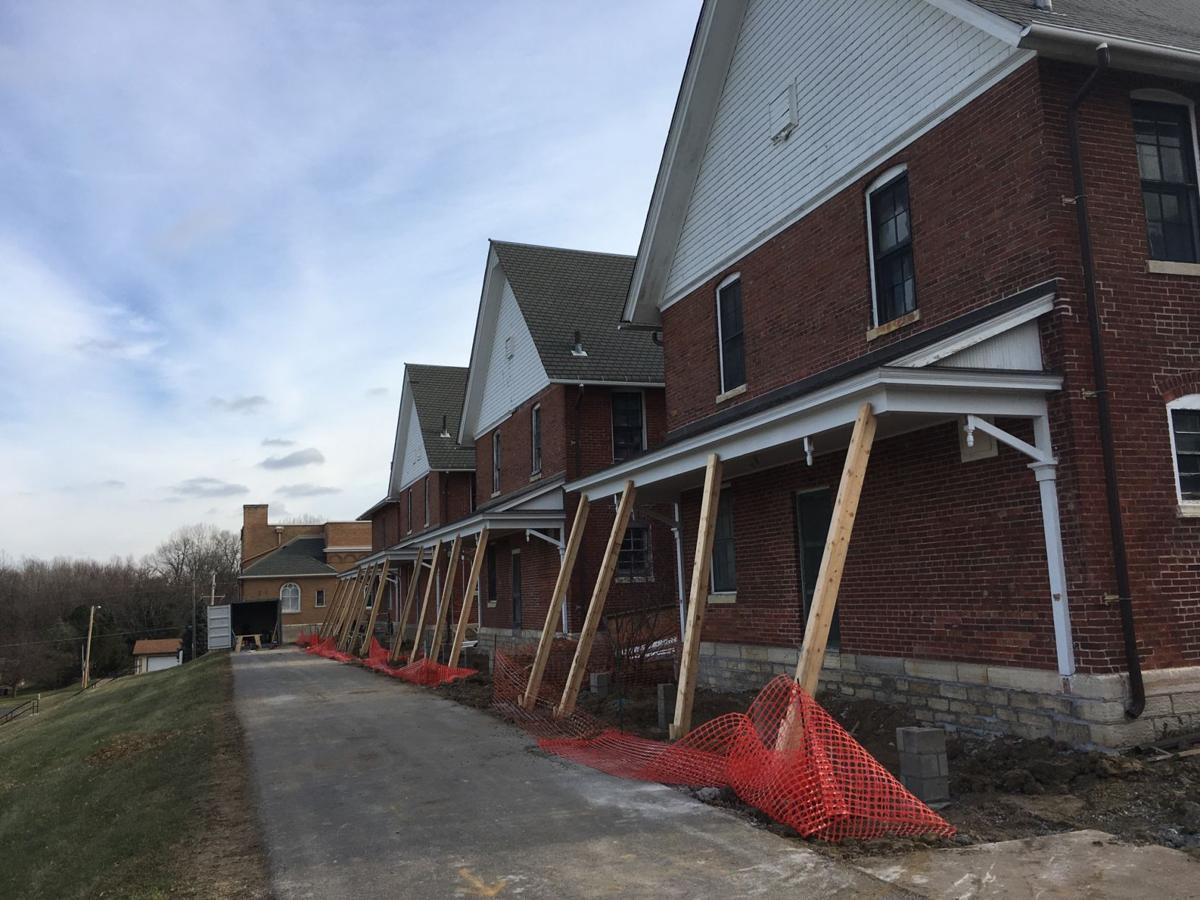 Work is underway to rebuild the porches of five historic buildings at Davenport's Annie Wittenmyer Center, 29th Street and Eastern Avenue.
The concrete foundations and wood railings/pillars had worn on the porches of four cottages on the north side of the property and on the south porch of the administration building, so they have been removed and will be rebuilt, said Clay Merritt, capital manager for the city.
The $187,997 project was awarded to Swanson Construction, of Bettendorf.
Meanwhile, wood supports are holding up the porch roofs. The roofs are fine, but need to be held in place until replacement work is finished, Merritt said.
Three of the cottages are used by the ever-expanding Junior Theater program and the other is rented by Sacred Church, he said.
The administration building is used by Family Resources Inc., a nonprofit agency, that rents most of the south portion of the campus.
The replacement materials will replicate the buildings' historic look, including stone work around the concrete foundations to match the buildings' original stone foundations, Merritt said.
The Annie Wittenmyer Center gets its name from a woman who led a drive to create an orphanage on the property for the children of Civil War soldiers. The center remained an orphanage until the mid-1970s. The city of Davenport acquired the campus and its 20-plus buildings in 1976.
Family Resources has operated programs for children since that time and now leases and occupies a majority of the buildings.
Although none of the buildings date to the Civil War era, many are from the late-1800s, and maintenance and renovation are ongoing.
Get local news delivered to your inbox!
Subscribe to our Daily Headlines newsletter.