DAVENPORT – Connor LaBorde has given his life to the Good News, the gospel of Jesus Christ.
But on a bitter cold night one week before Christmas, LaBorde had no choice but to deliver some bad news: On Jan. 1, Skate Church is closing indefinitely.
Skate Church is like few other places on earth. It's a three-story indoor skate park where young people sit atop half-pipes to study the Bible. Some need guidance they're not receiving at home or in school; others just want a warm place to skate. 
But the ministry's insurance is being dropped, and the space will have to shut down until new insurance is found.
"Our hope is that we can open back up as soon as possible," said LaBorde, associate director of The Center. "Maybe we'll be open in January. Maybe February. Maybe six months. Maybe a year."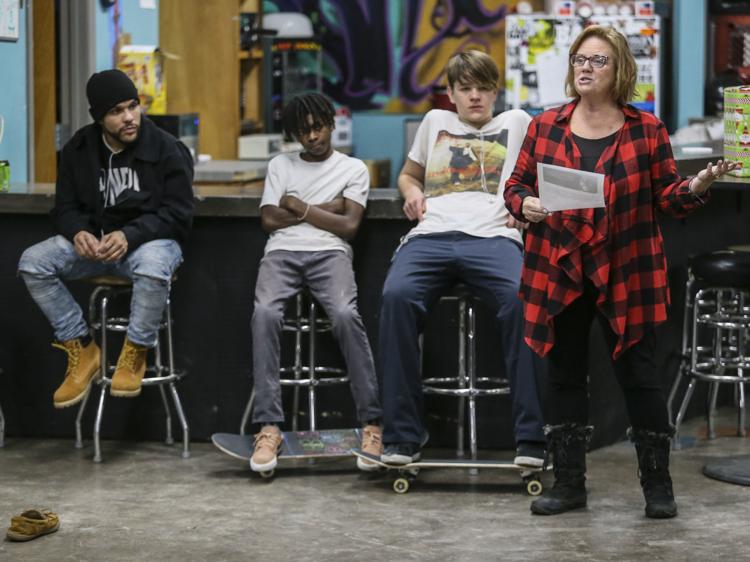 The young men sitting before LaBorde are shocked. Skate Church is a special space, beloved by its patrons. 
On a wall behind LaBorde is a whiteboard where he's written out Psalm 32. "You are my hiding place," reads one verse, "you will protect me from trouble and surround me with songs of deliverance."
For more than a decade Skate Church has been that hiding place for thousands of youngsters in the Quad-Cities and beyond.
Now, with Skate Church's fate unknown, the community is coming together to pray for its survival.
For his part, LaBorde is optimistic. He's got faith.
"We're hopeful," LaBorde said. "If the Lord wants us to be open, we'll be open."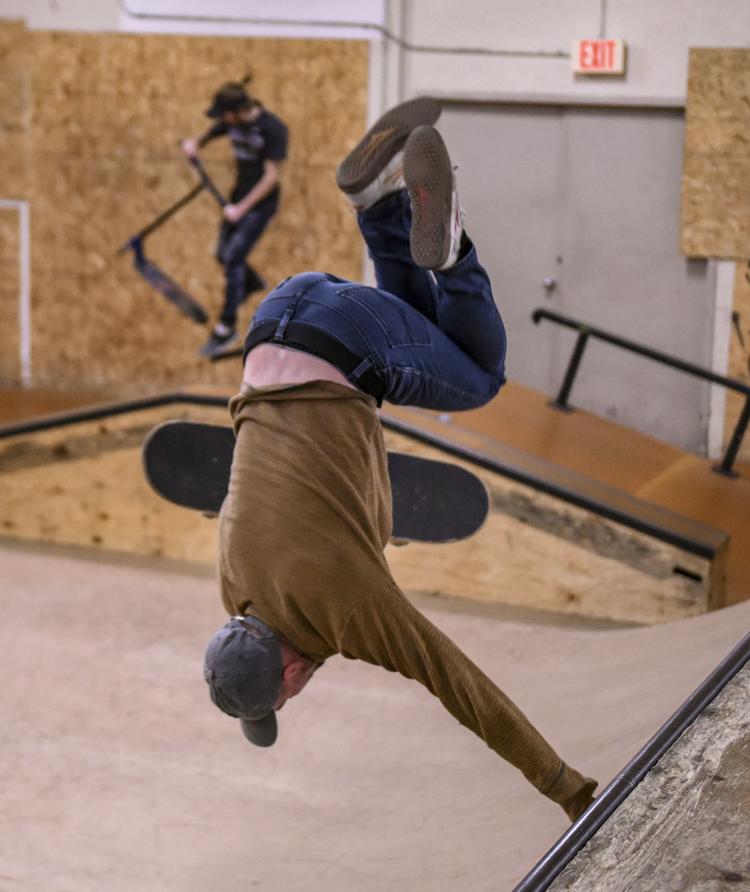 Faith and camaraderie 
Skate Church opened more than a decade ago in the old Wayne Montgomery furniture store (Brady and 14th streets). It's part of The Center, a Davenport nonprofit and community center in the Hilltop Campus Village.
Skate Church's sprawling space is full of ramps, half-pipes, rails and bowls — coveted assets in the local skate scene. Skaters say there's nothing else like it within 70 miles of the Quad-Cities.
Its uniqueness makes Skate Church something of a beacon in the small but intimate regional skating scene. It also means the insurance disruption is a major snag.
"It's winter, so people only skate when we're open," LaBorde said.
Like church itself, Skate Church is about community. It's open five days a week — Wednesday through Saturday evenings, and Sunday afternoon — and has become an after-school mainstay for dozens of young adults across the region.
Some 50 skaters, bikers and scooter riders roll through every week. LaBorde said 726 individuals have come the its doors over about the last 18 months. Admission is $2 on Wednesdays and $4 other days. A signed waiver of liability is required.
Skate Church, like churches and skateparks, is an arms-open environment that welcomes a diverse contingent of people: Black, White, Latino and Asian; affluent and poor; pre-K through mid-life.
"Skate Church provides opportunity for young adults who don't always have another outlet to have a community," said Pennie Kellenberger, director of The Center and Skate Church founder. "They care about our community and our world."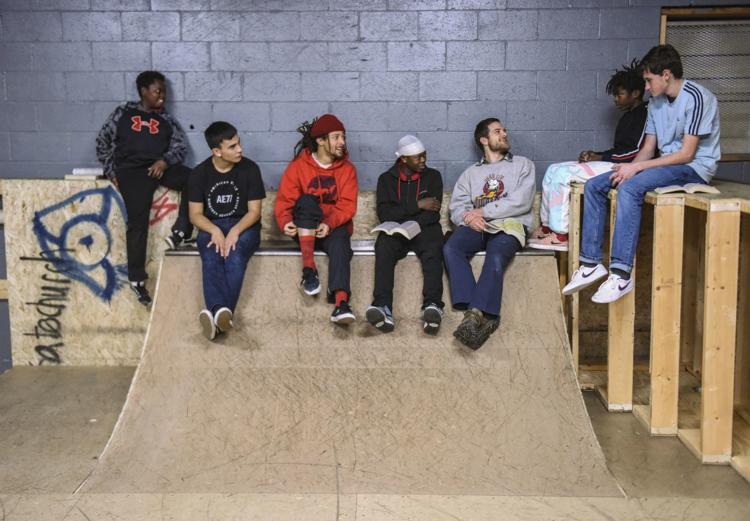 Religion on wheels
Skate Church is less a place to win converts than a community for skaters to grow in their faith together. Skaters aren't required to demonstrate faith or pass a religious test.
You have free articles remaining.
Kellenberger tries to build the youngsters into "men of substance." That doesn't mean they have to be God-fearing Christians — only that they show respect for the beliefs of others.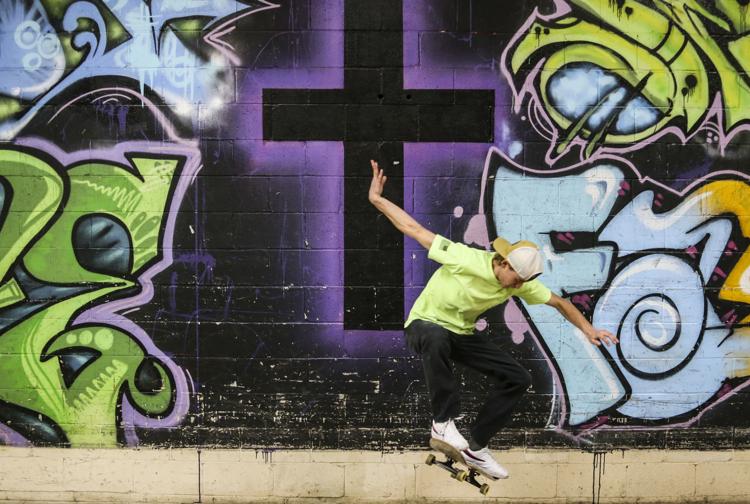 Some of the skaters are deeply pious, attending church regularly and refusing to curse. Others are more indifferent, putting up with the God-talk as the price of admission to the area's only indoor skate park.
"It's not a youth group — kids aren't here to learn about Jesus," said LaBorde, a seasoned skateboarder also regarded as the group's "skate pastor." He has no illusions about the fervor of many who come to Skate Church. "They're here to skate," he said.
Robert Clark is a veteran skateboarder who describes himself as "spiritual but not religious." He enjoys Skate Church because "they're not trying to force" religion, he said. "Here they try to help the community out. It's a positive environment."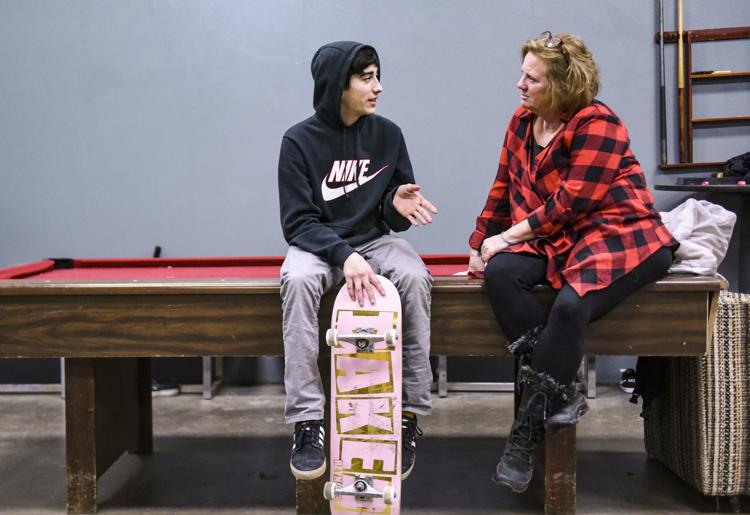 It's all about relationships
Kellenberger is the moral center of Skate Church. On any given night she's a counselor, consoler, administrator, referee, logistician, mediator, teacher and humorist.
The space is "super peaceful," a reflection of the values of the skating community, Kellenberger said. "Kids attracted to Skate Church are passionate about changing the world," she added.
Much of the enduring popularity of Skate Church can be credited to Kellenberger's respect for teenagers who want to have fun.
"People want to skate the whole time," said Dylan Nelson, a student at Davenport West. He described the Skate Church as "chill." "It's mostly skating," he added, "but with a message."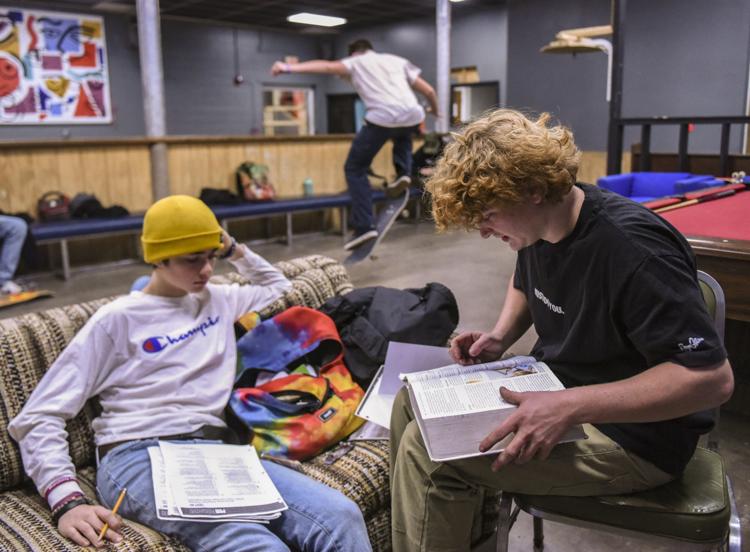 That message is most explicit on Wednesday evenings, when the skaters gather in the lobby for an informal sermon. In one recent session amid the Christian period of Advent, Kellenberger preached about finding peace through life's little hiccups. She even quoted Bob Marley to the 30 or so young men listening raptly.
If the message develops a skater's mind and soul, the skating itself trains their body. Skating is occasionally punishing. A slick board slide is successful one moment and bruise-inducing the next. (Helmets are required but "parentally enforced.")
"You're gonna get hurt skating," said Peter Lamp, a regular at Skate Church. "You might as well have fun with it."
Morals from scripture color the walls. "Don't let anyone look down on you because you are young," reads one example of graffiti art, citing 1 Timothy 4:12. "The Lord Works Righteousness and Justice for the Oppressed" says another.
LaBorde said his work for Christ goes hand-in-hand with his goal to "serve the skating scene."
"I really believe God loves these people," LaBorde said.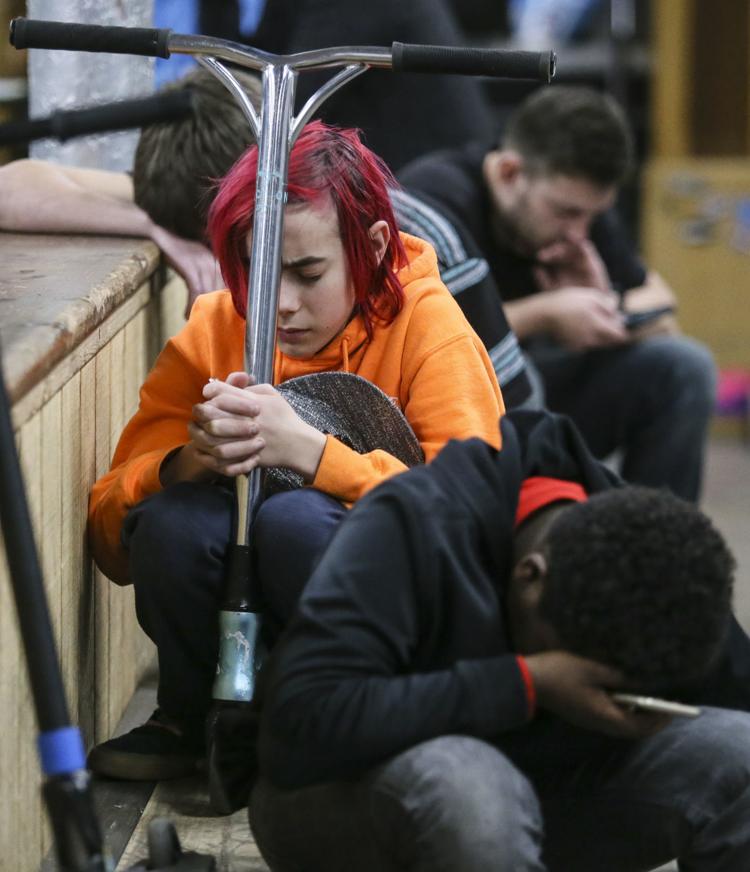 Elizabeth VanHoutan brings to Skate Church her 4-year-old son Ryan and his Spider-Man scooter. Skate Church is one of Ryan's favorite spots in the Quad-Cities, along with the Putnam and Bettendorf's Family Museum.
"They really value relationships," VanHoutan said. She would know: She met Ryan's father at Skate Church back when she was a teenager.
Stories like VanHoutan's show how the community has created deep, multi-generational relationships over the years — and what's at stake if Skate Church closes for good.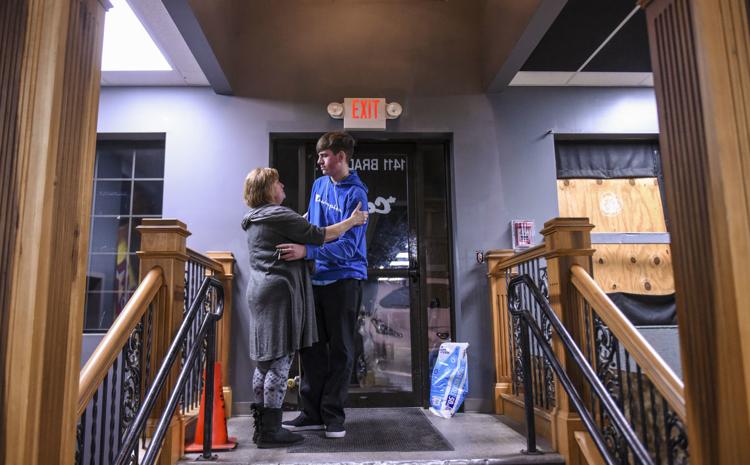 Kellenberger promised she has "no intention of stopping skate ministry. It'll just have to look different," she said. Leaders are brainstorming contingency plans in case insurance isn't resolved in the coming months.
"The Lord didn't bring us this far for it to end this way," Kellenberger said. "I'm faithful. I believe the Lord will come through."
010120-mda-nws-skatechurch-01.jpg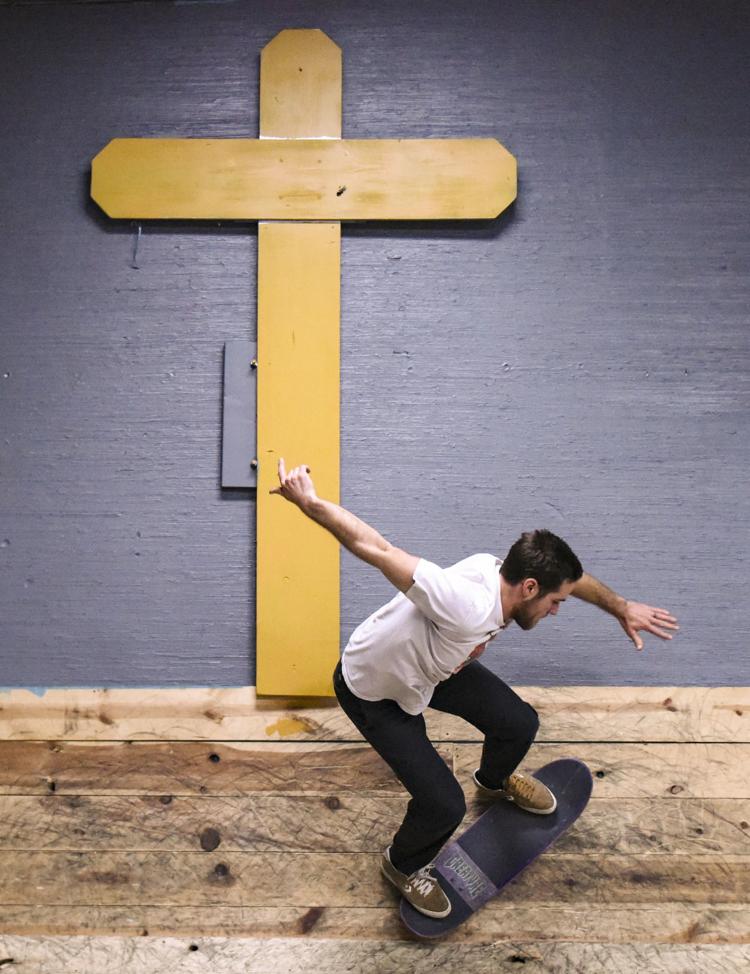 010120-mda-nws-skatechurch-02.jpg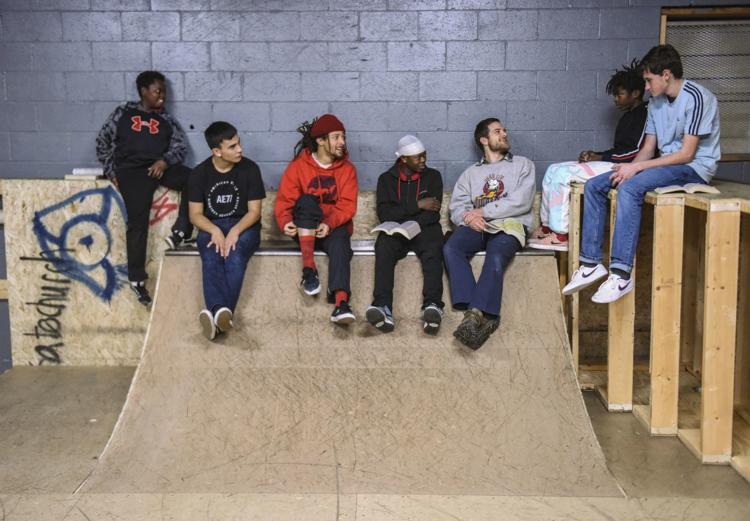 010120-mda-nws-skatechurch-03.jpg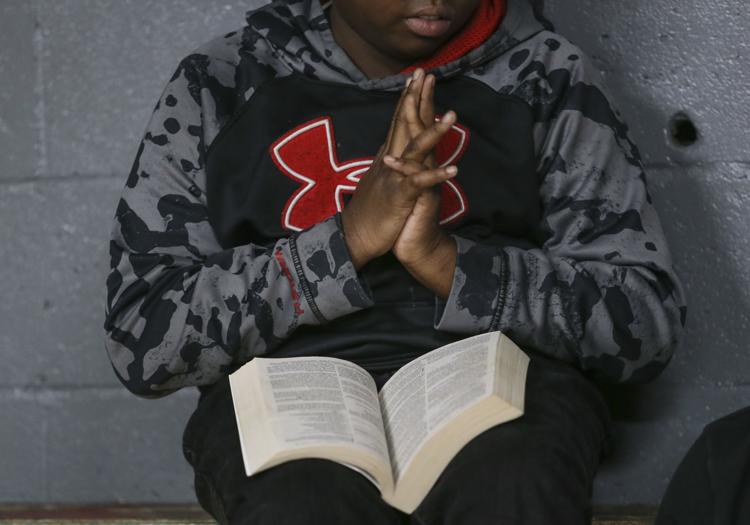 010120-mda-nws-skatechurch-04.jpg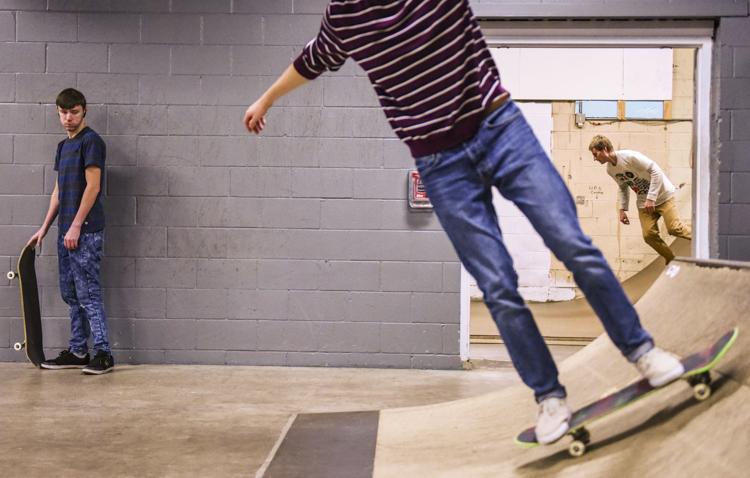 010120-mda-nws-skatechurch-07.jpg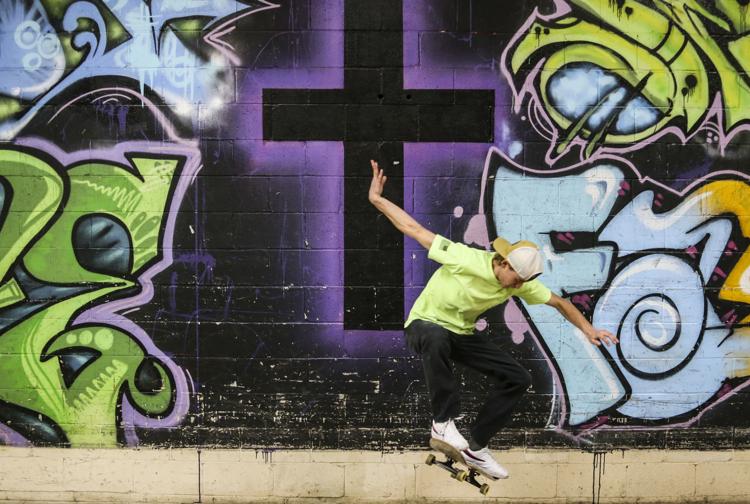 010120-mda-nws-skatechurch-08.jpg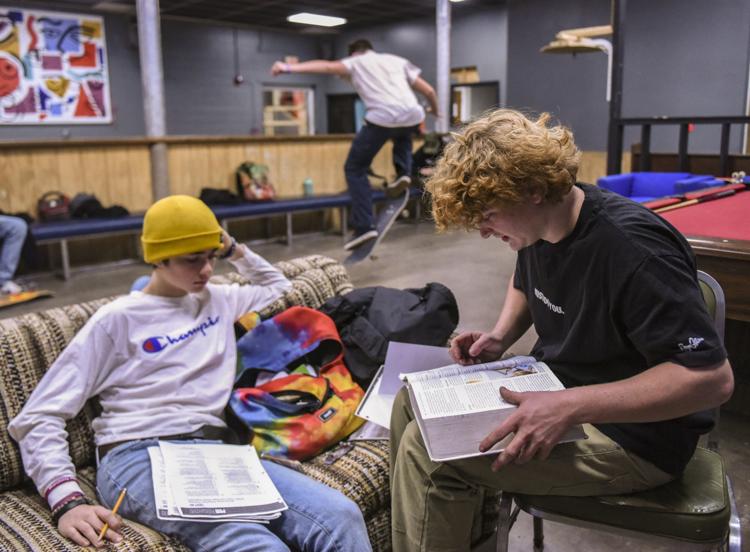 010120-mda-nws-skatechurch-10.jpg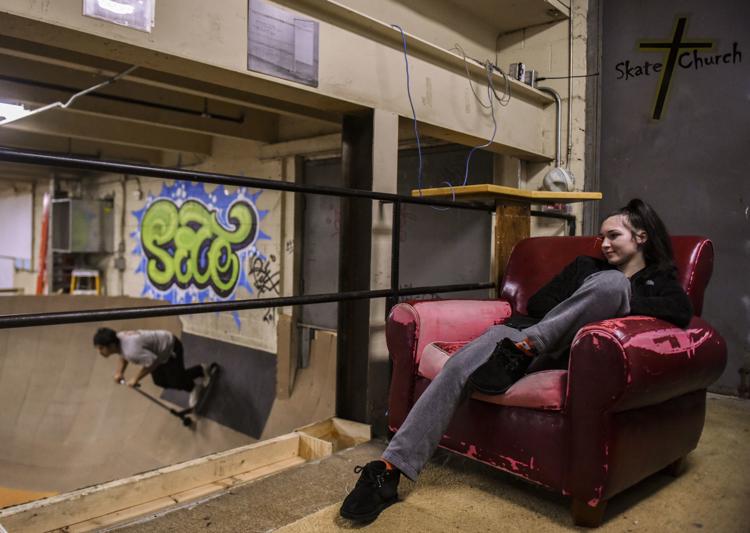 010120-mda-nws-skatechurch-11.jpg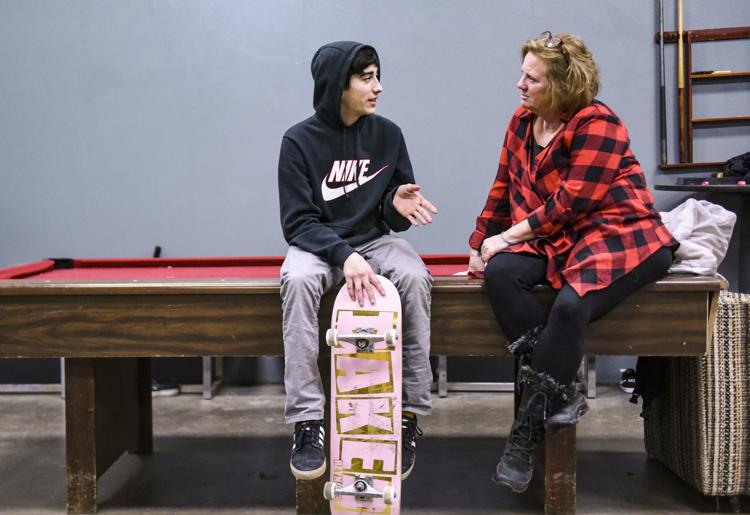 010120-mda-nws-skatechurch-13.jpg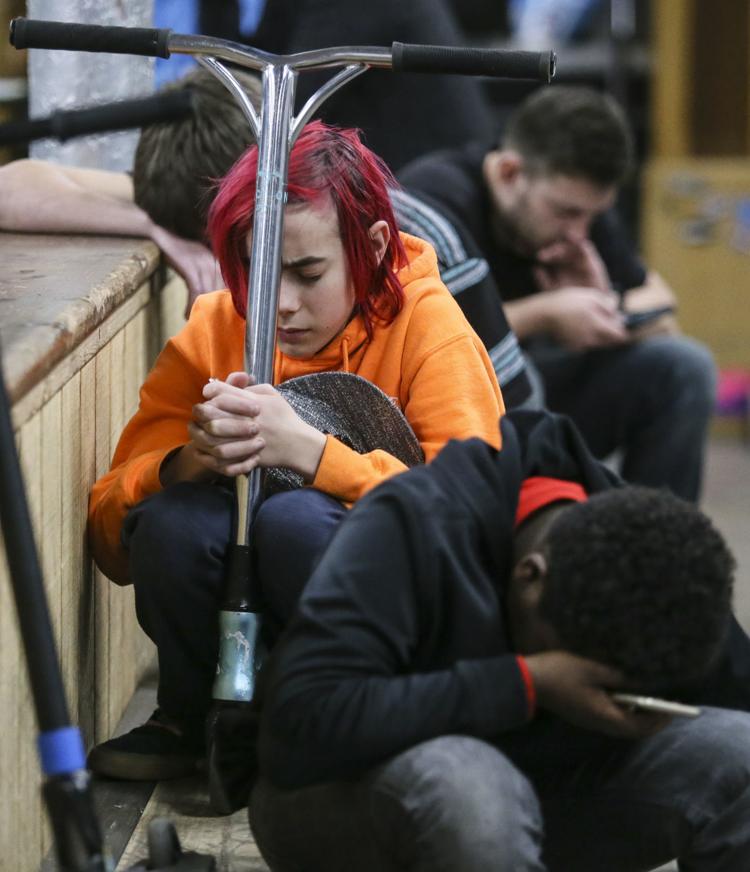 010120-mda-nws-skatechurch-15.jpg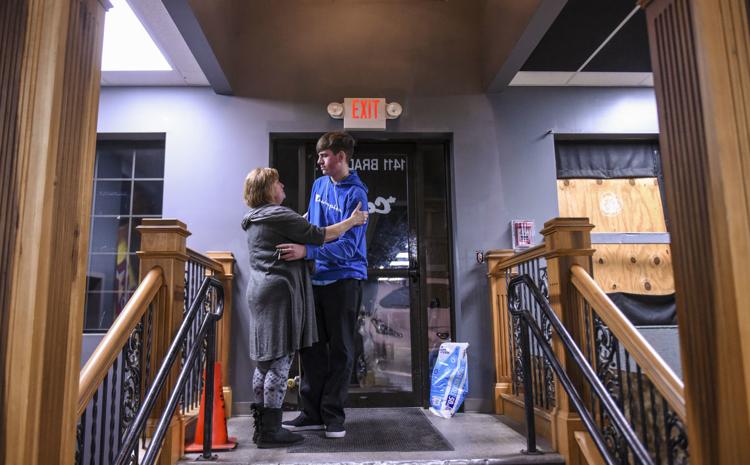 Graham Ambrose is the Iowa politics reporter for the Quad-City Times.