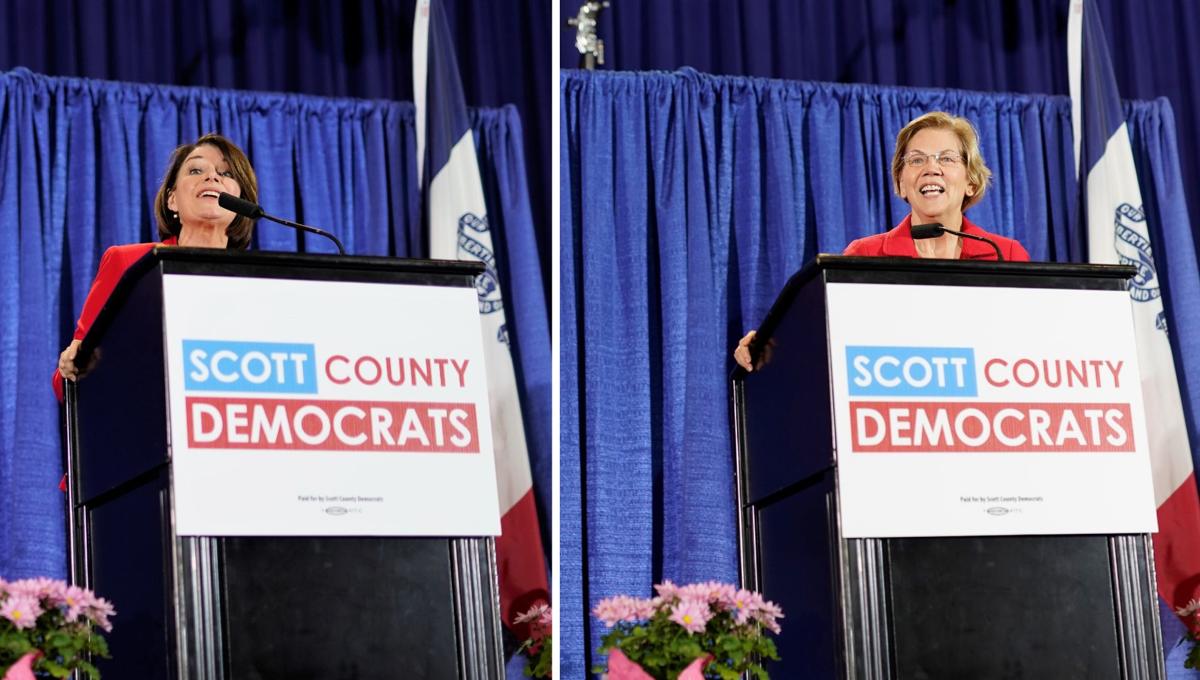 Democratic presidential candidates Elizabeth Warren and Amy Klobuchar will be in the Quad-Cities on Saturday, Feb. 1, making final pitches to voters before the Feb. 3 Iowa caucuses. 
Klobuchar will hold a "Get Out the Caucus Event" at Crawford Brew Works, 3659 Devils Glen Road, Bettendorf. Doors will open at 9:30 a.m., and the program will begin at 10 a.m.
Warren will be at the RiverCenter in Davenport, 136 E. 3rd St., in the Mississippi Room. Doors will open at 6:30 p.m., and the event will begin at 7 p.m. 
According to a Jan. 29 Monmouth University poll, Warren and Klobuchar are in fourth and fifth places in Iowa, with 15% of voters supporting Warren and 10% supporting Klobuchar.