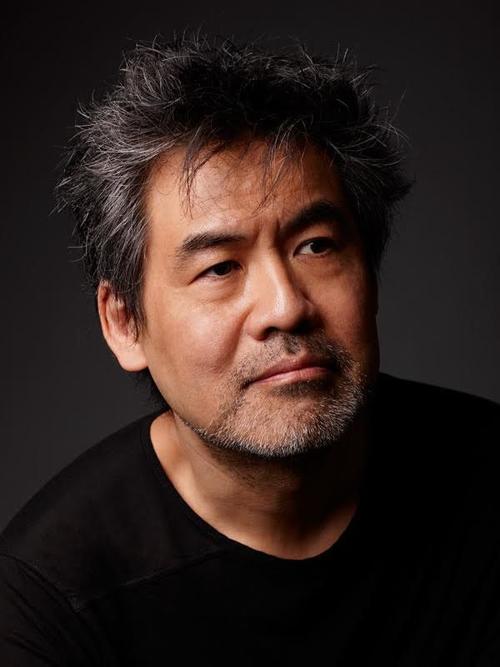 And that doesn't even count the scads of stories for theater, TV and film he's penned solo.
A 62-year-old Los Angeles native, Tony winner and two-time Pulitzer finalist, Hwang will be in the Quad-Cities Wednesday, Feb. 12, and Thursday, Feb. 13, for events at Augustana College's Brunner Theatre Center, 3750 7th Ave., Rock Island. The residency is being sponsored by Augustana and Quad City Arts.
"I think it's incredible; I'm happy we're partnering to bring him here," Jennifer Popple, assistant professor of theater at Augie, said recently. "I can't overestimate how important of a playwright he's been. He offers a lot of visibility."
"He's one of the most important voices in American theater today, especially in musicals and opera," agreed Jeff Coussens, chair of the college's theater department.
Hwang, a Chinese-American playwright, may be best known as author of "M. Butterfly," the 1988 winner of the Tony Award for Best Play, a Drama Desk Award and Outer Critics Circle Award. It also was a finalist for the Pulitzer Prize. 
Hwang's works includes the plays "Chinglish," "Yellow Face," "Kung Fu" and "Golden Child," as well as the Broadway musicals "Aida," which he co-authored; a revival of the 1958 Rodgers & Hammerstein musical "Flower Drum Song"; and Disney's "Tarzan." 
In a recent interview, Hwang said he only does a couple of residencies across the country each year. He also runs the master's playwriting program at Columbia in New York, and is chair of the American Theater Wing, which founded and co-presents the Tony Awards. In 2018, he was inducted into the Theater Hall of Fame. 
You have free articles remaining.
"I love being able to work in different forms," Hwang said. "The theater work is the closest and the most personal."
"In some sense, that's the most precious to me," he said, noting when he collaborates, "it's sometimes nice not to have to be responsible for everything."
"They're all great in different ways. There's a certain thrill in working with some of the pop stars I loved as a child — Prince, Elton John, Phil Collins," Hwang said. "My funnest thing, I have a gold record for a song I co-wrote with Prince ('Solo')."
He champions diversity on the part of writers, subjects and actors, to reflect current society. Adapting the 1958 Rodgers & Hammerstein musical "Flower Drum Song" was vital, he said, to reflect Asian-American experience.
"To bring it back to life was incredibly exciting to me," Hwang said. "The show is done more now. Part of why 'Flower Drum Song' stopped being done, because some of its cliches and stereotypes felt creaky or offensive.
"The idea of trying to take that musical, and shift the lens — instead of a tourist idea of Chinatown, to a more insider view of Chinatown. I feel I was being faithful to the intention of the author, and bringing it into a way that worked for audiences then and today."
"The thing that makes you unique, makes you strange, weird, that's your superpower as an artist, the story you can tell that nobody else can tell," Hwang said. "That's the thing that makes you unique, stand out in the marketplace."
"I have done this for a long time, and ones that are most meaningful, that have the greatest impact, have been the most personal," he said. "I would like to think they're all personal to some extent, especially the plays, but also movies and television. They all aren't my stories, but I find the part of me that connects to them emotionally."
"We need more voices like his, clearly, especially now," Coussens said. "It makes his work even more important and interesting." For students, his work is "both aspirational and inspirational," he added. "It's an experience I think the students who are fortunate enough to attend the workshop are going to remember for a long time coming."
On Feb. 12, Hwang will give a 7:30 p.m. public talk, and a book signing will follow. Books will be available for purchase. Tickets are $15 for adults, $10 for students. Reserve them at 309-794-7306 or augustana.edu/arts/ticket-office.
From 9 a.m. to 11 a.m. Feb. 13, Hwang will give a playwriting workshop for a limited number of local high school and college students in Wilson Center at Brunner Theatre Center.