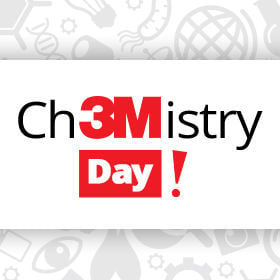 DAVENPORT — The Putnam Museum & Science Center and 3M have teamed up to spark interest in the science of chemistry during an all-day, free admission day Saturday at the Putnam, 1717 W. 12th St.
Sponsored by 3M, "Ch3Mistry Day" will help promote science, technology, engineering and math (STEM) studies and careers. The event runs from 10 a.m. to 5 p.m. and includes admission to the Putnam's recently opened chemistry exhibit — "OMg! Elements of Surprise" — and science experiment demonstrations led by Putnam educators.
"Our newest exhibit showcases the sometimes strange, yet true, stories of the elements, their connections to our world and our lives, and the people who study them," Christine Chandler, the Putnam curator of natural science, said in a recent release. "Ch3Mistry Day lets us make the science of chemistry fun and accessible to as many people as possible, regardless of their background."
You have free articles remaining.
Also on Saturday, Putnam educators will showcase science experiments, such as "elephant toothpaste" and "hot ice." Demonstrations will begin at 10:30 a.m.; 11:30 a.m.; 12:30 p.m.; 1:30 p.m.; 2:30 p.m.; and 3:30 p.m.
From radiation and deadly elements to the chemistry discoveries that changed humanity, "OMg! Elements of Surprise" shines a spotlight on the basic building blocks of our universe and commemorates 150 years since the periodic table of elements was published, according to the Putnam.
Sponsored by Arconic Foundation, the hands-on exhibit shares the history of our understanding of chemistry, as well as how elements connect to STEM fields today and everyday life.
Visitors can become chemists by creating molecular compounds using molecule modelling kits and by setting off virtual chemical reactions as part of the interactive exhibits.
Saturday's free admission includes access to the museum and science center. Movie tickets are available for $9 for adults; $8 for youth, seniors, military or college students.