On the heels of last year's successful Quad-Cities Big Table, organizers of the community-wide discussions have made some changes for this year, including a new Student Big Table to hear from the leaders of tomorrow. 
The Q2030 Community Collaboration Workgroup and Quad-Cities Chamber of Commerce will host a Student Big Table at 11 a.m. Thursday, Feb. 28, at John Deere World Headquarters, Moline.
Sixty high school students from 15 public and private schools will participate. Selected by their school administrators, the participating students were chosen for their leadership and are diverse in gender, ethnic background and grade level.
"We wanted a good mix of students from the urban core to as far as the outlying areas — from Rivermont Collegiate (Bettendorf) to Orion (Illinois)," said Jack Cullen, Q2030 Regional Action Plan project manager. "The goal is collecting as many different perspectives as possible."
Meanwhile, Q2030 is inviting community members to host and organize Quad-Cities Big Table conversations April 26-27. Last spring, the first Big Table event brought together more than 5,000 people over a 48-hour period at dozens of tables to discuss community issues and solutions.  
Grassroots community leaders can reunite their tables or organize new discussion circles. 
"We really want those engaged Quad-Citizens to come back together, and if they have an idea to tackle a certain issue, we're encouraging them to do that," Cullen said. "We really want them to make it their own." 
The Big Table groups also may contribute to the ongoing work of the Q2030 Workgroups or tackle new issues on their own. Q2030 Workgroups are addressing these areas: Interstate 74 Gateway Corridor; Welcoming & Inclusive; Talent Development; Mississippi River; Community Collaboration; Cultural Amenities; Neighborhoods; Regional Branding; Healthy People; and Entrepreneurial Ecosystem.
Unlike last year, no registration is required to participate in the Big Tables.
"Without registration, we also will not be collecting and processing feedback from every discussion," he said. 
More than 1,700 people were surveyed last year, providing feedback used to create a community report. Those findings are guiding the efforts of Q2030, including the all-volunteer workgroups, Cullen added.  
"Now we have the recipe and we've seen some successful outcomes," he said. At least two neighborhood-based groups emerged out of Big Table, North Scott Community Enhancement Project in Eldridge and Glen Oaks Neighborhood Association in Moline.
But Big Table groups still are being encouraged to keep Q2030 updated on progress — big or small — they make to improve the Quad-Cities, he said. Big Table groups can update Q2030 through social media (@IntheQ2030) or emailing q2030@quadcitieschamber.com.
"The future belongs to those who are willing to take action to improve our region," said Greg Aguilar, director of Q2030.  "Communities that share a common vision are those that will develop and win over the next generation of talent and businesses, and we believe the Quad-Cities is on this path."
Big Table organizers will find downloadable resources including discussion starters and meeting tips at Q2030's web site, Q2030.org/documents. 
Kelly Thompson, vice president of the Quad-Cities Community Foundation and co-champion of Q2030's Community Collaboration Workgroup, said the Big Table changes are "a great opportunity to put the success of Big Table in the hands of everyday people. The real connections and work happens at that level."
Q2030 and Community Foundation hope to help Big Table ideas advance by, when possible, linking them to other community partners or financial resources. Thompson said the foundation's Q2030 Grants are available for wide-ranging uses that improve the Quad-Cities.
The grants are available for up to $2,500 and are awarded on a monthly basis. For more information on Q2030 grants, visit qccommunityfoundation.org.  
"This is another way of encouraging people to get involved, not just talking about things, but doing them," Thompson said.
The Community Collaboration Workgroup sees the Student Big Table as a way to build stronger leadership skills in young adults, which was identified as a need in last year's Big Table survey.
The topics that this year's Student Big Table will discuss were ideas raised last year when Deere & Co. convened 300 students for its Big Table discussion. The student leaders will rally around these three causes: Safety, Security, Support 4 all Students; #reduce #reuse #recycle #CleanerQC; and Opportunities for Alternative Interests.
The group will represent these high schools: North Scott, Alleman, Assumption, Bettendorf, Davenport Central, Moline, Davenport North, Orion, Pleasant Valley, Mid City, Sherrard, Rivermont Collegiate, Rock Island, United Township and Davenport West. 
"We want to get them thinking about setting measurable goals and initiatives," Cullen said. "This is convening them and empowering them to take action. This is to inspire them."   
QUAD-CITIES BIG TABLE: Let's spread positivity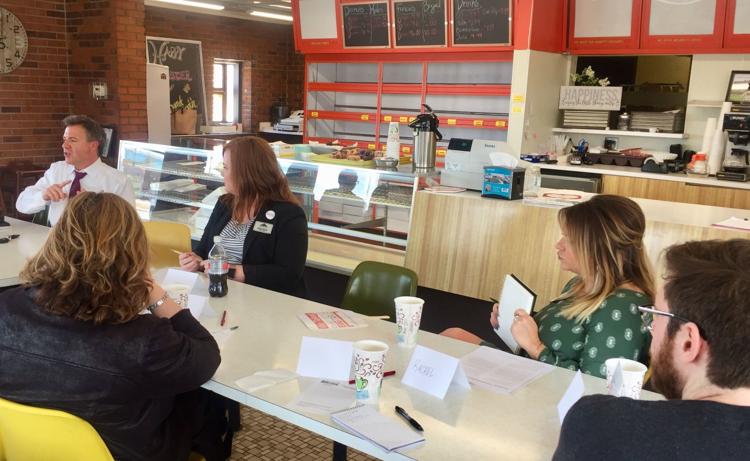 Maybe it was the cherry-glazed doughnut holes or the hazelnut coffee up for grabs or maybe it was the "Donut worry, be happy" sign outside Donuts & More on Brady Street in Davenport. 
Talk around this table, occupied by a Moline police offer, a TV news anchor, a college student, a couple who just bought their first house and a local comedian, among others, turned out to be nothing but positive. 
The dozen or so Quad-Citians who gathered for an hour-long conversation said they were proud of being "Quad-Citizens." 
And they want more of that to go around. 
"This can kind of go wherever we want it to," said Rachel Thomas, an area Realtor and table discussion host, before opening with this question: "What would you like to see more of in the Quad-Cities?" 
The answers? More community involvement and awareness of the good that's happening here. 
Andrew King, an area stand-up comedian who works at Donuts & More, said he moved back to the Quad-Cities several years ago because "it was growing so much." 
When Ashton Barker worked in downtown Davenport about 10 years ago, she called the area "a ghost town." 
"It's not like that at all anymore," she said. "I think there's a lot here that people take for granted."
The group came up a few ideas: Starting a community-wide pay-it-forward movement, getting area college students more involved in community happenings and sharing more "good news" with the local media. 
For the final 20 or so minutes of the talk, one topic dominated conversation: "What's next for the Quad-Cities Big Table?" 
Hopefully, Barker said, more discussions are scheduled. 
"When I first heard about this, I thought, 'Well I'm not anybody important in the Quad-Cities. I'm not going to go to that, because nobody cares what I have to say," Barker said. "But then, learning about it, if this would happen again in two months, I think it would be times 10 bigger and you would see even more people coming out." 
As Thomas said, "This is a good start." 
QUAD-CITIES BIG TABLE: End hunger by not throwing food away
The statistics were eye-opening: 1 in 8 people in the Quad-Cities do not have enough food, 1 in 5 children. 
So nine Quad-Citians from various walks of life gathered at a Big Table Friday to explore ways for the community to combat hunger, including raising public awareness, increasing food donations and helping others see the problem is real and here. 
"Hunger is a solvable problem. There is enough food to feed everyone if we just stop throwing it away," said Michael Miller, president and CEO of the River Bend Foodbank, Davenport, which hosted the discussion. 
"I deal with kids who are hungry," said Susie Vens, a teacher at Davenport's Monroe Elementary School. "But most people who are affluent do not realize that is a problem." 
She is saddened to see all the food wasted at school by the kids and because of federal regulations that require the lunch staff to throw away food that has been served, even unopened packages. 
It is an issue that is being addressed with the Iowa Board of Education, Lea Hensel of the Iowa Waste Reduction Center said. 
The group discussed several ideas for new partnerships with the area grocery stores, restaurants and others to donate food.
Pastor Karen Ullenstead of Zion Lutheran Church, Davenport, suggested area stores or churches could offer collection boxes for ongoing donations of non-perishable food. 
Jared Rafferty, who manages the HyVee store on Moline's Avenue of the Cities, said consumers need to understand the expiration dates on food. "People don't understand 'use by' date, 'best by' and 'eat by,'" he said suggesting an education campaign. 
Miller said the foodbank is talking to a major manufacturer about replacing the "best sold by" date with a "donate by" stamp on food items. 
"Your BOGO (buy one, get one) sales — I like to think of those as buy one, give one," Miller told Rafferty. 
QUAD-CITIES BIG TABLE: Bettendorf, PV students pause rivalry to chat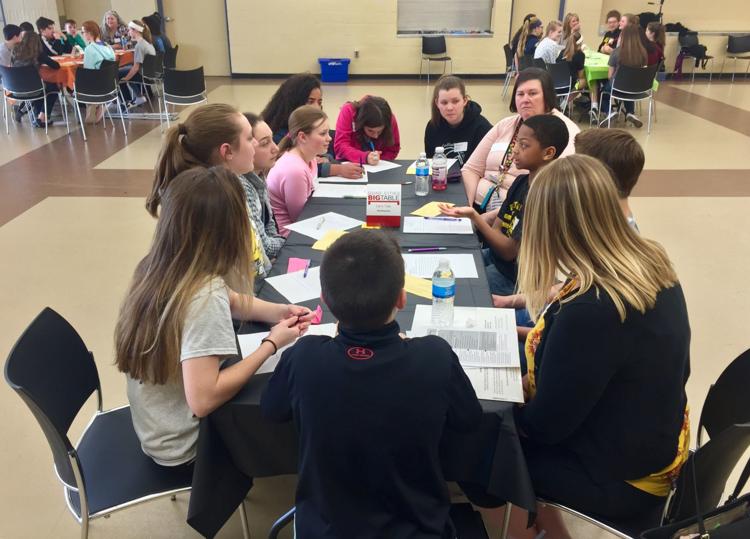 Casual, civil and compelling conversation Friday afternoon in the cafeteria at Bettendorf Middle School briefly interrupted the sometimes-bitter Bettendorf/Pleasant Valley rivalry.
The break lasted about an hour, surprising Bettendorf Middle and Pleasant Valley Junior High students who participated in the engaging discussions inspired by the Quad-Cities Big Table initiative. 
"I came here thinking it's going to be Bettendorf kids and PV kids in just a screaming match," said Ellie Hinch, an eighth-grade Bettendorf Middle student. 
Spearheaded by Bettendorf Schools Superintendent Mike Raso and Pleasant Valley Schools Superintendent Jim Spelhaug, the moderated chatter involved about 100 students at 10 tables. Exchanges touched on school security, stereotypes, recycling and helping the homeless among other topics.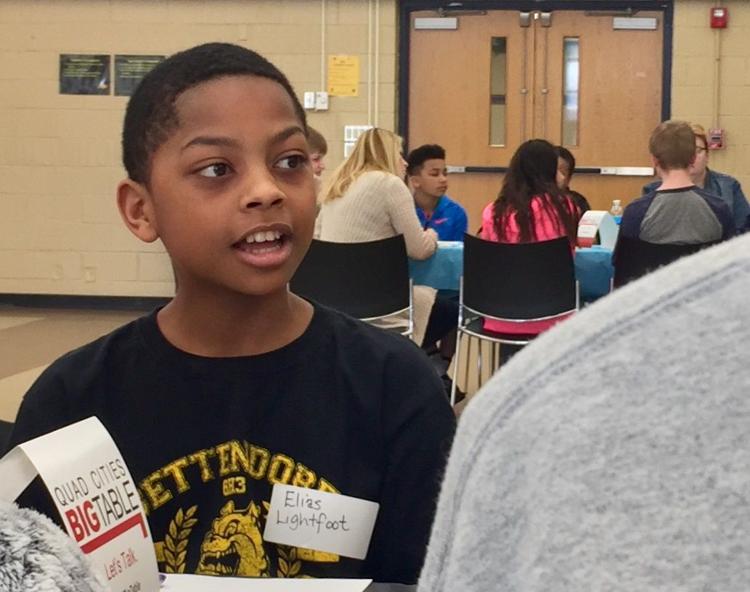 Coinciding with National School Walkout Day on the 19th anniversary of the Columbine shooting, students at one table talked about conducting more safety drills. An adult moderator mentioned the possibility of adding metal detectors to prevent shootings.
"The sad part about our world is that we have to even talk about this situation," said Elias Lightfoot, a sixth-grade Bettendorf Middle student said. 
Students at another table brainstormed strategies to help protect the environment. The group posed holding community-wide cleanup days once every season.
"We need to have more recycling bins around here," Deshawn Sanders, a sixth-grade Bettendorf Middle student said. 
Will Fairman, an eighth-grade student at Pleasant Valley Junior High, called for higher recycling payouts.
"People aren't going to take action unless it benefits them directly," he said, impressing Bettendorf Middle Principal Lisa Reid. "Maybe we go from 5 cents to 10 cents."
Quad-Cities Big Table: 'We're right in the middle of the world, of the interstate'
From Quad-City history to the current state of the Quad-City region along the Mississippi River, the lively discussion at the Figge Art Museum, Davenport, continued as Quad-Citians who had been strangers an hour before talked together while they left the room.
Gaye Shannon Burnett, executive director/curator at The Azubuike African American Council for the Arts, was the host. Among those attending and their perspectives were:
• Burnett: Much like items that are labeled "Made in the USA," "I think it would be even nicer to have it labeled 'Made in the Quad-Cities."
• Kathleen Conway, retired teacher: "There is so much food wasted," she said, adding that Augustana College, Rock Island, has a food program that involves a local farmer who provides fresh food and uses leftovers as compost and for animals. She hopes children can start gardening and composting in schools.
• Nick Cox, of Frontier Hospitality Group: "The idea of a major tourism campaign is so important to us."
• Maria Dickmann, Davenport alderwoman: "That's something that you can't duplicate: Our mighty Mississippi River."
• Jessica Gordon, regional field manager, for Understood, whose goal is to help parents of children ages 3–20, who struggle with learning: "We don't take the perspective of people who haven't lived here their whole lives as much as we should." She added that the Quad-Cities needs "a central repository for services."
• Nate Lawrence, executive director of Polyrhythms, a local non-profit organization dedicated to providing exposure to the arts that includes a monthly jazz series: "The bridge right down here, the first railroad bridge, across the Mississippi River, the lawyer there was Abraham Lincoln. Dred Scott lived here." He added that the Quad-Cities needs to market itself as a single entity. "There's no marketing plan. Everyone wants their little piece of turf. We're supposed to be joined by a river."
• Shirley McLemore: For 30 years several of the inner-city parks provided activities for at-risk young people. But now that the nonprofit organization that provided the activities is gone, "For the first time in 30 years, this is not going to happen."
• David Ricci, owner of Liberty Anodizing, West Liberty, Iowa: "We're right in the middle of the world, of the interstate." He added that part of the plan going forward should be promotion of the region's talent pool. "A major part of the vision should emphasize manufacturing."
QUAD-CITY BIG TABLE: Fairmount group confronts crime, celebrates good
It began with worries about shootings and troubled youth, kids who come from broken homes and how to help them.
There was talk of mentoring and finding transitional housing, so they don't end up back to where their problems began.
Then, Sue Ketelsen, a Davenport retiree, wondered why people couldn't be kinder to each other.
At Davenport's Fairmount Library, a dozen people, most of whom didn't appear to know each other before they walked into a sunny meeting room, hashed out a variety of issues at their own Big Table.
They included retirees, an executive, a hair dresser, an advocate for victims of domestic violence, among others.
They sought more kindness and a greater sense of community. They talked about the need to recognize the good things that are happening here, and wondered how to resolve the things that are worrisome, like shootings.
"This community is generous, so overwhelmingly generous," said Anne Calder, vice president of development for the Community Foundation of the Great River Bend.
Calder lives in Geneseo, but as she put it, "I'm a Quad-Citizen. I'm part of this. I own this, too."
Bill Churchill, a retired educator and coach from Davenport who led the discussion, stressed the idea wasn't to come up with solutions to problems but start a discussion.
Sandy Liagre, a retired teacher from Davenport, talked about the need to connect.
"We used to have block parties," she said. "Maybe we need to think about having these big tables in the neighborhoods."
There were complaints about people burying their heads in their smartphones and a bit about traffic frustrations. But parks, libraries, charitable groups and free things to do for families and a handful of other Quad-City offerings got praise, too.
QUAD-CITIES BIG TABLE: No one wants to live in a neighborhood with crime
Several action issues rose to the top Friday as a group of 15 people discussed affordable housing in the Quad-Cities at the Quad-Cities Housing Cluster office in Davenport.
Of the 15, most represented nonprofit groups that work on housing, but there also was a landlord, a city of Davenport employee and a mental health expert.
The issues:
• Cities need to better enforce housing codes so landlords keep their property in good repair. There also was recognition that some landlords slip beneath the inspection radar because they don't register.
• Buy-in from a neighborhood is essential for any outside program to succeed, but achieving that can be difficult.
Kristi Crafton, executive director of Habitat for Humanity-Quad-Cities, said her experience is that sometimes "what they (residents) wanted was really different from what people thought they needed."
• Many people, renters as well as would-be homeowners, need consumer education; that is, help with budgeting or knowing the responsibilities of renting an apartment or owning a home.
• Systemic problems in society that keep some people from earning a living wage need to be addressed. A person can't save money if paying for essentials takes everything.
• No one wants to live in a neighborhood with crime, and that includes poor people. Dawn Cameron, with the city of Davenport, said she has seen some success with the police department's NETS (Neighborhoods Energized to Succeed) program in which residents of a neighborhood get to know police officers, so they feel comfortable calling and nipping problems in the bud.
• Churches might be enlisted to work more on issues in their neighborhoods.
Quad-Cities Big Table: Students talk about gun violence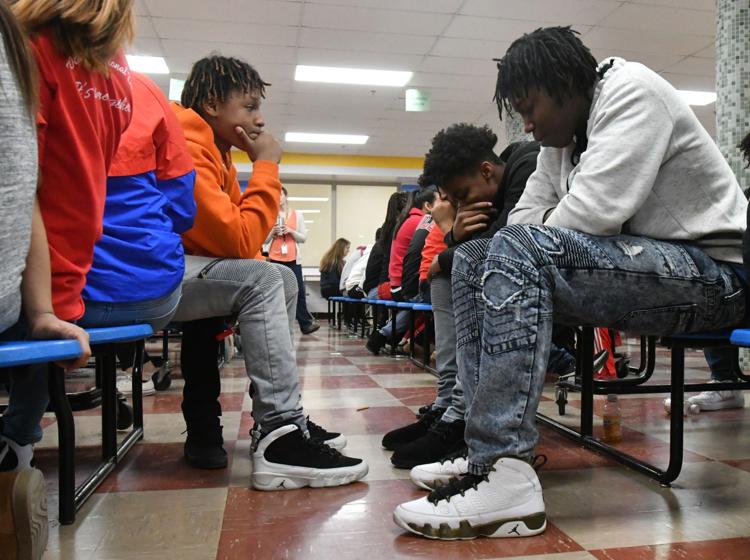 EAST MOLINE — Glenview Middle School eighth-graders found a way Friday to get their voices heard by community leaders.
Students shared gun-violence concerns with five members of a community panel before observing a 13-second silence in memory of a 1999 shooting at Columbine (Colorado) High School and a 17-minute walk around the school in memory of victims of the Parkland, Florida, school shooting two months ago.
Students questioned Brandon Kutmas of the Robert Young Center, Kristin Terrell-Tylor of East Moline schools, the Rev. Scott Culley of the Faith Walk Outreach Center, East Moline school board member Kai Killam, and school police liaison officer Kirk DeGreve.
"They gave voice to their concerns that was valuable socially and psychologically," Kutmas said of the students.
Questions ranged from metal detectors to what would happen if people with guns entered the school.
"The fact that it was student-generated and student-led speaks to the empowerment they feel, while knowing that their school and community cares for what they say they need," said Terrell-Taylor.
"This was a big form of the Big Table conversation we know was weighing heavily on the minds of our students," Terrell-Taylor said.
When students Riley Verstraete and Leslie Moreno wrote school administrators about plans to participate in a national walk-out, "we knew we wanted to get in front of it," said Glenview counselor Gaye Dunn.
So the school developed "17 Ways to Care" in memory of the Parkland deaths and added it to the Big Table agenda.
"It was all about making the lives of all students count, because enough is enough," said Moreno. "It takes that one student to say they will."
Quad Cities Big Table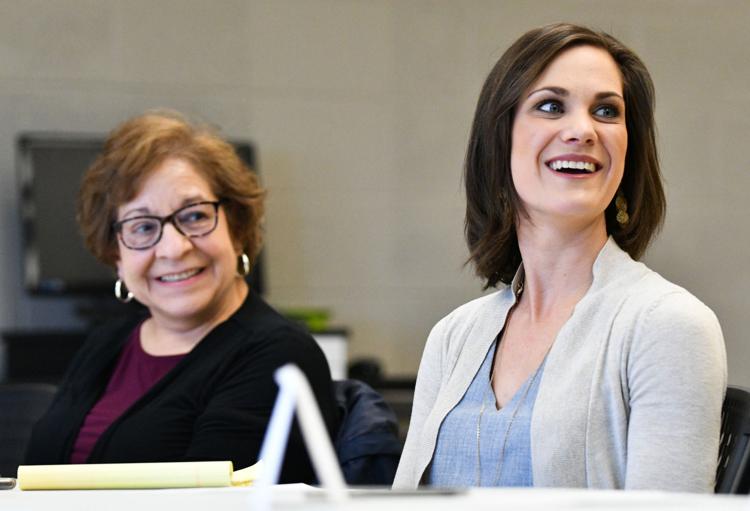 Quad Cities Big Table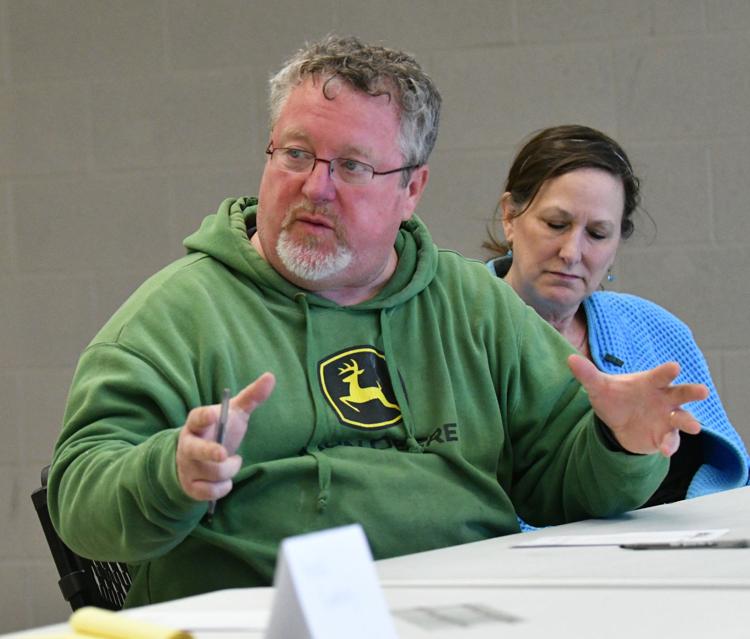 Quad Cities Big Table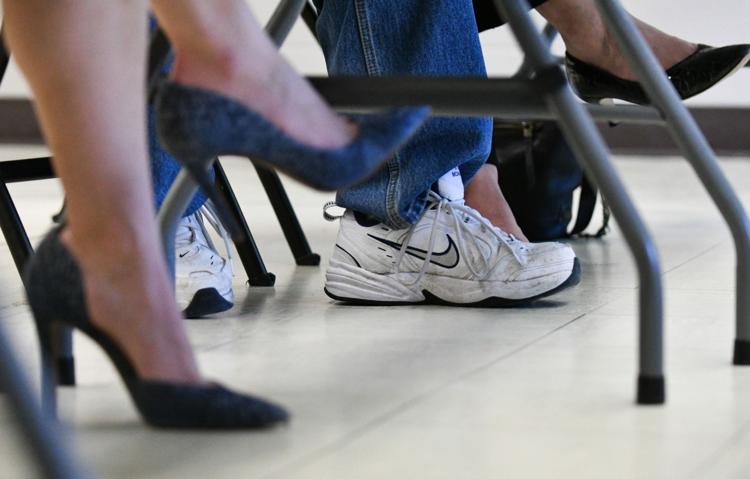 Quad Cities Big Table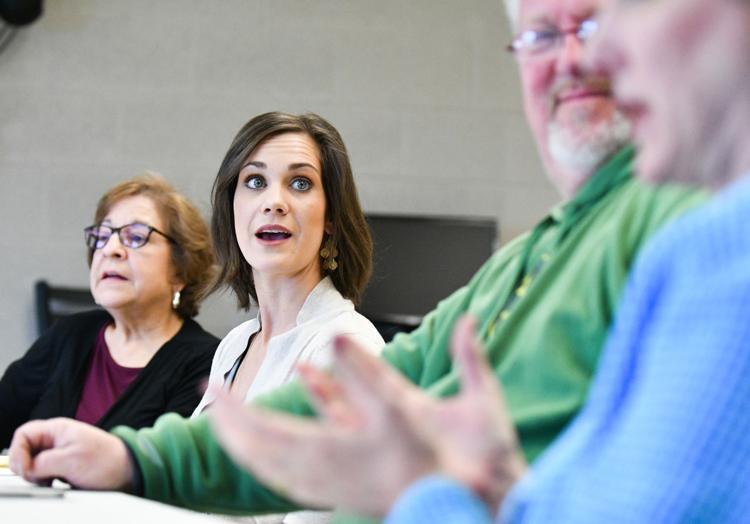 Quad Cities Big Table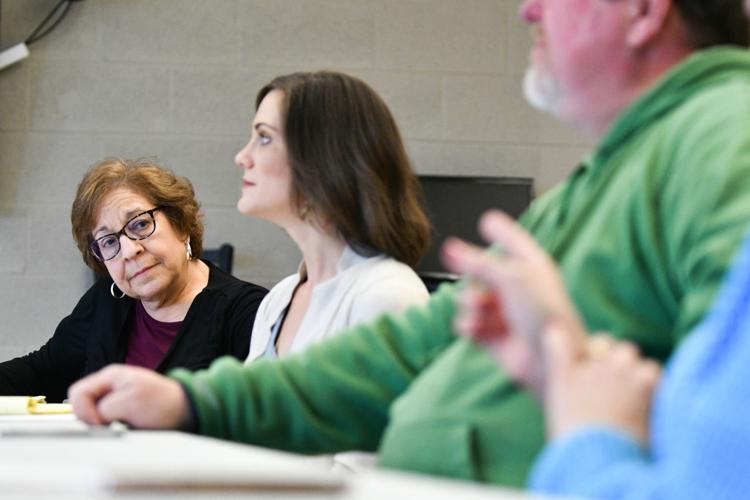 Quad Cities Big Table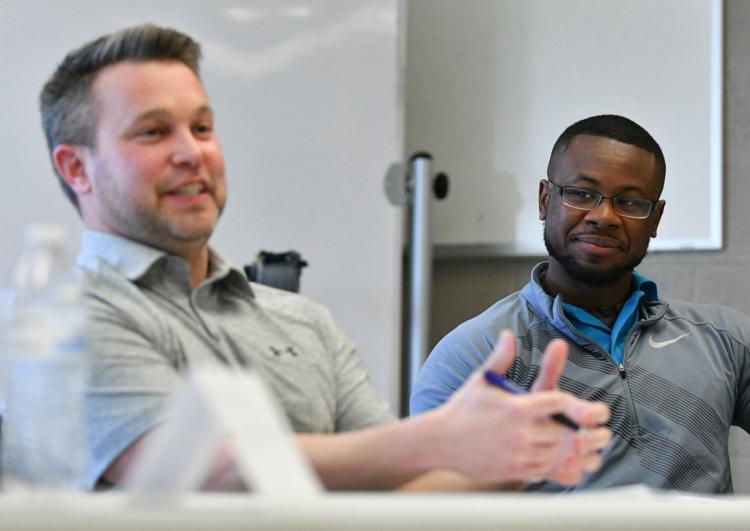 Quad Cities Big Table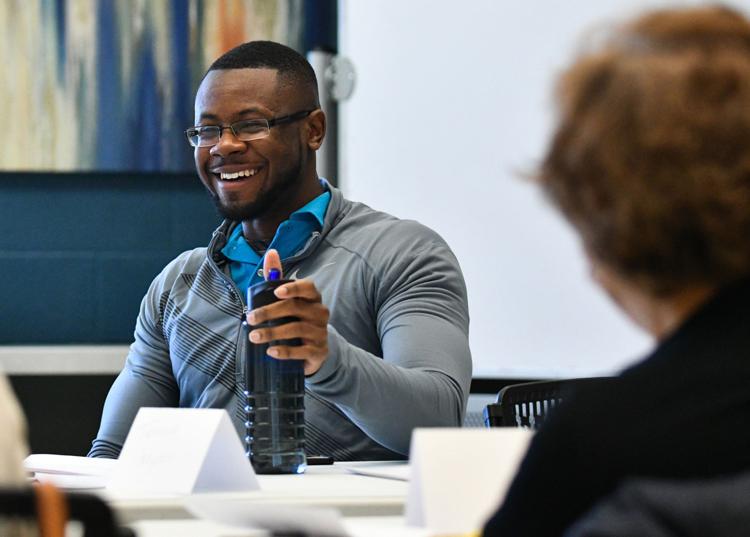 Quad Cities Big Table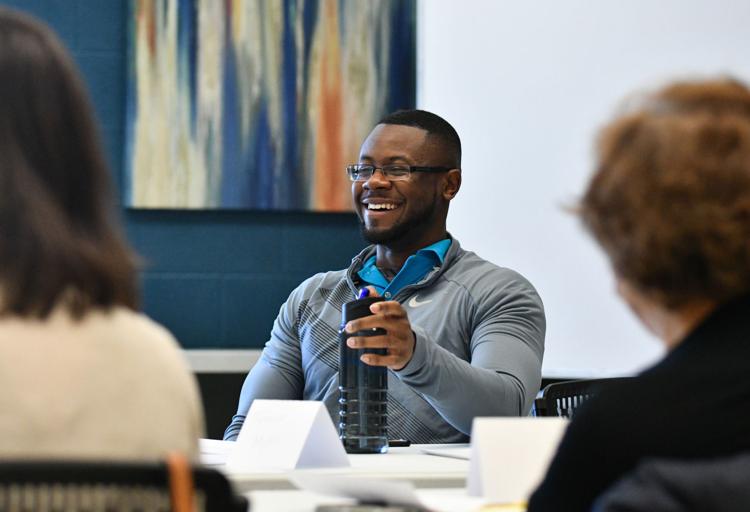 Quad Cities Big Table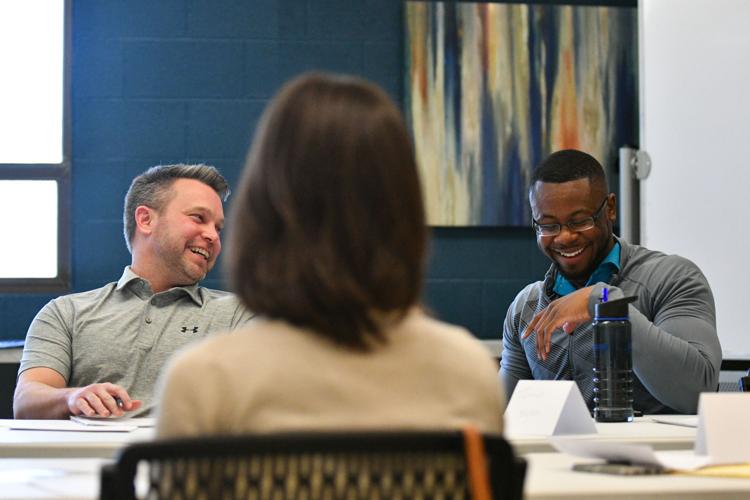 Quad Cities Big Table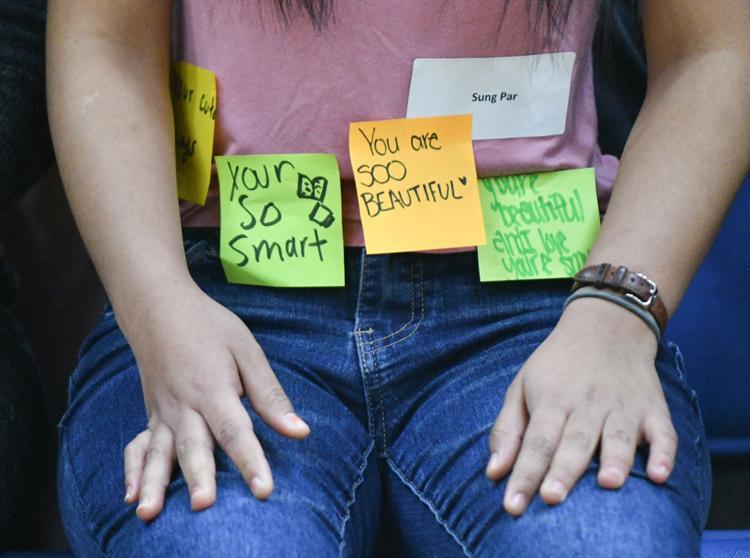 Quad Cities Big Table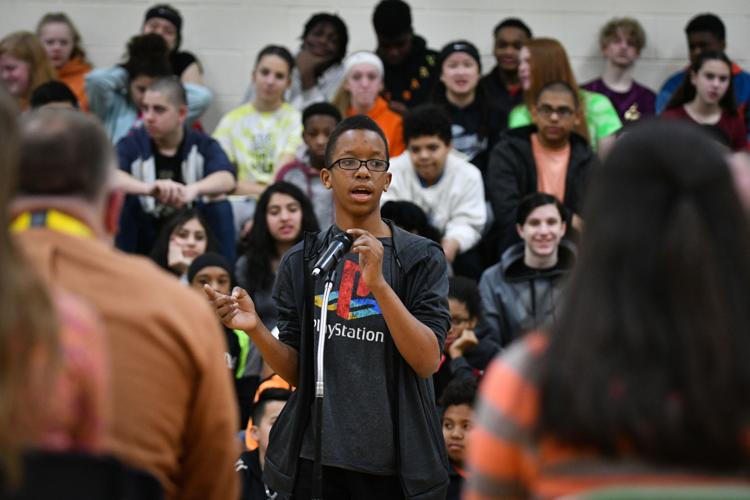 Quad Cities Big Table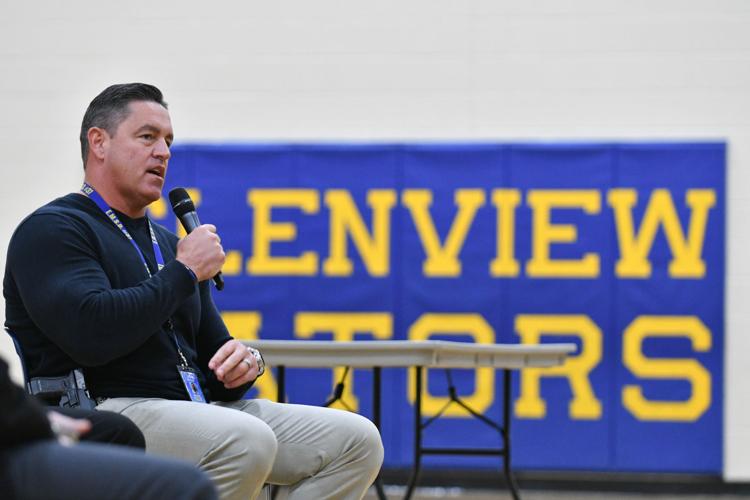 Quad Cities Big Table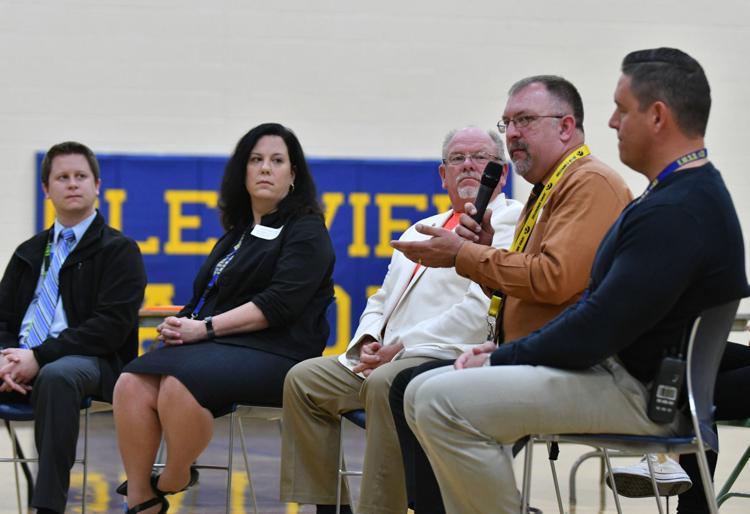 Quad Cities Big Table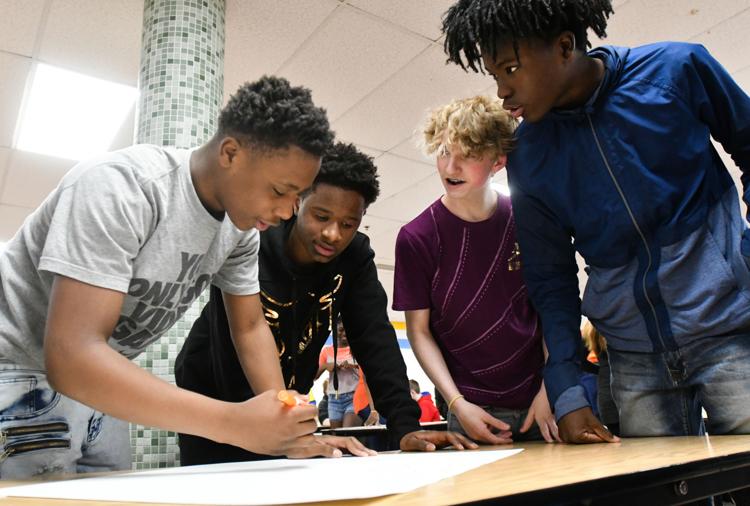 Quad Cities Big Table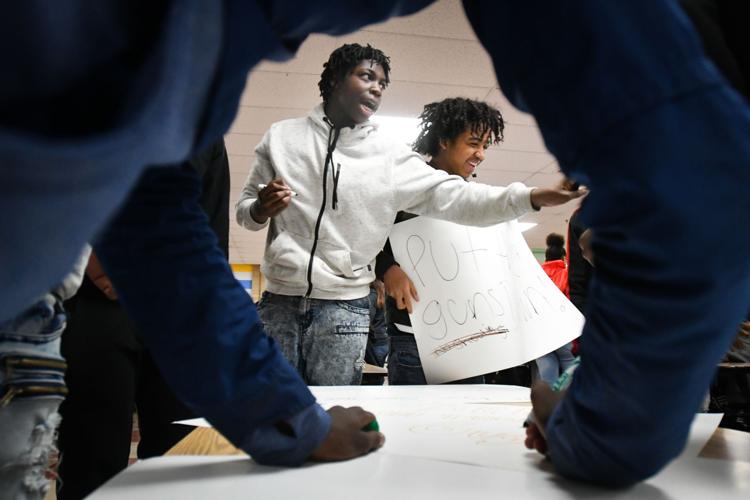 Quad Cities Big Table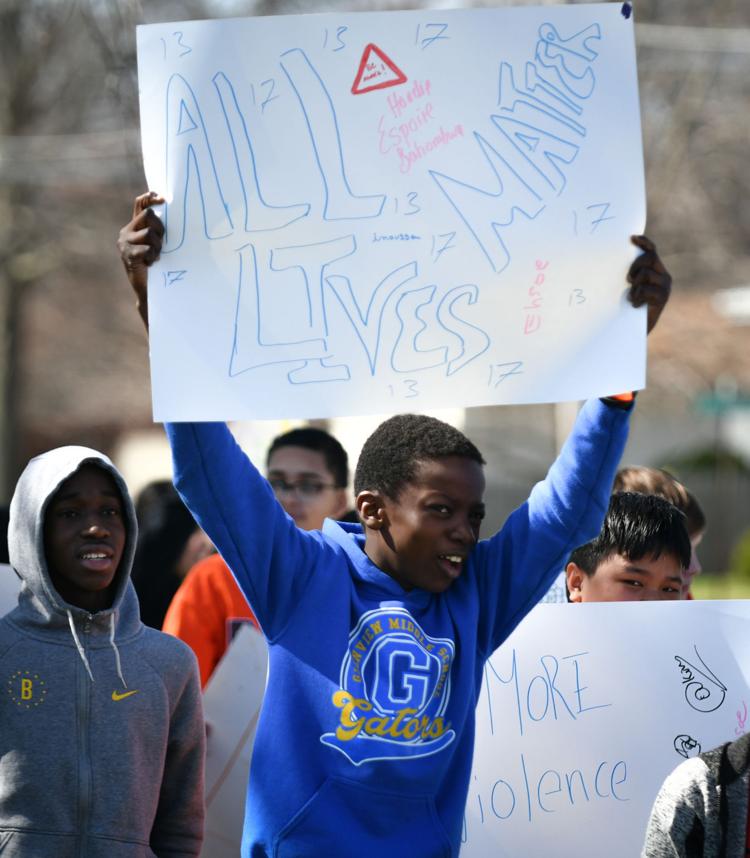 Quad Cities Big Table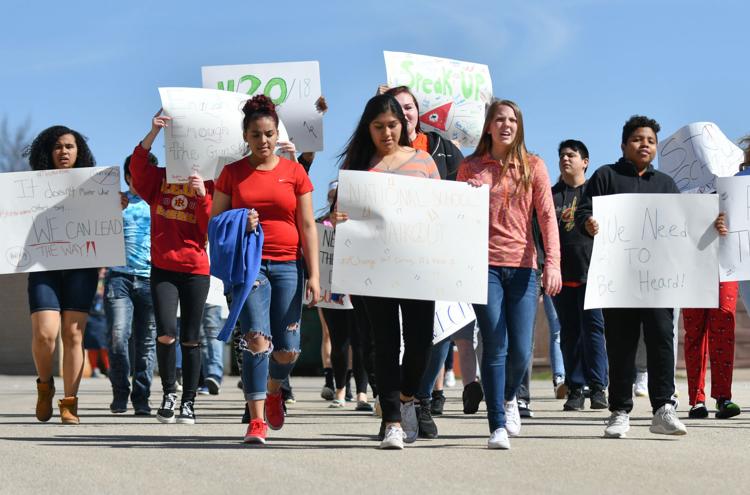 Quad Cities Big Table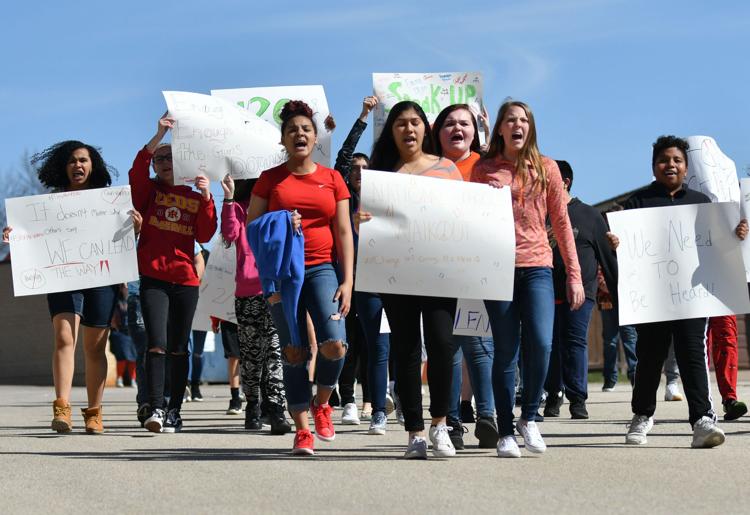 Quad Cities Big Table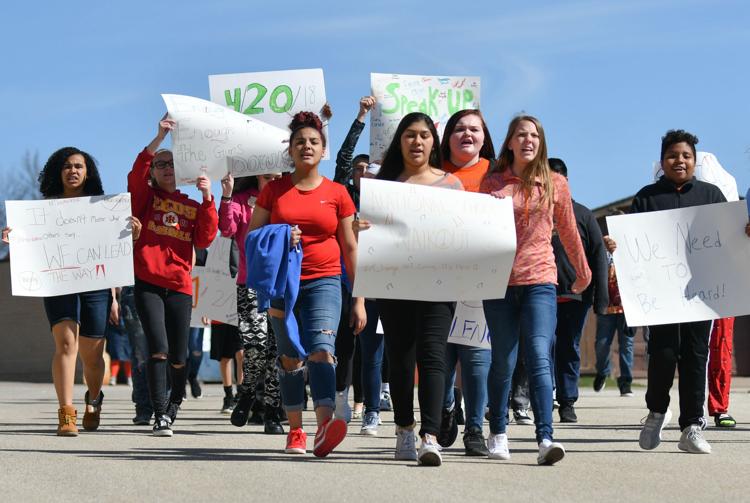 Quad Cities Big Table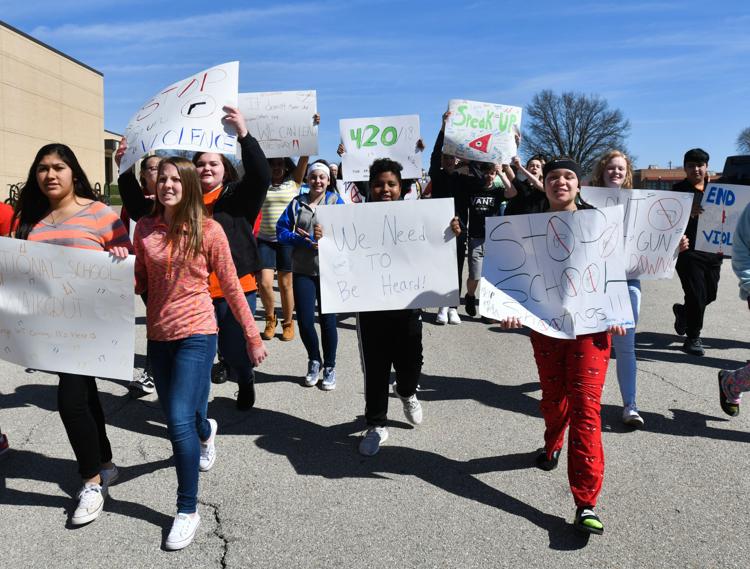 Quad Cities Big Table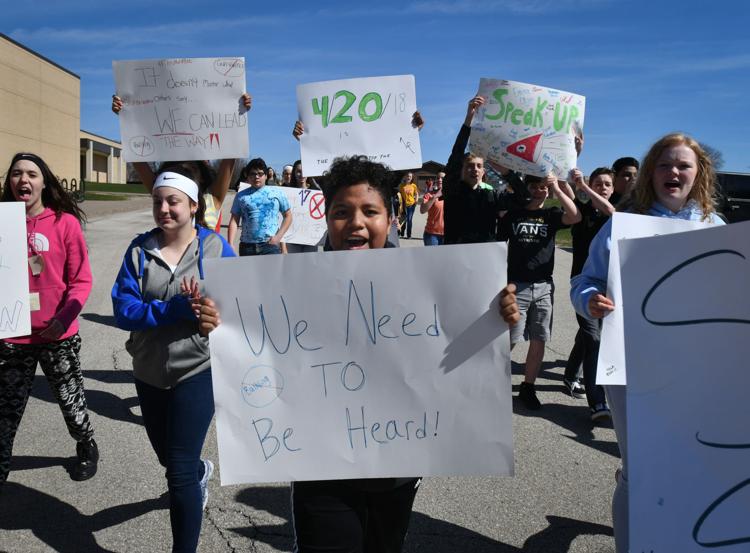 Quad Cities Big Table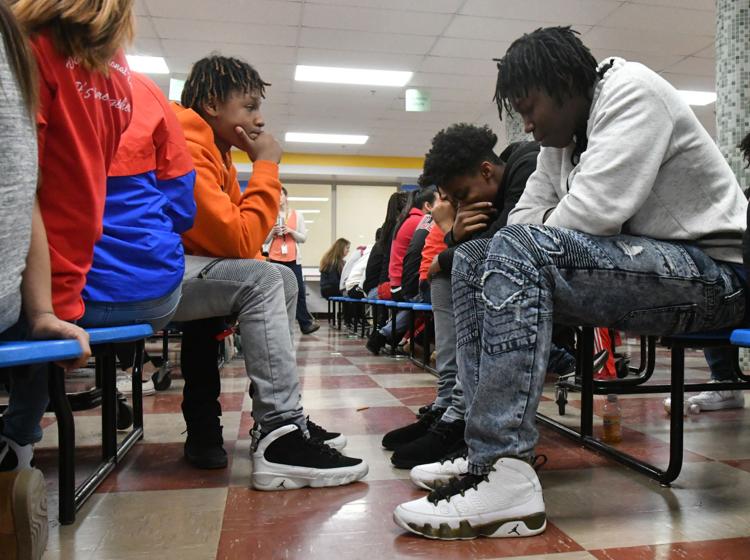 QC Big Table: Moline Library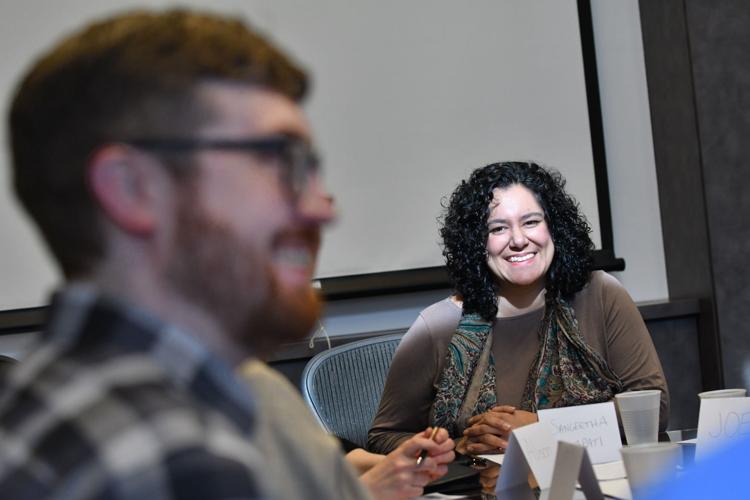 QC Big Table: Moline Library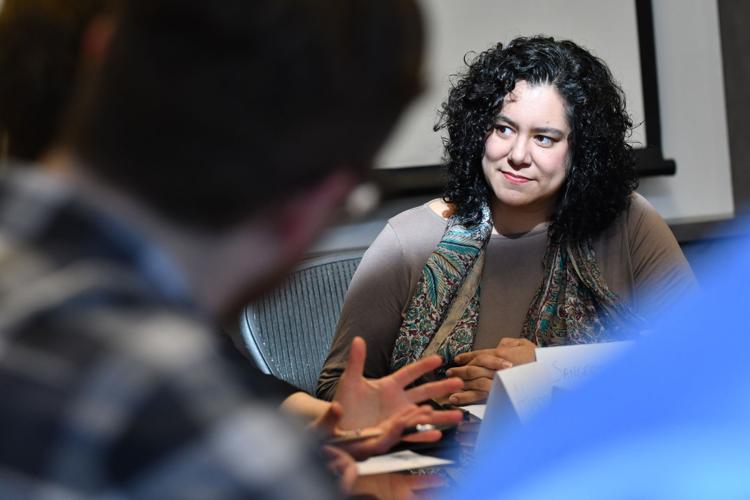 QC Big Table: Moline Library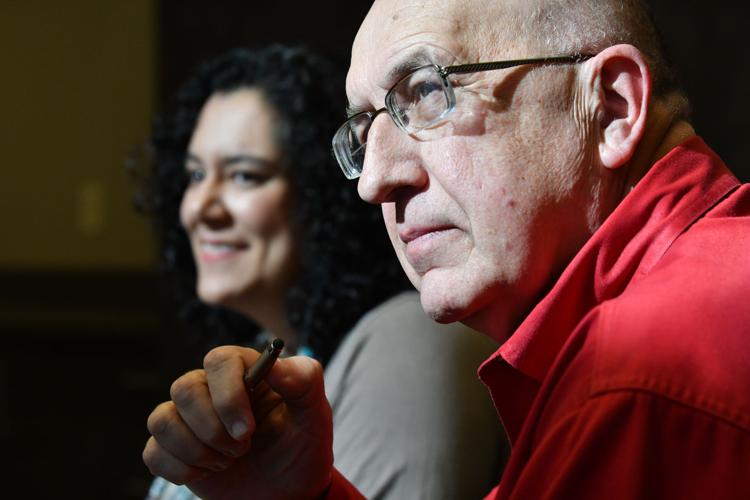 QC Big Table: Moline Library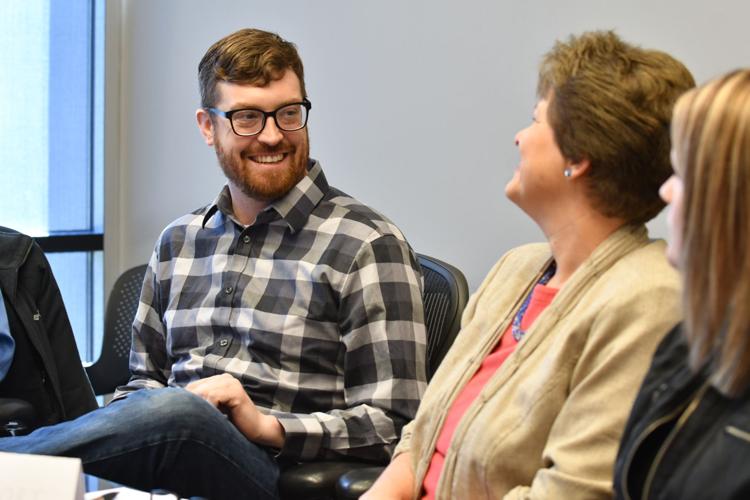 QC Big Table: Moline Library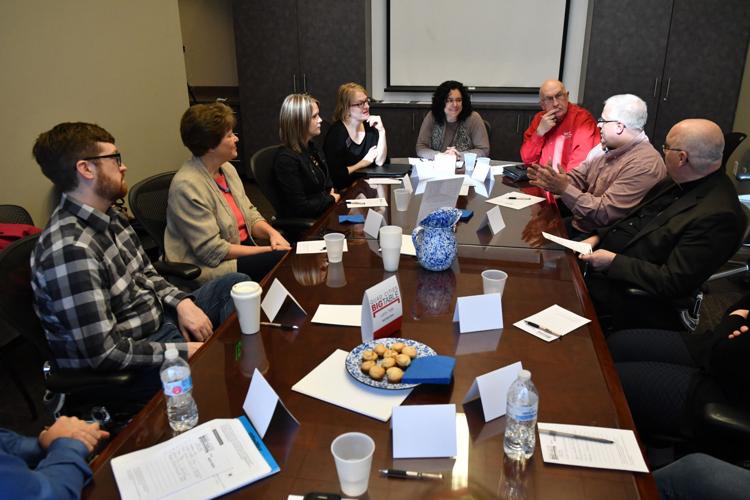 QC Big Table: Moline Library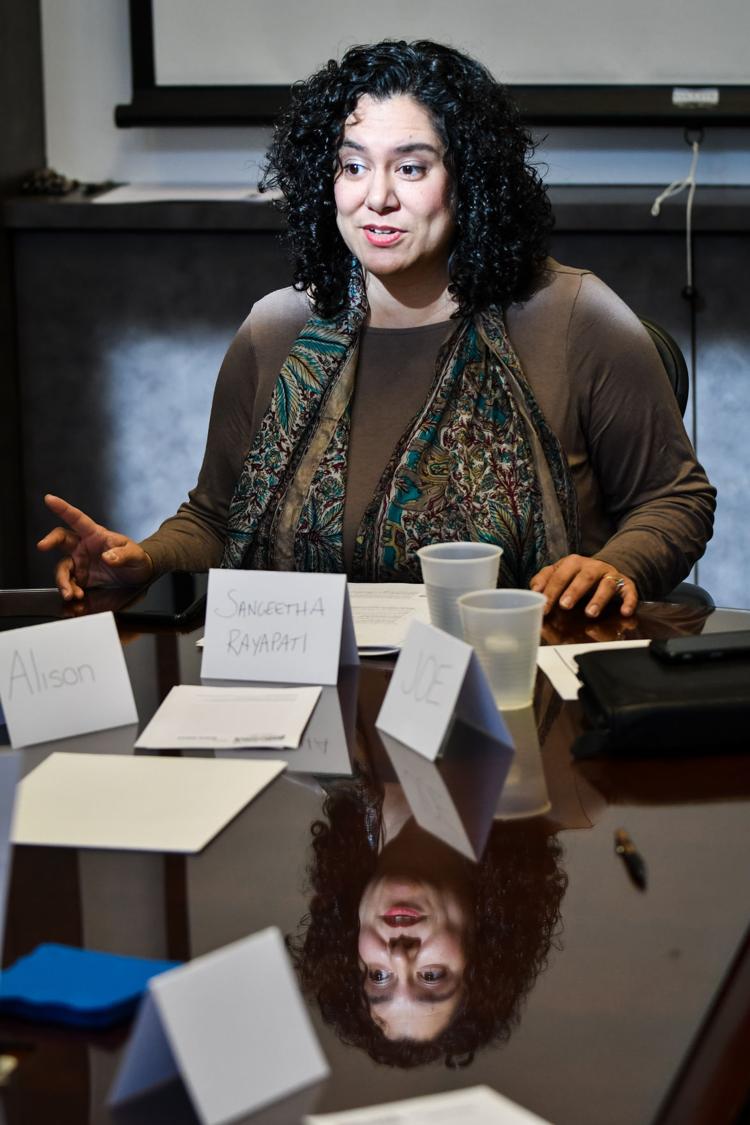 QC Big Table: Moline Library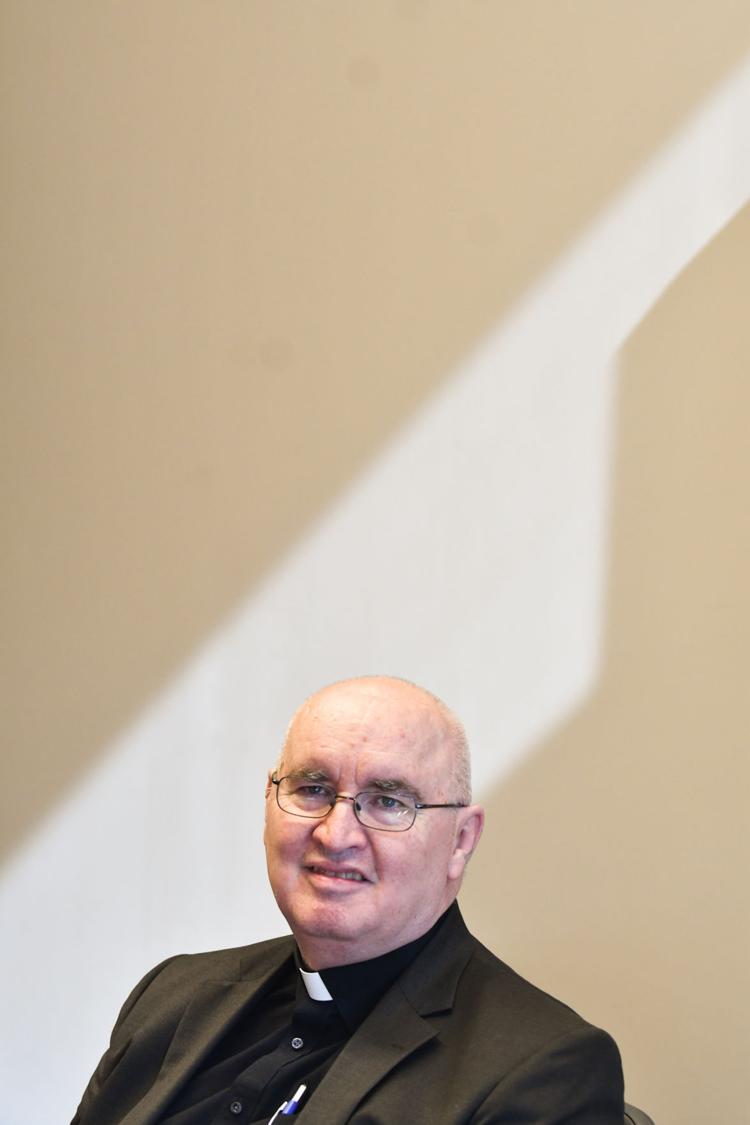 QC Big Table: Augustana College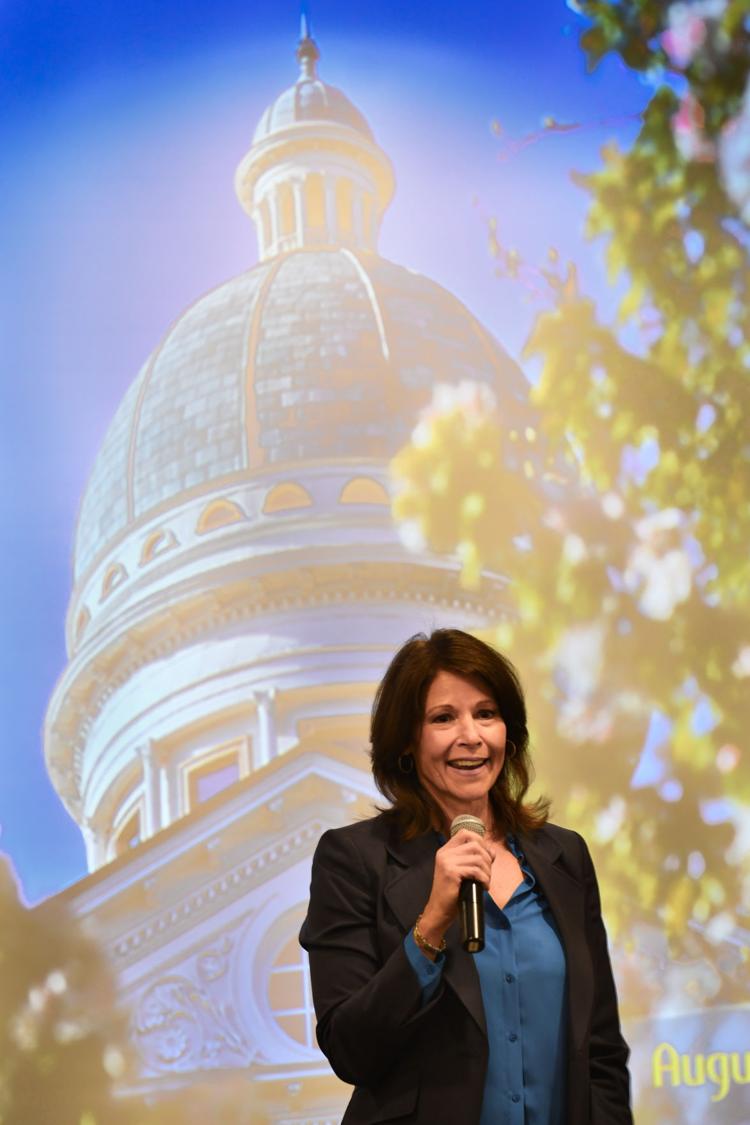 QC Big Table: Augustana College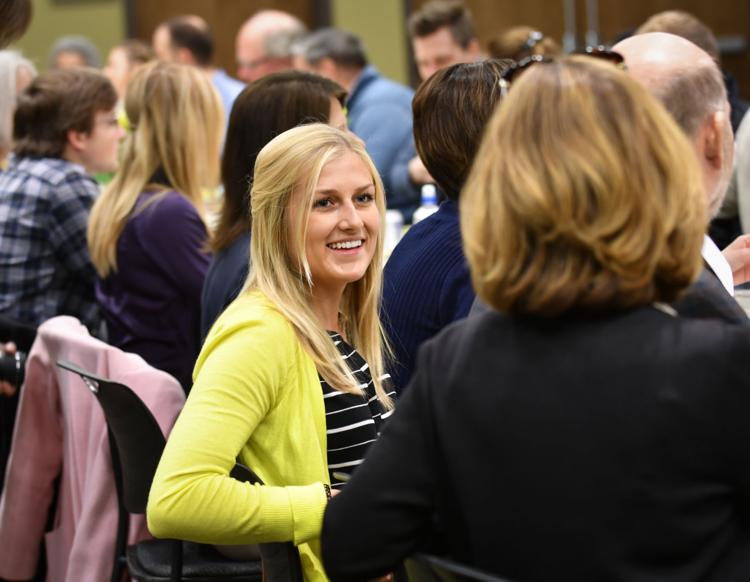 QC Big Table: Augustana College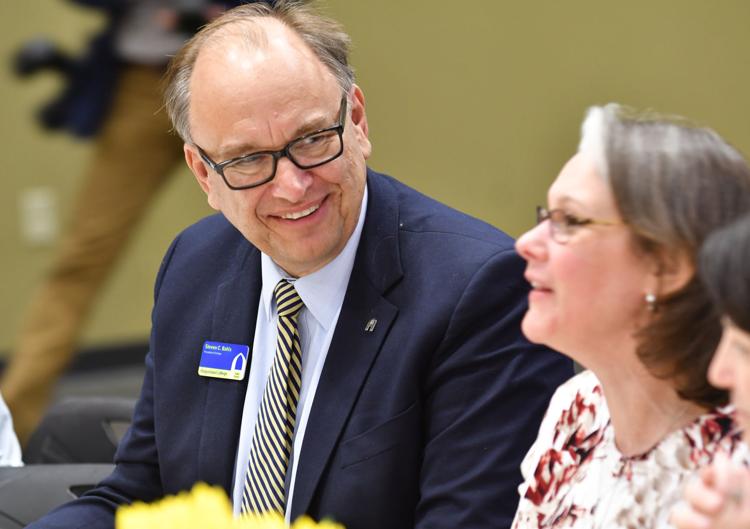 QC Big Table: Augustana College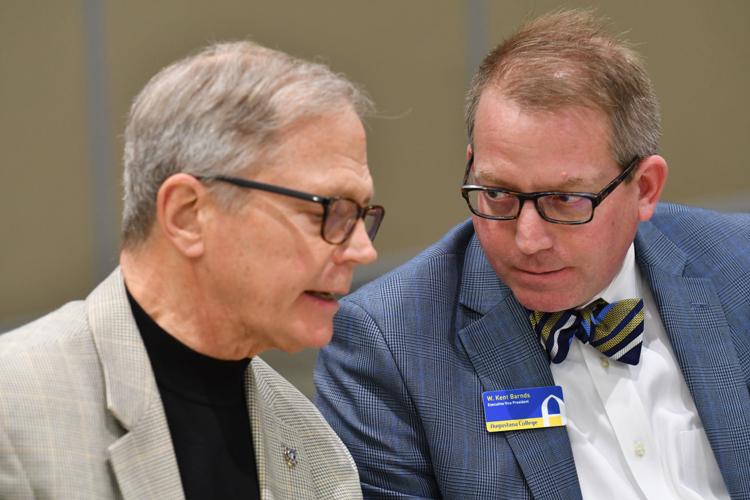 QC Big Table: Augustana College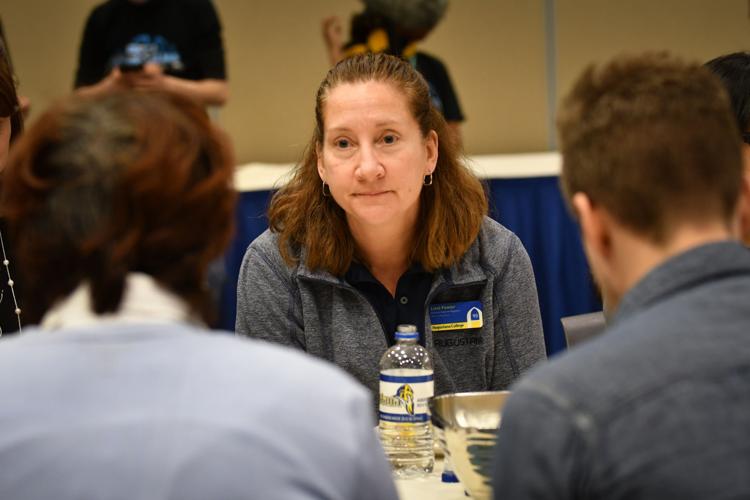 QC Big Table: Augustana College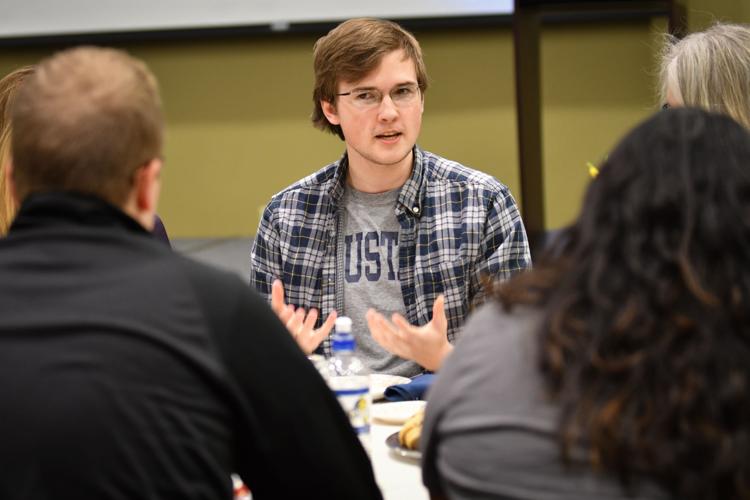 QC Big Table: Augustana College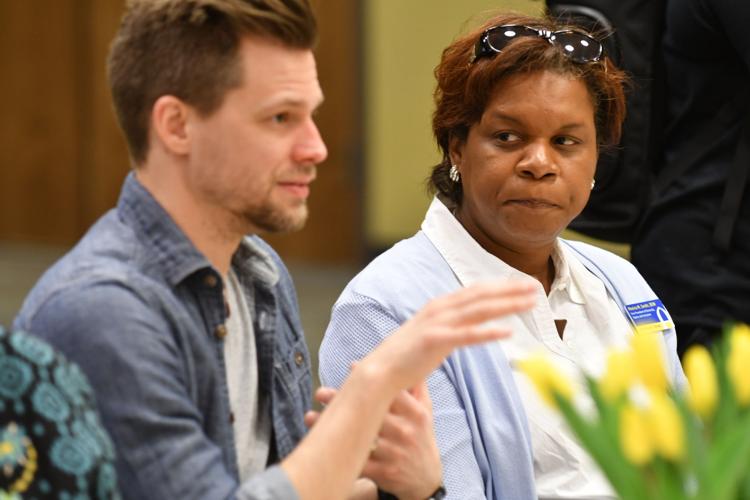 QC Big Table: Augustana College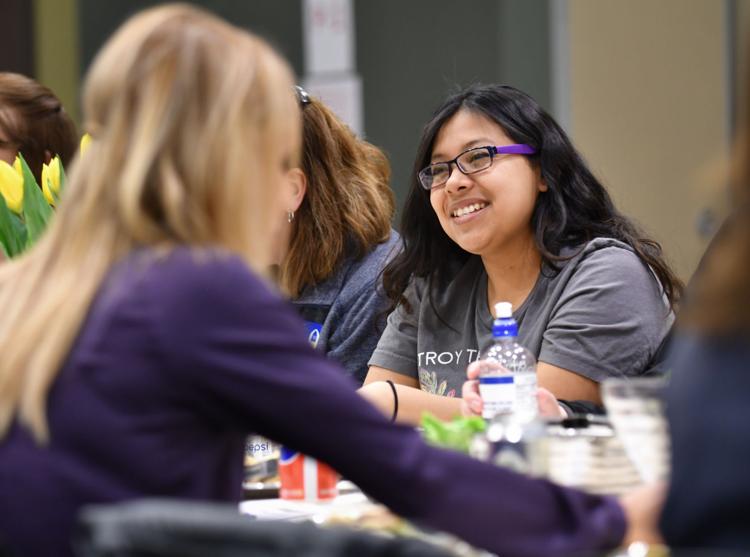 QC Big Table: Augustana College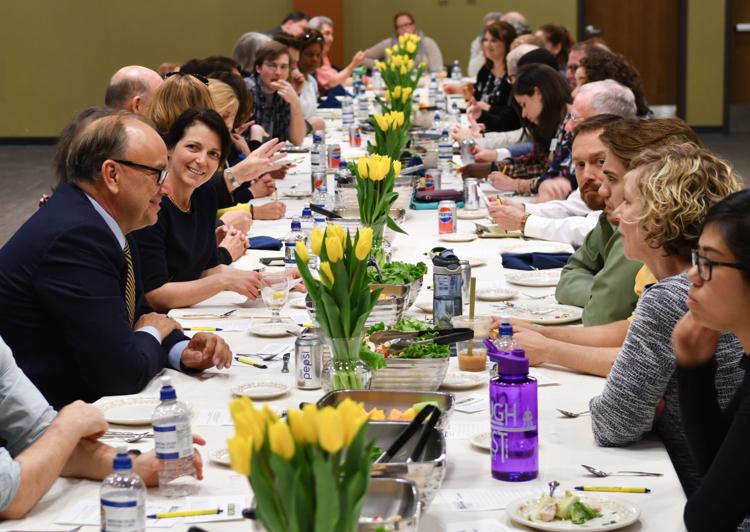 QC Big Table: Augustana College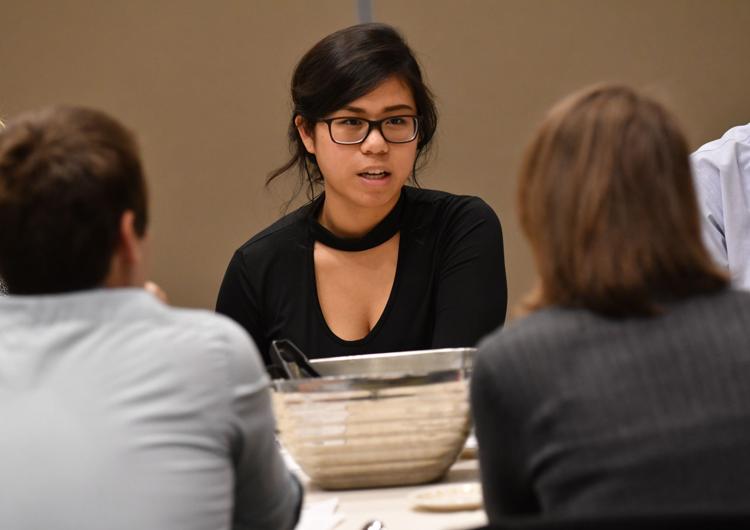 QC Big Table: Augustana College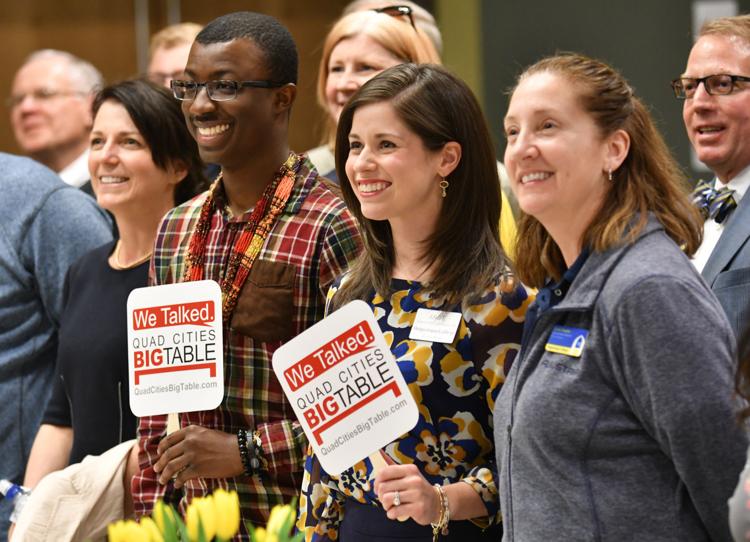 Big Table, The Center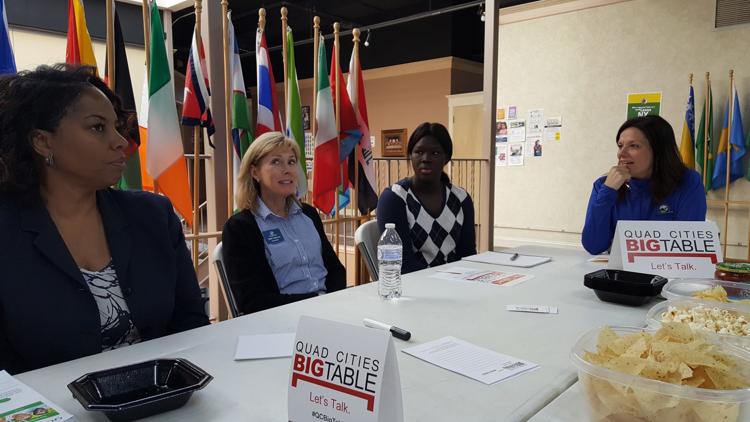 042018-bigtable-glenview-070a.jpg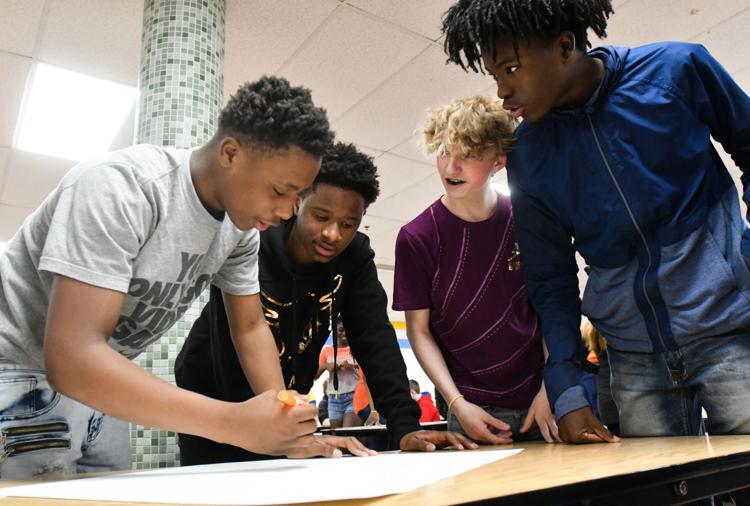 042018-bigtable-glenview-143a.jpg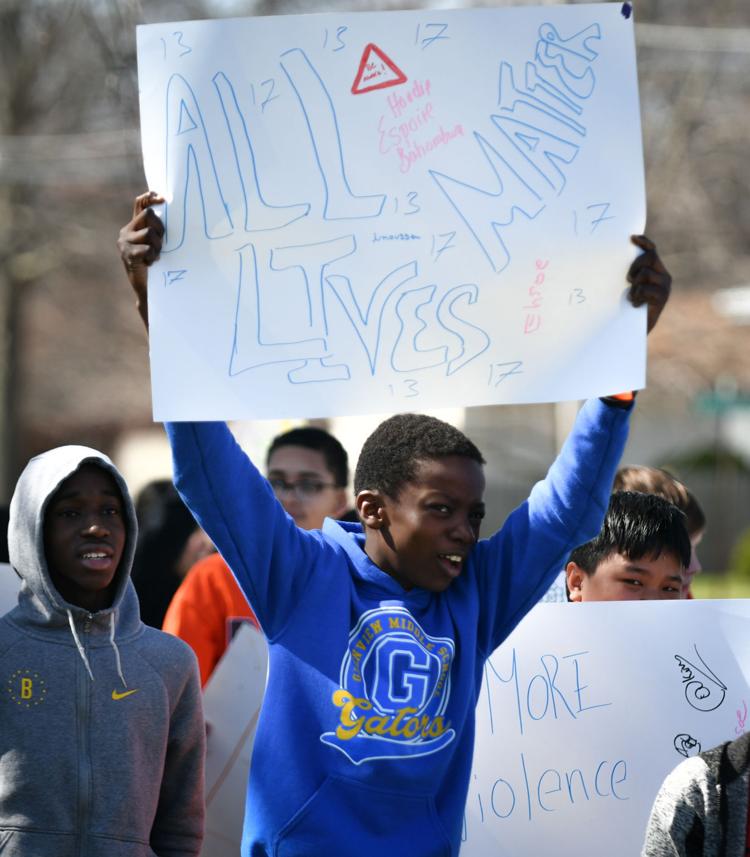 042018-bigtable-glenview-083a.jpg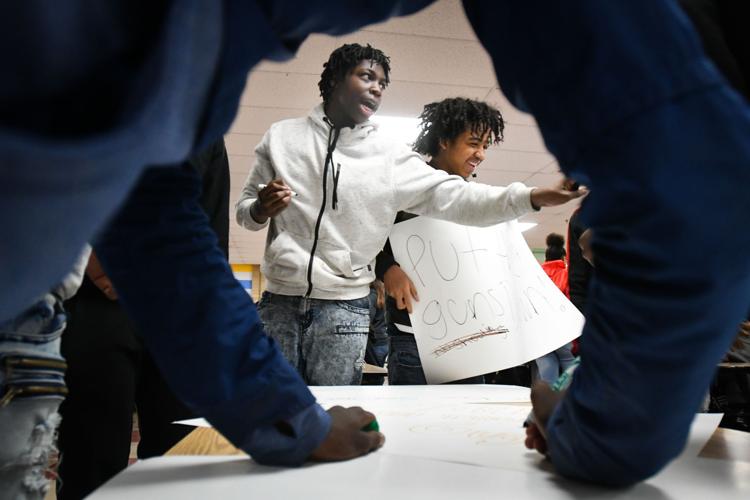 042018-bigtable-glenview-015a.jpg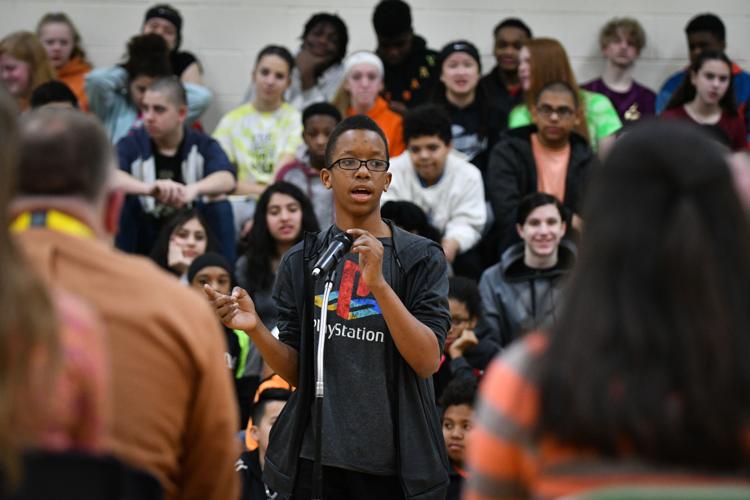 042018-bigtable-glenview-198a.jpg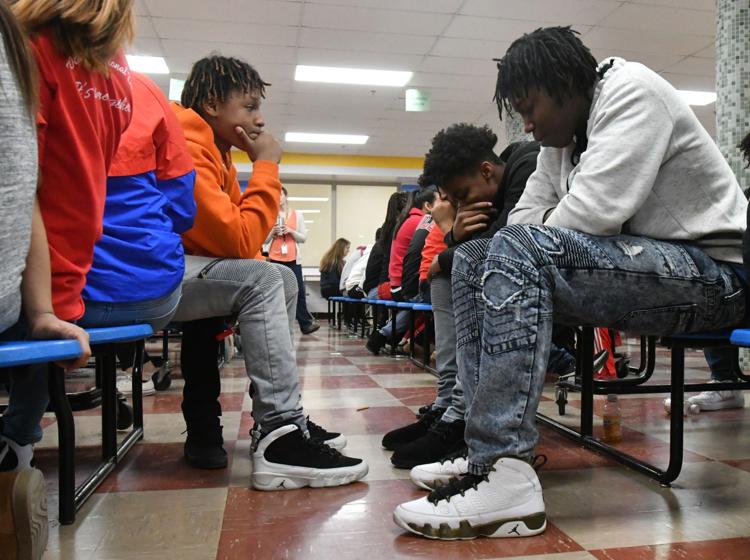 042018-bigtable-glenview-181a.jpg
042018-bigtable-glenview-034a.jpg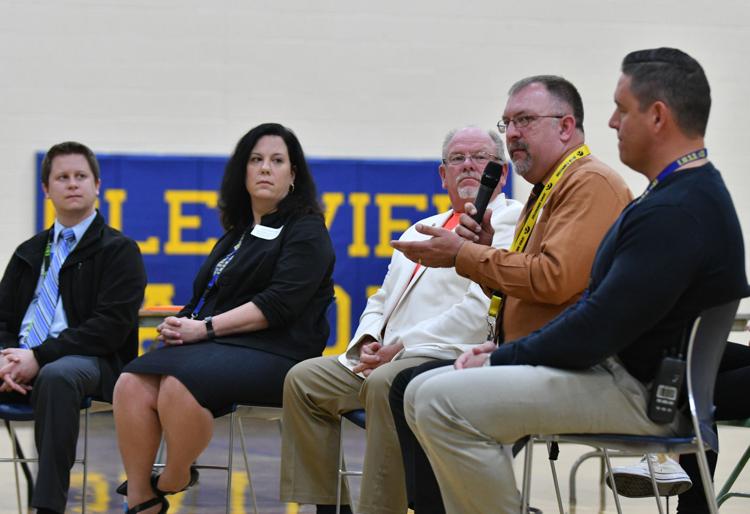 042018-bigtable-glenview-174a.jpg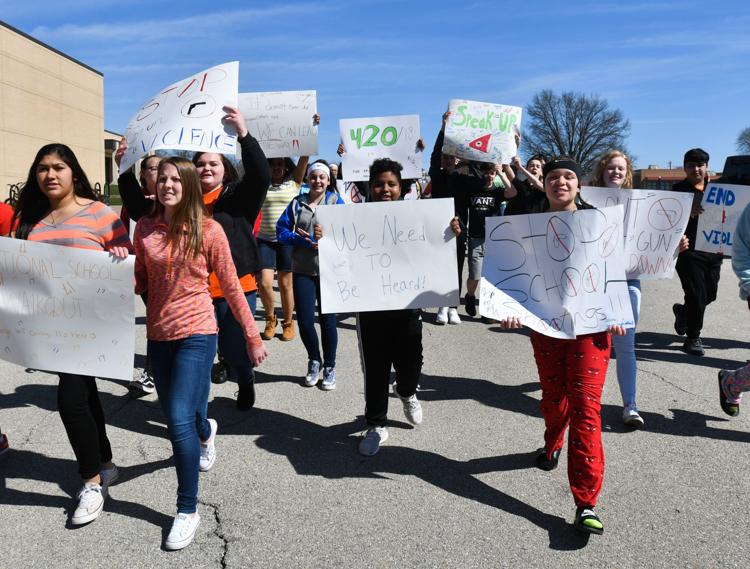 042018-bigtable-glenview-027a.jpg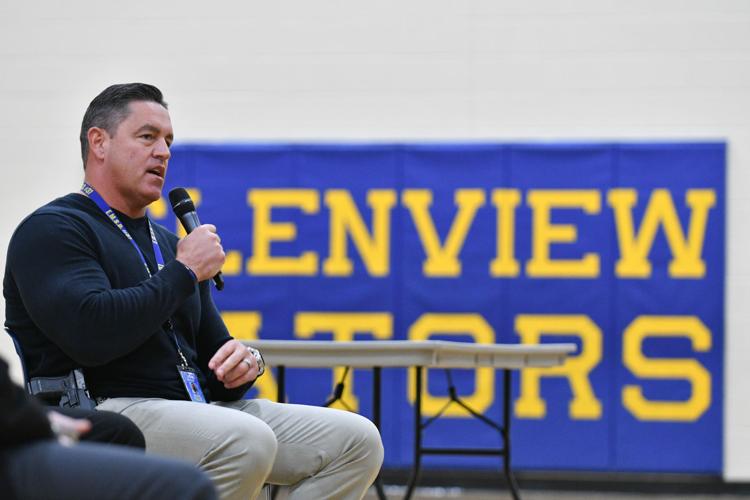 042018-bigtable-glenview-002a.jpg
Fairmount big table tackles tough problems, celebrates good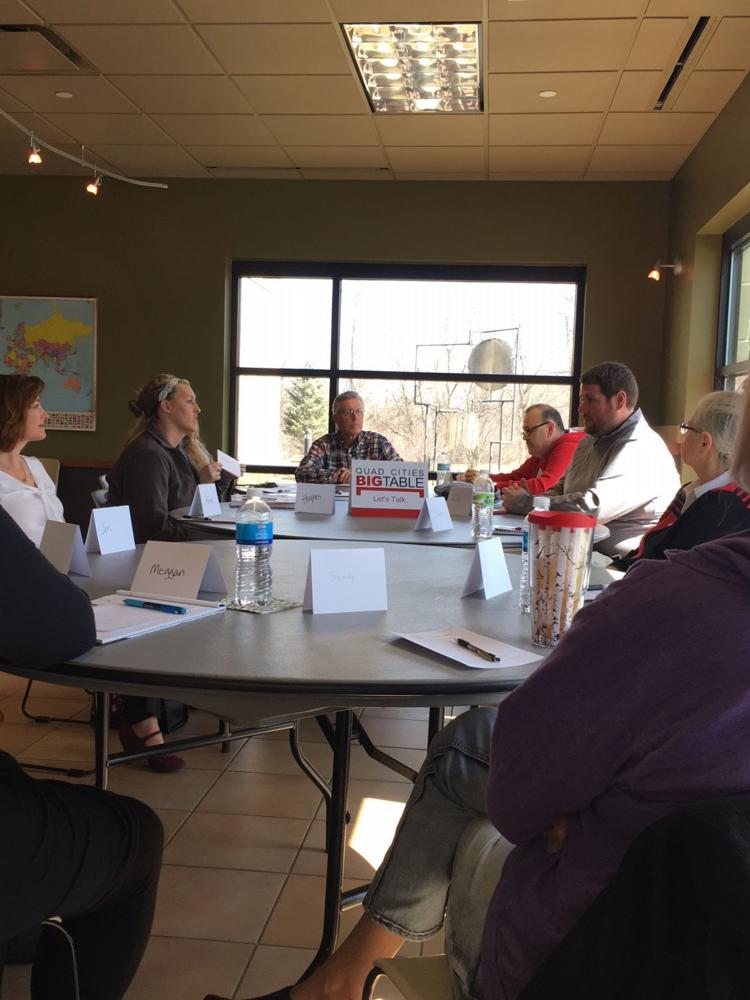 Fairmount big table confronts crime, celebrates good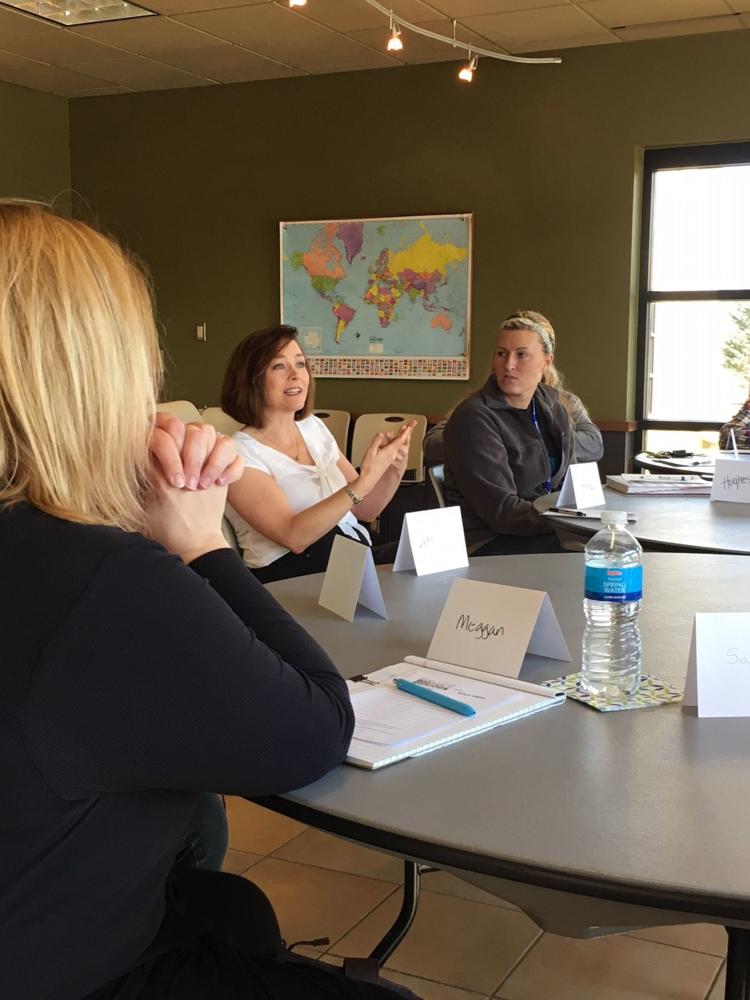 042018-bigtable-esperanza-002a.jpg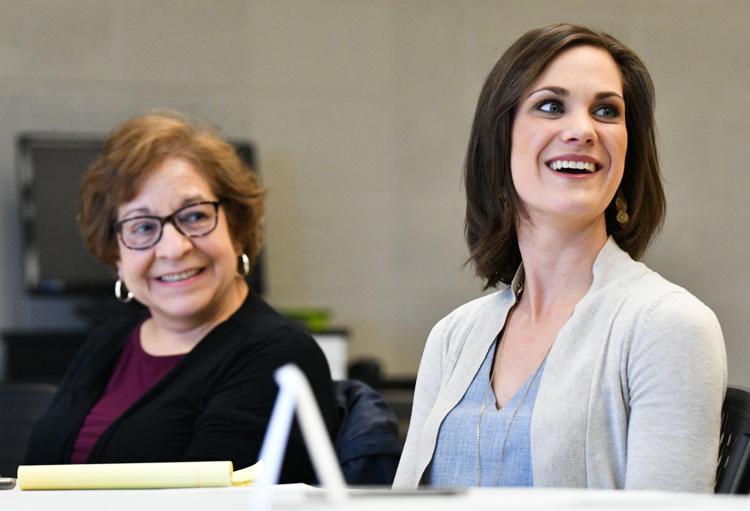 042018-bigtable-esperanza-031a.jpg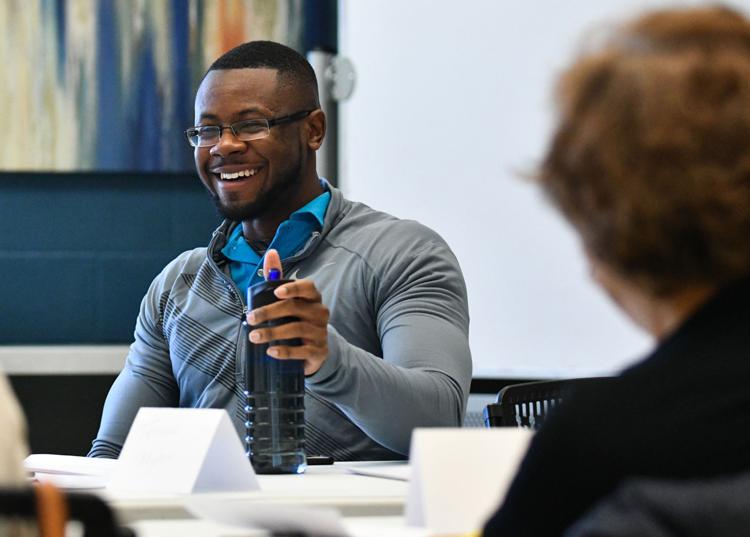 042018-bigtable-esperanza-020a.jpg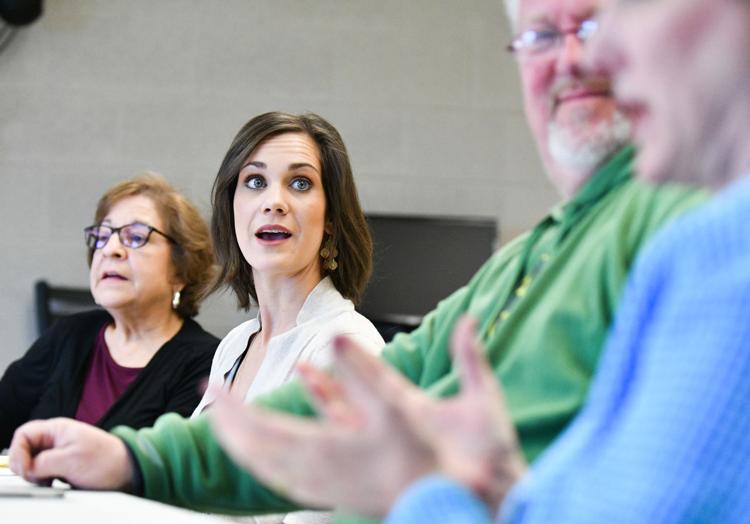 042018-bigtable-esperanza-013a.jpg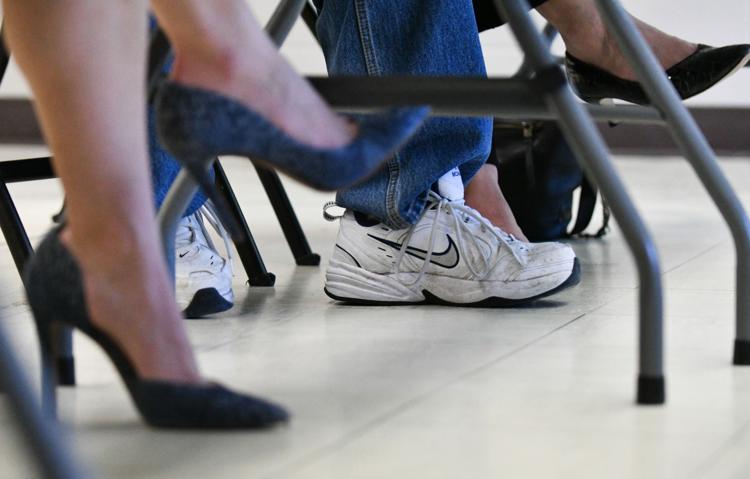 042018-bigtable-esperanza-022a.jpg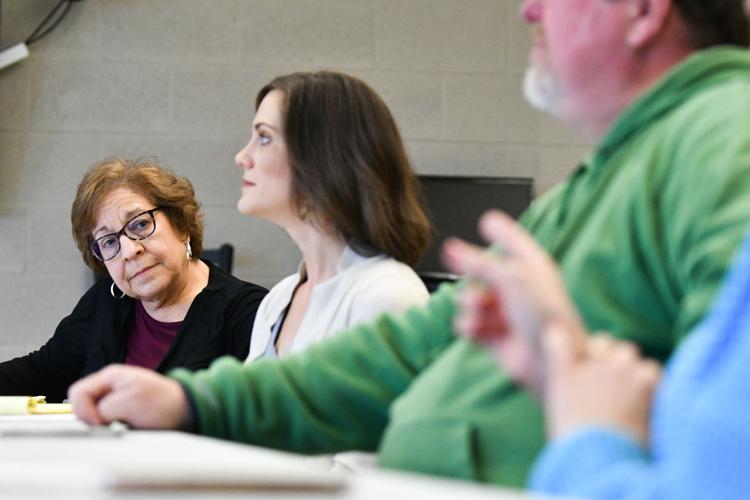 042018-bigtable-esperanza-033a.jpg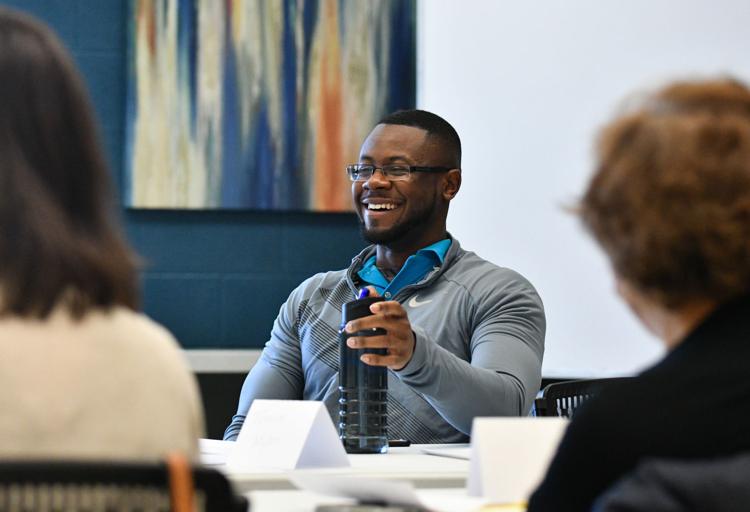 042018-bigtable-esperanza-027a.jpg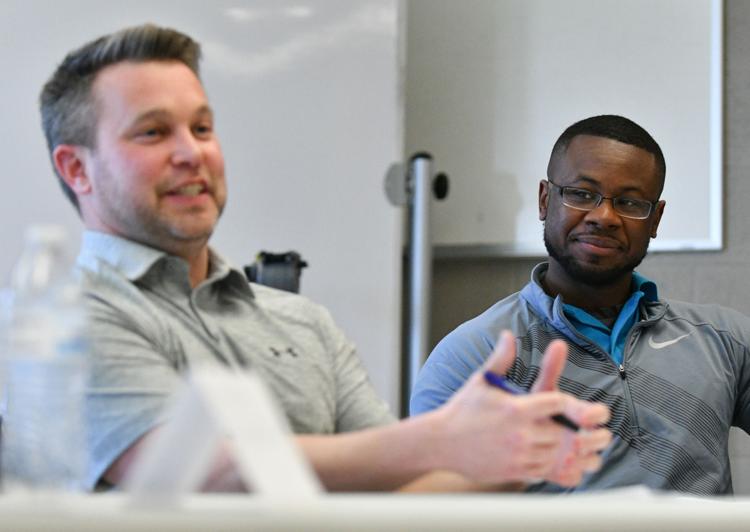 042018-bigtable-esperanza-008a.jpg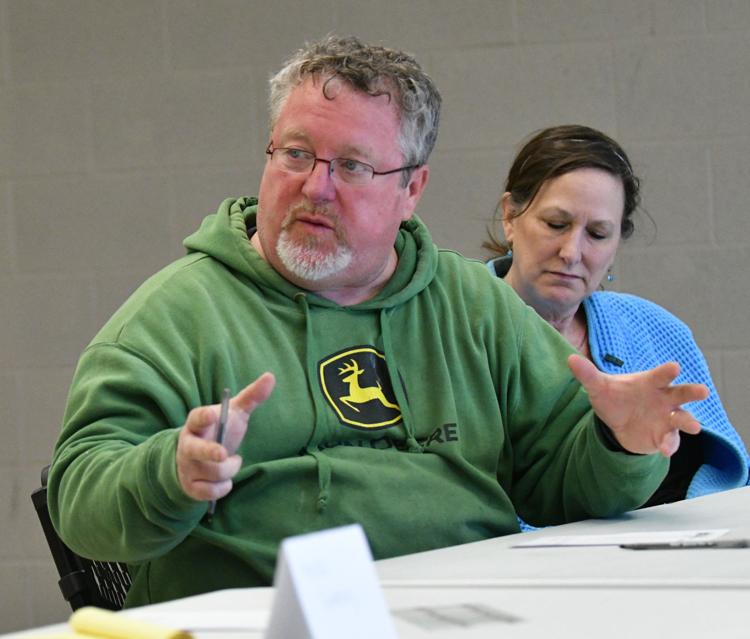 042018 QCT Big Table 001
042018 QCT Big Table 002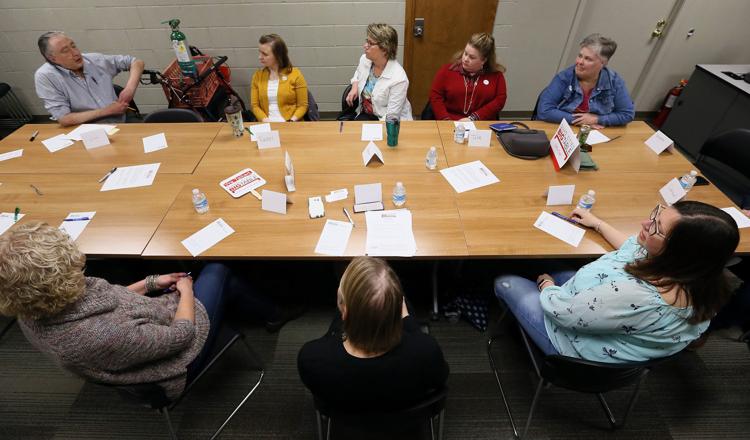 042018 QCT Big Table 003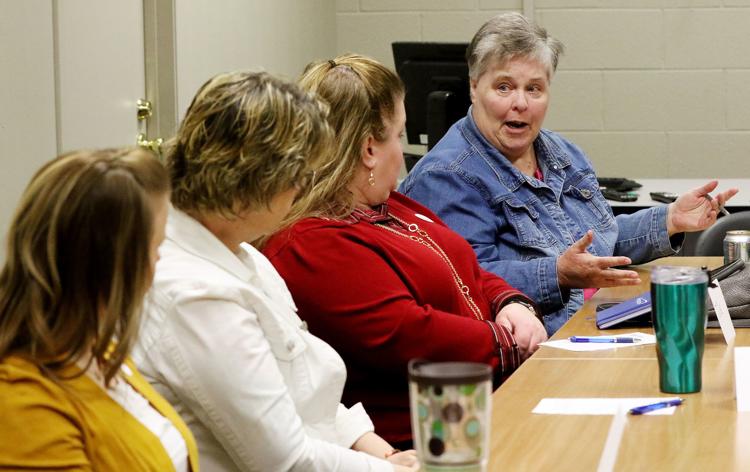 042018 QCT Big Table 004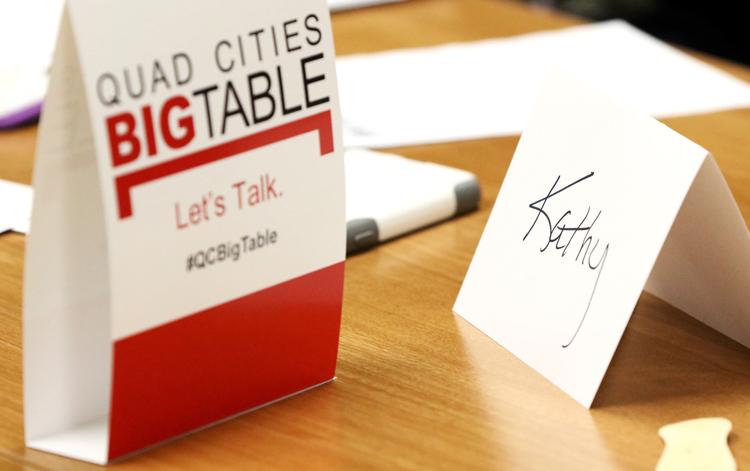 jill, steve, kristi
042018-big-molinelibrary_226a.jpg
042018-big-molinelibrary_188a.jpg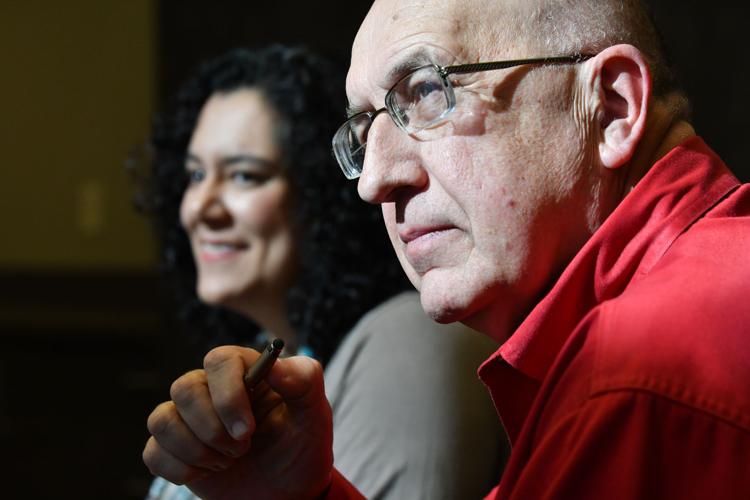 042018-big-molinelibrary_025a.jpg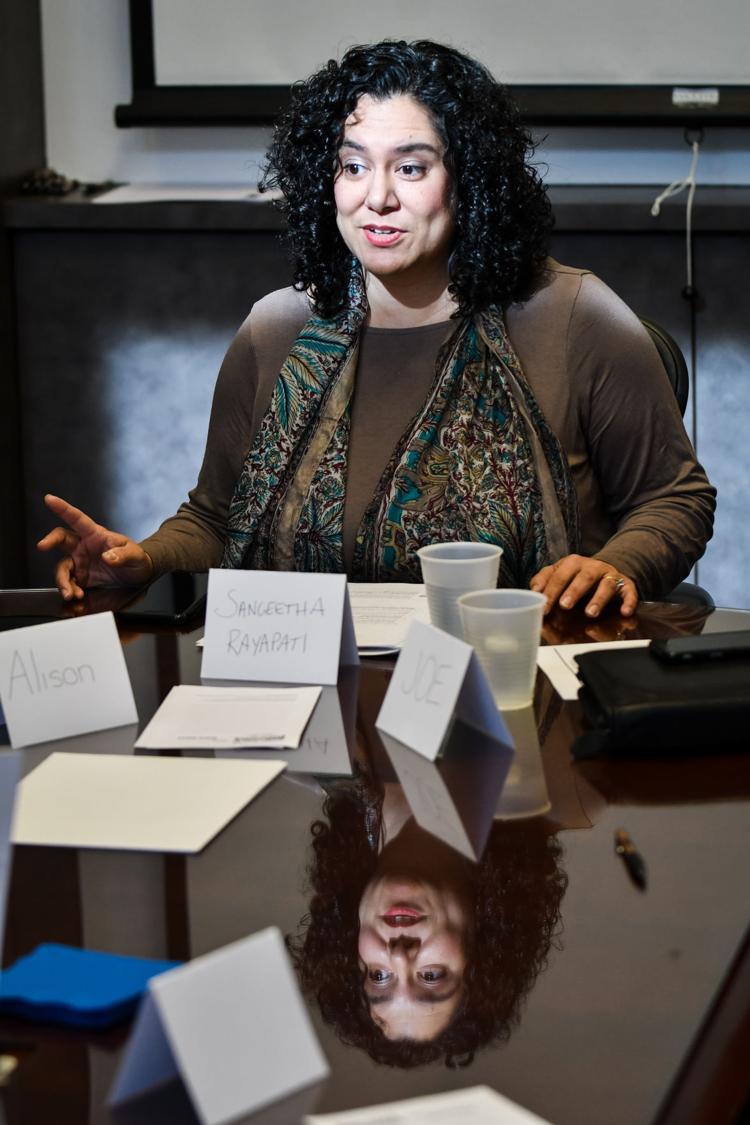 042018-big-molinelibrary_345a.jpg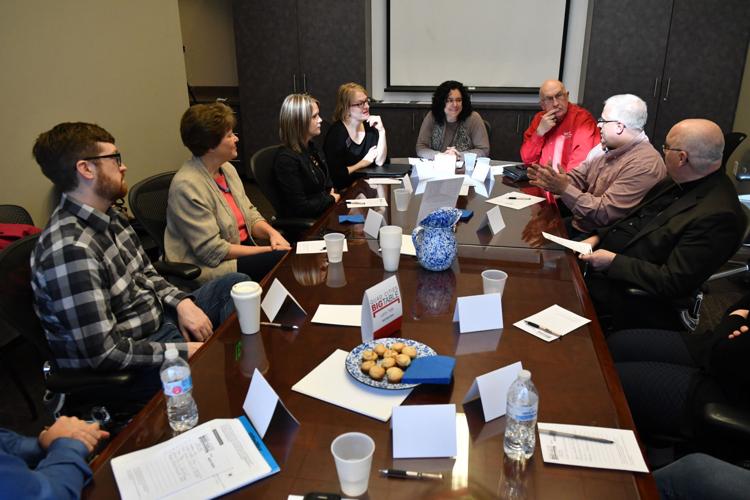 042018-big-molinelibrary_056a.jpg
042018-big-molinelibrary_035a.jpg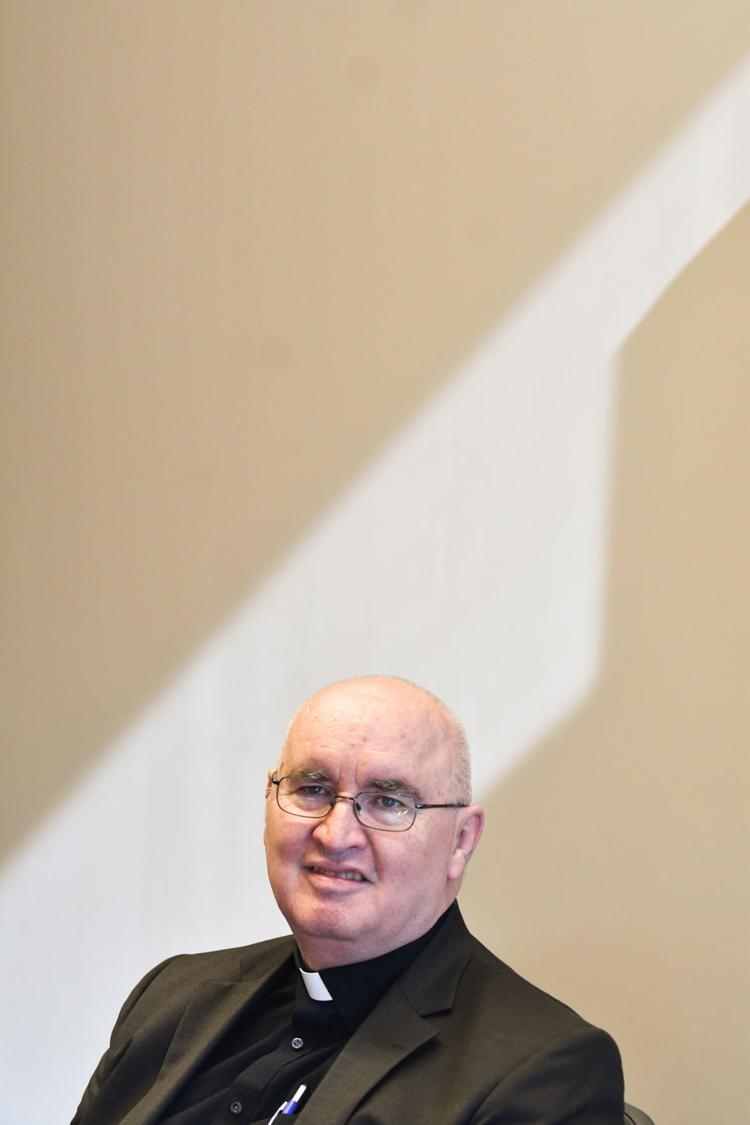 042018-big-molinelibrary_066a.jpg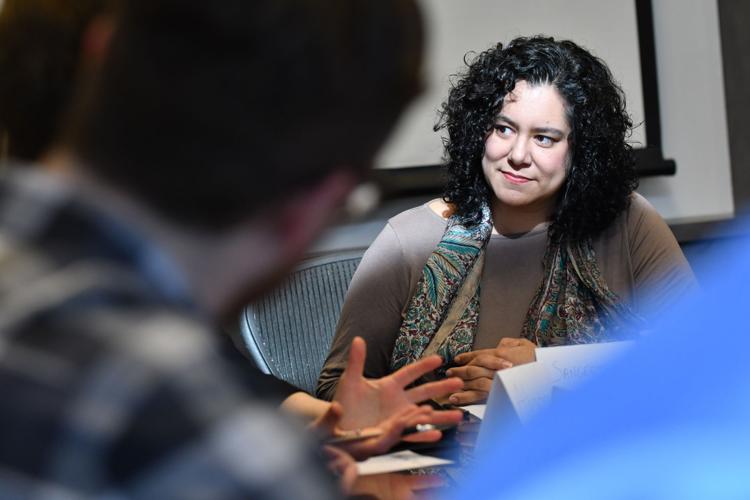 061118-qct-enhancement-project-007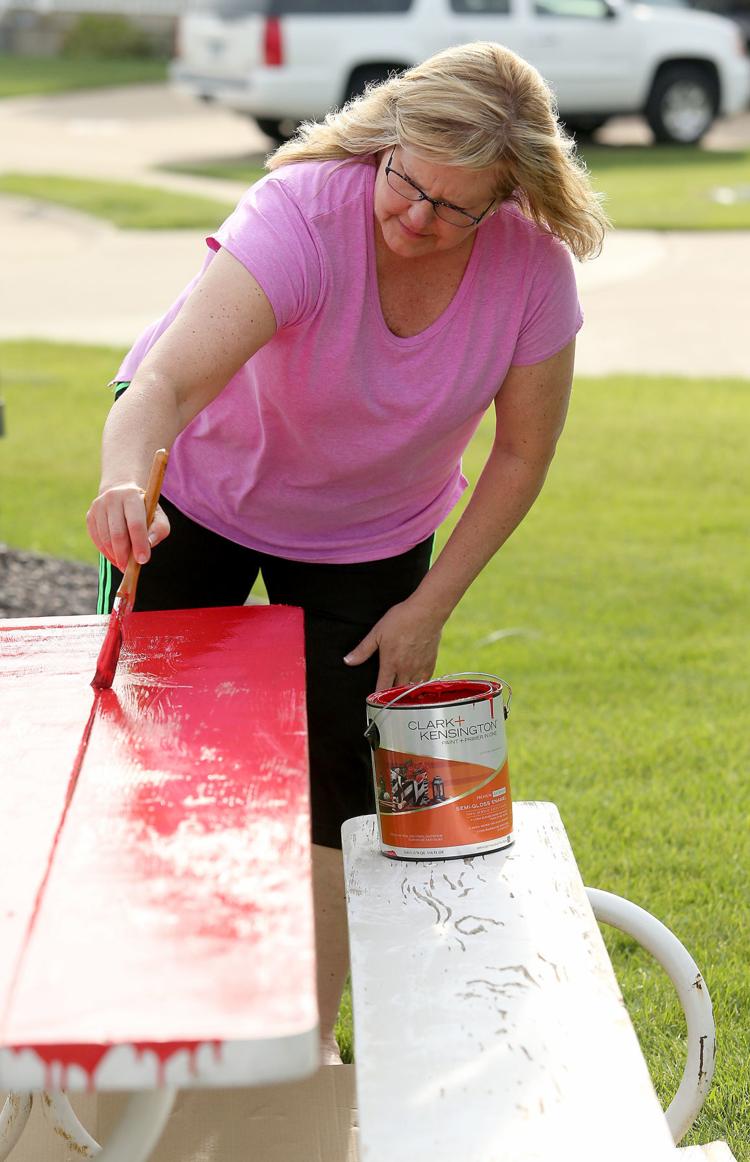 061118-qct-enhancement-project-001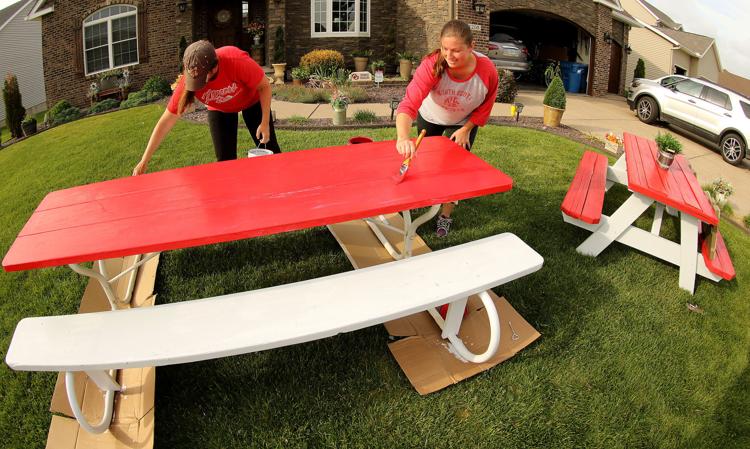 061118-qct-enhancement-project-002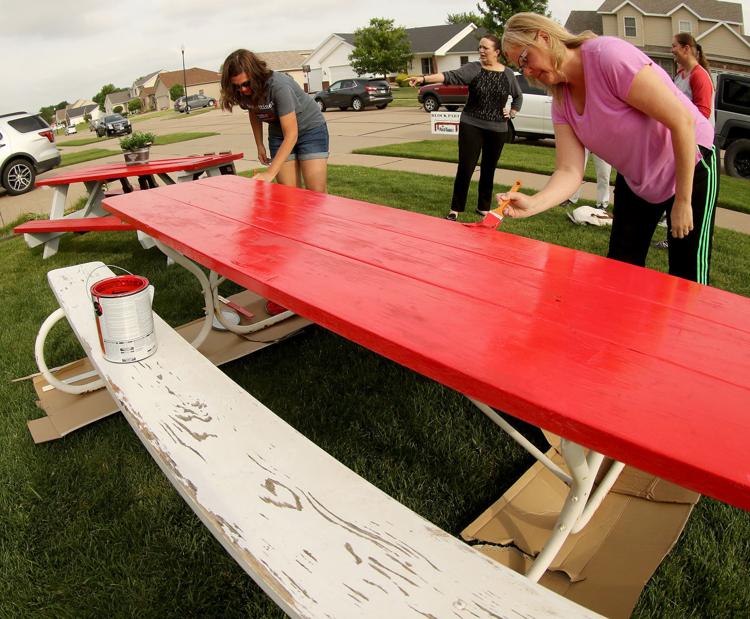 061118-qct-enhancement-project-003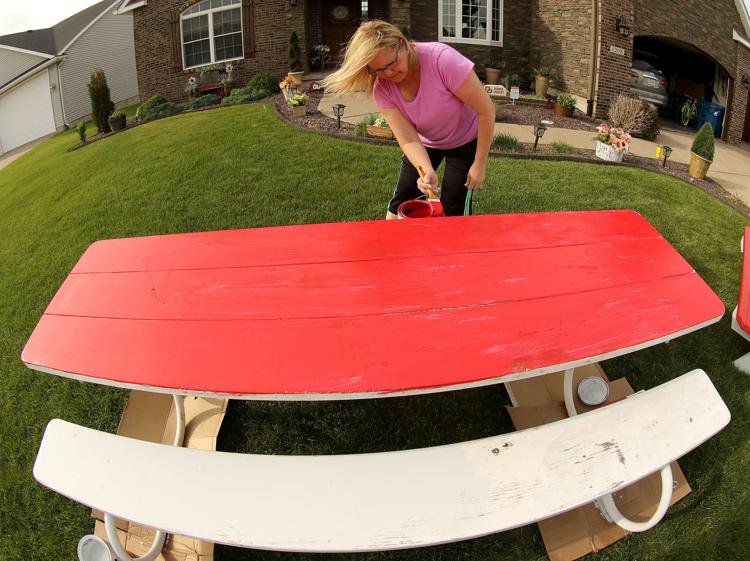 061118-qct-enhancement-project-004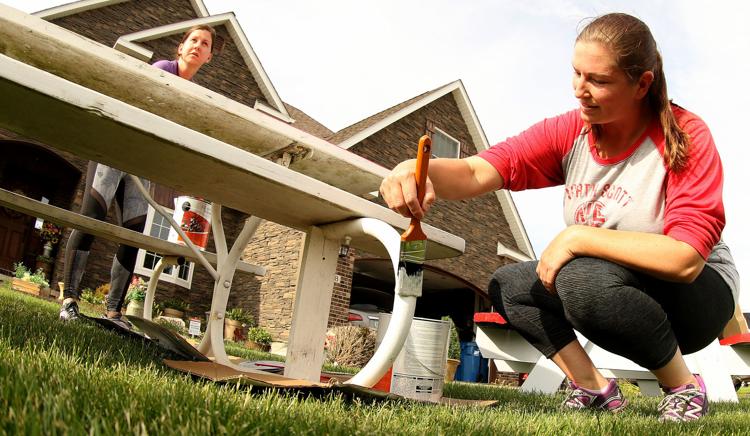 061118-qct-enhancement-project-005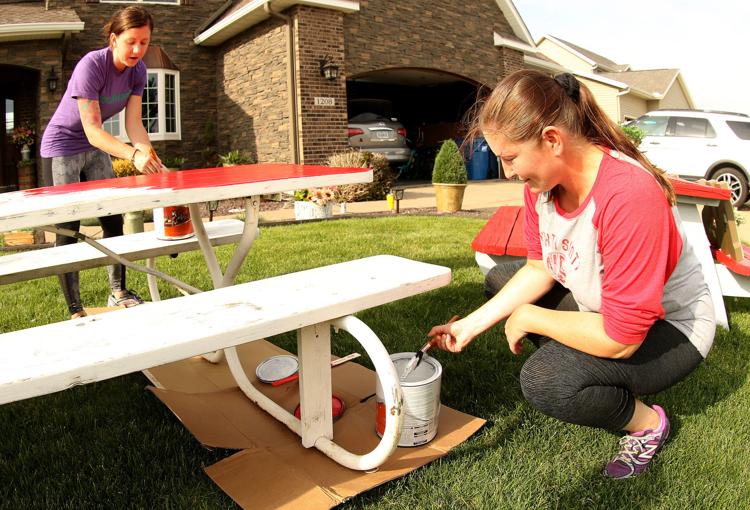 061118-qct-enhancement-project-006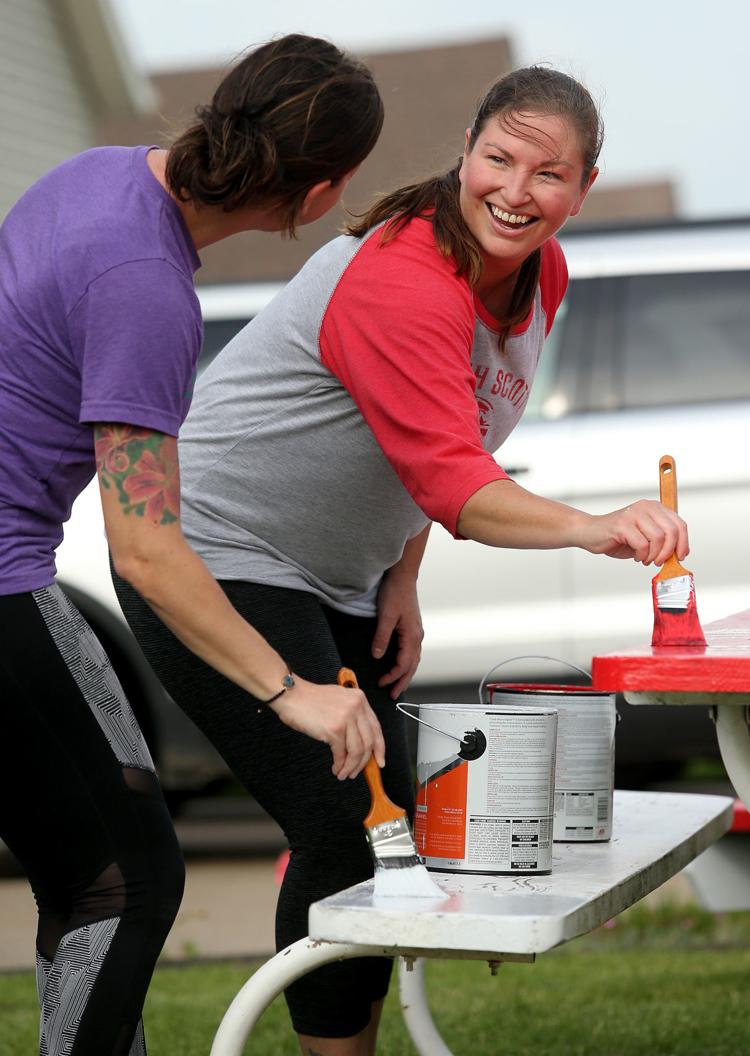 061118-qct-enhancement-project-008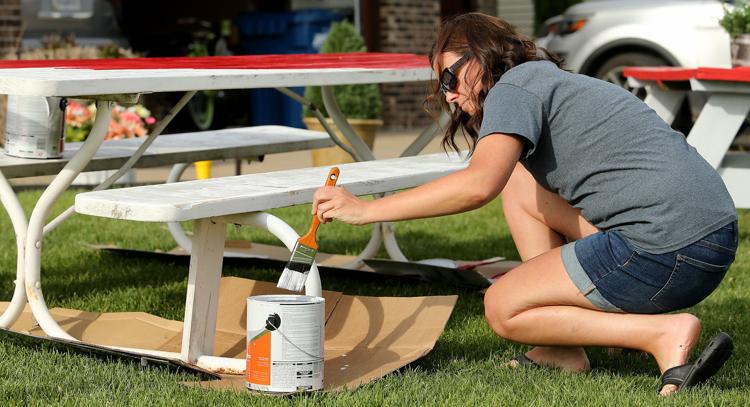 061118-qct-enhancement-project-009