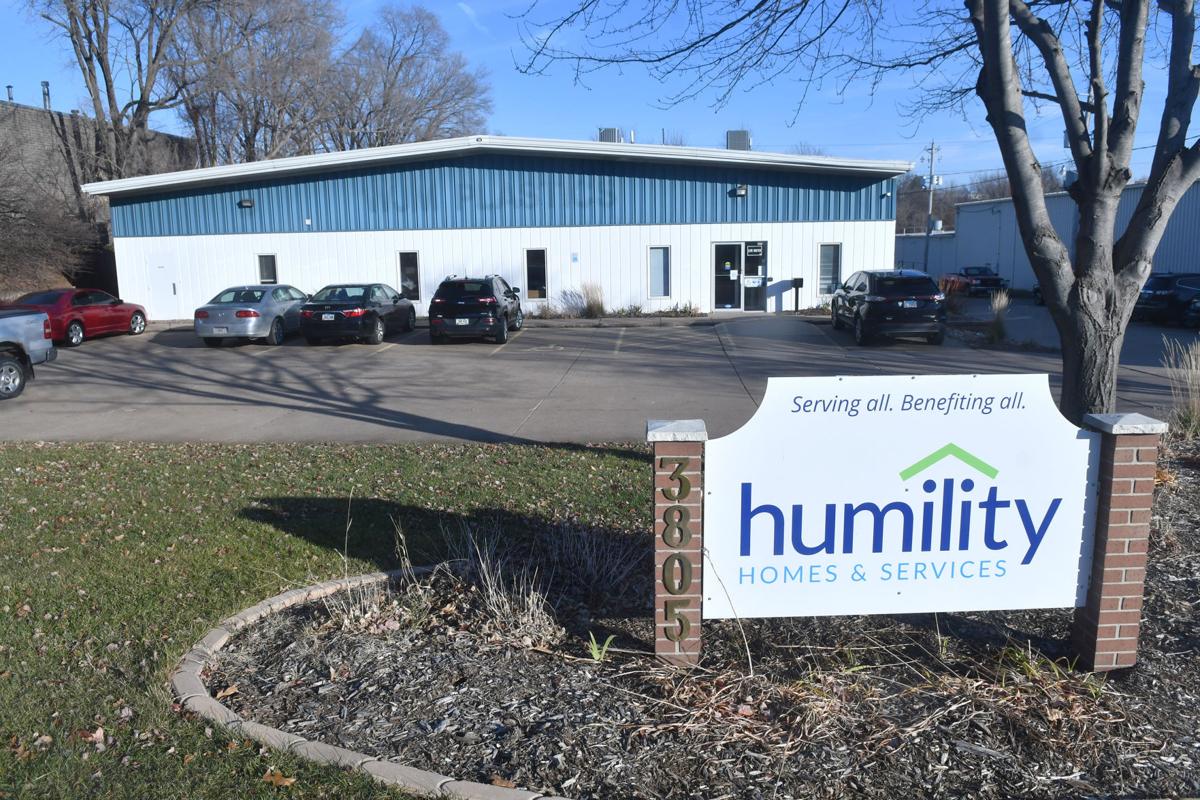 The transformational grants from the Quad-Cities Community Foundation are not just the largest grants the organization awards all year, they are meant to provide a spark, and maybe lead to other grants for the organizations that receive them.
The two recipients of this year's $100,000 grant hope that happens.
East Moline School District 37 and United Township District 30, collaborated to receive one of the grants. Humility Homes and Services Inc. in Davenport received the other.
The two school districts will collaborate to launch a pilot program for high-quality, high-speed Wi-Fi in the Oak Grove area along 7th Street, East Moline, near the river.
Humility Homes will use its $100,000 grant for a pilot program to provide homes and supportive services for people experiencing chronic homelessness.
"We proactively seek out organizations that are doing something that's really going to take a big step forward for the Quad-Cities," said Kelly Thompson, vice president of grant making and community initiatives for the Quad-Cities Community Foundation. "We work with them to figure out how we can help them to take that big step."
A key factor the organization is taking its initial step and the mission is a priority in the community, Thompson said.
EMSD and UTHS school districts team up
With 40 languages spoken in the EMSD grade-school district and the UTHS district, and plenty of low-income families in each, the districts have many families who cannot afford to pay for the Internet, which can be quite a problem with schools having to rely on remote learning during the pandemic.
Internet access is a problem the districts have been aware of for a while, but it moved to the forefront during the coronavirus pandemic.
EMSD District 37 and UTHS District 30 plan to bring high-speed internet to all homes that overlap in both districts. It will provide free internet to about 50 students.
It is not done via individual home accounts but rather a small unit that plugs into an outlet on lights on Mid-American light polls, Kristin Humphries, superintendent of District 37 said. It sends an internet signal to an area and students connect with it via their school's password.
Connecting all students to the internet is a big deal, UTHS District 30 Superintendent Jay Morrow said.
Humphries said the East Moline area would be only the third community in the United States to do it. Council Bluffs, Iowa, is the closest community to accomplish the feat.
"For many families, this is huge," Humphries said. "Even small businesses can use their credit card machines (with it)."
The grant is meant to fund the pilot program expected to be underway before this school year ends. The goal is to eventually have all of UTHS' feeder schools aligned with the program, including Carbon Cliff, Silvis, Colona and Hampton. The cost for that will require other grants, Morrow acknowledges, as the price tag for the entire two districts is estimated at $4-$5 million.
"It will also be a proof of concept," Humphries said of the pilot program.
"This grant will allow us to pursue other grant opportunities," Morrow said. "The ultimate goal is to eliminate the digital divide."
"The Quad-Cities Community Foundation is really a catalyst," Humphries said. "These are community leaders that sit on this board. It's so good that they believe in the vision we want to put forward. We are going to build on this."
Humility Homes and Services grant 
Another $100,000 grant goes to Humility Homes and Services in Davenport and will help the organization help 10 people experiencing chronic homelessness.
This grant will house 10 people for three years in homes the nonprofit owns in Davenport, with supportive services, said Ryan Bobst, strategic initiatives and grant manager for Humility Homes and Services.
"This is such a blessing for us to receive this support," Bobst said. "It allows us to implement a pay-for-success pilot project on supportive housing that we have been working toward for a couple years."
The pandemic had slowed down the effort, but the grant will allow it to "jump start" the program, Bobst said. 
Using national cost-saving estimates, it could save the Quad-Cities about $1.8 million over the three-year period as it's helping people who are most likely to use jails, emergency rooms and shelters.
"It reduces their challenges and suffering and allows them to have dignity and a safe home," Thompson said. "And it will reduce the burden on our communities for the medical, law enforcement and other sorts of costs that come when people are experiencing this kind of instability. 
"The idea is that this grant will help them get this program started," Thompson said. "Communities will see savings as will the organization ultimately. Then the communities can understand that those savings can be best used by helping to house more people because they are saving more than that in policing, hospitals and all these different systems that are really taxed when we have people who are experiencing chronic homelessness.
"Hopefully in the long run, it will demonstrate the success of this program so that more investment can be made in it."