Quad-City area hospitals, nursing homes and emergency first-responders have enough personal protection equipment for now, but are keeping a close watch on supplies, continuing to place orders, being conservative in use and asking for donations, representatives say. 
Personal protection equipment, or PPE, includes surgical and N95 masks, isolation gowns, goggles, face shields, gloves, even hand sanitizer — anything that protects people from contamination, specifically the COVID-19 virus.
A brief survey conducted just over a week ago — March 24 — by the U.S. Conference of Mayors showed that a shortage of such supplies had reached "crisis proportions in cities across the country."
In securing supplies, Quad-City area hospitals, nursing homes and first responders continue to work with their regular suppliers.
But since COVID-19 became an emergency in March, the emergency management agencies of both Scott and Rock Island counties also have begun ordering PPE for dispersal in their counties. These supplies go to health care providers, managers of long-term care centers such as nursing homes and to first-responders, such as police and fire departments and MEDIC EMS ambulance service, Dave Donovan, director of the Scott County EMA, explained.
The orders are placed with national warehouses that stockpile strategic supplies for just such emergencies, he said.
As of Monday, the state of Iowa had pending orders for two million surgical and procedural masks, 500,000 N95 masks, 500,000 face shields and 250,000 gowns, Gov. Kim Reynolds said in her daily news conference.
In Scott County, there is a back-order for isolation gowns, N95 masks and surgical masks for patients, Donovan said. As of Tuesday, the Iowa Department of Health was recommending more PPE use by staff of nursing homes when dealing with new residents, he said.
"I would expect we would likely never get everything of what we ask for," he said.
The Rock Island County Emergency Management Agency has an order in for thousands of N95 and surgical masks and hundreds of containers of hand sanitizer, wipes and gowns, said Mindy Meyers, a Rock Island County Sheriff's lieutenant and coordinator of the Rock Island County Emergency Management Agency.
Both Donovan and Meyers said Tuesday that their sense is that everyone has enough supplies for now. 
"Right now we're not in dire straits," Donovan said.
But the "burn rate" currently is 10 days to two weeks, so supplies need to be constantly replenished, Meyers said.
Both agencies along with the Rock Island County Health Department are surveying providers weekly.
In placing orders, the agencies follow guidelines aimed at equitable distribution, including ordering only a one-week supply of various items and ordering them only when the supply is expected to last only two weeks or less, based on current burn-through, Donovan explained.
Gov. Reynolds said Monday that masks and face shields are the top challenge. "Every state and health care facility needs the same PPE we do," she said.
"As of Sunday, we have made 153 total deliveries (of PPE) to all 99 counties and still we cannot supply 100 percent of the need."
At MEDIC EMS, Jeremy Pressman, fleet community relations manager, said that when calls come in, questions are asked about a patient's condition. If symptoms indicate a possible COVID-19 infection, the call is sent out as an "isolation alert," meaning first responders and medics wear N95 masks, face shields, gowns and gloves, and they put a mask on the patient, Pressman said.
If a call is not an isolation alert, responders use only standard equipment such as gloves and possibly a mask, he said.
WHAT ABOUT CLOTH MASKS?: These are being collected, but their primary benefit would be to stretch out the supply of N95 and surgical masks, Donovan said.
A health care provider could put a cloth mask over a surgical or N95 mask to see a patient and then "as long as the provider is not sneezed at or coughed on," the provider could remove the cloth for sterilization, put on another cloth mask and see another patient, extending the use of the N95, Donovan said.
The Centers for Disease Control and Prevention and the state departments of public health have guidelines on this, he said.
If there is a scarcity, "it's going to come down somewhat to the individual organizations" as to what they will use, he said.
Cloth masks also can be used as a layer of protection in areas where there is no direct patient contact.
GENESIS STATEMENT: Genesis Health System has "all of the protection equipment and supplies necessary for caring for the present level of hospitalized patients and additional patients should we experience the expected higher volumes of COVID-19 patients," Craig Cooper, senior communications specialist, said in a written statement.
"Genesis continues to place orders and receive new shipments of supplies but has also instituted efforts to conserve supplies."
He said Genesis is not running low "at this time as long as orders continue to be delivered."
"We are always placing orders from our regular suppliers for PPE, gloves, surgical and isolation gowns and face shields and eye protection. Our orders have arrived fairly close to expected deliveries.
"Many supplies hospitals use are based on 'historical use' so finding alternatives for surge volumes could be a necessity, which we are dealing with as the need arises. We are pursing a number of different sources of supplies, including suppliers we may not have used before," he said.
The hospital system also is practicing conservative use to make personal protection equipment last longer. For example, "We are limiting the number of staff entering isolation rooms, which decreases consumption," Cooper said. "We are also limiting the use of non-essential personnel or procedures utilizing PPE.
"Examples would temporarily delaying student nurse clinicals, temporarily limiting elective cases in the operating rooms and cleaning eye protection for reuse. We are cleaning and re-sterilizing PPE equipment when appropriate."
Genesis' central purchasing department also supplies its member clinics and doctor offices, Cooper said.
UNITY POINT HEALTH-TRINITY: "This is a very dynamic and fluid situation, and like all other health systems, UnityPoint Health is actively monitoring and responding to changes in the market for COVID-19 related supplies," according to a written statement from Ashe Simpson, a spokesman.
"We are working with our medical supply distributors, UnityPoint Health system partners, community partners and others to maintain an adequate supply of various masks and supplies.
"At this time, we are accepting donations of handmade fabric face masks to be used by team members not in direct patient care settings to conserve our patient care supplies. The fabric mask pattern and our drop off locations for donations can be found by visiting unitypoint.org/help."
ELSEWHERE IN IOWA: In her Monday news conference, Gov. Reynolds lauded private sector manufacturers who are donating supplies or re-tooling to produce them.
Companies in Mason City and Fairfield are gearing up to make masks, and a network of people living in Cedar Rapids who own 3D printers made 3,000 face shields, she said.
The latest on the coronavirus in the Quad-Cities
Some news you can use. Check out the latest developments regarding coronavirus in the Quad-Cities.
COVID-19 mobile testing at Genesis Health Systems in Davenport
031920-qc-nws-mobiletesting-010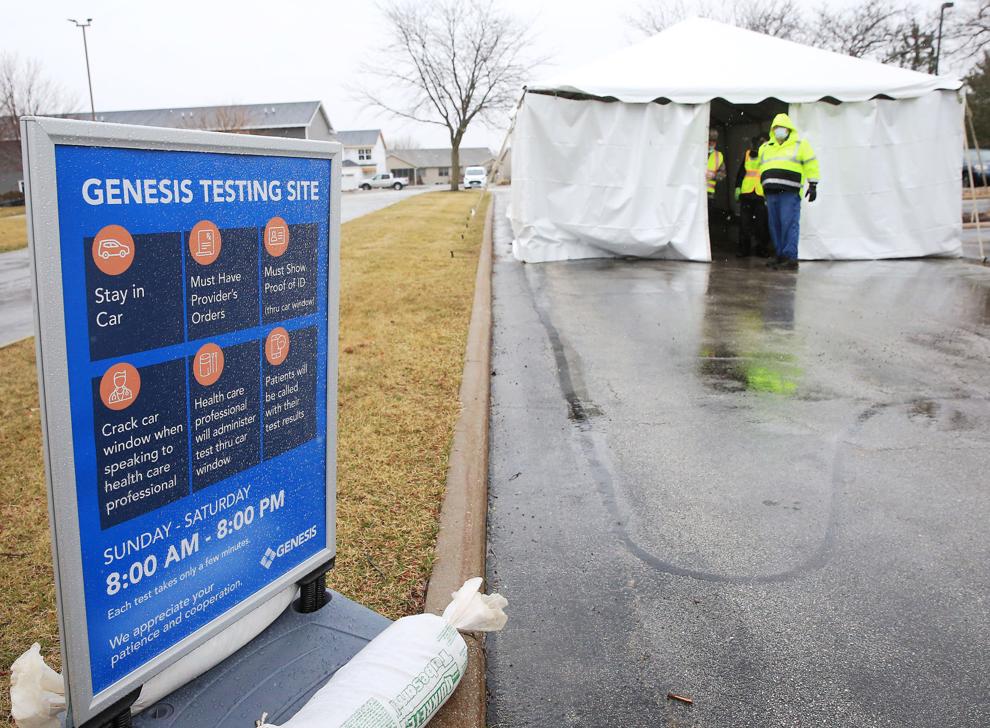 031920-qc-nws-mobiletesting-004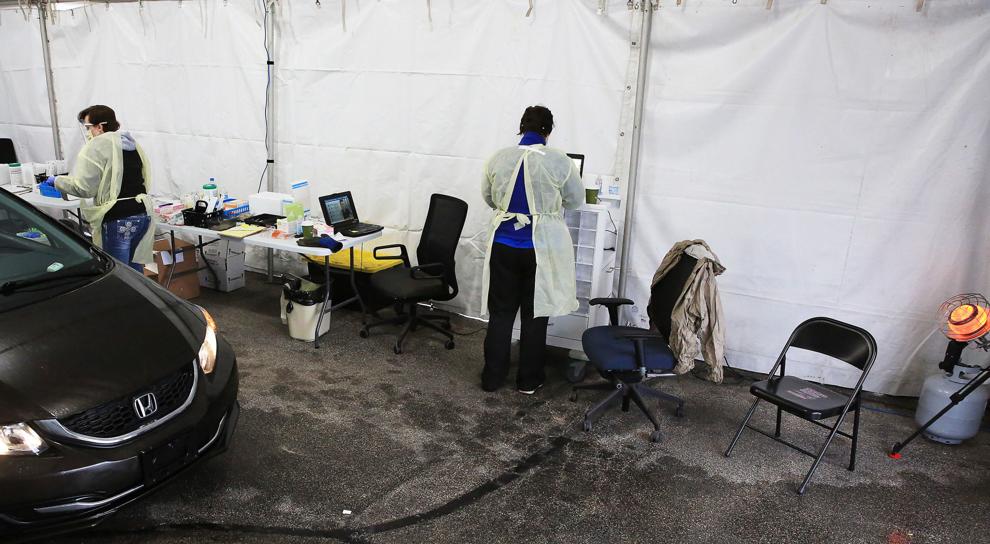 031920-qc-nws-mobiletesting-011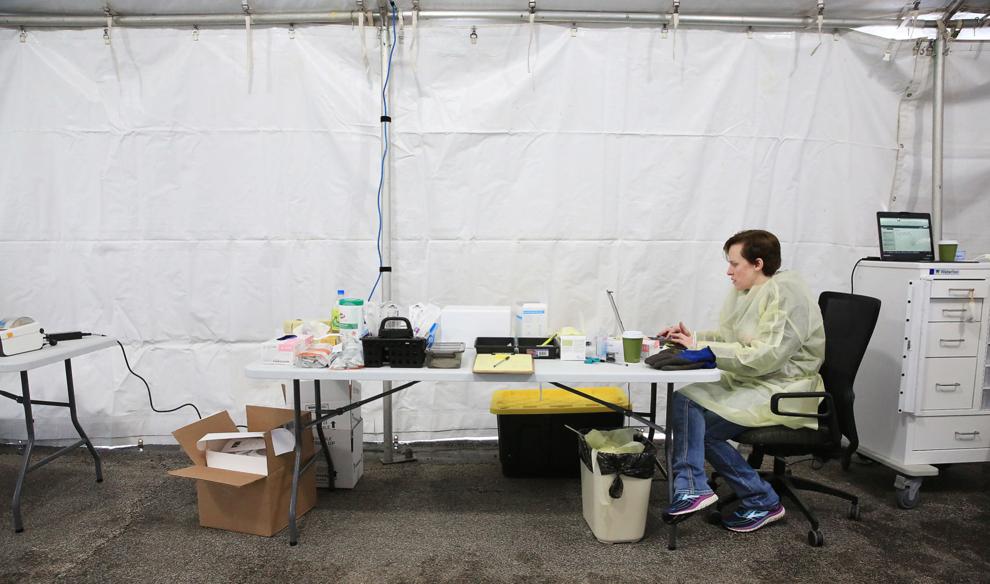 031920-qc-nws-mobiletesting-012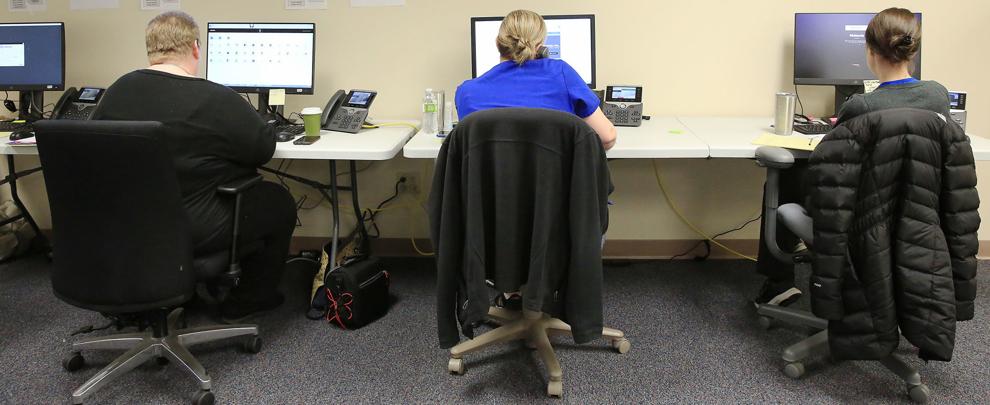 031920-qc-nws-mobiletesting-002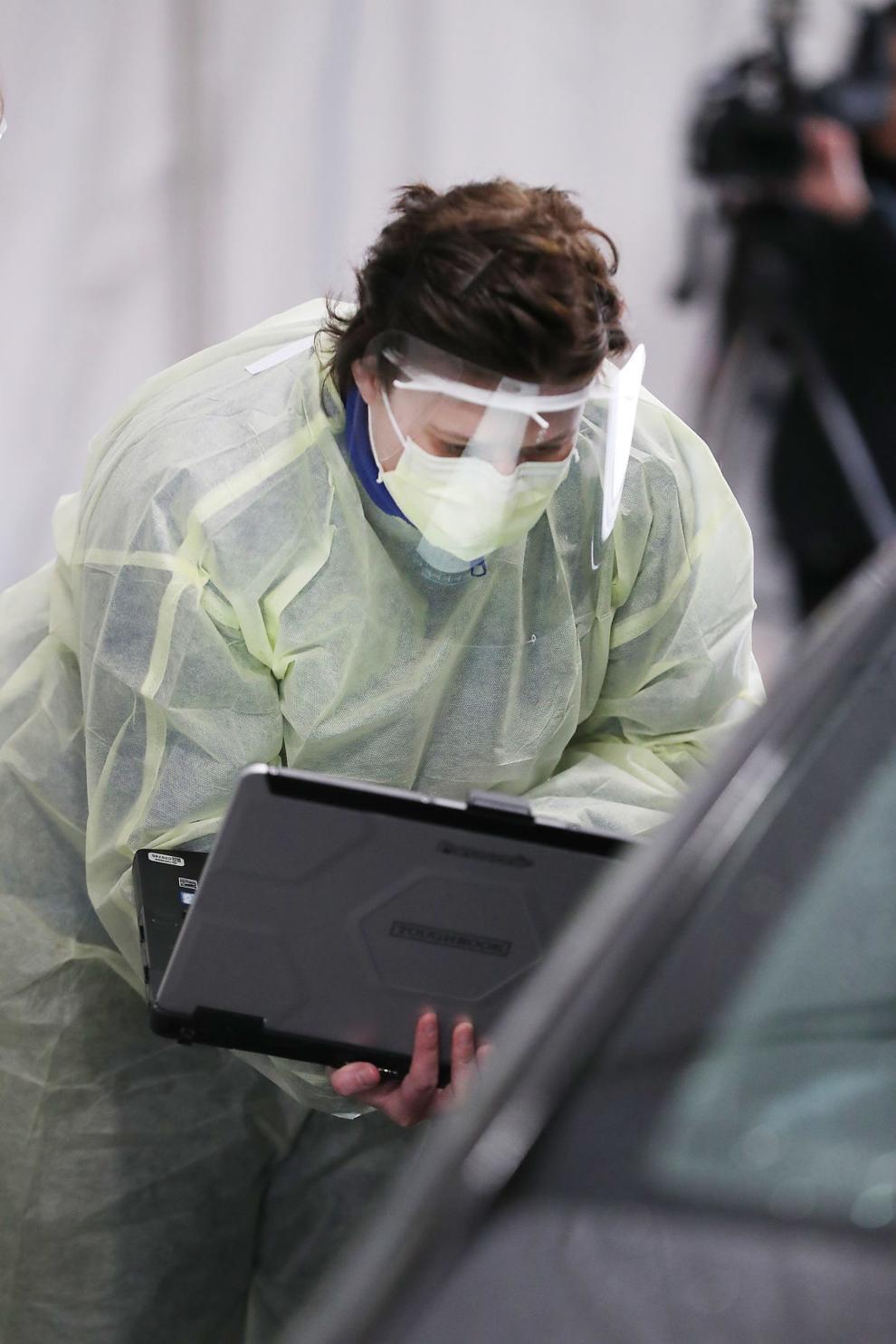 031920-qc-nws-mobiletesting-006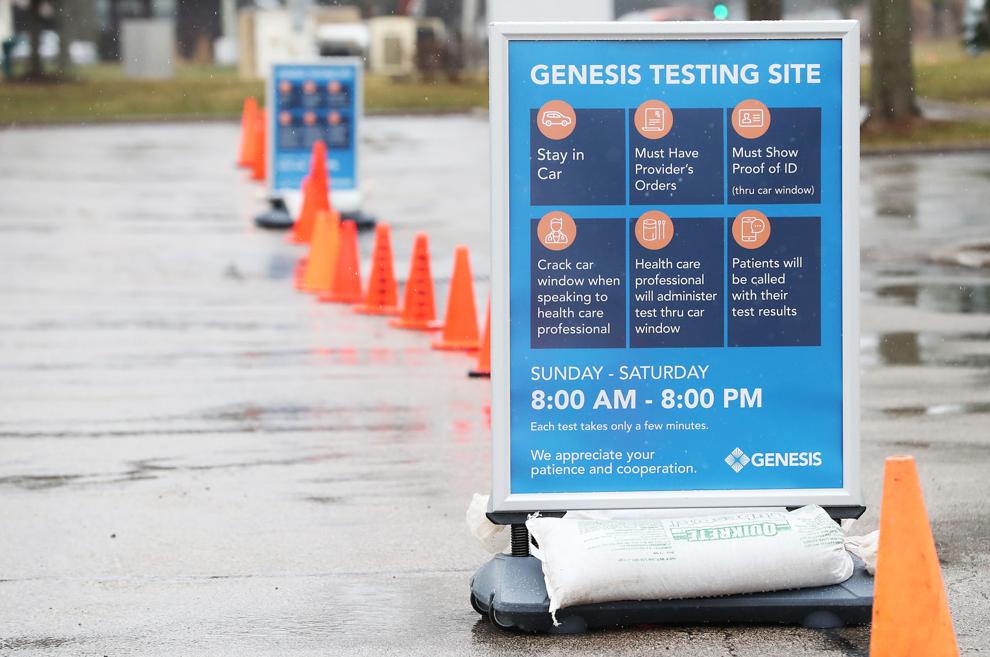 031920-qc-nws-mobiletesting-013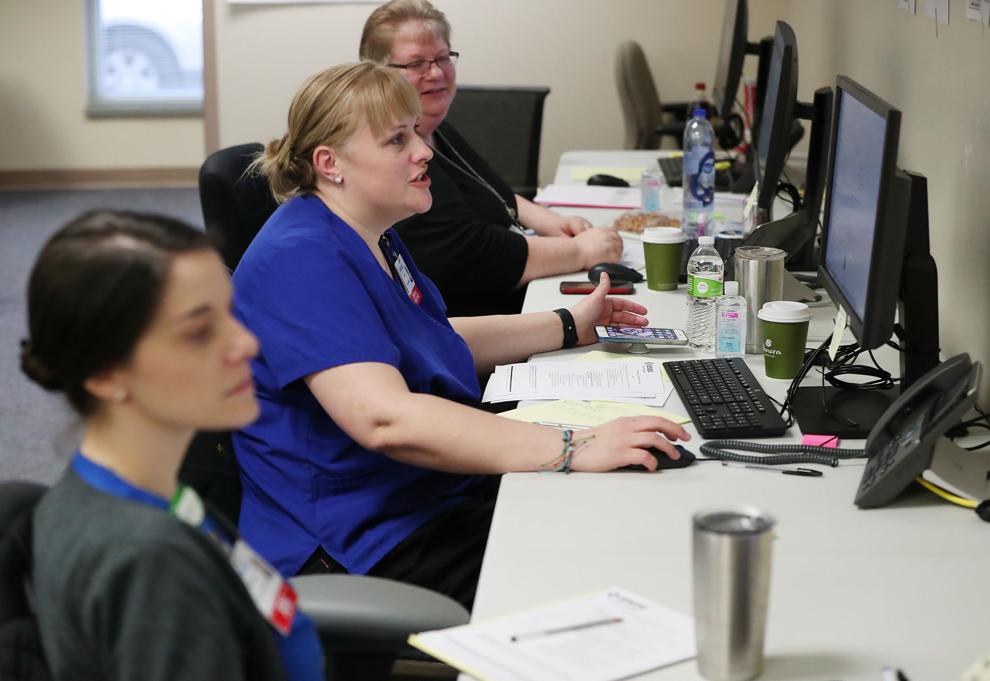 031920-qc-nws-mobiletesting-003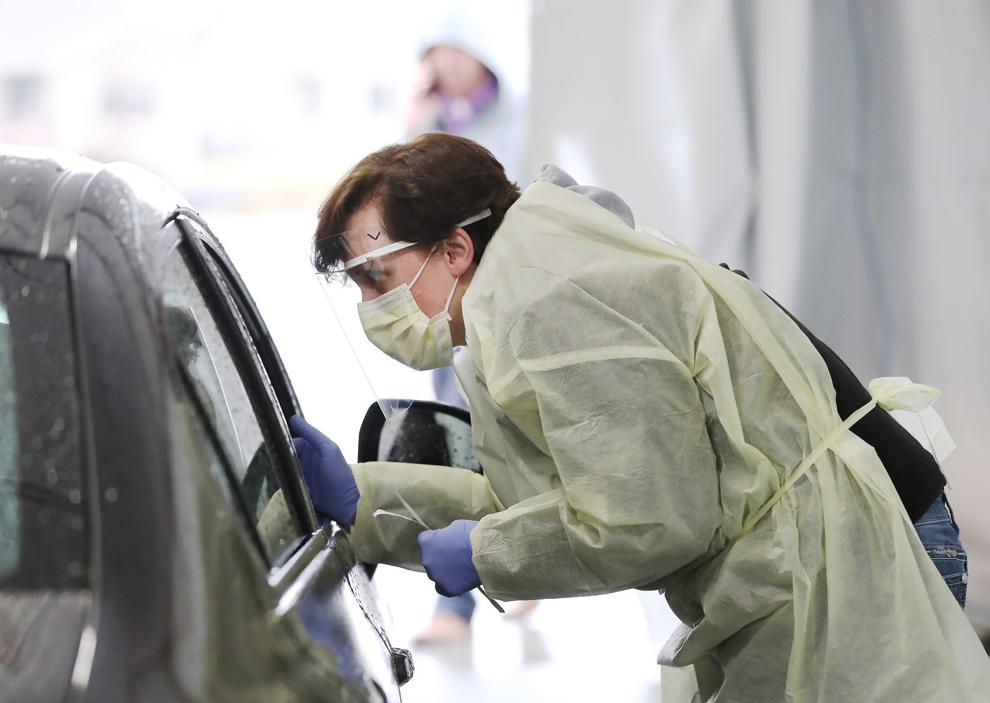 031920-qc-nws-mobiletesting-007
031920-qc-nws-mobiletesting-014
031920-qc-nws-mobiletesting-009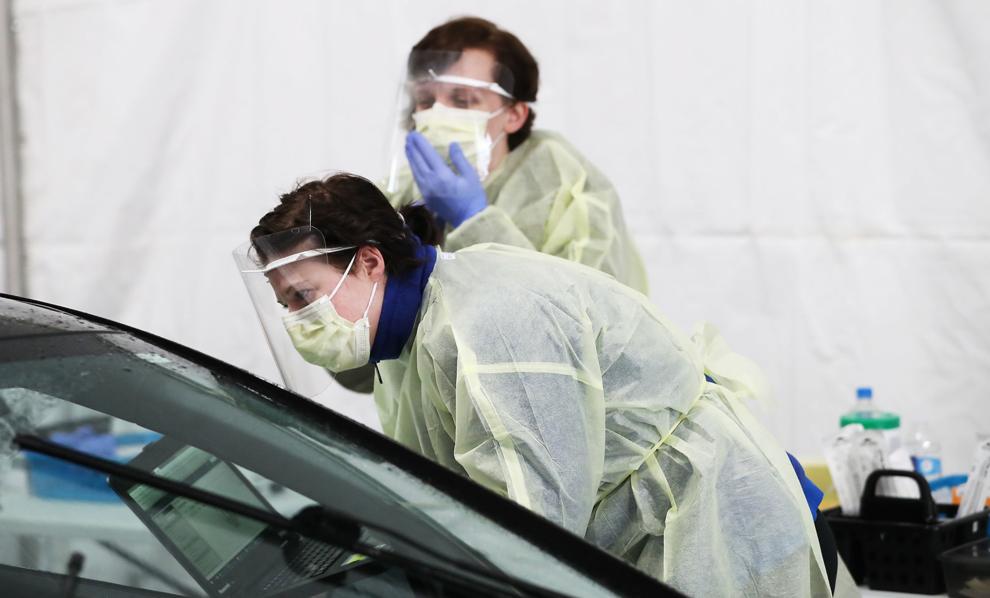 031920-qc-nws-mobiletesting-001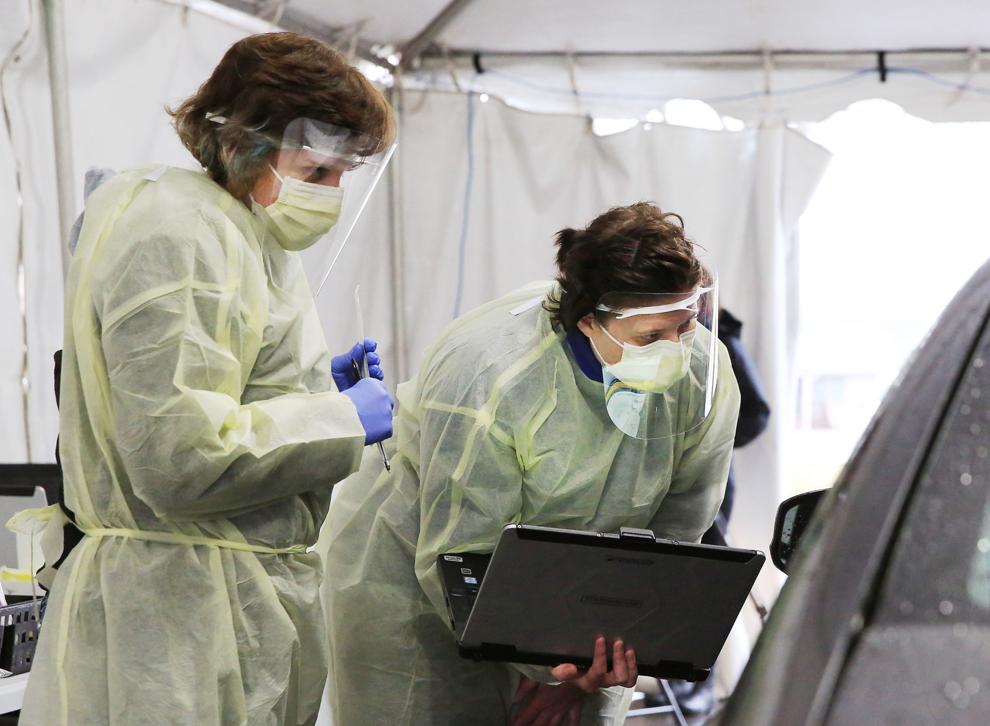 031920-qc-nws-mobiletesting-005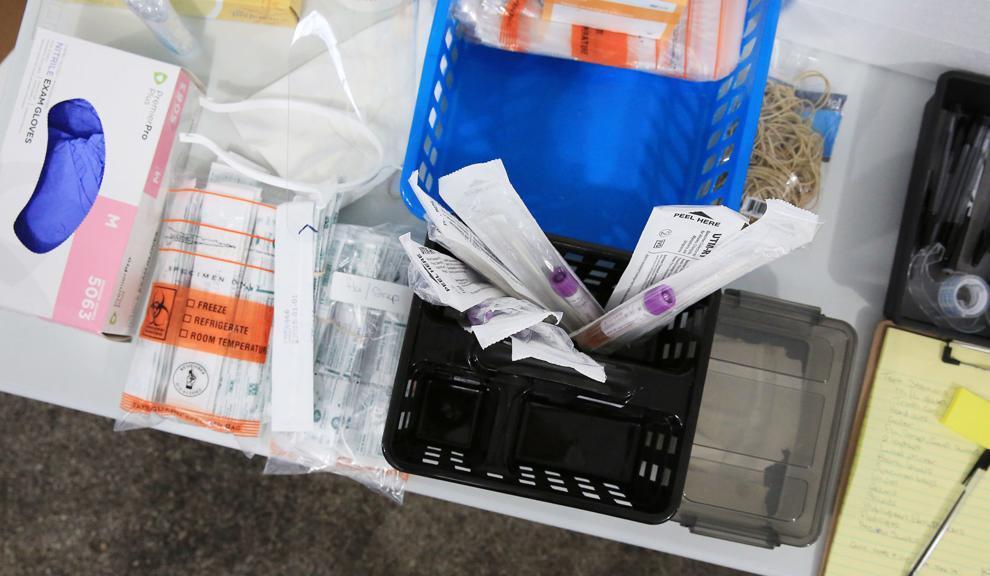 031920-qc-nws-mobiletesting-008