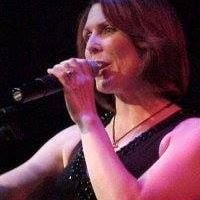 The ever-shifting media landscape left many people unhappy Tuesday, but Dani Lynn Howe of Bettendorf left work with mixed feelings.
The 51-year-old morning host at WLLR 103.7 FM, and popular local singer, still has a job (with her 5-10 a.m. weekday co-host Pat Leuck), amidst layoffs locally and nationwide by her employer, iHeart Media. At least a half dozen staff at the seven Quad-City stations it owns were let go.
"We're all really sad to see longtime heritage walk out the door. It's a sad day," Howe, a 24-year WLLR veteran, said Wednesday. "Certainly, it's hard, but we'll persevere here."
The iHeart Media staff received the same company announcement that was sent to media nationwide, Howe (who also pre-tapes a show that airs weeknights) said.
"It was a tough day for all the staff. People are sad to go," she said. "Like any business around, things happen, you move on and hope for the best."
iHeart Media – which has stations in 150-plus U.S. markets – owns WLLR, WOC-AM and KISS-FM, Q-106.5, 96.1 (Mix 96), Fox Sports Radio 1230 AM, and Alt 104.5 FM.
The company on Tuesday announced a new structure to"take advantage of the significant investments it has made in technology and artificial intelligence and its unique scale and leadership position in the audio marketplace," a release said.
You have free articles remaining.
iHeart spokeswoman Wendy Goldberg wouldn't say how many Q-C employees were affected, nor how many people are employed in the area by the local stations. It had 12,500 employees nationally before cuts.
Craig Michaels — a former iHeart veteran now in multimedia marketing — posted on Facebook about the changes: "Allowing these corporations to slowly strip away everything that made radio great — the employees, the locality — is the betrayal of the public trust that is our airwaves.
"The 1,000 employees iHeart Media started to fire on what many are now calling 'Black Tuesday,' is the latest attempt at further streamlining the product to quickly and easily maximize revenues," he wrote.
According to media writer Jerry Del Colliano from InsideMusicMedia.com, iHeart's latest plan is to create large regional hubs where DJs will record shows, and music will be programmed for smaller markets — about 85% of iHeart's 835 stations, Michaels said.
Restructuring is to position the company for a sale, Michaels said, likely to Liberty Media, which owns SiriusXM satellite radio, Live Nation concert promotions, Pandora streaming service, and a chunk of iHeart Radio. "It's believed they want to homogenize radio across the country."
Last January, a judge approved the bankruptcy plan of iHeart, the biggest radio broadcaster in the U.S., which decreased its crushing debt (from $16 billion to about $6 billion) and separated it from Clear Channel Outdoor Holdings.
According to a December 2019 story at marketwatch.com, Liberty seeks Justice Department permission to buy a larger piece of iHeart. It owns a 4.8% stake in iHeart through Liberty SiriusXM Group; the deal now under consideration could give it control or outright ownership of the broadcaster.
"With regard to Liberty, we don't comment on rumors or speculation," Goldbert said.
The firings were "just the tip of the iceberg of something bigger that communities across America are losing — our public airwaves," Michaels wrote. "If this pisses you off, contact your local government representative. Write the FCC. Let them know that you want your airwaves back from the vulture capitalists. You want YOUR radio back. Because they are OUR airwaves, just as much as those radio guys who got fired were your friendly voices, and you were their valued listeners."