Karen Neder, of Moline, is passionate about recycling, going so far as to find places to send toothpaste tubes, coffee bags and blue jeans.
Tara Witherow, of Davenport, plants native coreopsis and purple coneflowers in her front yard, saying a green lawn is "just a waste" because it provides nothing for birds or insects.
Rod Saelens, of Fyre Lake, Illinois, gives money to Planned Parenthood because he considers overpopulation as the globe's biggest challenge.
Sandy Stanely, of Muscatine, is board president of Clean Air Muscatine, a nonprofit group organized in 2011 to prod Grain Processing Co. to stop polluting the city's air with particulate matter and sulfur dioxide.
These are the stories of four of the 20-25 Quad-City area residents who showed up March 25 at a gathering of environmentally minded people at a Davenport restaurant.
The event was organized by members of Progressive Action for the Common Good, a nonprofit that aims to educate, engage and empower for the common good. But the goal was to launch a different, informal group called Green Drinks.
The aim of Green Drinks is to bring together like-minded people to share interests and socialize. It is targeted at people who work in environmental fields, but anyone interested is welcome. The first group was organized in London in 1989.
Climate change was high on the minds of everyone at the Davenport meeting, but participants also had personal stories — things they're worried about, things they're doing in their own lives.
In celebration of the 49th observance of Earth Day, here are their stories.
Karen Neder, passionate recycler
Neder got started on her recycling path in 2007 when she joined an Earth Keepers group at Trinity Lutheran Church, Moline. The group was to figure out ways the congregation could be more environmentally responsible.
Going online, Neder located TerraCycle, a private U.S. recycling business headquartered in Trenton, New Jersey. According to its website, it collects what is essentially non-recyclable waste and partners with corporate donors to turn it into raw material to be used in new products.
There's even a rebate program in which recycling can be a fundraiser.
One of the items Neder recycles is chip bags, the foil-lined containers in which Fritos or similar snacks are packaged. Forty pounds is the minimum amount accepted for credit; the last time Neder sent in a shipment, she had 54 pounds.
"That is a lot of snack bags," she said. "And you have to have a gigantic box. I went to Menards and got a refrigerator box." For her efforts, she received two cents per bag, or $84.
Neder has her pastor's enthusiastic blessing, and he has given her a room in the church complex in which to collect, sort and box her recyclables. (She previously did everything at home.) The church has sorting parties once a month.
By now Neder has expanded her reach beyond TerraCycle, thanks to ferreting out programs on the internet for glue sticks, crayons, blue jeans, floppy discs, old sports trophies ... all sorts of things.
She speaks to various groups to spread the word and is heartened by the support she is getting.
"Over the last year, this program has taken off like you wouldn't believe," she said.
Ultimately, though, society's goal should be to slash its dependence on plastic, which is infecting every place on earth, including the human body.
"Plastic never ever goes away," Neder said. "Every single bit that has ever been made is still on the planet. You can't recycle it, you can only downcycle... I think of our oceans, the garbage in our oceans, whales filled with garbage."
To reduce her own use of plastic, she has adopted a habit that she recommends to others of always carrying with her a reusable straw, at least two reusable bags and a reusable drinking container.
That way, one can turn down single-use plastic straws and bags and when buying a beverage, can ask to have it poured into your own reusable container rather than a single-use cup.
Neder also keeps a container in her car trunk to take with her into restaurants in case she has leftover food.
"The hardest part is remembering," she said.
Tara Witherow, lawn critic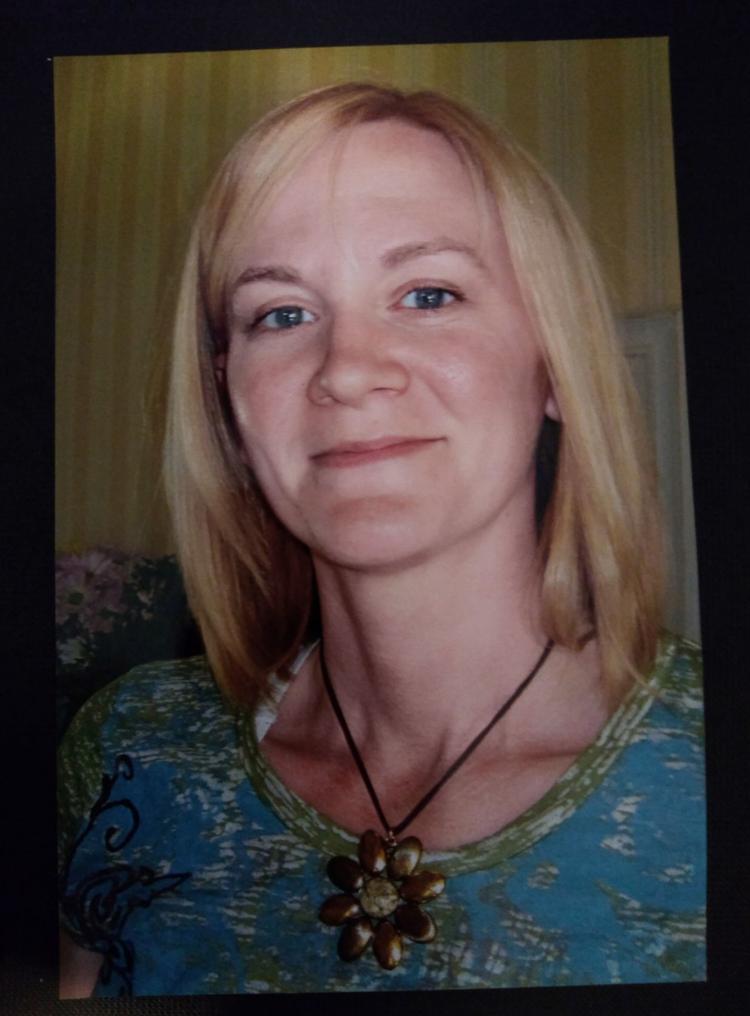 Witherow, of Davenport, sees nothing attractive in a green, manicured lawn.
"I look down the street and I see empty, lifeless space, yard after yard. Lifeless, barren sod.
"We have to change that addiction to that green carpet," she said. "I can't change everyone's yard, but I can change mine."
The problem with turfgrass is that it contains no food for pollinators or many other kinds of insects. For many, it may as well be sand.
In addition, many lawns are kept in their state of perfection by the use of chemicals that then migrate elsewhere.
Witherow plants native forbs (flowers) in her front yard and food plants, such as a paw paw tree and a hazelnut bush, in her backyard.
The city of Davenport offers a "Native Roots" program in which a yard can be exempted from the mowing height ordinance if 80 percent of the vegetation is deep-rooted, native species. Witherow isn't there yet, but she's working on it.
With all the habitat lost to commercial, residential and agriculture development, "one empty spot we could use to re-wild is the front lawn," she said. She hopes to lead by example.
Rod Saelens, contributor to causes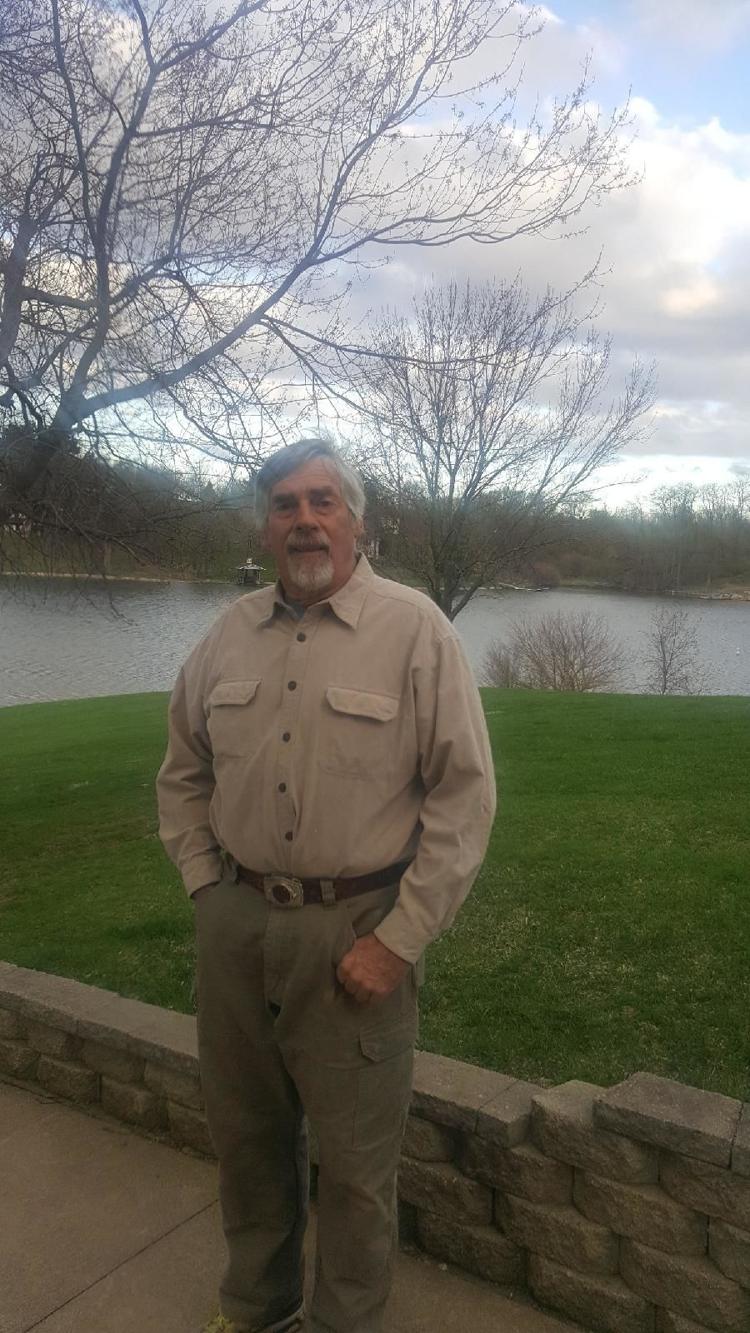 Saelens believes overpopulation is the No. 1 environmental problem facing the world today. If there were fewer people, there would be less stress on everything — less destruction of rain forests and other natural areas for cropland, less competition for water, less plastic manufactured, less urban sprawl, less ... stress on the overall ecosystem.
"People almost never mention population control," he said. "It just drives me crazy."
Because of this concern, he is a financial supporter of Planned Parenthood, an organization that is taking knocks from the current governmental administrations in Washington and in Des Moines.
Saelens also is a critic of using corn to make bio-diesel and ethanol, as he believes there are other grasses that would be more efficient and take less of a toll on the land.
"But you can't say that in Iowa and Illinois," he said. "Everyone knows that corn is king."
Saelens is a fisherman and hunter who also enjoys camping and boating. "All my life I've been experiencing the outdoors, nature, and I want to preserve that and save it for my kids."
In addition to Planned Parenthood, he contributes to The Nature Conservancy, the World Wildlife Fund, the National Wildlife Federation and National Geographic.
He also is a member of the Fyre Lake Sportsman's Club, one of the members of the QCCA, or Quad-City Conservation Alliance.
Sandy Stanley, speaker for climate, clean air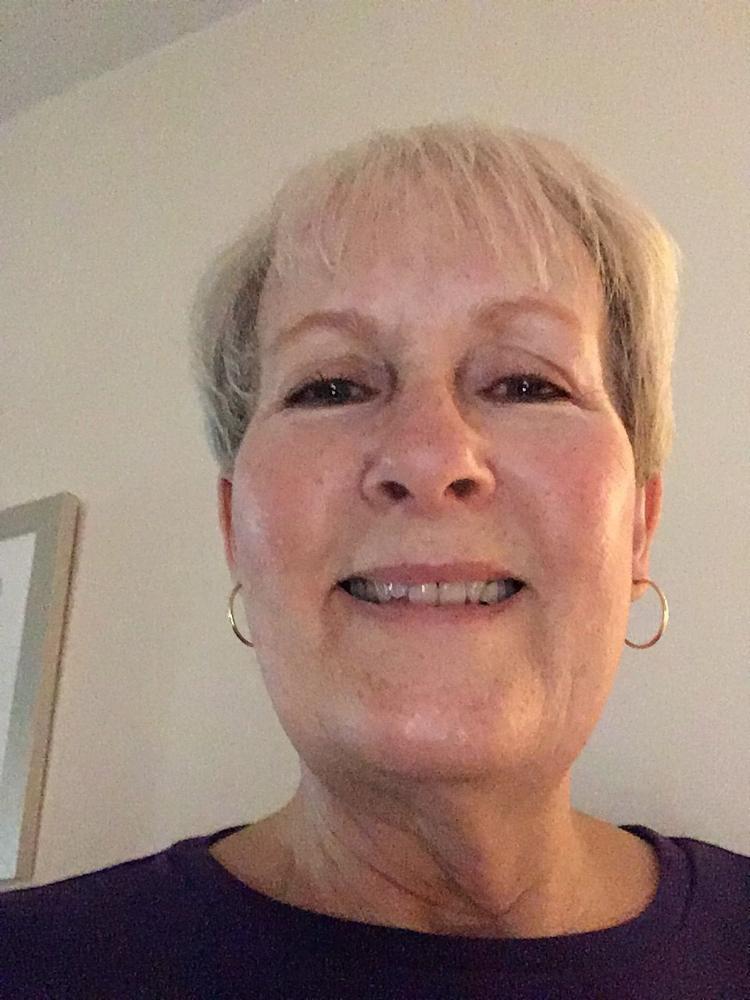 Climate change is real and is humankind's most pressing problem, Stanley said. On Oct. 8, 2018, the Intergovernmental Panel on Climate Change (IPCC) released a special report stating that to avoid runaway climate change, the earth's temperature rise must be kept below 1.5 degrees C.
"It sounds like we're not going to make it anymore," she said.
That's because to have any chance of staying under 1.5°C of warming, no new fossil fuel project can be allowed to go ahead.
Withdrawal from the Paris Climate Accords not only took the United States off the hook, but it gave other countries permission to relax their efforts, too, Stanley said. She added, though, that some still are trying to live by the accords, and that American cities and states are passing their own environmental laws.
"I think a lot is going on in terms of solar, renewables and wind," she said. "But we're not doing enough. We need to do more. The United States is 3 percent of the world's population and we are 25 percent of the problem. We need to be a leader."
Clean Air Muscatine, the organization she serves as president, joined the lawsuit filed by the Iowa Attorney General against Grain Processing Co. to stop polluting. The suit was successful and the company is now operating under a consent order to curb its emissions.
Since then, the air has improved. It also improved when the plant switched from coal to natural gas in 2015, she said.
Education is one of her action priorities, including writing letters to the editor of newspapers.
042219-qct-qca-terracycle-001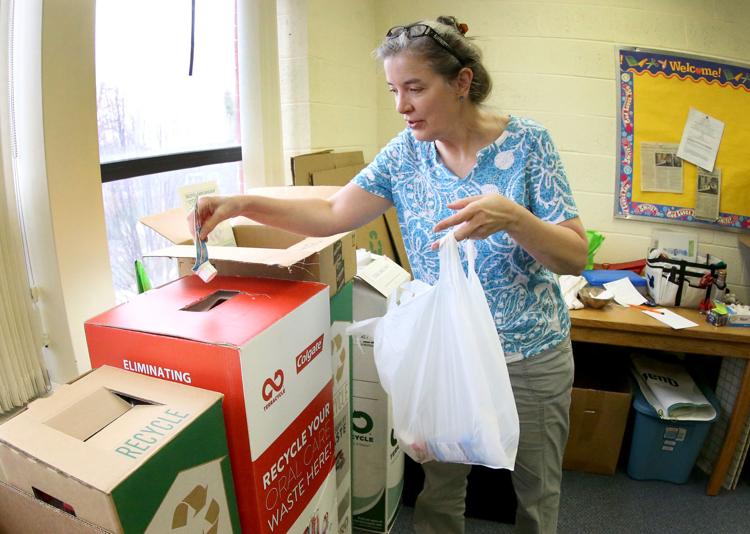 042219-qct-qca-terracycle-002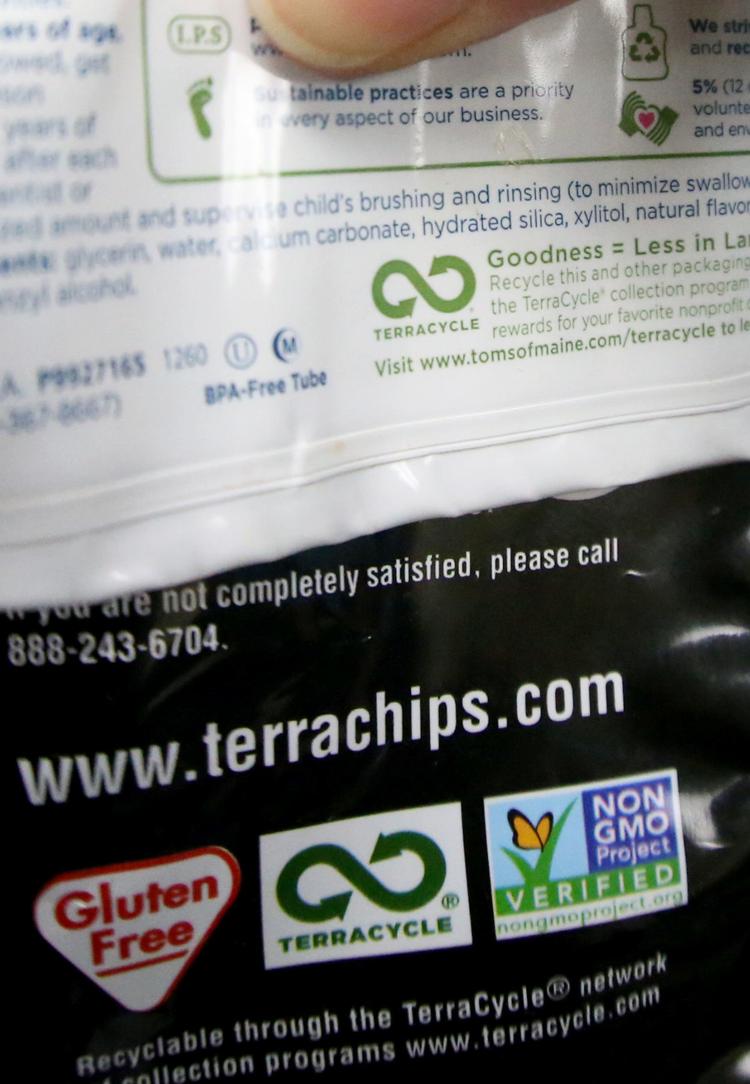 042219-qct-qca-terracycle-003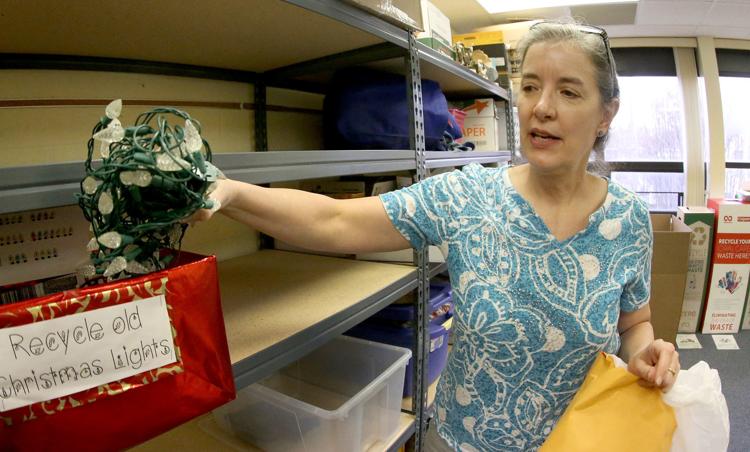 042219-qct-qca-terracycle-004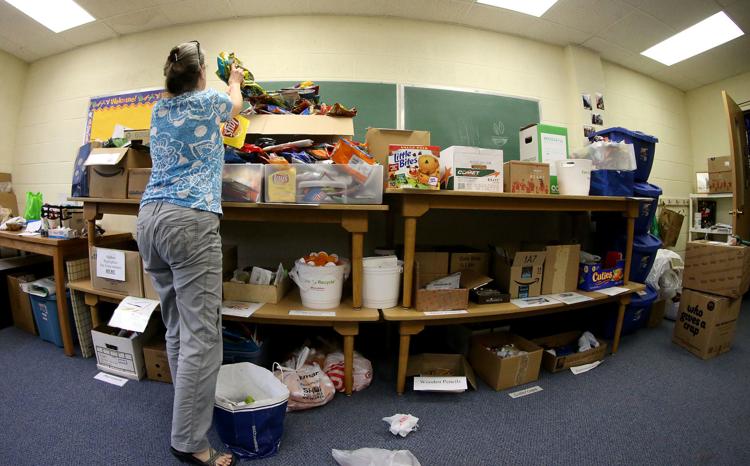 042219-qct-qca-terracycle-005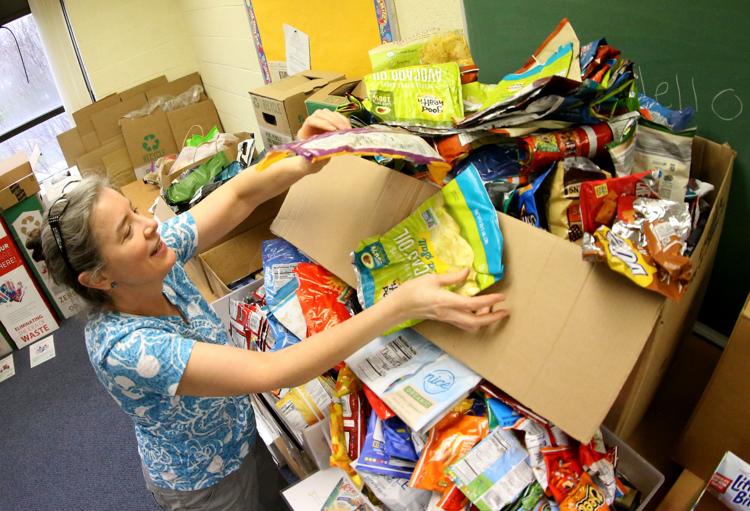 042219-qct-qca-terracycle-006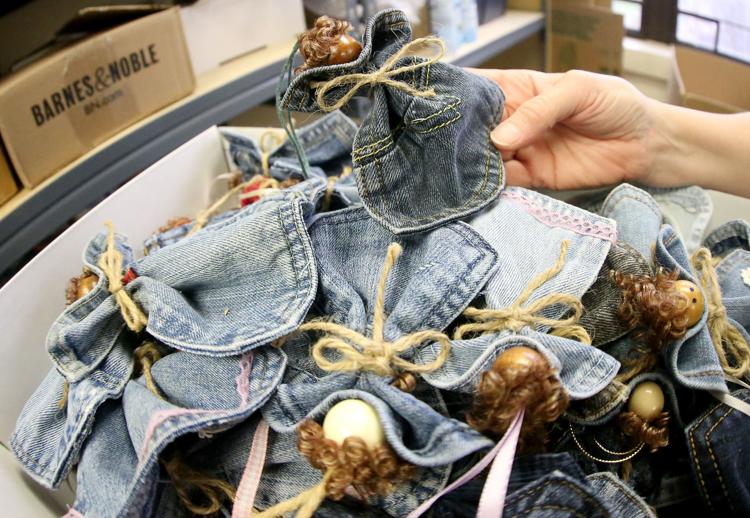 042219-qct-qca-terracycle-007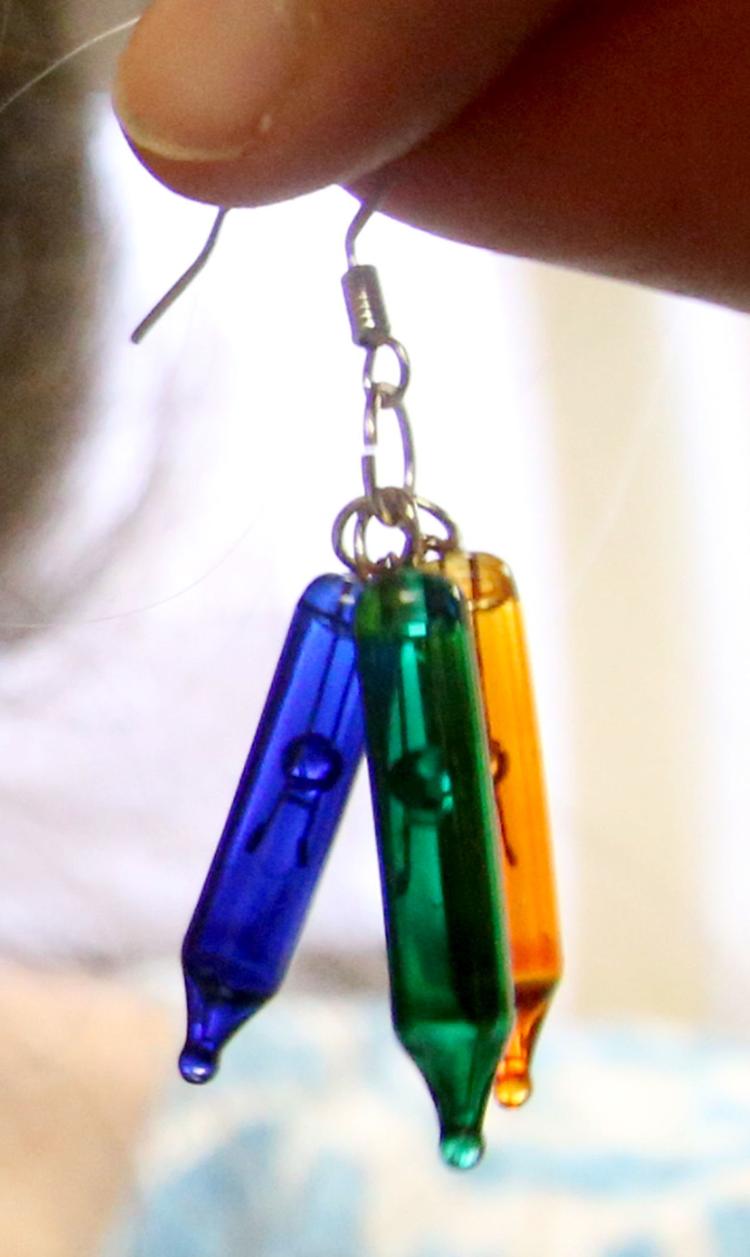 042219-qct-qca-terracycle-008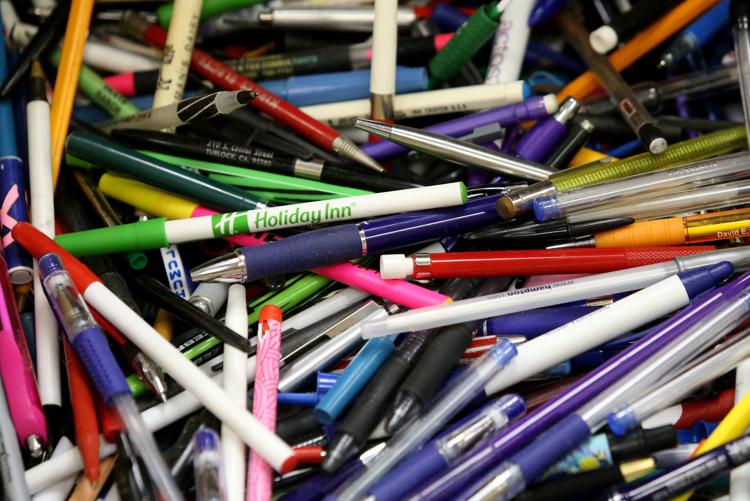 042219-qct-qca-terracycle-009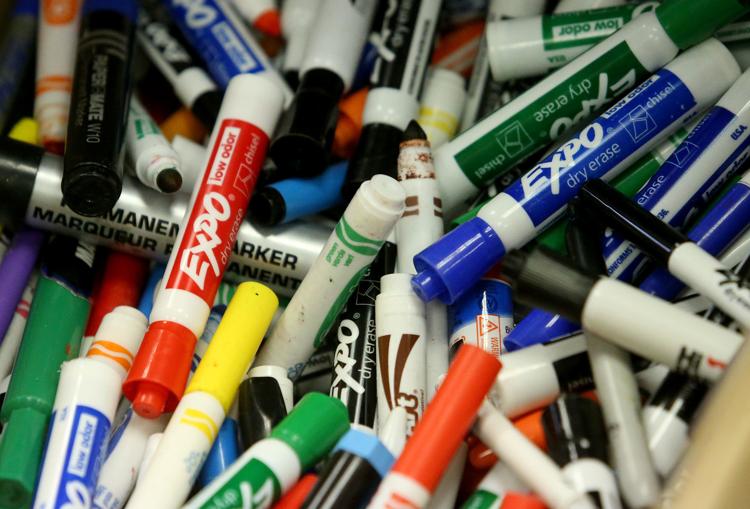 042219-qct-qca-terracycle-010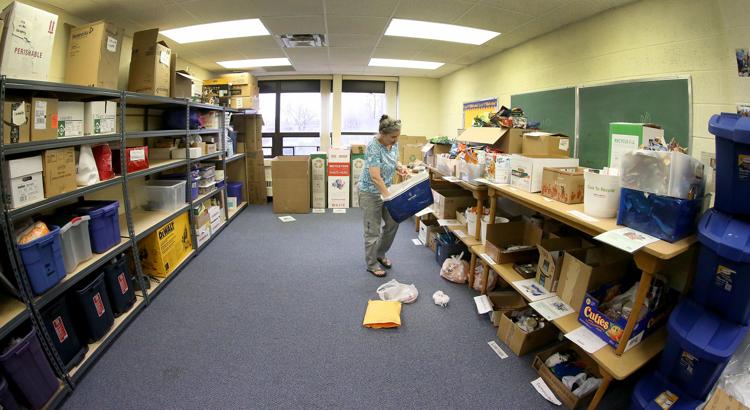 042219-qct-qca-terracycle-011