Remember when the Ste. Genevieve called the Q-C home?
The Ste. Genevieve, the last steam-powered stern-wheeler cutterhead dredge to be operated by the Army Corps of Engineers, retired in 1984. After her retirement, the Ste. Genny, as she was called, spent several years docked on the Davenport riverfront, where it was supposed to be turned into a museum. That never happened.
At the time she was listed on the National Register of Historic Places.
Here are excerpts from a May 2, 1985 United Press International story.
"Davenport city officials announced plans to enhance their section of the Mississippi River with a gift paddle-wheeler that some have charged is no bargain.
"The Sainte Genevieve, a 53-year-old dredge used by the federal government to keep the nation's longest river open to barge traffic, was given to the city for use as a tourist attraction, city administrator Bruce Romer said.
"Plans for the Sainte Genevieve include turning it into a dockside restaurant, a floating museum or a bed and breakfast hotel."
The Ste. Genevieve was built by the Dravo Contracting Co. of Pittsburgh, Pennsylvania in 1932. The boat weighed 947 tons.
In October of 1990, the boat left the Quad-Cities to its new home on the banks of the Missouri River at St. Charles where it was going to become the Great River Museum. That didn't happen, either.
The boat sank in 1992 near Cairo, Ill., was raised, sank again in 1994 in Cape Girardeau, Mo. and was later reportedly scrapped.
Enjoy these photos from when the dredge called the Q-C its port.
Undated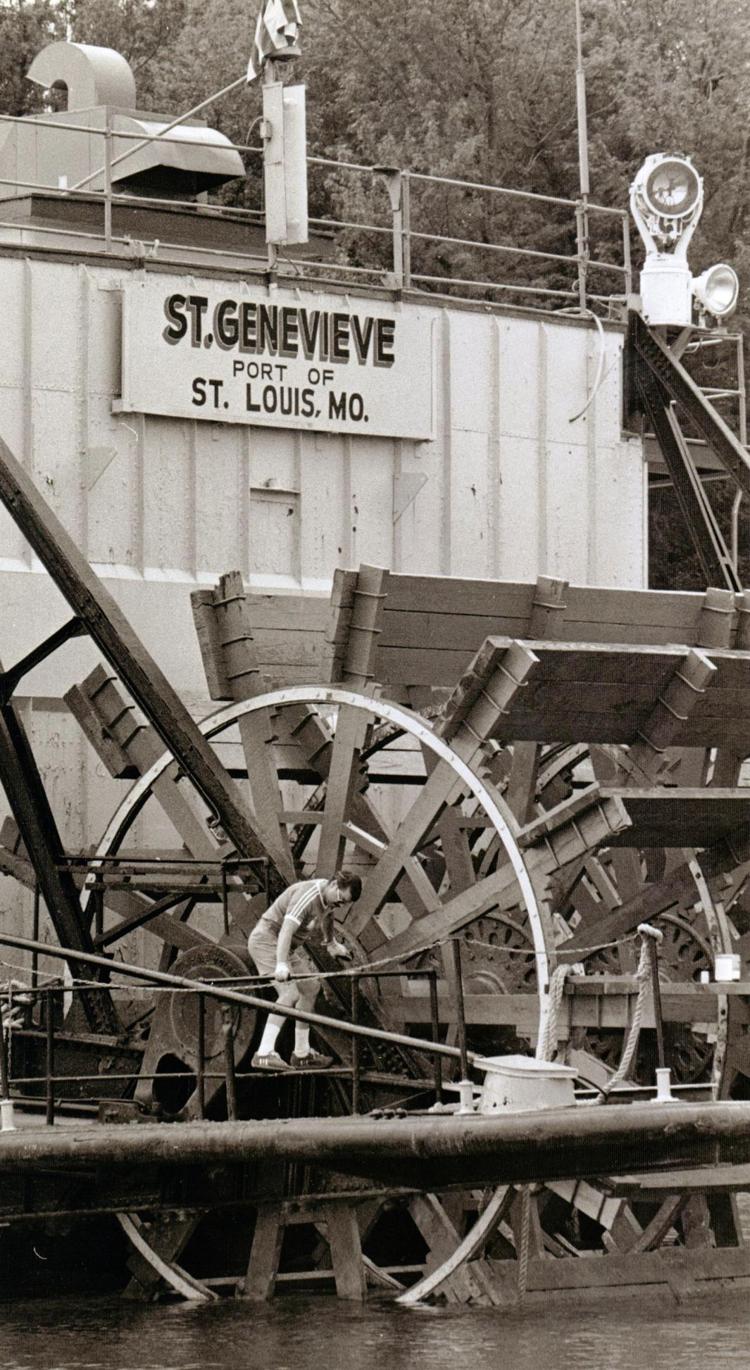 Undated

Undated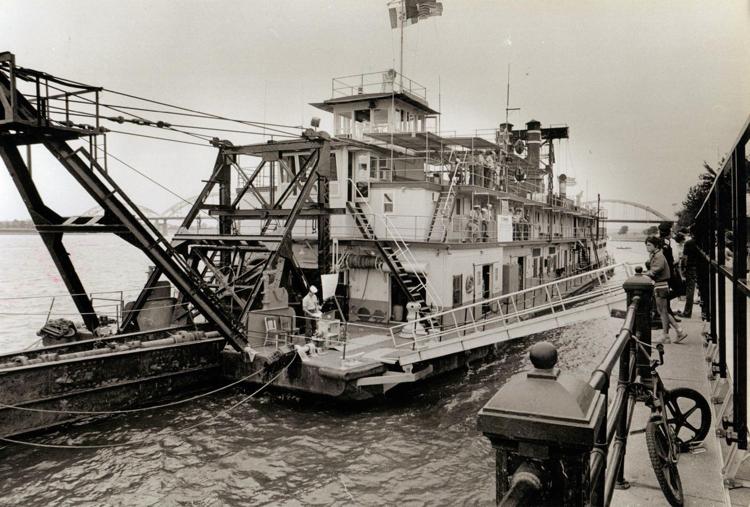 19850512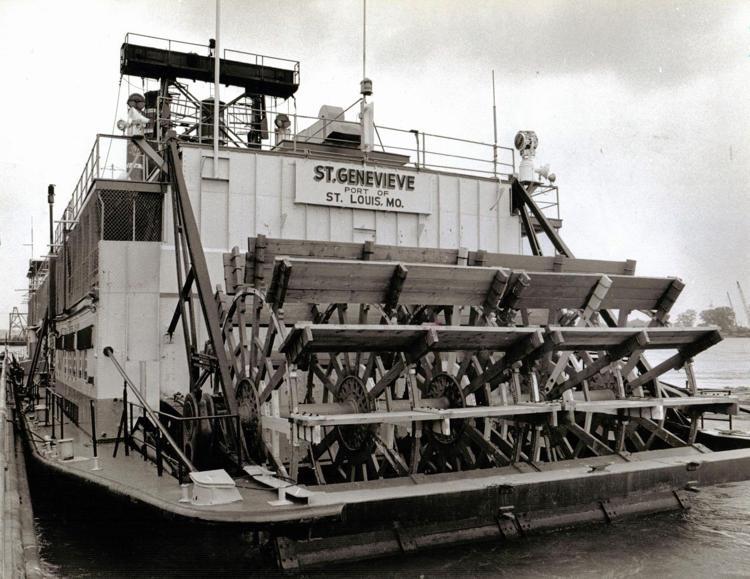 Undated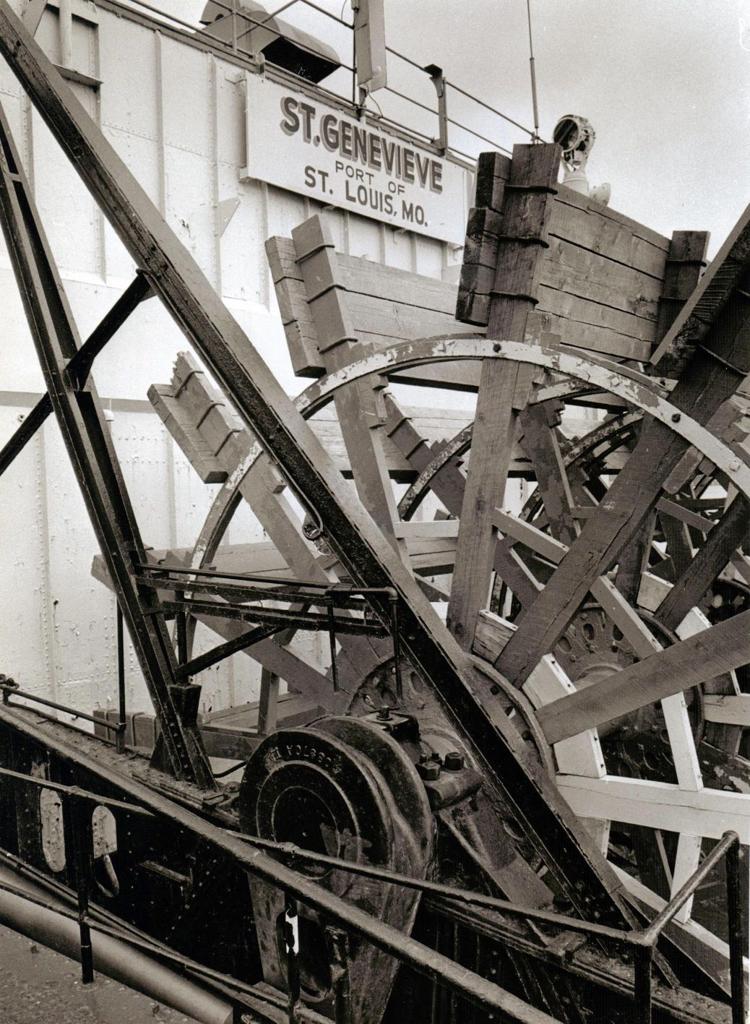 19850512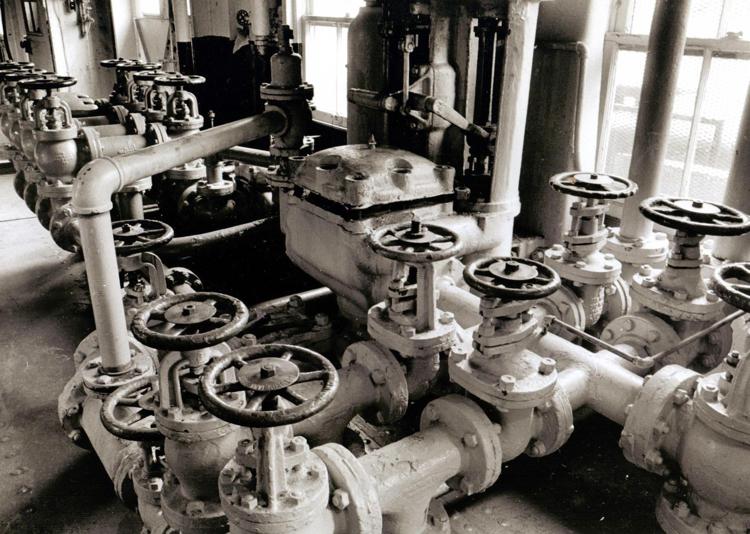 Undated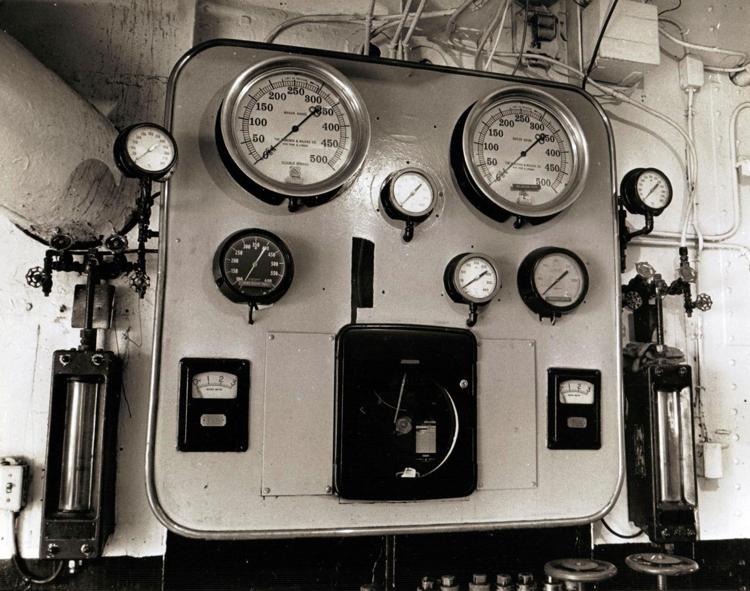 Undated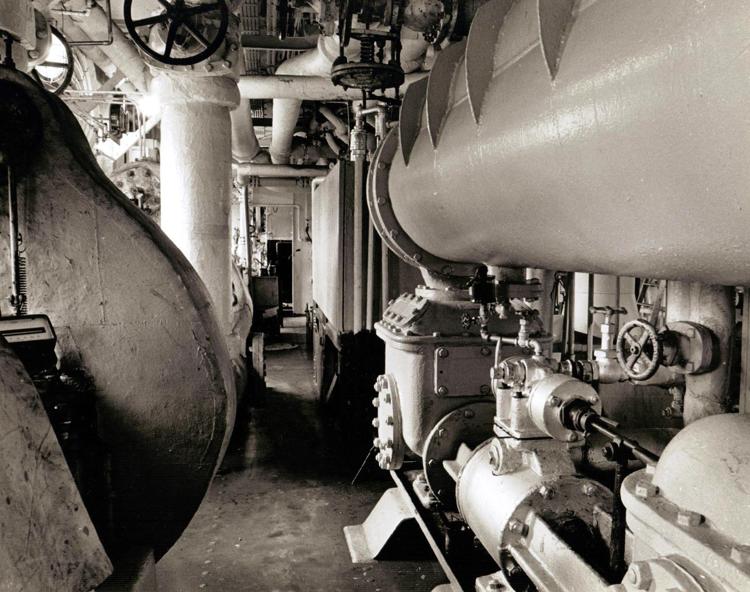 Undated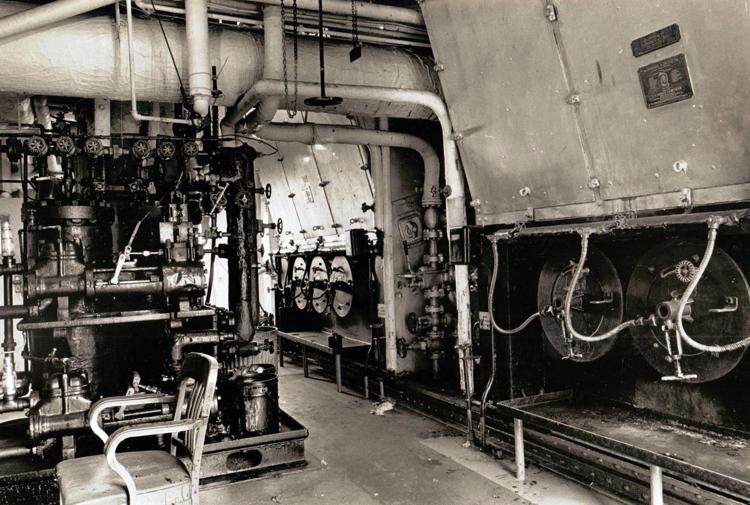 Undated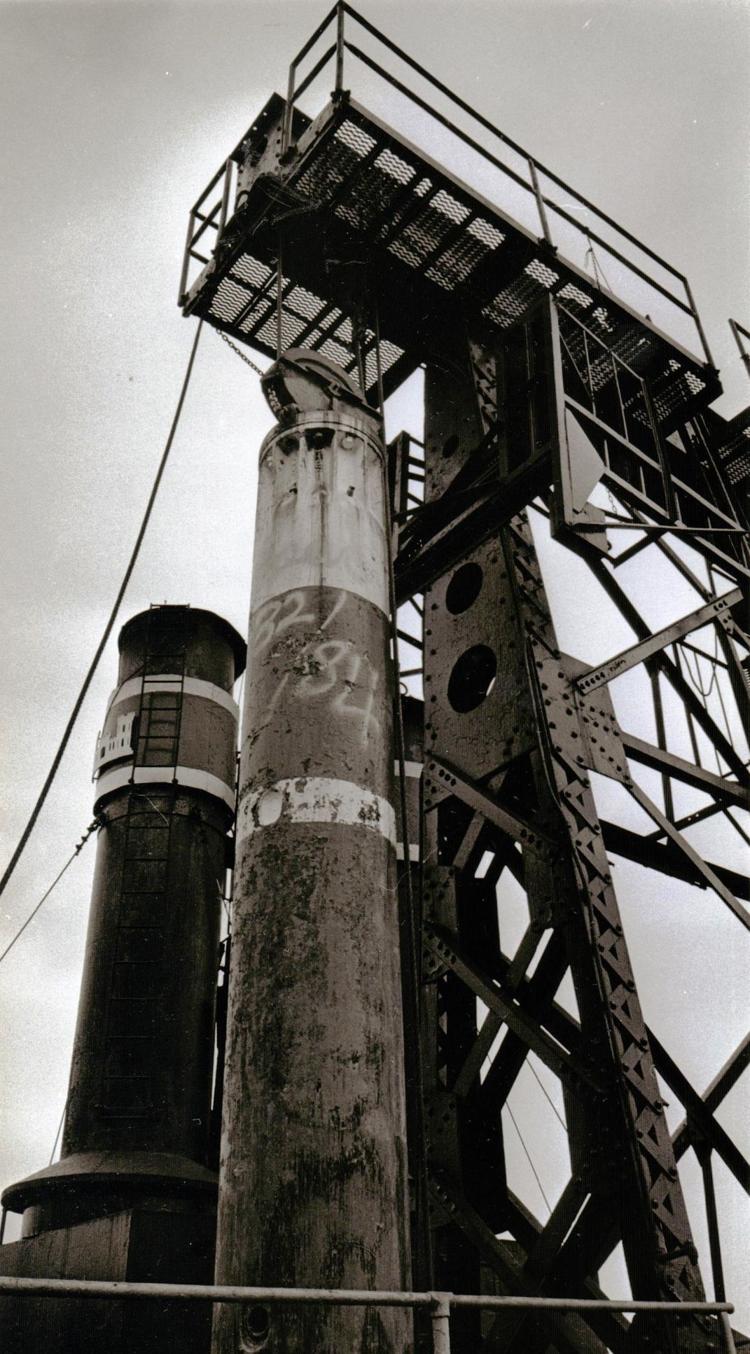 19850512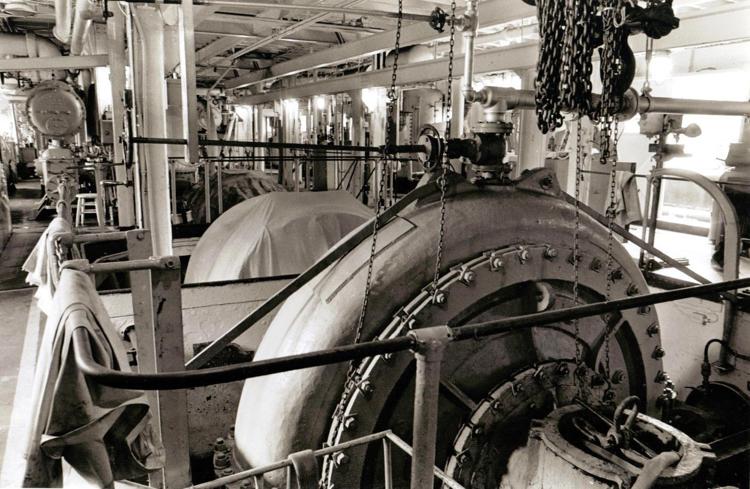 Undated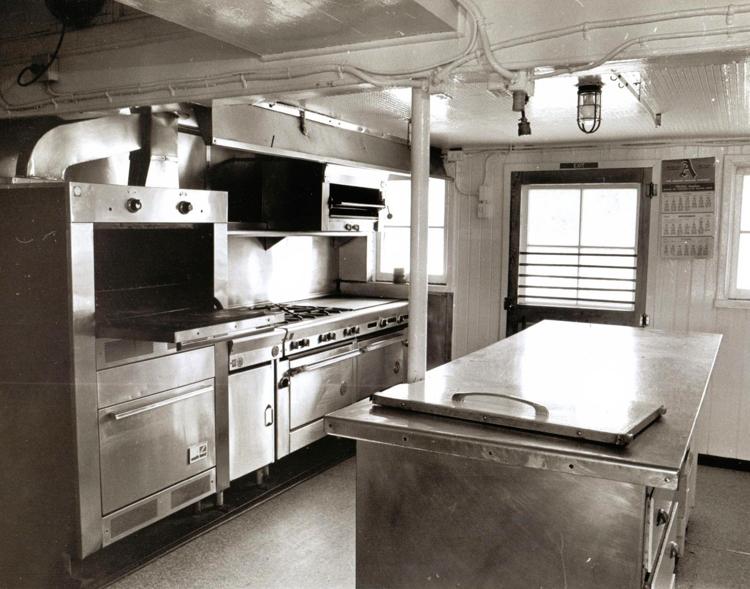 19850512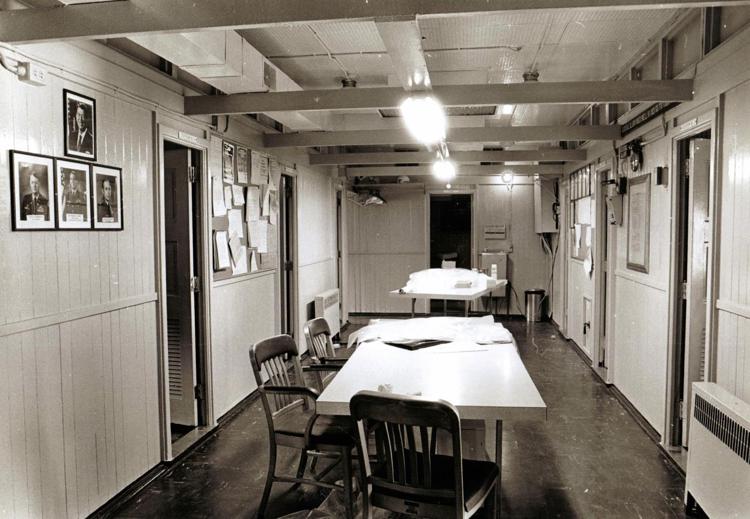 Undated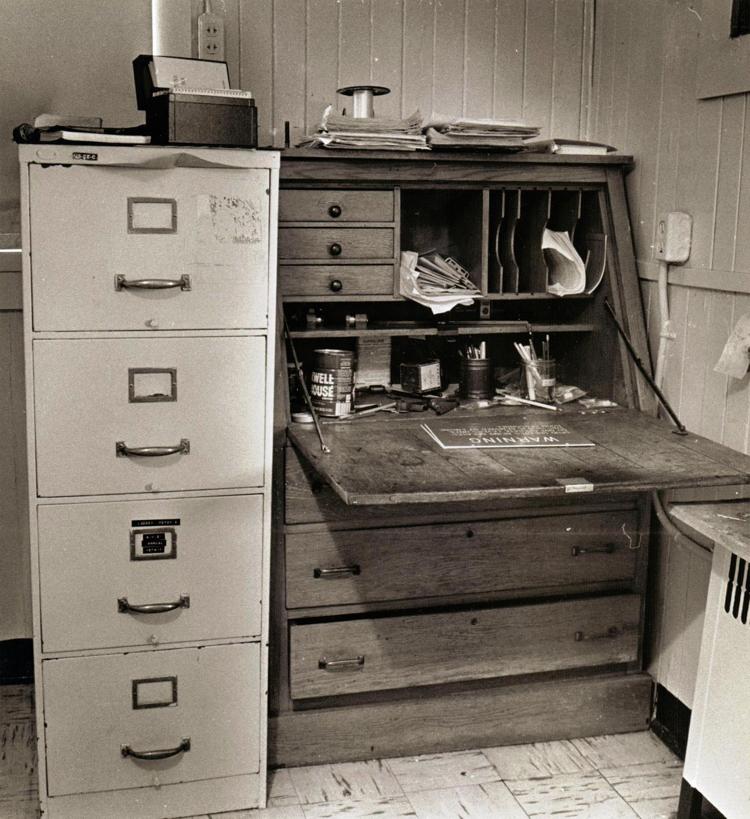 19850512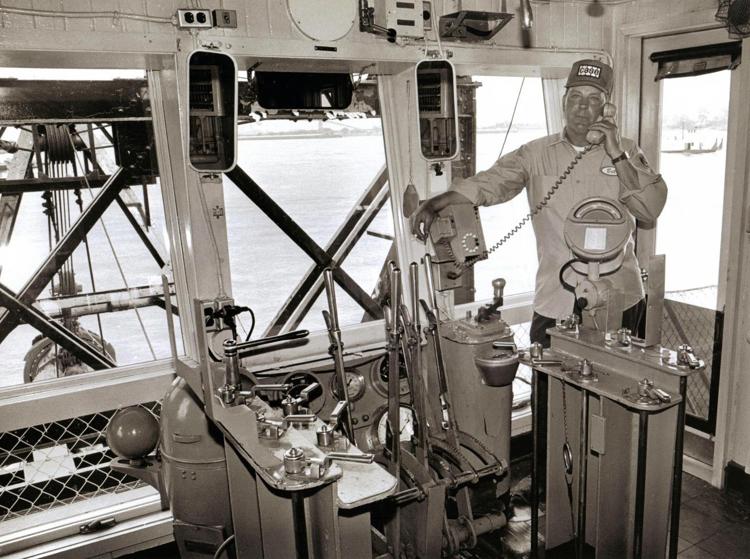 Undated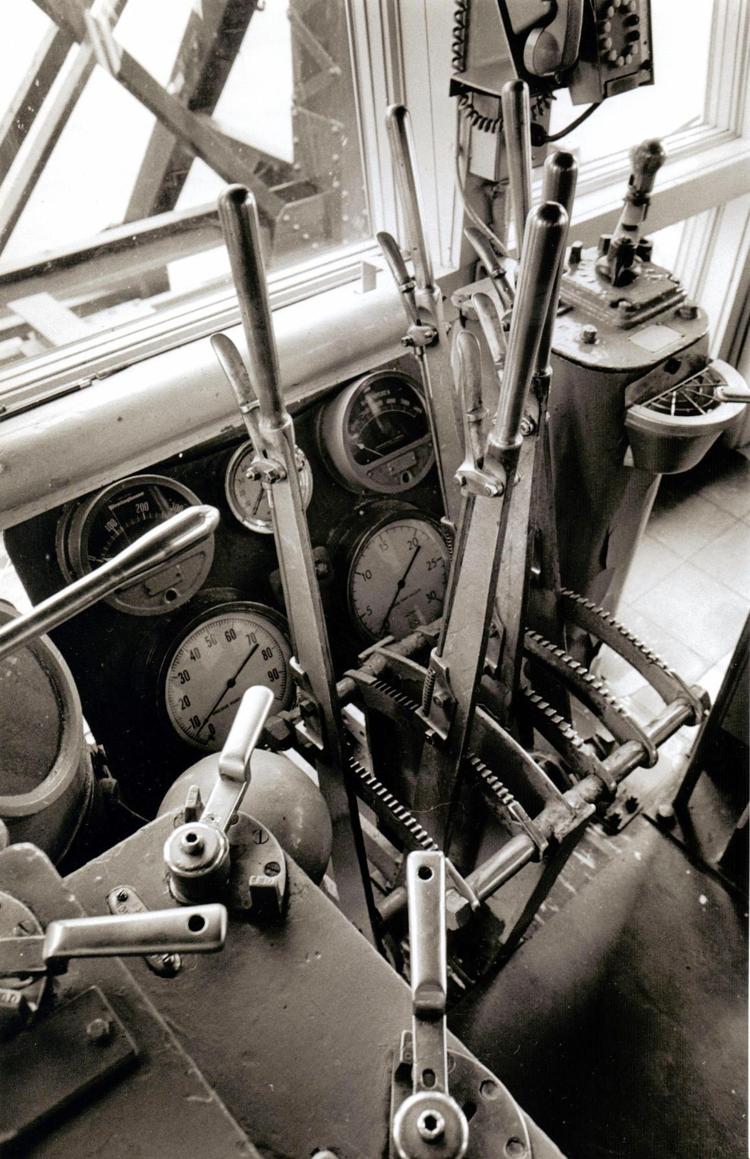 Undated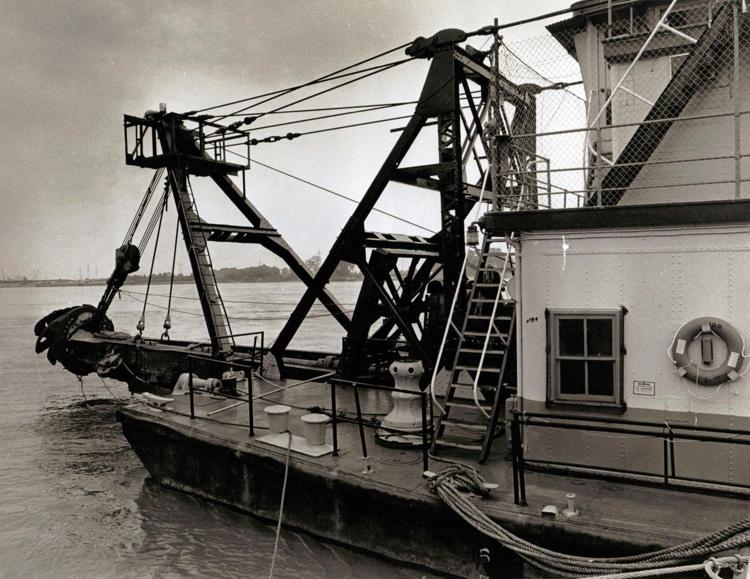 Undated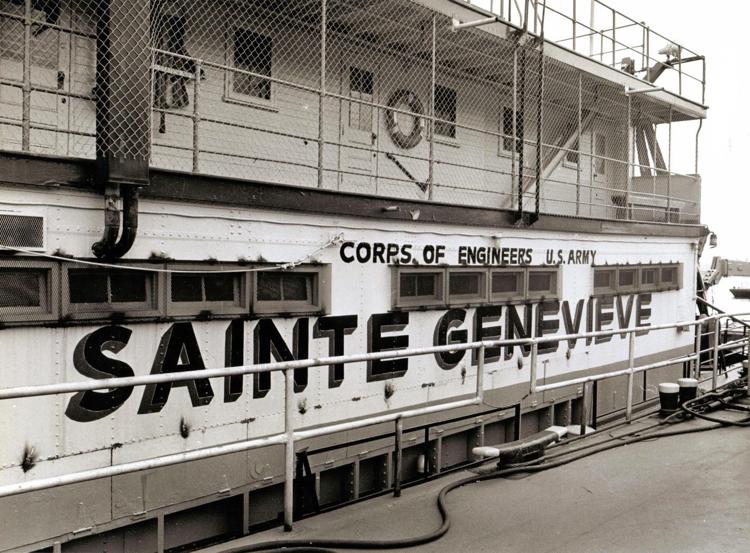 Undated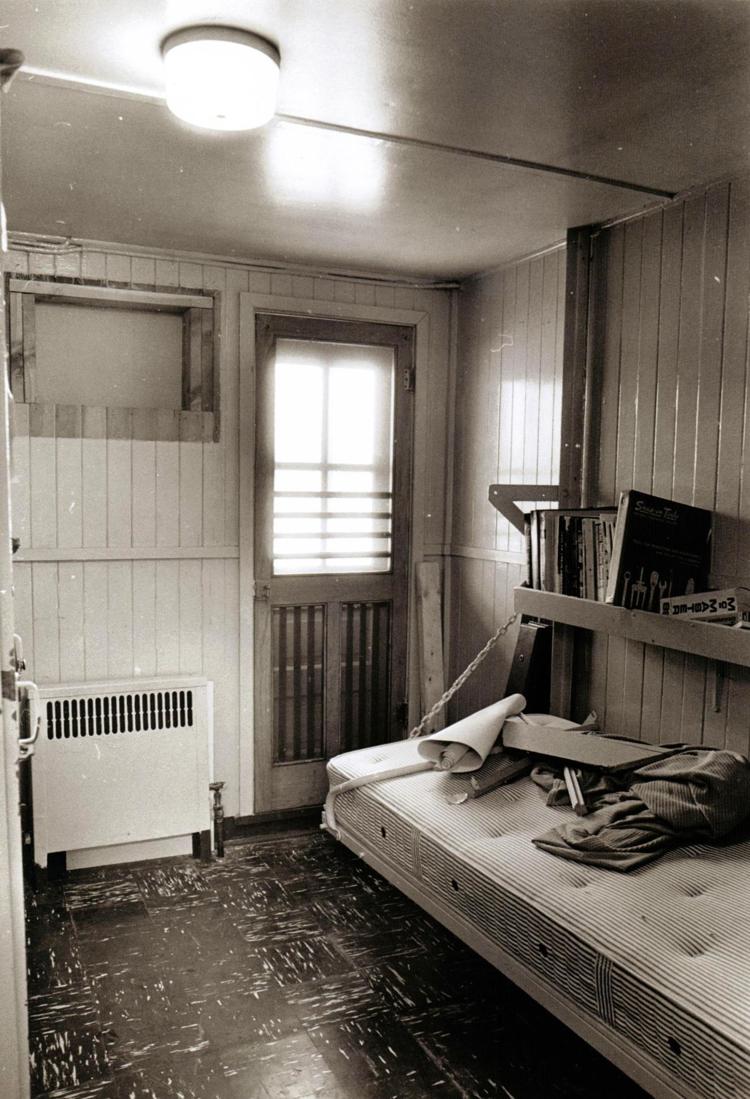 19850816
19850816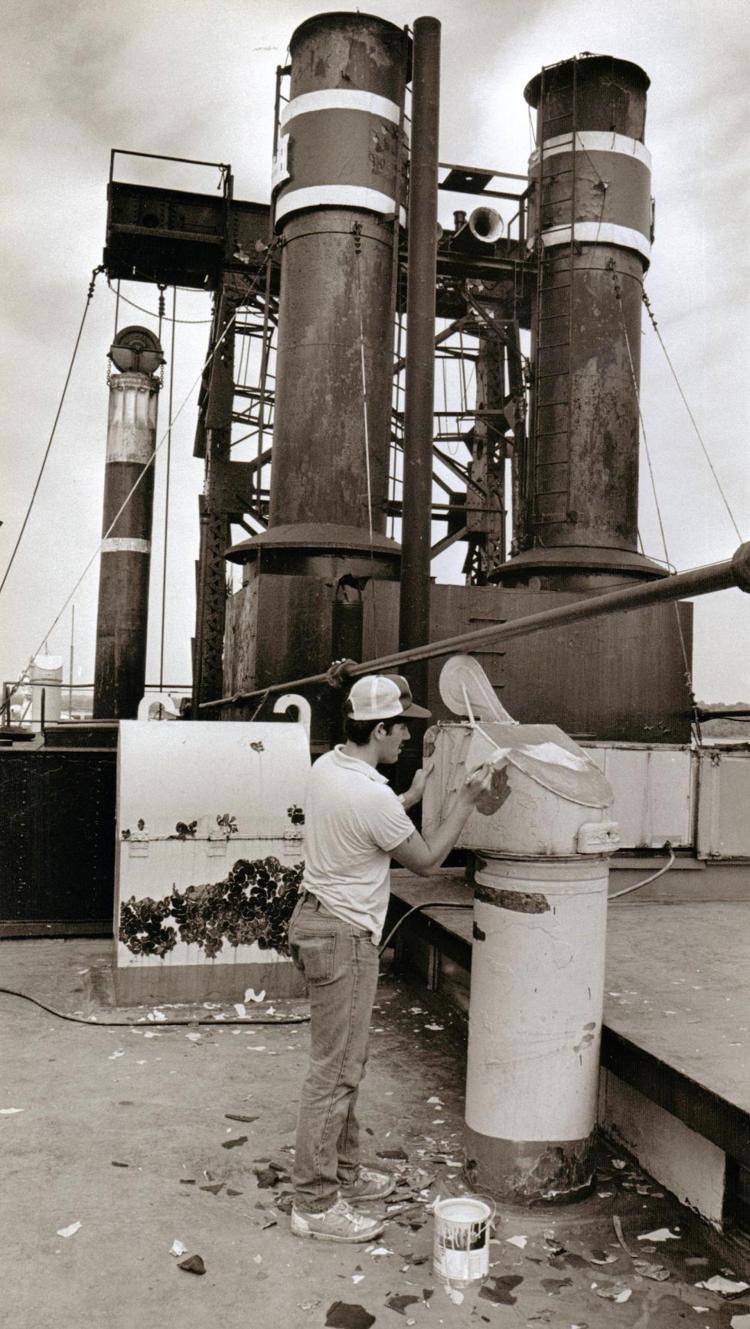 19850816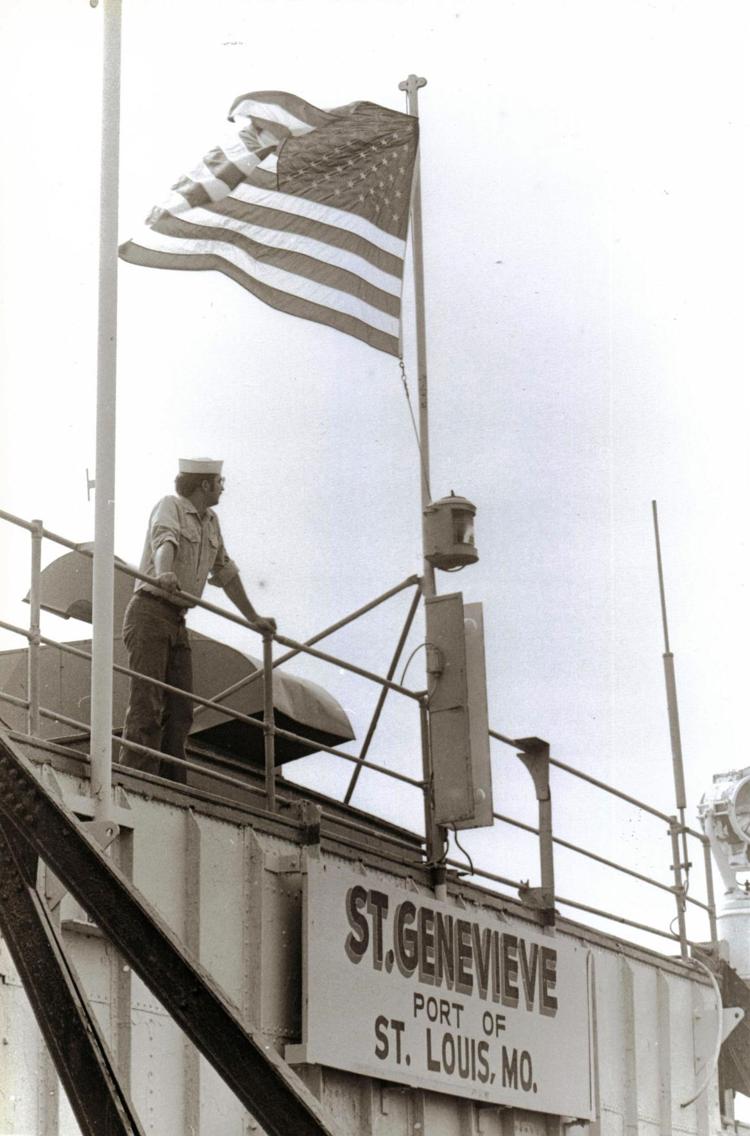 19850816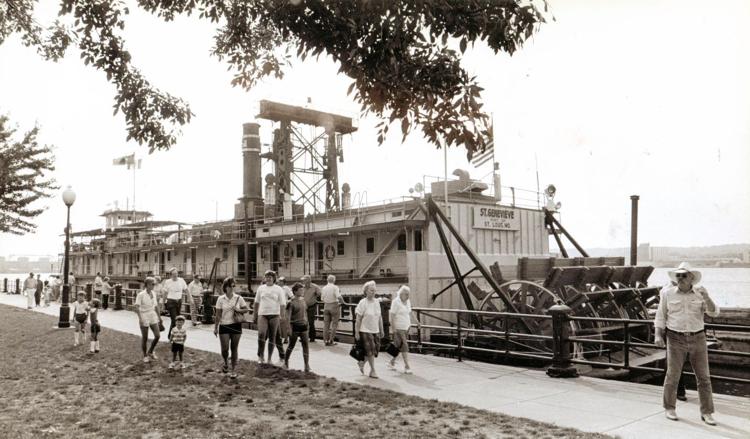 19851010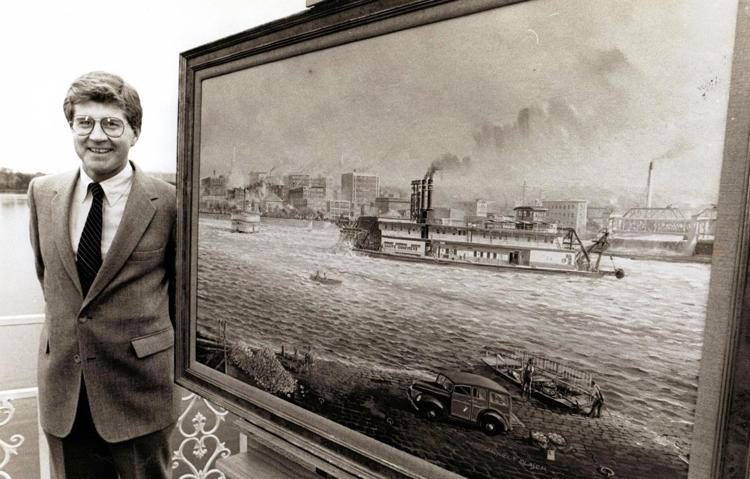 19851213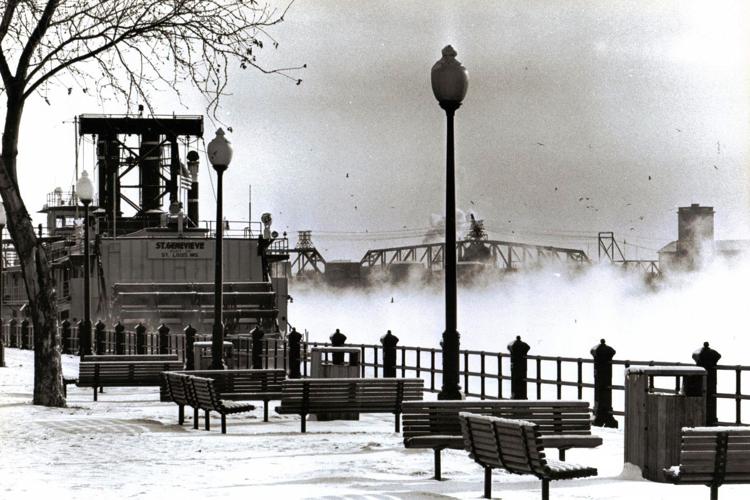 Undated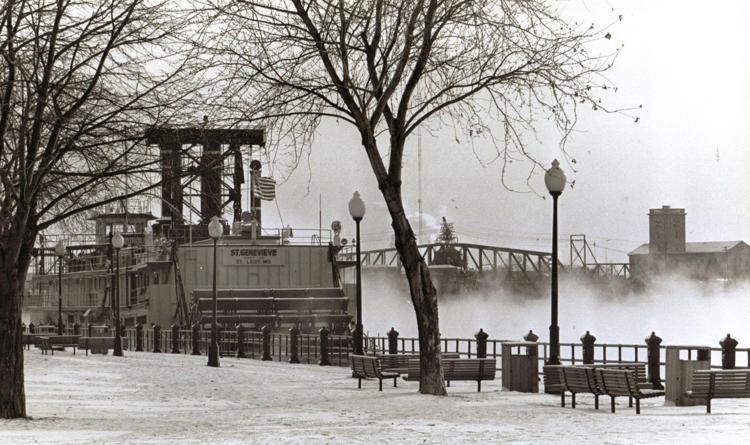 Undated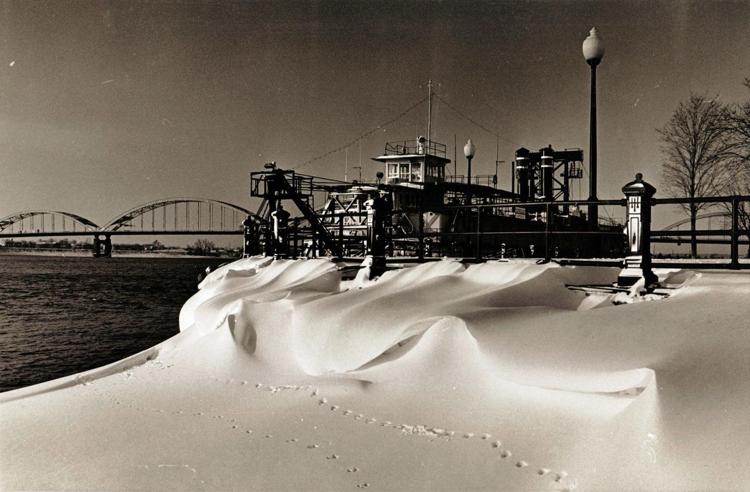 19851230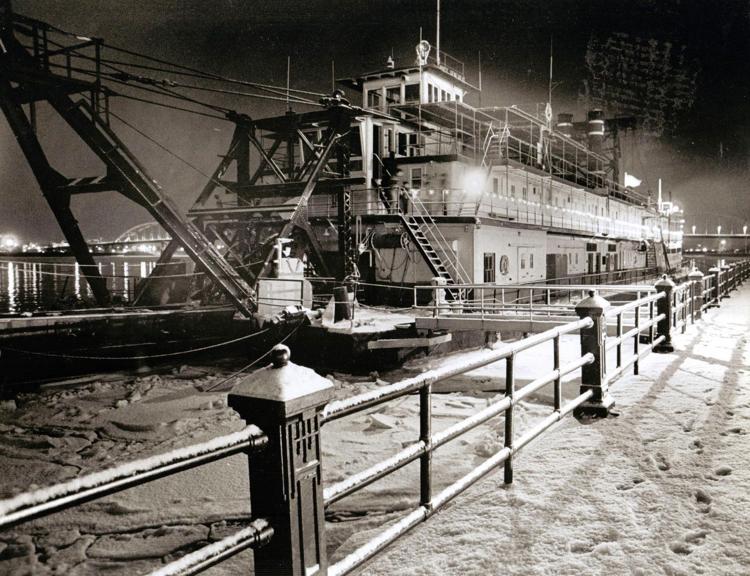 19860218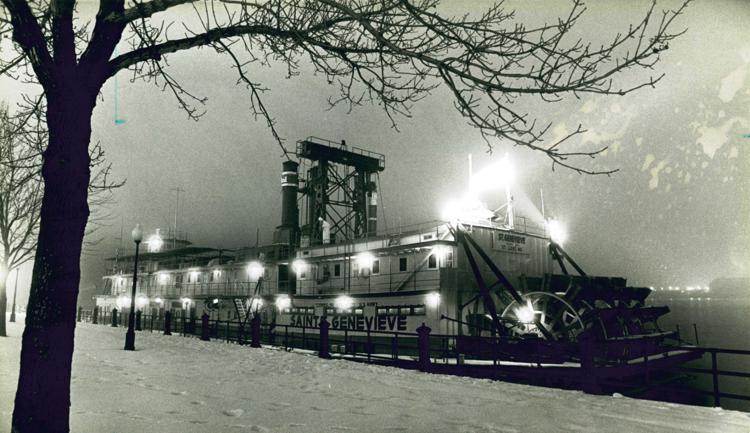 19860501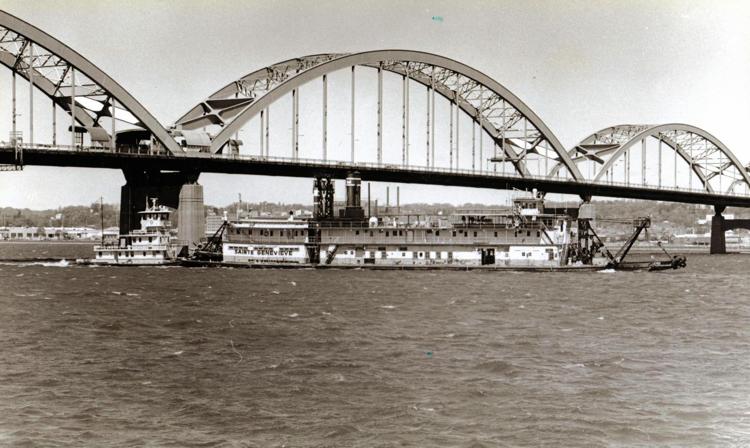 19860916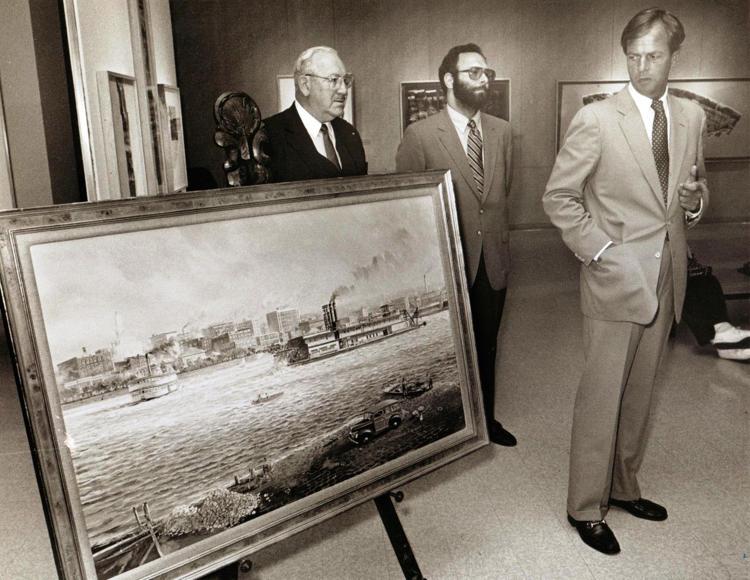 19880722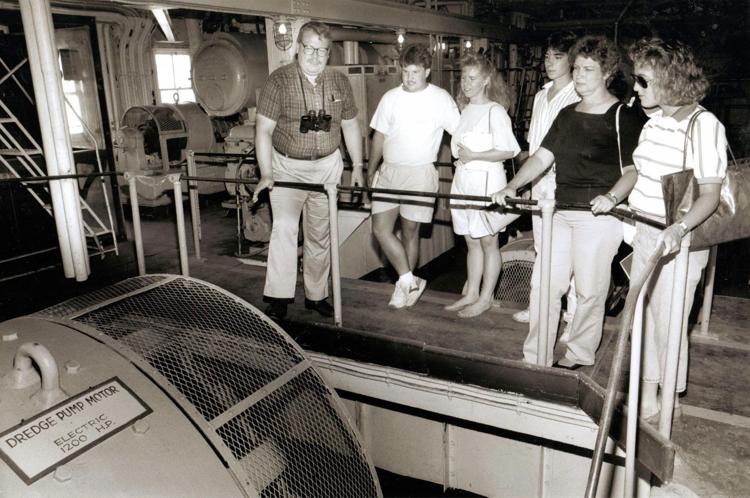 19880727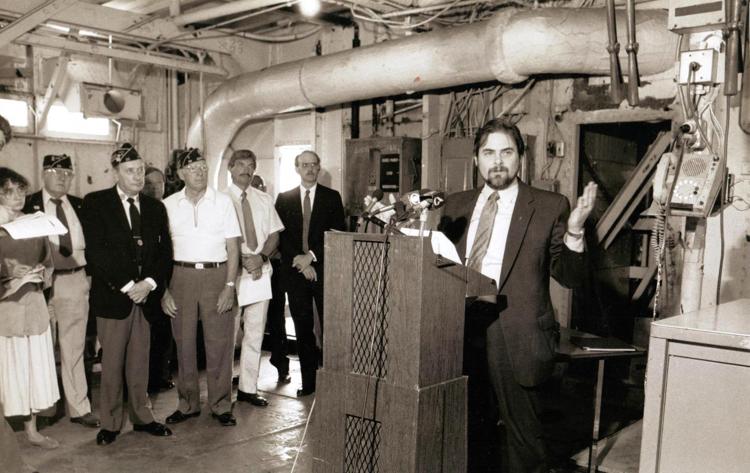 19880919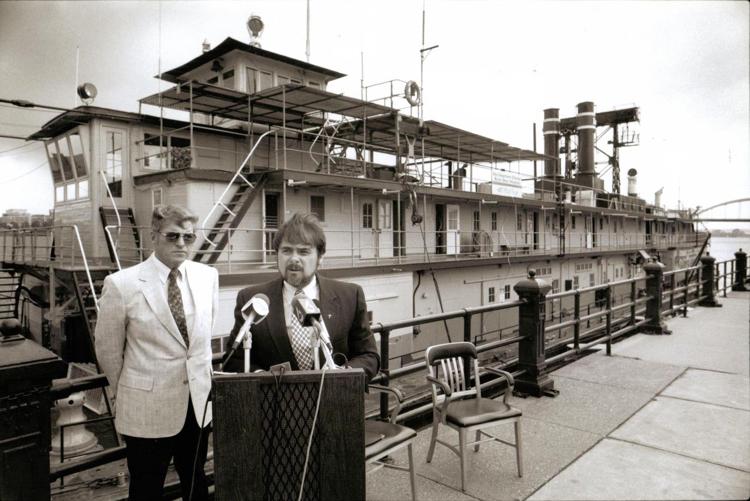 19880919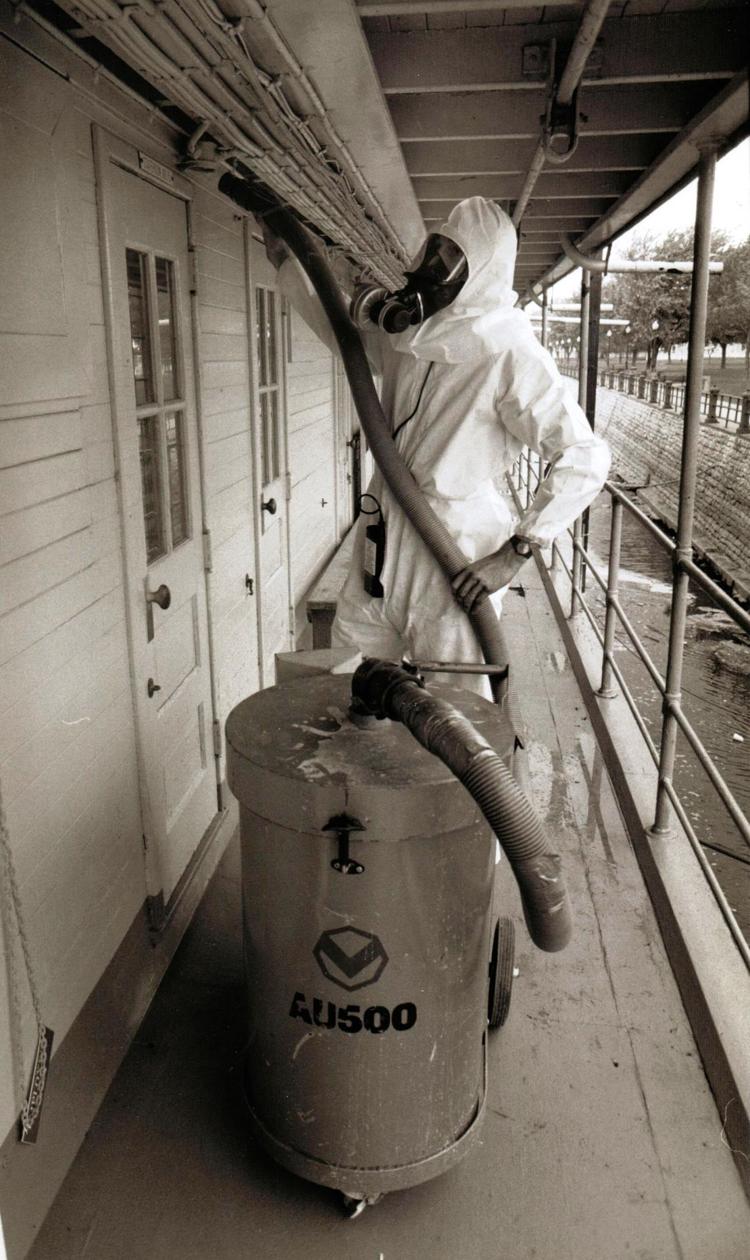 Sainte Genevieve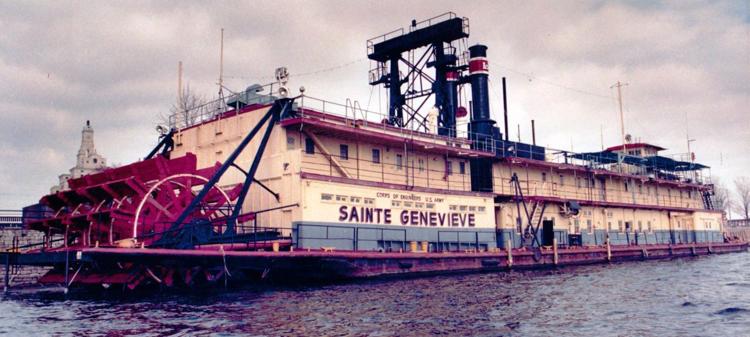 19900806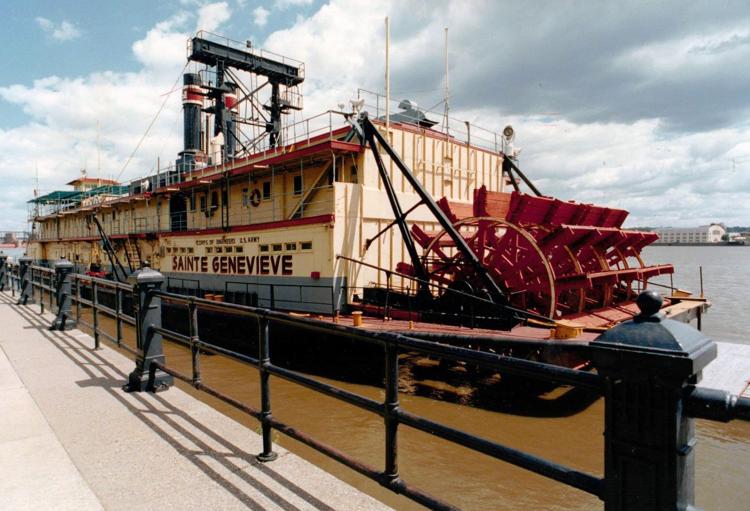 19900807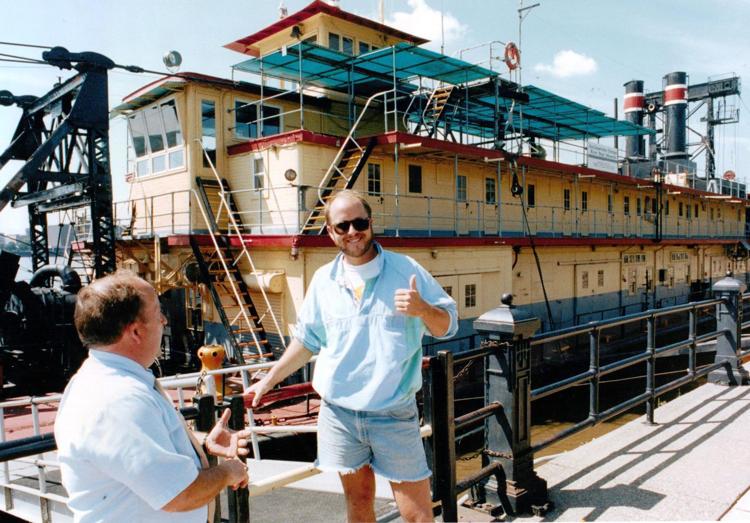 19901005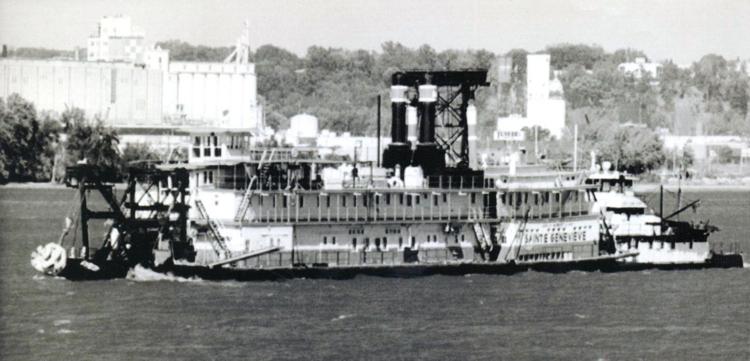 19901005