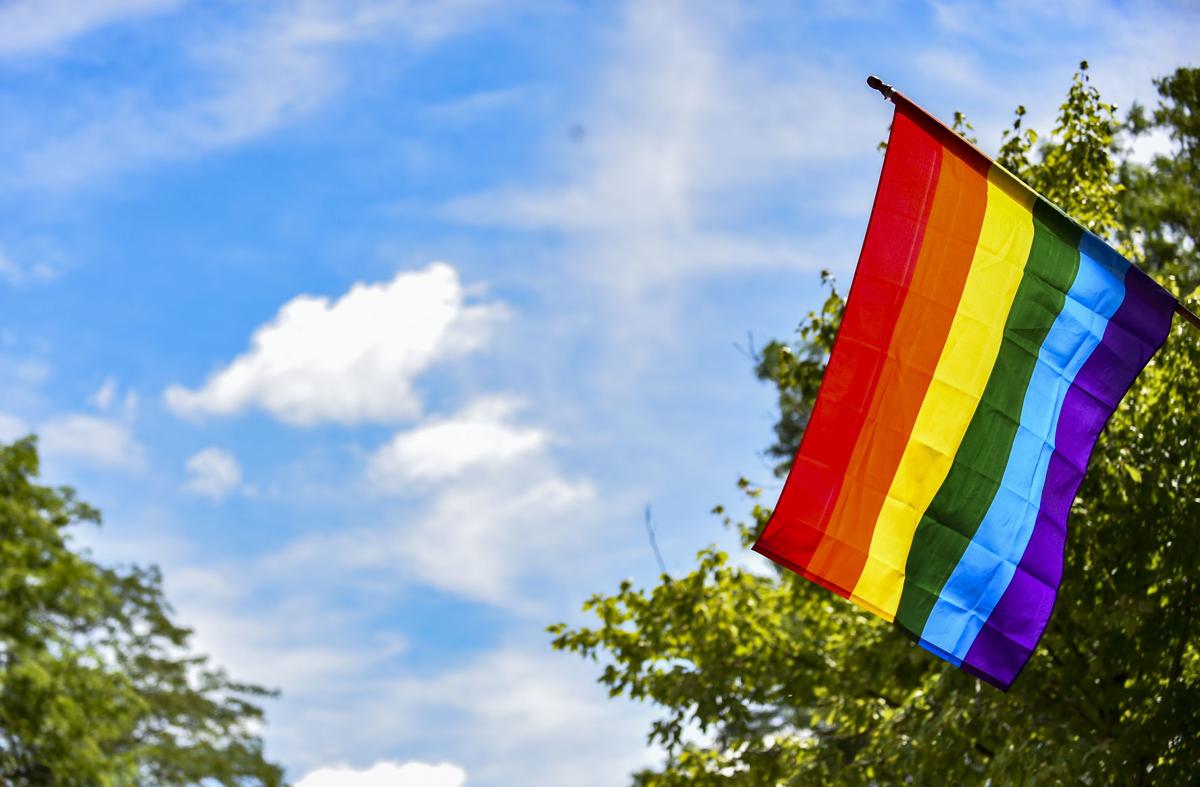 Davenport lags behind other Iowa cities in LGBT equality, according to a recent report from the Human Rights Campaign.
For the second-straight year Davenport scored 80 out of 100 points on the HRC's annual "municipal equality index scorecard." That's a regression from 2017, when Davenport received a perfect score.
Davenport ranks seventh out of nine Iowa cities, behind Cedar Rapids, Dubuque and Iowa City (which received perfect scores) and behind West Des Moines, Des Moines and Ames. Only Waterloo and Sioux City scored worse.
"I think there's room for improvement," said Latrice Lacey, Davenport's civil rights director.
The scorecard has five parts: non-discrimination laws, the municipality as employer, municipal services, law enforcement and leadership on LGBTQ equality.
Davenport scored perfectly on non-discrimination laws, thanks to rules banning discrimination on the basis of sexual orientation and gender identity.
The city also scored perfectly on municipal services, which cited the city's Civil Rights Commission, LGBTQ municipal liaison and "enumerated anti-bullying school policies."
But Davenport received 0 out of 12 available points for its failure to report hate crime statistics to the FBI.
"Due to a system issue, present since the inception of the current records management system, hate crimes and types of bias do not transmit to the State/FBI," Davenport Police Captain Jain Imming wrote in an email. "This issue has been reported to the vendor, but a solution within the software has not been identified. The Davenport Police Department and the State of Iowa have worked together and have determined an alternate solution to transmit this data."
Imming added that Davenport Police will report hate crimes in the future.
Three hate crimes were recorded in Davenport in 2017, according to Imming. Two were recorded in each of 2018 and 2019. However, these figures likely underestimate the total number of hate-related incidents, as hate crimes are typically under-reported.
One study found that nearly two-thirds of hate crimes went unreported to police between the years 2003 and 2011. Another study found that a majority of hate crimes were not reported between 2011 and 2015.
You have free articles remaining.
"We have to get past this notion that it'll make us look bad if we report hate crime," Rich Hendricks, co-founder of QC Pride and One Human Family, said. "No, it'll make us look bad if we don't report hate crimes. We can't solve problems if we bury our head in the sand."
Davenport was also dinged six points for not having transgender-inclusive health care benefits. Lacey said the city recently revised its health care policy recently, but the changes were not enough to gain scorecard points.
Mike Hetrick, board member of Quad Citians Affirming Diversity (QCAD), noted both the recent progress the trans community has made and the distance still to go toward full equality.
One major challenge for the Quad-Cities trans community is finding reliable services, particularly for health care. Hetrick said many trans individuals travel to Iowa City to find adequate care.
"It's a matter of being able to have those resources here," Hetrick said. "It's not a large community, but the needs are growing."
The 2019 scorecard matches Davenport's score in 2018, leading some to advocate for changes in the city.
"The areas where we're missing points are a great starting point for where our officials can create a more equitable and inclusive city," Lacey said.
But Davenport has also slipped 20 points since 2017, in part because of non-reporting hate crime statistics and also because the city failed to get "bonus" scorecard points for providing city services to LGBTQ youth, homeless and elders.
Lacey said she wasn't sure why the city didn't earn those points in 2019. Three years ago, she noted, the city's Civil Rights office provided funds to Quad Citians Affirming Diversity (QCAD), which provided some services to those communities.
Local advocates for equality emphasized how nonprofits provide essential services, even when their resources are strained.
"I understand that the city is not necessarily in the business of funding homeless services, for example. But when there is such a lack of services for a particular community that is in need, I think the city needs to step up and do something," said Hendricks. "It is a huge, huge area of need."
Fighting for improved equality, Hendricks added, is part of Davenport's ongoing mission.
"Our city, which has always stood for diversity and inclusion, should also be willing to stand up and fight for some of these things," he said. Although the lackluster index score was "disappointing," Hendricks added, "I think there's no reason why Davenport shouldn't get 100 next time around."
Graham Ambrose is the Iowa politics reporter for the Quad-City Times.