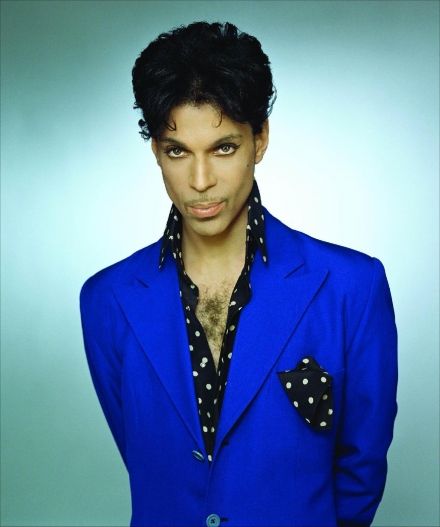 UPDATE 12:17 p.m. April 21, 2016: CHANHASSEN, Minn. — Pop music superstar Prince has been found dead at his home in suburban Minneapolis. His publicist, Yvette Noel-Schure, told The Associated Press the music icon was found dead at his home today in Chanhassen.
---
5:22 p.m. APRIL 15, 2016: The singer Prince was treated at Trinity Moline on Friday, according to the entertainment website, TMZ.com, but a hospital spokesman would not confirm that.
The TMZ report said a private plane carrying Prince landed at Quad-City International Airport in Moline early Friday, and the performer was taken to a hospital.
But Blake Long, marketing manager for UnityPoint Health's Illinois region, would not confirm that late Friday afternoon.
"Prince is not currently listed as a patient," Long said, adding the hospital system had no other comment.
Bruce Carter, aviation director at the airport, confirmed there was a medical emergency at the airport early Friday, but he could not confirm it involved Prince.
Carter said an aircraft on its way to Minneapolis called in about 1:30 a.m. with a medical emergency regarding a person who was unresponsive. The airport made sure an ambulance was waiting for the plane, Carter said, and when the plane landed, the ambulance took the person to a hospital.
An update posted later Friday on TMZ said a representative of Prince told the website that the performer had been suffering from the flu in recent days. After a concert Thursday night in Atlanta, Prince boarded his plane but he felt worse during the flight, and the plane made the emergency landing in Moline. The representative told TMZ that Prince was treated, released about three hours later and continued his flight home, which is in the Minneapolis area.
The Minneapolis Star Tribune reported Friday night that two sources close to Prince told the paper that he was at home in Chanhassen, Minn., on Friday evening. One said he had been suffering from "bad dehydration" but that "all's good."
Get local news delivered to your inbox!
Subscribe to our Daily Headlines newsletter.