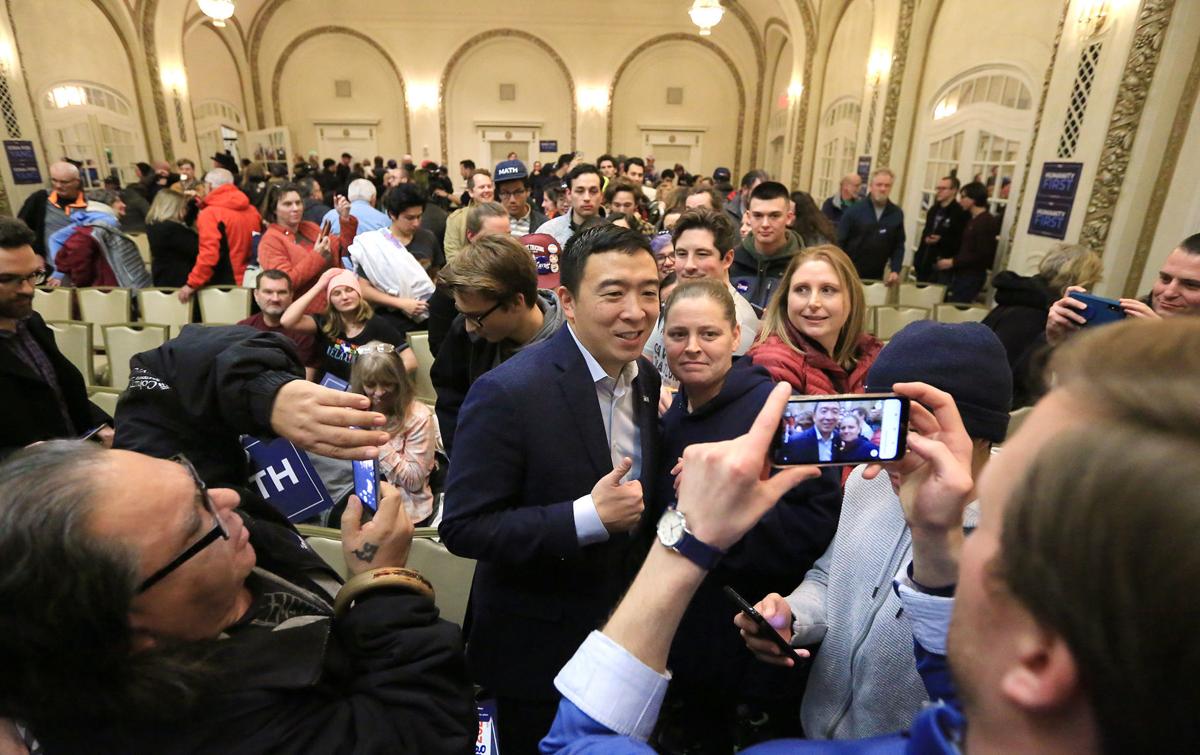 Supporters of 2020 presidential candidate Andrew Yang are used to being patient — patient as they explain the crazy-sounding ideas of the 45-year-old entrepreneur, and patient as they listen to a political discourse they consider toxic and out-of-touch.
So it wasn't a big disappointment when Yang showed up 40 minutes late to his Wednesday night event at the Hotel Blackhawk.
It was possibly Yang's last event in the Quad-Cities before Monday's caucuses. Other candidates are delivering closing arguments and re-writing their well-worn stump speeches for the last stretch of the campaign.
Not Yang. His stump speech hasn't changed much since the fall. He's been hammering away at the same themes for the past year, including how technology is devastating places like Davenport by eliminating jobs and stealing market share.
He added: "That feeling, Davenport, you've had for quite some time — that your community is getting depleted, repeatedly sucked dry — that's because that's what's happening."
Help comes mostly in the form of Yang's "Freedom Dividend," or universal basic income (UBI), in which American adults would receive $1,000 per month, no strings attached.
Critics point out the policy would cost billions or trillions of dollars, a spending hike virtually unprecedented in American history.
Standing before a giant "A NEW WAY FORWARD" banner pitched between tall Doric columns in the hotel's posh Gold Room, Yang asked members of the crowd to raise their hands if they initially thought the Freedom Dividend sounded gimmicky or impossible. Hundreds of hands shot into the air.
To allay concerns, Yang called attention to some of the UBI's past proponents: Revolutionary War activist Thomas Paine, Martin Luther King Jr., economist Milton Friedman.
Alaska established its own UBI, the Alaska Permanent Fund, in 1976. Last year, the payment was $1,606, funded in part through oil. On Wednesday night Yang called personal data the "oil of the twenty-first century."
"If your data is worth billions of dollars a year, and you're not seeing a dime of it, where's all that money going?" Yang asked. "Facebook, Amazon, Google, Apple and the trillion-dollar tech companies that are paying nothing or next-to-nothing back into our country."
Melanie Harris is a first-time political volunteer from northwest Arkansas in the Quad-Cities through the caucuses. Her husband's been a long-haul trucker for 24 years and has seven years until retirement. "We're hanging on by the skin of our teeth," she said. "I believe in Yang. He wants to help everyone."
Yang is most popular with young voters, who turned out for his Davenport event. Ryan Bowman is a Yang volunteer from Washington state who's organizing for Yang in Davenport during the final stretch of the Iowa campaign. Bowman, who quit his job in massage therapy to be on the ground for Yang, said he's been amazed by what he's seen canvassing door-to-door for the candidate.
"Republicans love him," Bowman said. He attributed his bipartisan appeal to his identity as a non-politician outsider with new ideas that are compelling and detailed. "I believe he'll be viable in a lot of precincts," Bowman predicted.
Clearing the 15% threshold of viability will be paramount for Yang's candidacy. Bettendorf resident Carol Strohbehn said Yang is her first choice on caucus night. She was impressed by his stump speech, which was "the most positive" of any candidate she's seen.
"It was the most explanation of where we are as a country and where we're going with the economy," Strohbehn said. For her, something resonates with Yang. "It just makes sense."
013020-qc-nws-yang-012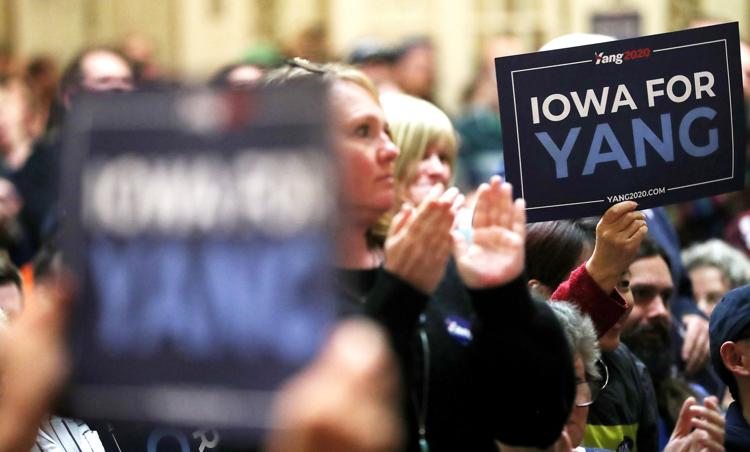 013020-qc-nws-yang-009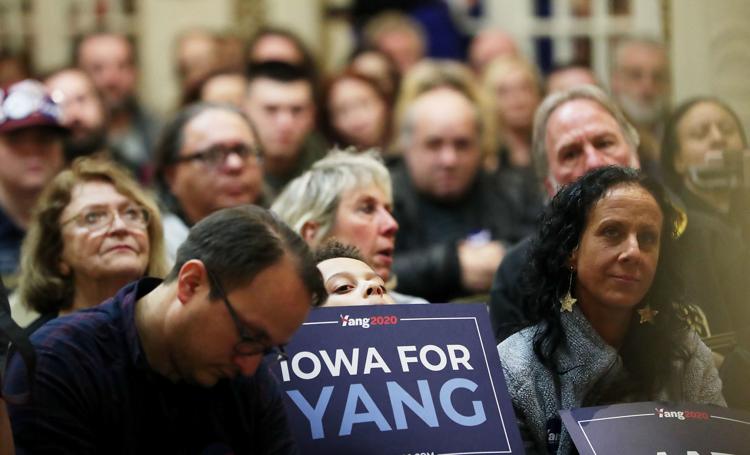 013020-qc-nws-yang-007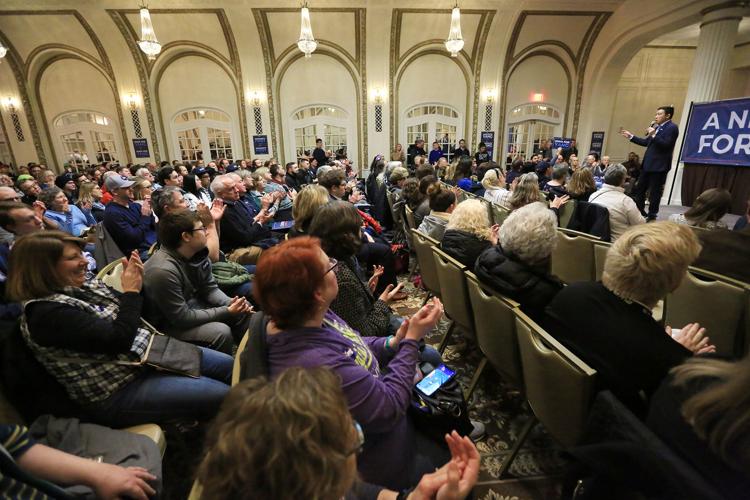 013020-qc-nws-yang-001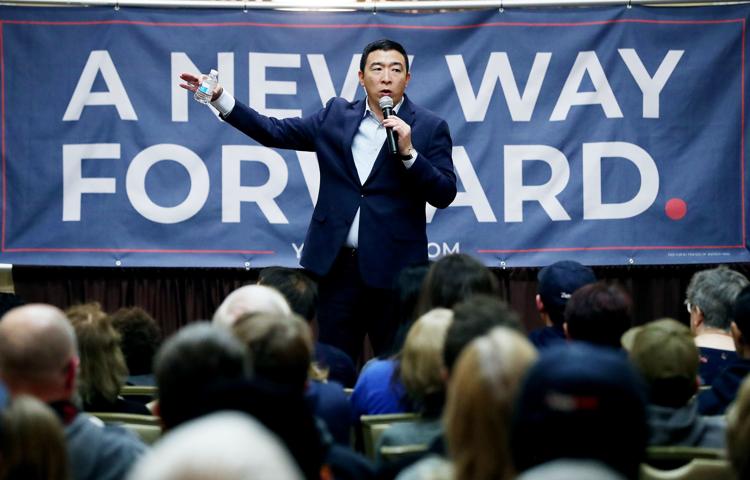 013020-qc-nws-yang-013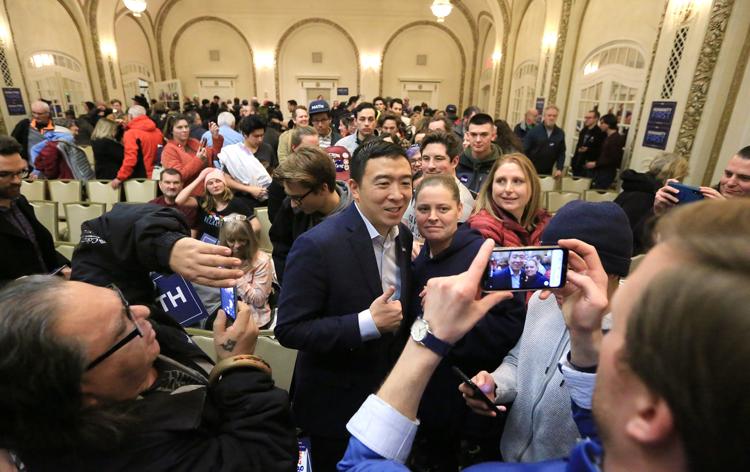 013020-qc-nws-yang-011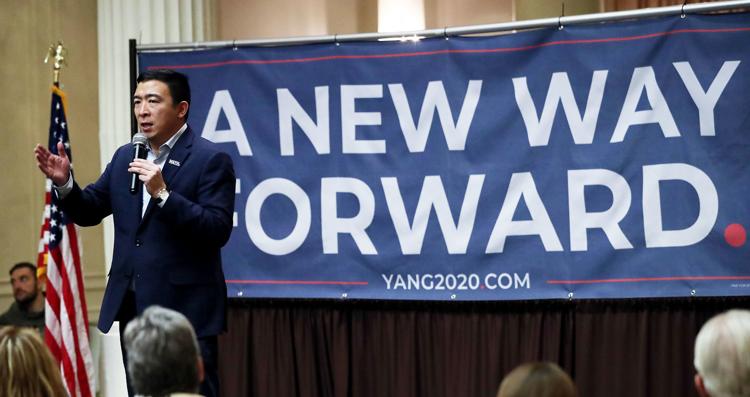 013020-qc-nws-yang-008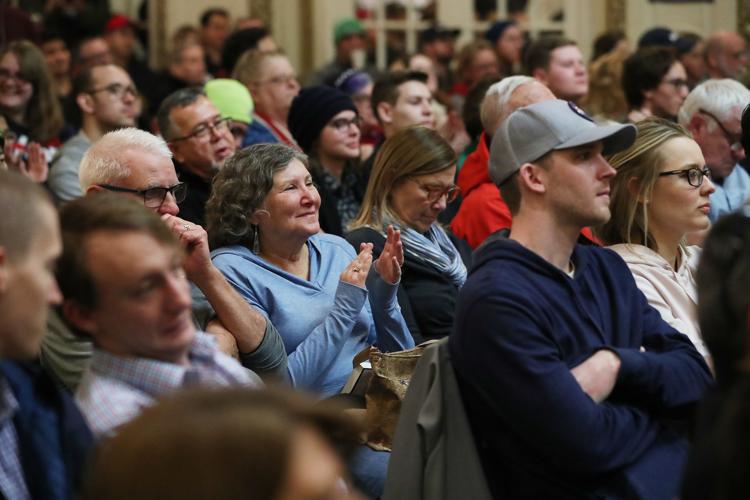 013020-qc-nws-yang-002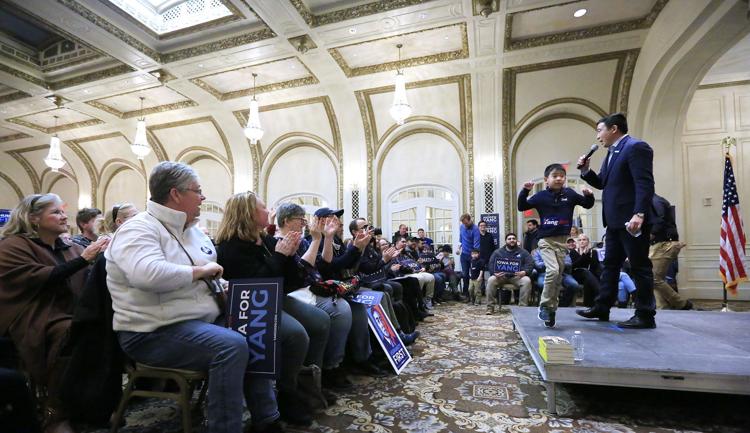 013020-qc-nws-yang-004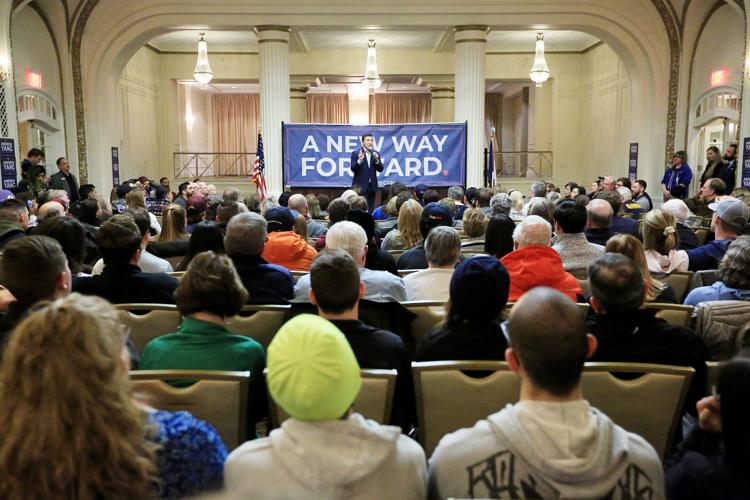 013020-qc-nws-yang-014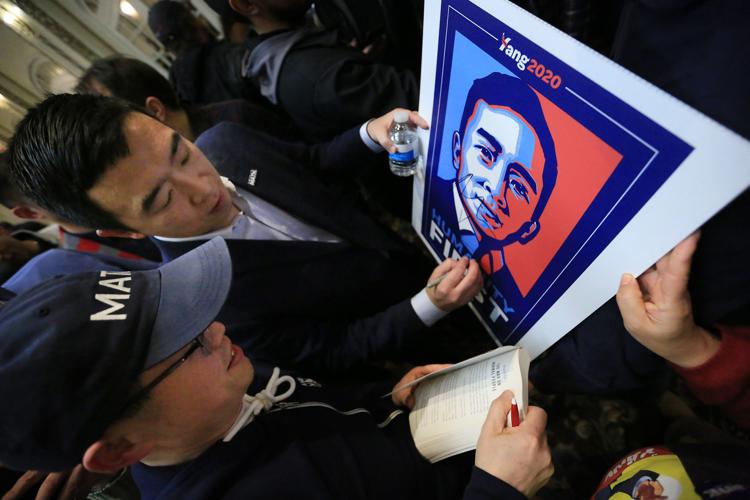 013020-qc-nws-yang-006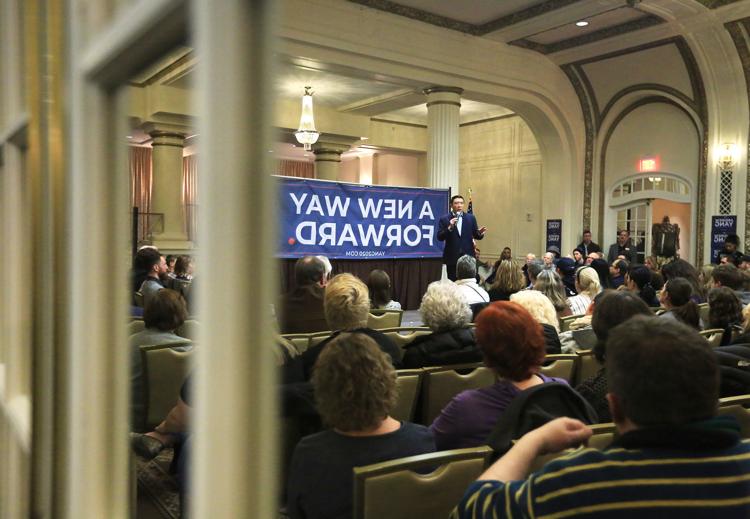 013020-qc-nws-yang-010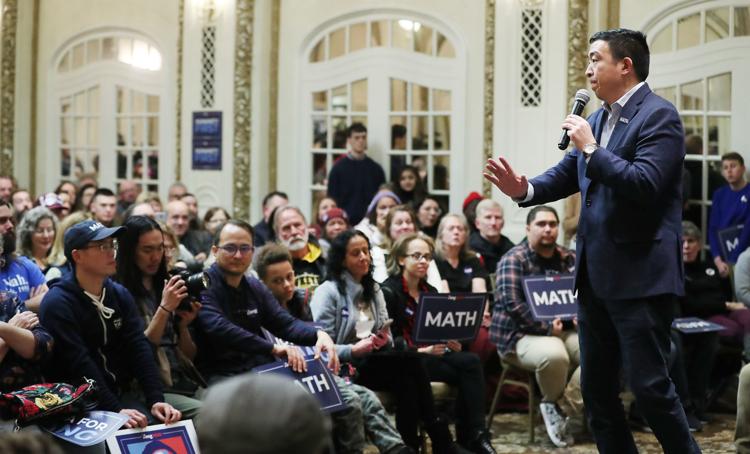 013020-qc-nws-yang-015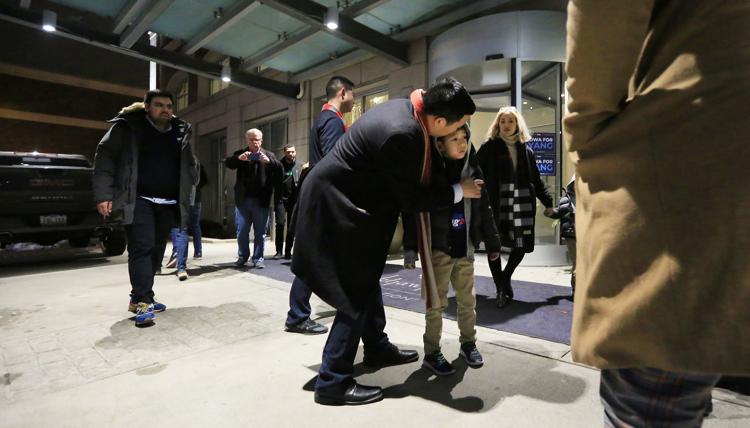 013020-qc-nws-yang-003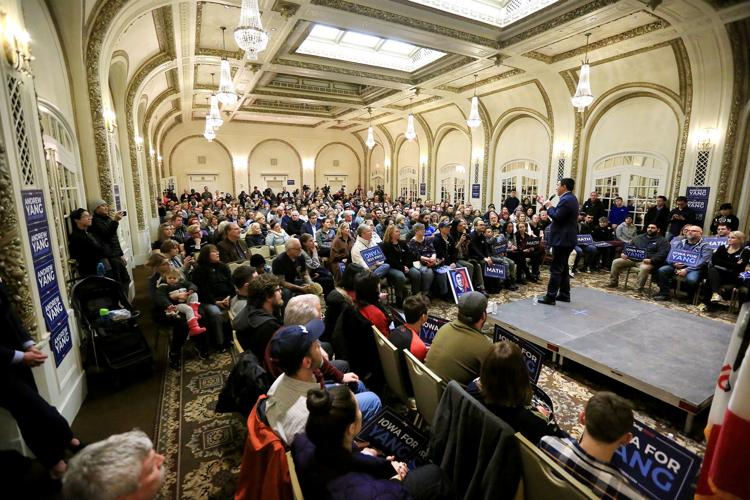 013020-qc-nws-yang-005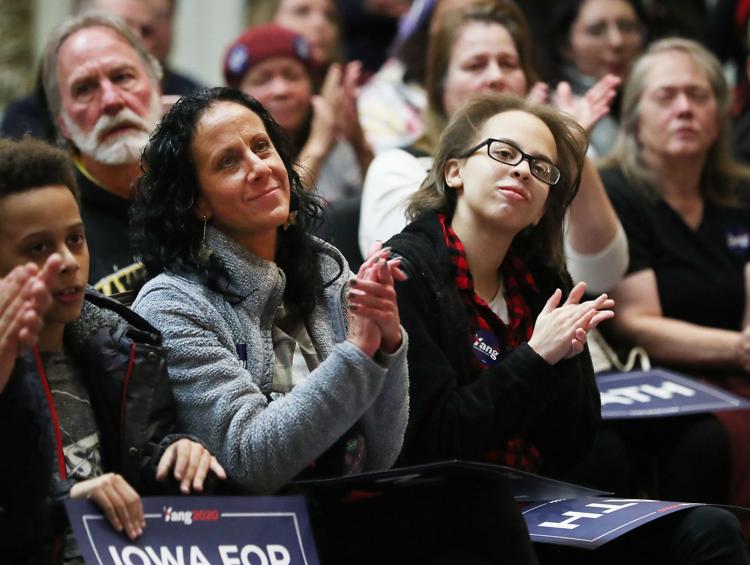 Graham Ambrose is the Iowa politics reporter for the Quad-City Times. 
Get local news delivered to your inbox!
Subscribe to our Daily Headlines newsletter.