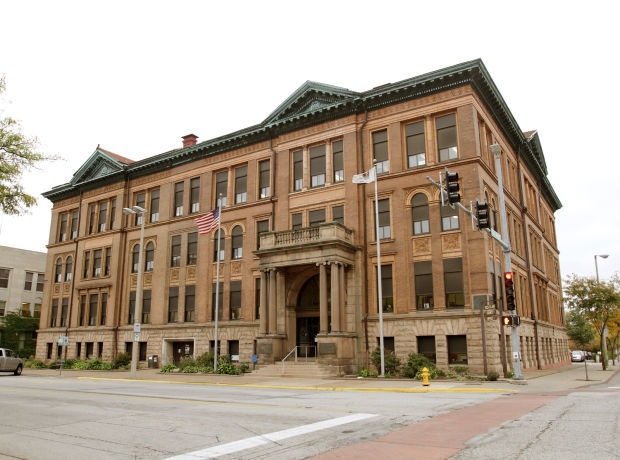 Rock Island County residents will have the opportunity tonight to comment on a proposal to cut the size of the county board and reduce board members' benefits.
Public comment on the resolution will be heard when the board's Governance Task Force meets at 6 p.m. at the County Office Building, 1504 3rd Ave.
By a vote of 4-3, task force members had approved putting the resolution before the 25-member full board at its meeting on Tuesday.
However, it has been taken off of Tuesday's agenda so that State's Attorney John McGehee can review its legal standing, board member Drue Mielke, of Coal Valley, said.
"I think it's a stall tactic," Mielke said. "It's just a resolution. It doesn't have any binding effect. All we're doing is sending a message to the board that we wish to have the board downsized in 2020-2022."
In addition to reducing the size of the board to 15 members, the resolution also suggests that board members not participate in the Illinois Municipal Retirement Fund and that they no longer have health coverage  through the county.
"There are Democrats on the board that are clearly opposed to this resolution," Mielke, a Republican, said. "There are no Republicans on the board who are opposed to the resolution."
Board member Kai Swanson, of Rock Island, said that while pulling the resolution off of the agenda was not expected, "I have a high degree of faith in the process."
"I think the proposal is crafted in such a way that it will pass the legal review," Swanson, a Democrat, said. "I have 14 board members who already have told me they intend to support this package.
"The people of Rock Island County have been waiting for years to see some real reform," he said.
Swanson said that when people asked for reform in the past, the board's status quo would rise up and demand an alternative. "Now, we have an alternative and the onus is on the broken status quo to show how it is preferable to this alternative.
"In the past, reform in budgeting and planning has been blocked by a Byzantine labyrinth of committee meetings, delay and obfuscation," he said. "We now have a majority of board members to pass reform and the public should remind those 14 people I've spoken to that it's as good of an idea in March as it is in February. We'll get it done."
Board member Don Johnston, of Moline, said he believes patience is the key.
"I'd like to see it get done when it's legally able to do so," Johnston, a Democrat, said. "You can't change the compensation of an elected official in the middle of a term. They ought to wait until May, for example, and take away benefits from part of the board, and then in the next cycle do the rest."
And to throw out a number for downsizing, such as 15, is not useful, "when we don't even know what the census will be."
"We don't know if we should have 15 board members or seven or five, or 17," he said.
Johnston added that the board should have committee-of-the-whole type meetings as city governments do and eliminate standing committees. "The problem with the seven or eight standing committees is that you have 18, 19, or 20 people who have no idea what they're voting on because they weren't in those meetings. A committee-of-the-whole meeting would allow the board to meet and discuss the issues intelligently without voting on them at that time."