A good Monday to all. You're gonna love the forecasts for Monday and Tuesday from the National Weather Service. Here are the weather details from the National Weather Service.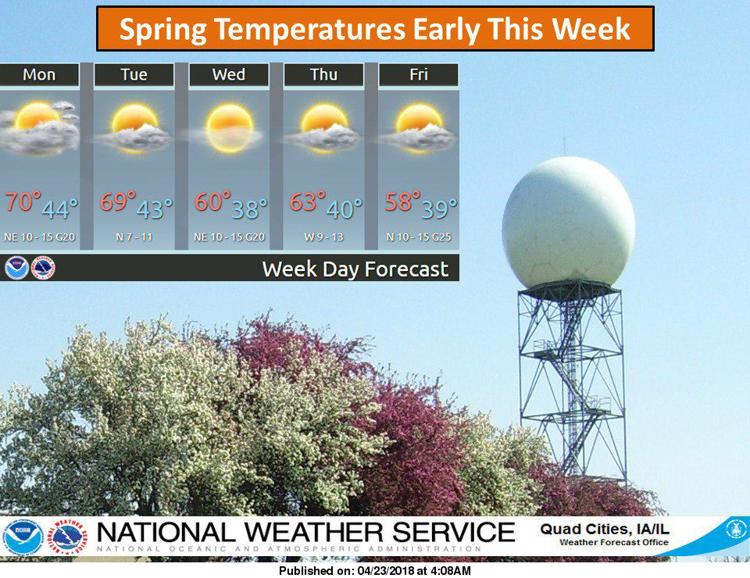 Today will be partly sunny with a high near 71 degrees and a low around 43 degrees.
Tuesday will be mostly sunny with a high near 69 degrees and a low around 42 degrees.
What more could one ask for?
2. Davenport road work update

Here's the latest in road work projects happening in the city of Davenport.
• Jersey Ridge Road: Beginning today, the northbound lanes of Jersey Ridge Road will be closed between Elm Street and East Central Park Avenue. Traffic will be routed head-to-head in the southbound lanes.
• West Central Park Avenue: Beginning today, West Central Park will be closed between Gaines Street and Western Avenue for water and sewer line work. The work is expected to be completed by April 30. Drivers are advised to follow the signed detour. Delays are possible.
•  Locust Street: Pavement and sewer improvements on East Locust Street between Kenwood Avenue and Eastmere Drive are anticipated to begin April 30. Work will begin with stormwater and sanitary sewer improvements, followed by removal and replacement of the asphalt overlay.
At least one lane of travel in each direction on East Locust Street will be maintained at all times during construction. Side streets along this stretch will be closed at Locust for the entirety of the project.
Work is estimated to be completed by Sept. 7.
• Work continues on Division Street, East 5th Street, Federal Street, Lombard Street, River Drive, West 65th Street, Rockingham Road and Veterans Memorial Parkway.
3. Illinois 78 resurfacing in Morrison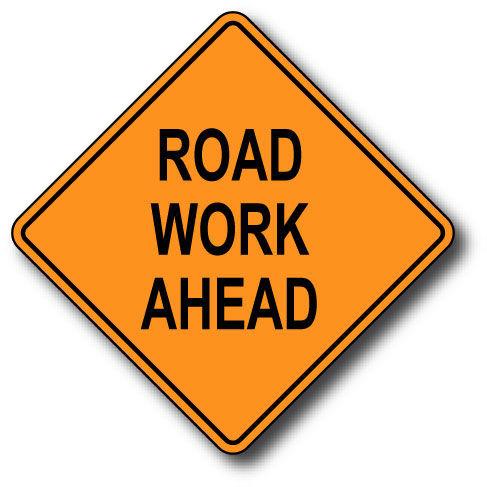 The Illinois Department of Transportation reports that pavement resurfacing is planned for Illinois 78 in Morrison from South Cherry Street to just south of Academic Drive. Work will start at 7 a.m., today, and should be completed by the end of May.
Illinois 78 traffic to be detoured onto south Cherry Street and East Park Street through Wednesday.
4. Under new ownership, Renwick Mansion starts new traditions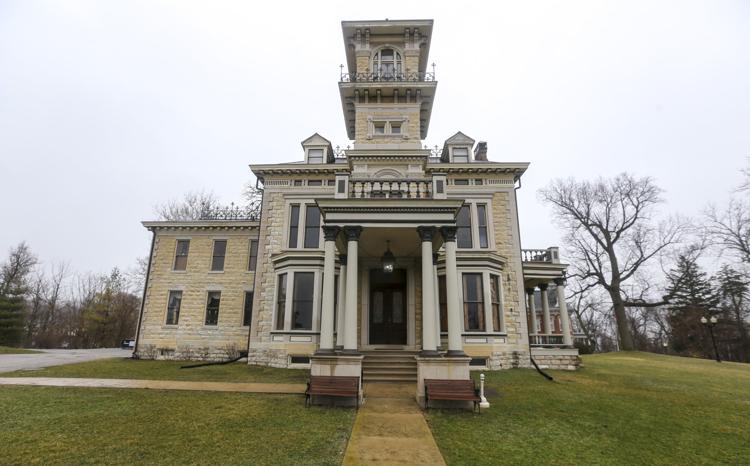 When Dane Moulton used to ride his bike up and down Tremont Avenue in Davenport as a kid, he always made sure to sneak a glance at the mansion towering over the hillside. 
New owners purchased the Renwick Mansion in Davenport in August. They host weddings, comedy shows, and other events in the historic property.
He'd think to himself, "I wonder what's going on in there?"
For Moulton, who grew up less than 1-mile away from the Renwick Mansion, there was plenty of mystery surrounding the property built in 1877 by lumber baron William Renwick.
"I've always been fascinated by it," he said. "There's nothing else like it."
Moulton eventually got to see inside the historic mansion when he attended family weddings there. He never imagined, though, that he'd one day hold its keys.
You have free articles remaining.
5. Q-C Sports Hall of Fame: 'Longshot' Lingner was an elite long snapper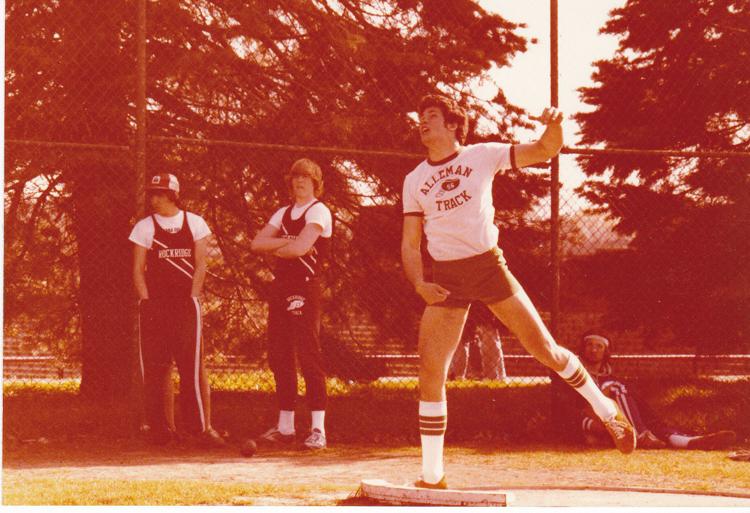 Former Rock Island Alleman athlete Adam Lingner is one of this year's inductees into the Quad-City Sports Hall of Fame.
Acie Earl
All-state basketball player at Moline High School. First team All-Big Ten at Iowa in 1992, second team in '91 and '93. Finished as Big Ten career leader in blocked shots (365). Collected 1,779 points (No. 3 in Iowa history) and 811 rebounds (No. 7) from 1990-93. No. 1 draft pick of Boston in 1993. Played four years in NBA for Celtics, Raptors and Bucks, then played eight years in overseas leagues.
Adam Lingner
Adam Lingner kind of figures his entire athletic career was a longshot.
He received one of the last available football scholarships at the University of Illinois in 1979. He was selected in the ninth round of the 1983 NFL draft. The draft doesn't even have that many rounds anymore.
And yet, the former Rock Island Alleman multi-sport star somehow ended up spending 13 years in the NFL and playing in four consecutive Super Bowls as a member of the Buffalo Bills.
It all happened because Lingner was astonishingly accurate at rifling a football backward between his legs.
"My whole thing of playing in the NFL was just such a longshot," said Lingner, now 57. "I barely got a scholarship to Illinois."
The longshot is still paying off.
More than 20 years removed from his final game, Lingner will be one of this year's inductees into the Quad-City Sports Hall of Fame. He will be honored, along with Franc Freeman and Jenni Fitzgerald, at the 37th annual Quad-City Times Salute to Sports on May 7 at Bettendorf High School.
Wayne DeSutter, who served as Alleman's head football coach during Lingner's high school career, recalls that Lingner not only was a very good athlete but got high marks for character and work ethic.
"He was as quality a young man as you were ever going to find," said DeSutter, who now lives in Leesburg, Florida.
"And he was just a good athlete. He went to the U of I and progressed every year. He got his chance and took advantage of it."
Bob Smith, the assistant coach who recruited Lingner for Illinois, said he was one of his favorite players he ever coached, a great person, an exceptional athlete and an almost impeccable snapper.
"It was almost a gift," said Smith, now retired and living near Peoria. "You could see he worked so hard on it, and he was just outstanding.
"I think he stayed around in the NFL for the first eight or nine years because he stayed in good shape and could play as a backup center. He wasn't just a snapper in the beginning. But the true thing that kept him in the NFL was he was the best snapper in the league."
The late Bruce DeHaven, who served as the Bills' special teams coach for much of the time Lingner was with the team, often said he would take Lingner over any other long snapper.
"When it's fourth-and-7 and you're holding onto a touchdown lead and you're kicking out of your end zone late in the game, you're mighty happy that you have Adam Lingner back there," DeHaven said in a 1992 interview. "There may be snappers in the league who are as good as Adam, but I know there's nobody who's any better."
Solid background
There was no mystery where Lingner got his work ethic and quest for excellence. His father, Wesley, worked very hard in a variety of sales jobs, and his mother, Marion, was the night switchboard operator at the Rock Island Argus while holding various other part-time jobs.
Smith said one of the things that sold him on Lingner as a prospect was meeting his parents.
As the third oldest of four boys, Lingner began playing about every sport at a very early age.
"I remember being the kid that was hanging around during my brother's practices," he said. "While they were working at one end of the basketball court, I'd be at the other end shooting hoops or sometimes just sitting and listening to the coach."
His football career began in a sixth-grade YMCA football league at Douglas Park in Rock Island on the same field on which the first NFL game was played in 1920.
"So there I am in the sixth grade, playing on the same field that Jim Thorpe played on," Lingner said. "And then I go to college and I'm playing on the same field that Red Grange played on. When I found that out in 2014, I was standing in the (pro football) Hall of Fame and I started getting a little emotional. … It just kind of hit me like a ton of bricks how intertwined my life has been with the NFL."
His athletic career took a fateful turn very early in his first year at Alleman in a seemingly innocuous exchange with freshman coach Don George.
"He asked me to throw him a ball that he needed for a drill and I grabbed it and threw it through my legs," Lingner said. "I must have thrown a pretty good spiral because he sent it back to me and said 'Do that again.'
"That weekend I was snapping punts for the freshman team and another week later I was snapping for field goals and extra points. This was pretty natural. I don't ever remember doing it before then. I don't remember even just playing around with anybody. I pretty much think that was the first time I ever threw a ball through my legs."
By his sophomore year, Lingner was suiting up for varsity games strictly to handle the snaps. As a junior and senior, he started at both offensive tackle and defensive end while also handling the snapping duties for a team that went 11-7 during that two-year period.
"He kept working at it," DeSutter said. "He was a tremendous snapper in high school. He was a really good offensive tackle, too, but he could really long snap."
Getting his shot
Of course, that's not all Lingner did from a sports standpoint. He also was a prominent member of the basketball team and fondly recalls a couple of times when he dunked on opposing big men, including Rock Island's 6-foot-10 Blake Wortham.
In track and field, he became the first Alleman athlete ever to place at state in a field event, taking eighth in the shot put as a senior in 1979.
At 6-4 and 205 pounds — about 60 less than he weighed during his NFL career — Lingner had a handful of football offers from such schools as Western Illinois, Illinois State and Northern Iowa, but he held out hopes of possibly playing at a higher level.
Illinois had showed some interest, but head coach Gary Moeller didn't think the Alleman star was a great prospect. As Lingner learned many years later, Smith kept lobbying on his behalf.
"At that level, I really just had one guy who really believed in me, and that was Coach Smith," Lingner said. "He fought with Gary Moeller, who wasn't real excited about me. I was a pretty scrawny kid, but I had a big enough frame."
Even Smith wasn't that sure about Lingner at first.
"I remember watching some film, and I knew he was a good player, but what sold me was when I came up to watch a couple of basketball games," Smith said. "His athleticism was really outstanding. He could dunk and run and handle the ball and do things other big kids couldn't."
Smith finally won out. Lingner got a scholarship.
Not surprisingly, he became Illinois' long snapper right away as a freshman in the fall of 1979, although it took him some time to get any other sort of playing time.
Moeller was fired after the Illini went 2-8-1 in 1979, and he was replaced by San Francisco 49ers line coach Mike White. The Illinois program began to improve steadily, and Lingner progressed along with it.
He became the starting center as a senior in 1982, but he suffered a mid-season shoulder injury and missed a few games. He later got back into the lineup at guard and helped the Illini to their first bowl game appearance in 19 years. Lingner played well against Alabama in the Liberty Bowl and also was selected to play in the Senior Bowl, but he still wasn't entirely sure he had a future in the pros.
"The odds of me getting drafted and having the career I had, it was just time after time, just a longshot," he said. "It was a longshot that I'd be successful in big-time college football, Big Ten football, and then not having a huge career there … I mean, what are the odds?"
The NFL
The Kansas City Chiefs selected Lingner in the ninth round, and he became the lowest draft pick to make the team. He actually started one game as a rookie before eventually becoming primarily a long snapper.
That was just fine with Lingner.
"It's hard to be a full-time player and a long snapper," he said. "I remember when I was snapping in high school, you're so tired, you're winded. It's just harder to snap very well when you're playing all the time and your hands are banged up, you're exhausted, and then you've got to go throw a perfect strike every time."
He stayed with the Chiefs until 12 games into the 1986 season, when he was released. He spent time on the rosters of both the Patriots and Broncos before landing with Buffalo in 1987.
He ended up playing 140 regular-season games with the Bills and was with them through the agonizing stretch in which they lost in the Super Bowl four consecutive years. Lingner was one of only 20 players who were on all four of those teams.
The most distressing of those losses was the first one, in 1991. The Bills were in position to defeat the New York Giants as kicker Scott Norwood lined up for a 47-yard field goal in the final seconds. Lingner made a perfect snap, and Frank Reich, now the head coach of the Indianapolis Colts, made a perfect hold. Norwood's kick sailed wide to the right and the Bills lost.
Lingner learned years later that his father, who suffered from heart disease, had to take seven nitro pills to cope with the stress as he sat and watched from the stands.
The Bills lost to the Redskins in the Super Bowl the following year and to the Dallas Cowboys in both 1993 and 1994.
Lingner said he still encounters fans who tell him how hard it was for them to watch their team get to the big game year after year and then lose. He reminds them that it also was pretty hard on the players themselves.
"I can say honestly, though, maybe they do feel worse about it than me," he said. "I feel bad about it, and I think there were guys on our team who maybe feel worse about it.
"Sometimes I feel worse that I don't feel worse about it because I'm just one of those silver lining guys. I try to find the positive in everything because if you don't you're just going to make yourself miserable. … It still was an amazing accomplishment for our team."
Quest for perfection
Lingner finally retired from football following the 1995 season, citing tendinitis in his knees and chronic elbow injuries.
He was able to stay in the league for so long because he was so dedicated to his craft.
Even now, he seems to remember every imperfect snap he ever made. Not that there were that many.
He said in 21 years as a long snapper through high school, college and the pros, he never once had a snap sail over the head of a punter although he said he came close to doing it in his final game.
He also remembers a bad snap on an extra-point kick during a 1989 game against the New York Jets. His snap veered toward the holder's helmet and slithered through his hands.
"We won the game and I was miserable. We won the division and I was miserable," Lingner said. "I guess the moral of that story is my expectations were really high. I wasn't used to missing snaps."
DeHaven said in a 1992 interview that it was the only bad snap Lingner made over a five-year stretch. That included practice and training camp.
Lingner also recalls what he believes is the best snap he ever made.
It came on Jan. 3, 1993, in a memorable playoff game against the Houston Oilers, in which the Bills made the biggest comeback in NFL history. After falling behind 35-3 in the third quarter, Reich stepped in at quarterback for the injured Jim Kelly and led a furious rally to tie the score at 38-38 and send it to overtime.
In the extra period, the Bills got into position for a game-winning 32-yard field goal. It was one of those frigid, blustery days in Buffalo, and Reich, as the holder, asked Lingner to deliver the ball slightly lower than normal to minimize the effects of the wind.
"If you look at the replay of that, it couldn't be any lower and not be a problem," Lingner said. "I put the ball about six inches off the ground right over the spot. He just catches it, puts the tip down and kick, and we win. That's one of those moments where you think 'Holy crap, I can't believe I did that.'
"That was a moment for me. I enjoyed it at the time, but it's one of those where I can look back now and just think 'Wow.'"
Life after football
Lingner hasn't found his post-football career to be quite as exhilarating. He has worked a variety of different jobs, dabbling in radio work, working in the Bills' marketing department and opening a horse stable in Buffalo. He now lives in Frisco, Texas, where he works for Sprout Foods Inc.
"The hardest thing about going from that very competitive industry into other industries is you're so used to working with people who are highly motivated," Lingner said. "And then you go to work in the real world with people that aren't that motivated."
He said he hasn't stayed in close touch with many of his old teammates although he still is good friends with Steve Christie, the kicker who booted that memorable game-winner in Houston in 1993.
However, he still loves seeing former teammates at Bills reunions, including one to celebrate the 25th anniversary of the comeback game just a few months ago.
"There's nothing I enjoy more than having a reason to get together with everybody," he said.
Adam at Alleman FB Head Shot.jpg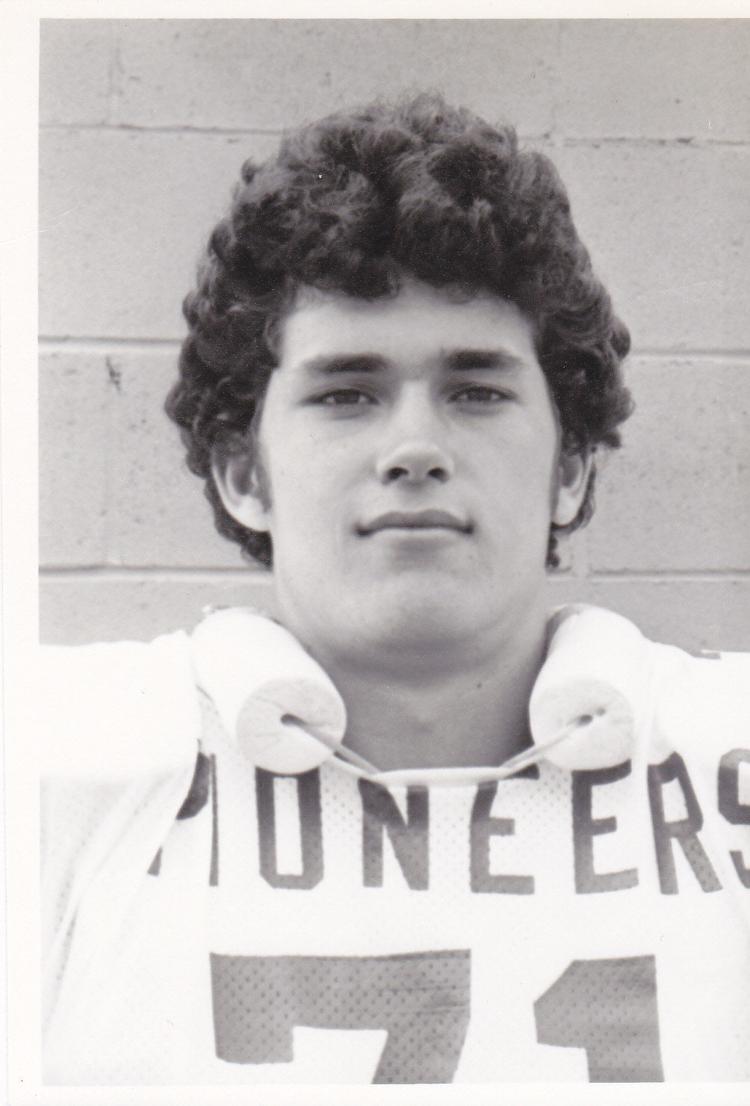 Lingner high school.jpg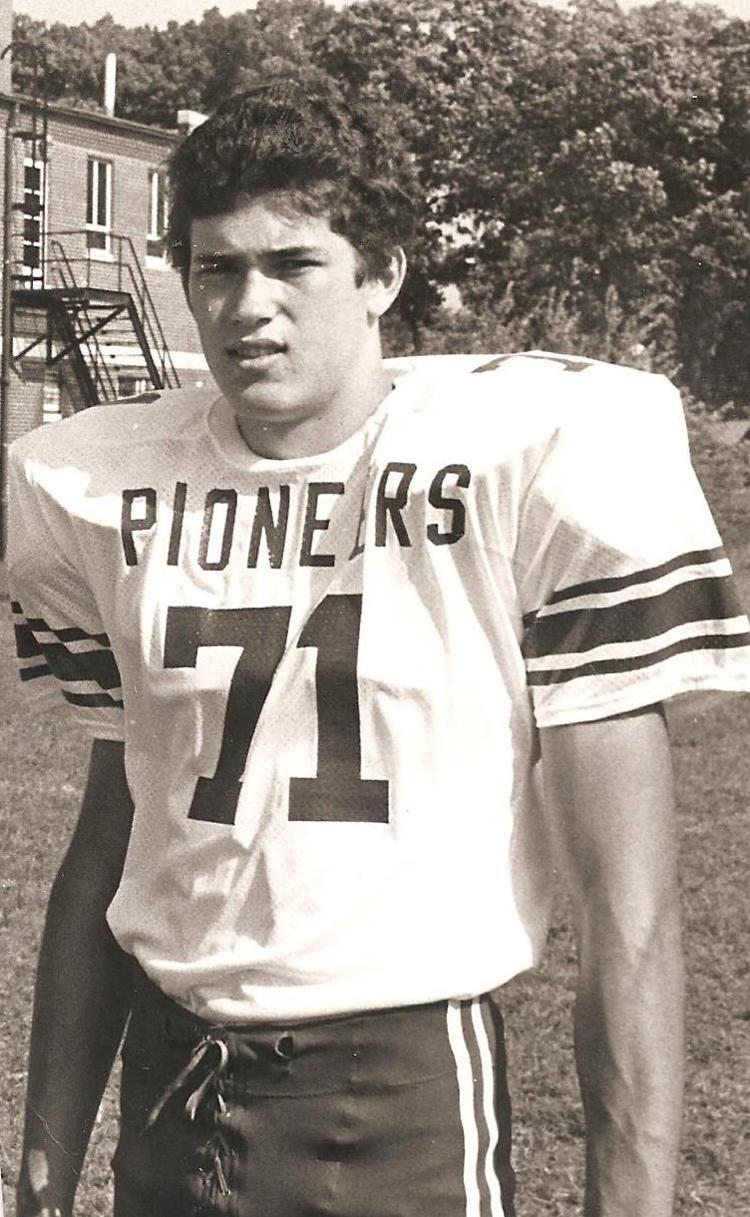 Adam at Alleman Grand Slam Glossy.jpg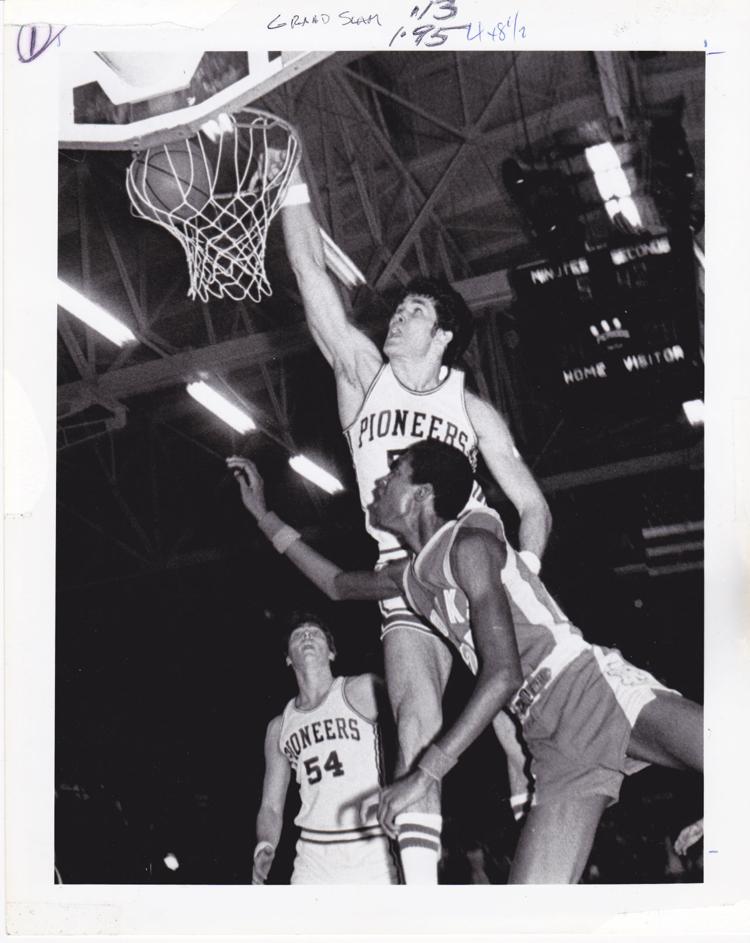 Adam at Alleman 2 Handed Dunk.jpg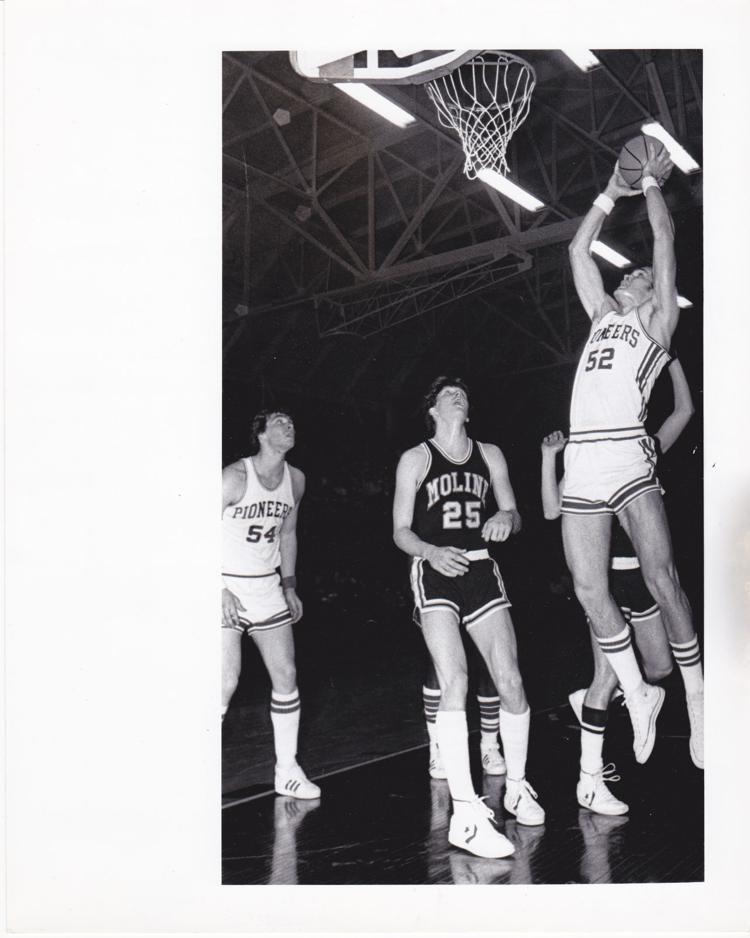 Adam at Alleman FB Snapping Practice.jpg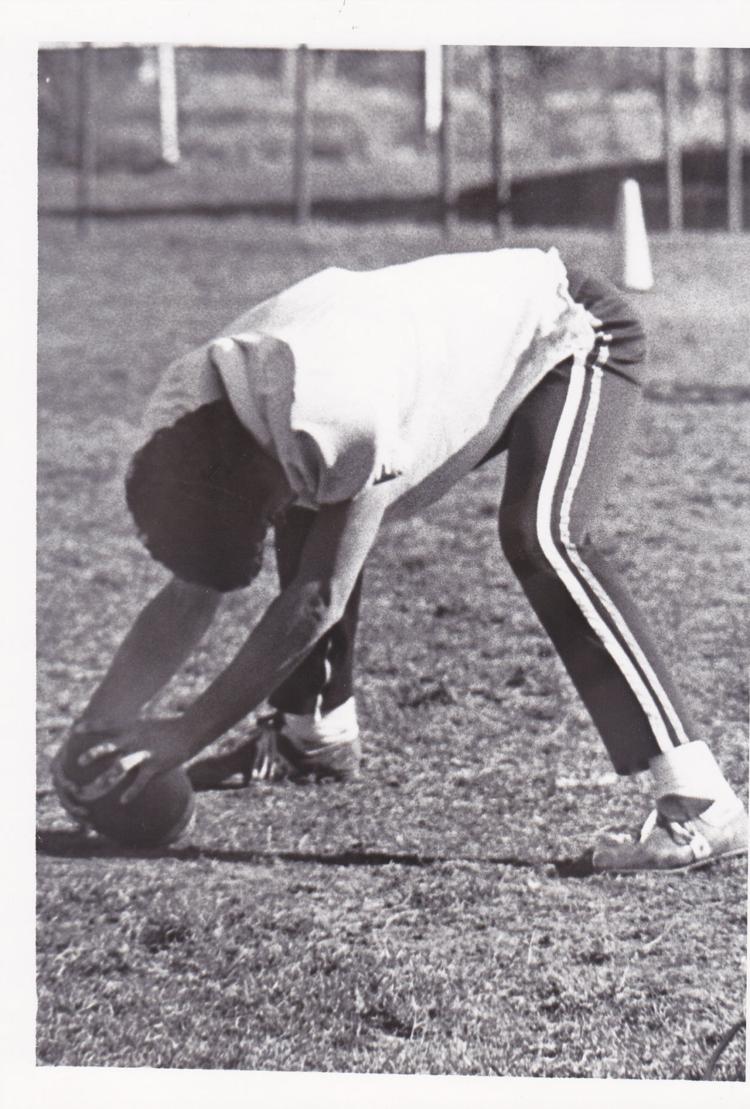 Adam at Alleman Track the Put.jpg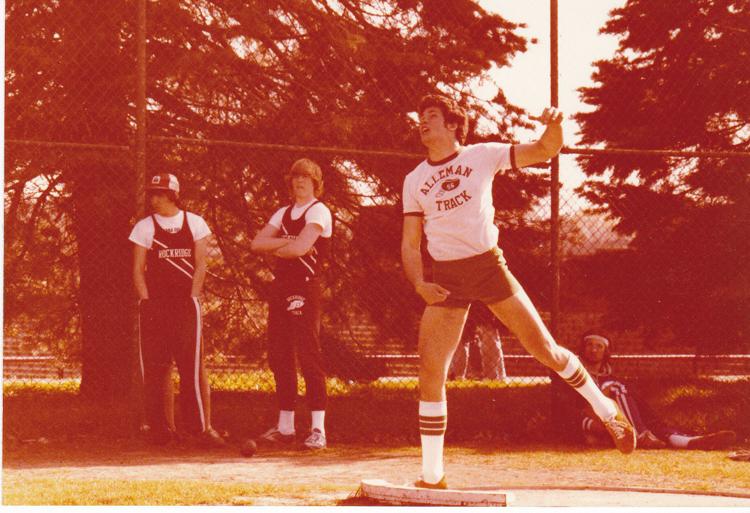 Lingner.jpg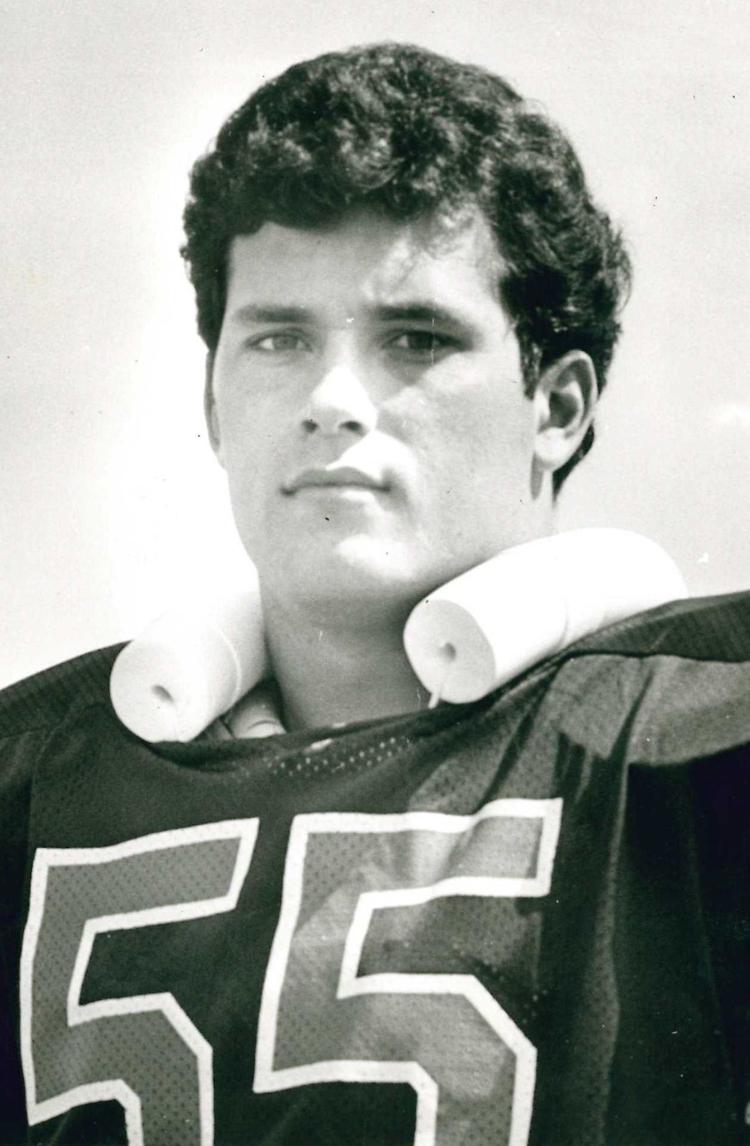 Lingner Adam-1.jpg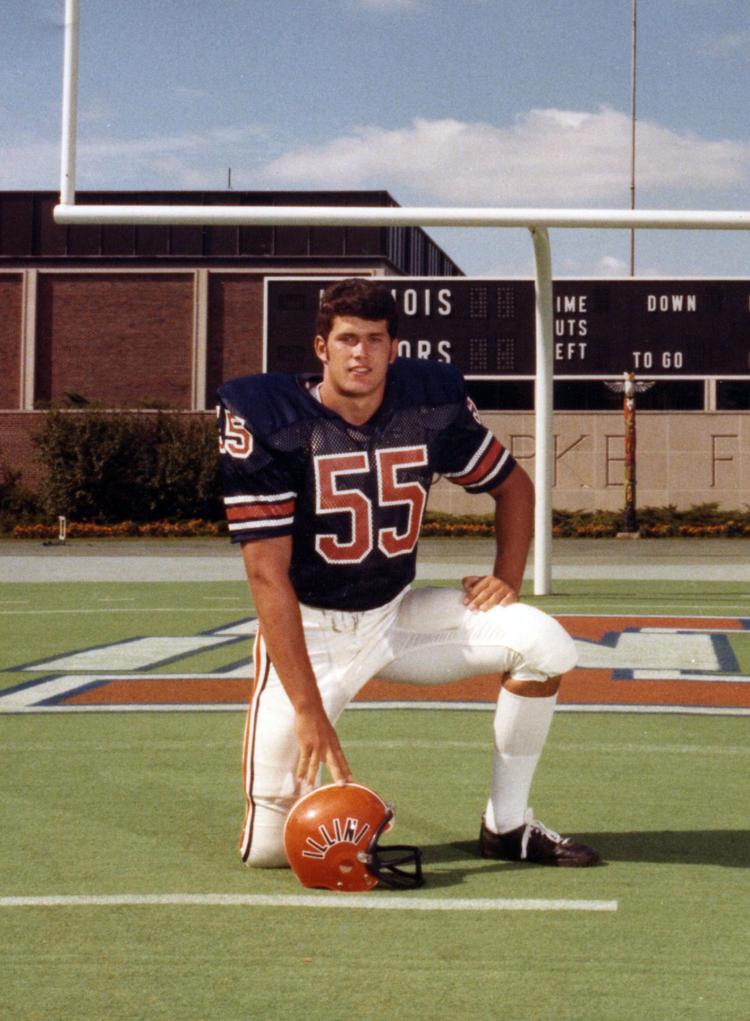 Bills photo of Lingner.jpg
Lingner with Bills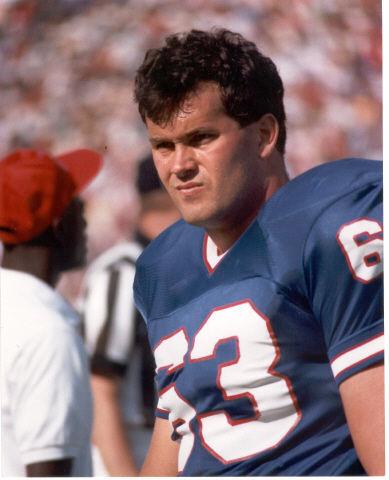 Lingner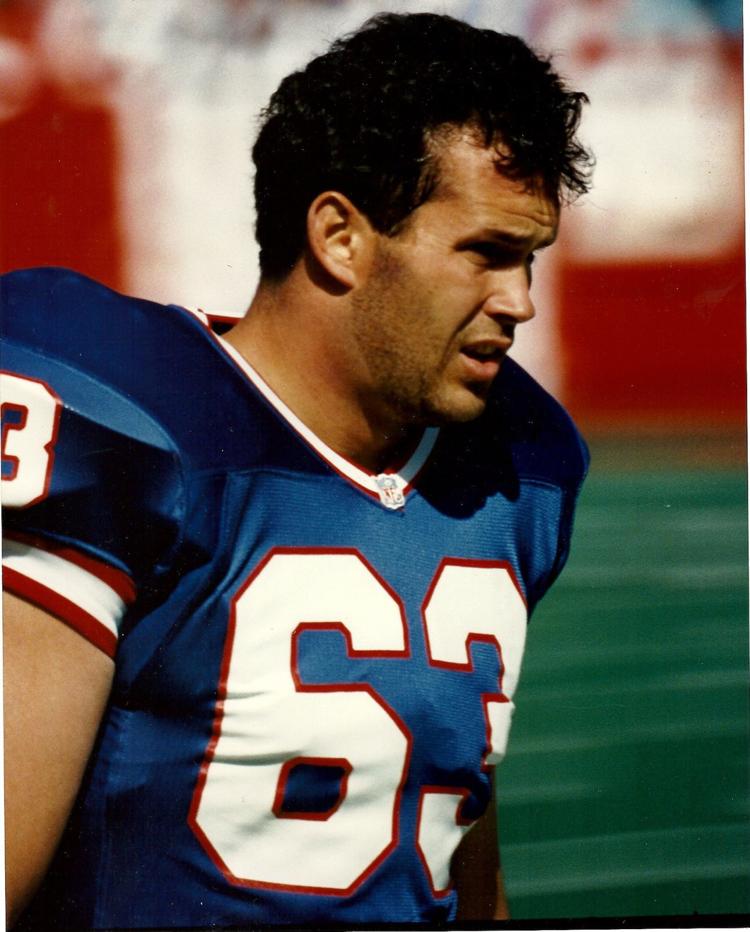 Head Shot w Jersey.jpg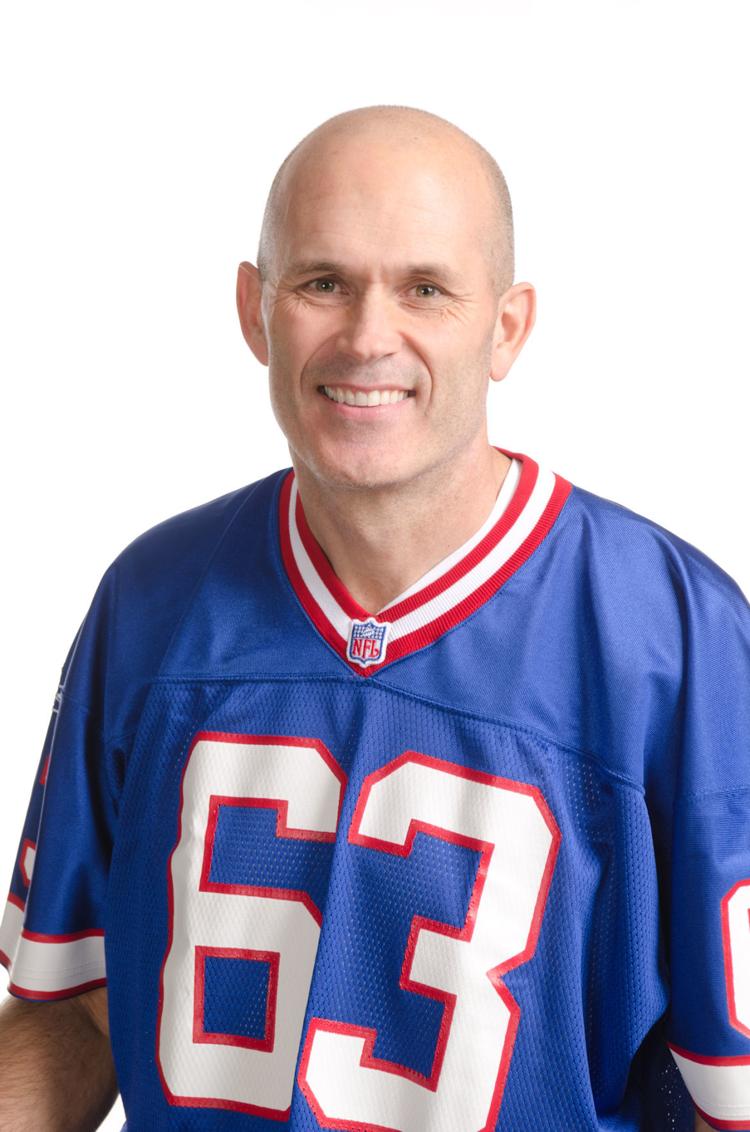 Al Feuerbach
Grew up in Preston, Iowa. Won Iowa high school state championships in both shot put and discus. Set world records in shot put indoors in 1971 and outdoors in 1973. Member of 1972, '76 and '80 U.S. Olympic teams. Gold medalist in '71 Pan-Am Games. Five-time winner of Drake Relays.
Alvino Pena
Founder and longtime coach of Pena's Davenport Boxing Club. Coach of 1981 U.S. Junior Olympic team. State and region Golden Glove coach of the year many times. Member of National Golden Gloves Hall of Fame. Amateur coach for professional standouts Michael Nunn and Antwun Echols.
Amy Baker
Multi-sport athlete at Davenport Central and St. Ambrose. Assistant coach on Central state championship volleyball team in 1981. Head coach at Central for four years before becoming first head coach at Davenport North, where she went 597-316 in 27 years with state titles in 1988 and '97 and eight other state tournament appearances. Iowa coach of the year in '97. MAC coach of the year nine times in first 18 years.
Beth Bader
First Quad-Citian to earn spot on LPGA Tour. Among top 100 money-winners in five of first seven years on tour. As amateur, won Iowa Junior Open, Des Moines Open, Waterloo Junior Open, Quad-City Women's Amateur and Iowa Women's Open. Voted Iowa State University female athlete of the year in 1996.
Bill Fennelly
Former Davenport West athlete served as head women's basketball coach at Toledo (1988-95) and Iowa State (1995-present). Previously was assistant at William Penn, Fresno State and Notre Dame. Went 166-53 at Toledo and has won more games (434) than any coach in any sport in ISU history. Overall career record of 600-259. In 27 years as head coach, has won 17 or more games 26 times.
Bill Freese
Head baseball coach at Davenport Central for 25 years (1960-84). Won six state titles, four at Central and two at Corwith-Wesley. Finished second at state three times. Career record of 588-231. Member of Iowa High School Baseball Coaches Association Hall of Fame. National coach of the year in 1980. As minor league pitcher, won 21 games in both 1948 and 1950.
Bob Reade
Highly successful football coach for 17 years at Geneseo High School and 16 years at Augustana College. Compiled record of 146-21-4 at Geneseo from 1962-78, winning 52 straight games and three straight state titles (1976-78). Went 146-23-1 at Augustana from 1979-94, winning four straight NCAA Division III titles (1983-86) and going 60 consecutive games without losing. Named CCIW coach of the year nine times, and award is now named in his honor. Voted into College Football Hall of Fame in 1998.
Booker Edgerson
Football and track star at Rock Island High School in 1956 and '57. Helped Western Illinois to back-to-back undefeated football seasons in 1960 and '61. Starting cornerback for Buffalo Bills 1962-69 and Denver Broncos in 1970. Member of AFL championship teams in 1964 and '65. Had 23 career interceptions.
Brad Hopkins
Multi-sport athlete at Moline High School. Three-year starter in football at University of Illinois. Captain and first-team All-Big Ten in 1992. First-round draft choice of Houston Oilers (13th pick overall) in 1993. Longtime starting left tackle for Oilers/Tennessee Titans. Played in 2001 Pro Bowl and Super Bowl XXXIV.
Bret Bielema
All-Western Illinois football player at Prophetstown. Four-time letterman as defensive lineman at Iowa, serving as captain in 1992. Served as assistant coach at Iowa, Kansas State and Wisconsin before becoming head coach at Wisconsin at age of 36. Winningest first-year head coach in Big Ten history, leading Badgers to 12-1 record in 2006, then guided them to Rose Bowl following 2010 season. Now head coach at Arkansas.
Carl Widseth
Helped Davenport High School to three straight state basketball titles in 1950-52. Became all-time scoring and rebounding leader at University of Tennessee, averaging 19.1 ppg and 10.6 ppg over four-year career. Holds three Tennessee free-throw records. Selected by Minneapolis Lakers in 1956 NBA Draft. Member of Iowa Basketball Hall of Fame.
Cathy Noth
Volleyball, softball, track and basketball star at Bettendorf High School. Two-time All-American in volleyball at Nebraska (1983-84). Only player ever to be three-time Big Eight tournament MVP. Four-time member of U.S. national team and alternate on 1988 Olympic team. Assistant coach on 1995 Nebraska team that won NCAA title. Coach/trainer for several college and junior teams.
Connie Shafar
Longtime coach in girls basketball and softball at Pleasant Valley. More combined coaching victories than any woman in Iowa high school history. Compiled 661-317 record in softball, 322-184 in basketball. Member of IGCA Hall of Fame for both sports. Organized first women's basketball team at Northern Iowa. Member of UNI Hall of Fame. Won 12 varsity letters at Bedford (Iowa) High School.
Dan Knight
Four-time state champion wrestler at Clinton High School (1984-87) with 128-0 career record. Six-time junior national champion. Fourth at 126 pounds in NCAA meet at Iowa State in 1989. Coach at Mount St. Clare College, Clinton, and Bettendorf. Coached Bettendorf to four state titles as of 2015 (two dual, two traditional). Member of Iowa Wrestling Hall of Fame.
Dan Steele
Olympic bronze medalist in four-man bobsled in 2002. Alternate on 1998 Olympic team. Eight-time Mid-Continent Conference track champion at Eastern Illinois. NCAA 400-meter hurdles champion in 1992. Two-time All-American. Silver medalist in 1999 Pan American Games decathlon. Fifth in 2000 Olympic trials. Now track coach at University of Northern Iowa.
Darrin Steele
Two-time Olympian in bobsled. Finished 12th in four-man bobsled in 1998 and ninth in two-man in 2002. Mid-Continent Conference track athlete of the year at Eastern Illinois in 1992. All-American in 1991. Silver medalist in decathlon at 1994 Olympic Sports Festival. Bronze medalist at 1993 World University Games. Now CEO of U.S. Bobsled and Skeleton Federation.
Dave Wessel
Career record of 410-418 in 39 years as head basketball coach at Davenport West (1966-2004) and North Scott (2005-06). Led West to Iowa state titles in 1971 and 1994 with '94 team going 24-0. Led Falcons to eight state tournament appearances. Member of Iowa high school Hall of Fame. Three-year football letterman at Coe College.
Dean Stone
Winning pitcher in 1954 baseball All-Star Game. Was 12-10 with 3.22 ERA with Washington Senators in 1954. Career record of 29-39 in eight seasons in majors with Senators, Red Sox, Cardinals, Colt 45s, White Sox and Orioles. Threw two no-hitters in minors in 1952. Once struck out 21 batters in seven-inning game at East Moline High School.
Dearrel Bates
Sportswriter at Quad-City Times for 37 years, retiring in 2006. Formerly worked for newspapers in Muscatine, Oskaloosa and Marshalltown, Iowa. Winner of numerous awards, including Iowa's sportswriter of the year by the National Sportswriters and Sportscasters Association.
Don Grensing
Record of 401-257 in 32 years as basketball coach at LeClaire, Wilton and Davenport Central, 1952-85. Won state title at Central in 1970. Later served as athletic director at Central for 14 years. Played semi-pro baseball in seven decades with Muscatine Red Sox. Member of IHSAA Basketball Hall of Fame. Executive secretary of Mississippi Athletic Conference.
Don Morris
Fixture in the local high school coaching ranks for 33 years, all at Rock Island Alleman. Compiled overall record of 491-335 with four seasons of 20 or more wins. His 1963-64 team put on a late surge to advance to final four of state tournament. Alleman gym is now named for him. Was standout athlete at St. Ambrose and Streator (Ill.) High School.
Don Nelson
Led Rock Island basketball team to two-year record of 47-7 (1957-58). Became all-time leading scorer at Iowa with 1,522 points (21.2 ppg). Named All-Big Ten in 1961 and '62, All-American in '62. Played 14 seasons in NBA (1962-76), 11 with the Boston Celtics. Played for five NBA championship teams and scored 10,898 points. Spent 31 years as head coach with Milwaukee, Golden State, Dallas and New York Knicks. Winningest coach in NBA history with 1,335-1,063 record.
Don Sharp
Sports and news anchor for 38 years at WHBF in Rock Island while also doing radio work on WKBF. Retired in 2000. Play-by-play voice of Rock Island High School basketball and football for many years. Worked in Texas, South Dakota and Freeport, Ill., before coming to Quad-Cities in 1962.
Duncan Reid
Head basketball coach at Rock Island High School from 1981-2000. Winner of 643 games in career. Led Rocks to Elite Eight of Illinois state tournament eight times and Final Four in 1988, '89 and '95. Also served as head coach at Lincoln (Ill.) High School and Dodge City (Kan.) Junior College and assistant coach at Kansas.
Ed Froehlich
Standout basketball and track athlete at Davenport West High School. Director since 1980 of Quad-City Times Bix 7, largest non-marathon road race in Midwest for more than quarter century. Named national race director of the year in 1993. Founding father of Professional Road Runners Organization.
Elmer Layden
Davenport native became fullback on legendary Four Horsemen backfield at Notre Dame. Was biggest of the "horsemen" but also possessed great speed. Scored three touchdowns in 1925 Rose Bowl, two on interceptions. Served as football coach at Columbia College (now Loras), Duquesne and Notre Dame. Was 47-13-3 in seven years (1934-40) at Notre Dame. Served as commissioner of NFL for five years (1940-46).
Eric Juergens
Four-time state high school wrestling champion at Maquoketa (1993-96) with career record of 144-0. Four-time NCAA Division I All-American at Iowa. Finished third in 1998 and '99, NCAA champion in 2000 and '01. College career record of 120-13. Undefeated as junior, won 65 of last 66 matches. Big Ten wrestler of the year as senior in 2001. Head coach at Augustana College.
Franc Freeman
Franc Freeman wasn't into winning popularity contests.
As the head coach of the varsity wrestling team at Bettendorf High School for more than a quarter century, he could be very tough, occasionally cantankerous and usually brutally honest.
"Franc didn't hold back," admitted Sally Freeman, his wife.
But his intentions were always pure. And the irony was that he ultimately became popular anyway with both peers and proteges. Many of those who wrestled for him look back now and realize they were receiving powerful life lessons as well as expert guidance in how to maximize their potential on the wrestling mat.
"We knew deep down he always wanted the best for us," said Dr. John Kern, who wrestled for Bettendorf in the late 1970s. "He helped set the work ethic that has stayed with me throughout my life. I can tell you this: As much as I disliked Franc at times and his way of coaching, I know he helped make me the person I am today."
Along the way, Freeman also managed to be one of the most successful coaches in the state of Iowa. He won 250 dual meets and two state championships.
For all those reasons, he is one of this year's inductees into the Quad-City Sports Hall of Fame. He will be honored along with Jenni Fitzgerald and Adam Lingner in ceremonies at the Quad-City Times Salute to Sports on May 7 at Bettendorf High School.
Dr. Kern is just one of many who regard Franc Freeman as one of the central influences of their life.
"He taught me work ethic, values and good sportsmanship," said Kurt Habenicht, who was a member of Bettendorf's 1975 state runner-up team. "I love him and will never forget the impression he made on me."
Paul Glynn was a state champion at Bettendorf before going on to wrestle at Iowa under the legendary Dan Gable. His son, Paul Glynn Jr., is now a member of the Iowa team.
"He shaped me into the man and wrestler that I became …" Paul Glynn Sr. said of Freeman. "Coach Gable taught me some of these very same lessons and was a heck of a coach, but when I think back, I still consider Franc the best coach I have ever had."
Getting started
As a young man, the 79-year-old Freeman was a very good wrestler in his own right. He grew up in a tough westside neighborhood in Davenport, the oldest of seven children.
His younger brother, Melvin, later won a state title at Davenport West in 1965, but Freeman said all the kids in the neighborhood got out in their backyards and wrestled.
One of them, Vince Garcia, went on to be an All-American at Iowa. Freeman remembers the Reimers brothers, Pee Wee and Big Shot, as being very tough. He said Rose Garcia may have been the toughest of all.
His father, Franc Sr., owned a foundry and demanded that all his children be involved in the family business rather than taking part in extracurricular activities at school.
Because of that, Freeman never even went out for the wrestling team at Davenport High School until his junior year, in 1954. Franc Jr. finally went home one day and informed his dad he had defied him and gone out for the team anyway.
"My dad just said 'Well, once you've started something you better finish it,'" Freeman said.
He competed only at the junior varsity level that year but went undefeated. When he rolled through a tournament at the YMCA early in the following season, including a pin against a defending Illinois state champion from East Moline, Davenport coach Jim Fox put him into the varsity lineup.
Freeman finished second in the state at 120 pounds in 1956, losing to Dee Brainerd of Fort Dodge in the finals, and helped Davenport High win the team title.
Back to Bettendorf
Freeman had joined the Navy Reserves in order to get the $300 he needed to buy a new car, so when he graduated from high school he entered the Navy.
He spent most of that time at Great Lakes Naval Air Station near Chicago and continued to hone his skills wrestling for Navy teams in AAU tournaments.
Two years later, when he got out of the service, he intended to go back to work in the family business. But Fox, who was inducted into the Quad-City Sports Hall of Fame in 1989, suggested Freeman try wrestling at the college level.
He enrolled at Iowa State Teachers College (now Northern Iowa) and by his sophomore year had worked his way into the starting lineup. He earned NCAA Division I All-American honors in each of his last two years, losing in the 123-pound semifinals as a junior and placing second as a senior.
Freeman was interested in getting into coaching, and UNI coach Bill Koll recommended that he not settle for anything less than a head coaching job. Through Fox, he learned of an opening for a head coach at a new high school in Billings, Montana.
In two years at Billings West, Freeman built a program that would begin winning state titles after his departure.
However, in 1964, Fox told him of an opportunity to come back to the Quad-Cities as the head wrestling coach and business education teacher at Bettendorf.
Freeman was a bit apprehensive until he got a look at his wrestlers.
"I came home to Sal," he said, "and told her 'I've got a team here that won't stop. We're really going to go places with this.'"
It took some time, however. In those early years Bettendorf was a member of the Little Six Conference and was mostly competing against small schools. Freeman went to athletic director Wendell Hill and told him the only way Bettendorf could become a statewide power was if it could start scheduling larger schools.
By the early 1970s, Bettendorf grew into a powerhouse program. The toughened schedule helped but so did a no-nonsense approach when dealing with his athletes.
"Franc was a real disciplinarian," Sally Freeman said. "You had to play by the rules if you wanted to be on his team."
Success on the mat
Freeman had his first individual state champion in 1973 when Pat Wright won at 185 pounds, and two years later the Bulldogs finished second in the state meet behind West Des Moines Dowling, earning Freeman his first Iowa coach of the year award.
The big breakthrough came in 1981 when the Bulldogs won the Class 3A state title with three individual champions — Glynn at 119 pounds, Brian McCracken at 185 and future Iowa football star Hap Peterson at heavyweight.
Freeman had that team very well-prepared before it reached the state meet in Des Moines.
"I put a bunch of paper up on the walls of our wrestling room and started drawing faces on it," Freeman said. "Then I got a tape recording of a lot of screaming and yelling. We'd go into the wrestling room, turn on that noise box, and I had to coach over all that noise and they had to wrestle through the noise."
When the Bulldogs got into the raucous, sometimes hostile atmosphere of Veterans Auditorium, they felt right at home.
At the team's welcome home celebration at the school gym, Freeman told the crowd: "Had I known winning would feel this good, I wouldn't have waited 17 years to do it."
Bettendorf was even more dominant the following year. It had only one individual state champion (McCracken again) but placed in 10 of 13 weight classes and registered a state-record 167.5 team points. The mark stood for 19 years.
"That 1982 team is the toughest bunch I ever had," Freeman said.
The Bulldogs continued to be a state contender in the years that followed although they never won another title under Freeman.
After finishing fourth in 1991, Freeman retired. More honors rolled in as the years passed, including inductions into several different halls of fame. In 2012, Bettendorf's new wrestling room was named in his honor.
In 2017, he was delighted to get a chance to serve as the honorary coach for UNI at a dual meet with Eastern Michigan.
The legacy
Many years ago, Franc and Sally purchased a 10-acre plot of land in the country north of Bettendorf where they started a tree farm and landscaping enterprise. They sold that business to a former employee in 2002 but still live on the property and have businesses in which they grow asparagus and cultivate new breeds of hostas.
Freeman sells more than 2,000 different varieties of hostas, many of which he has developed himself and named for people and things close to him.
There is "Coach Jim Fox," "Gable's Gold," "Northern Iowa Wrestling," "Franc's Fight Nite," and "My Gal Sal." Almost all of them are registered with the American Hosta Society.
Franc's Fight Nite is an event Freeman began more than 40 years ago as a social gathering for wrestling coaches, athletic directors, officials and fans to get together and socialize.
"They go somewhere and eat and drink and then they start wrestling," Sally Freeman said. "Those can be pretty wild nights."
The event is held in May and continues to this day even though the ex-coach is battling Parkinson's disease.
Freeman's most enduring legacy, however, is the people he touched.
Literally. Whenever he was speaking to a wrestler or to anyone, he made a habit of reaching out and touching them on the arm or shoulder to make sure he commanded their attention.
Jim Bellig, a member of some of Freeman's early Bettendorf teams, said he always noticed that it wasn't only wrestlers who benefited from the Freeman touch.
"I would see the way he would spend time trying to mentor kids that did not have sports, band, etc., to lean on for support or direction," Bellig said. "Kids that he knew maybe did not have the benefit of a good home situation for support.
"He did not favor the athletes, as you saw some coaches do. He spent time and energy with kids who needed the support most."
Bellig said he still picked up a few life lessons from Freeman when he saw him recently at a birthday party.
"Love him like a father," he said.
Fred "Duke" Slater
Former Clinton, Iowa, resident was the first black athlete to play football in the Big Ten. Named to Iowa's all-time team and a member of the National Football Foundation and Helms Athletic Foundation halls of fame. Named first-team All-Big Ten three straight times and a consensus All-American tackle in 1921. Played pro football for 10 years, many of them with the Rock Island Independents. Later became circuit court judge.
Gary Conelly
Illinois state swimming champion for Moline High School in 200 freestyle in 1968, 100 free in 1969. Was 15-time All-American at Indiana. Big Ten 200 champion in 1970. Part of NCAA champion 800 relay in 1973. Swam prelims of 400 and 800 gold medal relays in 1972 Olympics. Head men's and women's coach at Kentucky for 22 years. Member of Indiana Swimming Hall of Fame.
Gayle Hopkins
Won eight letters in four sports at Davenport High School. Member of the 1964 U.S. Olympic track team. Won national junior college high jump championship in 1961 and NCAA indoor and outdoor long jump titles at University of Arizona in 1964. Charter member of Arizona Sports Hall of Fame. Broke long jump and triple jump records in '64 Drake Relays.
Gene Baker
Lifelong resident of Davenport was one of first two black players to play for Chicago Cubs in 1953. Spent eight years in major leagues with Cubs and Pirates, batting .265. Made National League All-Star team in 1955. Member of Pirates' 1960 world championship team. First black manager for major league-affiliated minor league team at Batavia, N.Y., in 1961. Served as coach with Pirates and as scout with Pittsburgh for 20 years. All-state basketball player at Davenport High School in 1943.
Gene Duffy
Earned 14 varsity letters at Davenport's St. Ambrose Academy (now Assumption High School) in baseball, basketball, football and track. Made all-state in three sports. Captained both baseball and basketball teams at University of Notre Dame in 1959. Played minor league baseball in Chicago White Sox organization. Served as general manager of Quad-City Angels. Served as assistant executive director of NCAA.
Gene Oliver
Moline resident was all-state football and baseball player at Rock Island Alleman in 1953. Attended Northwestern University. Major-league catcher and first baseman from 1959 to 1969 with Cardinals, Braves, Phillies, Red Sox and Cubs. Batted .246 with 93 home runs in 786 games. Hit 10 or more home runs in a season five times, including 21 with the Braves in 1965.
George "Sonny" Franck
Football and track star at Davenport High School in 1930s. All-Big Ten and All-American football player at Minnesota. Finished third in 1940 Heisman balloting and was MVP of 1941 College All-Star Game. Played three years with N.Y. Giants. Later the successful head football coach at Rock Island High School.
George Stone
Native of Lost Nation, Iowa, and longtime resident of Clinton, Iowa. American League batting champion with .358 average in 1906. Had 208 hits, 20 triples and 35 stolen bases in 1906. Career average of .301 in seven seasons as outfielder with St. Louis Browns. Batted .405 for Milwaukee in American Association in 1904. Later owned Lincoln team in Western League.
Harold V. "Shorty" Almquist
Highly successful football coach at both high school and college levels. Was 65-29-12 at Augustana College from 1928 to 1940. Later directed Rock Island High School to 201-75-21 record with 17 conference championships and six undefeated teams. Retired as coach in 1961 and as athletic director in 1969. Was All-American as player at Minnesota before becoming youngest college football coach in the country in 1928.
Ira Dunsworth
Part of powerhouse track teams at Davenport High School. Helped the Blue Devils to three state titles 1950-52. Won state half-mile championship as junior and senior. Co-captain of track team at University of Iowa. Coached Davenport Central for more than 30 years, winning 10 state titles in track and one in cross country. Elected to Track Coaches Hall of Fame in 1981.
Jack Fleck
Became one of the top golfers on the PGA Tour in the 1950s and early '60s. Best known for victory in the 1955 U.S. Open in San Francisco, where he beat Ben Hogan by four strokes in an 18-hole playoff. Won two other PGA events (1960 Phoenix Open and 1961 Bakersfield Open). Finished among PGA's top 60 money-winners eight times in nine years (1955-63).
Jack Spencer
Helped Davenport High to state titles in baseball (1942), football (1941) and basketball (1941) and also ran track. First four-time basketball letterman in school history. All-Big Ten basketball and baseball player at Iowa. Led basketball team to 17-1 record in 1944-45 and batted .414 for baseball team in 1945. Basketball coach at Iowa Wesleyan (1953-59) and Nevada (1959-72).
James Jones
Davenport Central grad was a third-round pick in 1991 NFL Draft. He played in 160 games (140 starts) on D-line with Browns, Broncos, Ravens and Lions.
Jamie Williams
Multi-sport star at Davenport Central. All-Big Eight tight end at Nebraska. Third-round draft choice of New York Giants in 1983. Played 12 seasons in NFL with Oilers, 49ers and Raiders, catching 181 passes for 1,980 yards. Worked as artist, writer, film adviser and sports psychologist in post-playing career.
Jay Hatch
Current Bettendorf softball coach led Alleman to state softball titles in 1992, 1994 and 1998 and also won state basketball title with Pioneers in 2005.
Jeff Bradley
Davenport native was a junior national speedskating champion at age 10, then went on to win 150 pro cycling races and competed in 1987 Tour de France.
Team-first Fitzgerald was a star for all seasons
As an athlete at North Scott High School, Jenni Fitzgerald developed an appreciation for the change of the seasons.
Basketball was always her passion, but on the volleyball court or the softball field, Fitzgerald learned and grew as a leader and a teammate.
Her enjoyment came from the challenges, as well as from the plentiful success the Lancers enjoyed during Fitzgerald's high school career.
During her senior year, Fitzgerald earned first-team all-state honors in volleyball, basketball and softball.
She was a setter on a North Scott volleyball team that won an Iowa state high school championship in 1985, the starting point guard on a basketball team that was undefeated until the 1986 state championship game and an outfielder for a North Scott softball team that was emerging as statewide power.
"As much as anything, I liked being part of the team. I liked being around my teammates. They were my friends, and moving from one sport to another was something we just did," Fitzgerald said.
"Today, there is so much specialization, and for a lot of the athletes who compete at a high level, that's a good thing. But when I was growing up, most athletes played more than one sport, and I'm glad I had that chance."
Fitzgerald said the experiences all created memories that have lasted a lifetime and helped guide her down her own career path, including in her present role as an associate head coach of the Iowa women's basketball program.
"The things I learned from the coaches I had at North Scott and Drake and from the experiences that I've had with the teams I've been a part of, they're all a part of who I am," Fitzgerald said.
Collectively, they played in a role in Fitzgerald being selected as one of this year's inductees into the Quad-City Sports Hall of Fame.
She will be honored, along with Franc Freeman and Adam Lingner, at the 37th annual Quad-City Times Salute to Sports on May 7 at Bettendorf High School.
With an older sister, Robin, and a younger brother, Randy, Fitzgerald grew up around sports at the Long Grove home of her parents, Bob and Jan Fitzgerald.
"There was always some sort of a game going on, and usually, I found myself in the middle of it," Fitzgerald said.
By the time Bob Fitzgerald piled his daughter and a group of her friends into a car for a road trip to the Iowa girls state high school basketball tournament, basketball had already become the center of Jenni Fitzgerald's athletic attention.
"We were all in the ninth grade, and we had a great time," North Scott teammate Tracy Moore Lindaman said. "I remember us all talking that day about how there wasn't any reason we couldn't be playing at state someday, that we could be as good as those teams. I think it motivated us, and Jenni certainly was in the middle of that."
A five-player fit
Basketball for high school girls in Iowa was in the midst of a transition as Fitzgerald entered high school.
She began her prep career playing the six-player game, competing as a forward, but North Scott switched to the five-player game prior to her junior year, and by the time Fitzgerald was honored as Miss Iowa Basketball as a senior in 1986, she was a two-time first-team all-state selection.
At 5-foot-5 and with good ball-handling skills, Fitzgerald made a smooth transition to the five-player game and found herself surrounded by talent.
"We had everything it took to have a good five-player team and for us the adjustment was probably easier than it might have been for some other teams," Fitzgerald said. "I was always fortunate to have teammates who could do good things with the ball. My job was to get the ball to them, and they made it work."
Deb Menke, who coached Fitzgerald in both volleyball and basketball at North Scott, credits Fitzgerald with understanding how to make the team work.
"Jenni was an outstanding athlete who was part of a group of outstanding young ladies in all aspects, from character to work ethic to ability," Menke said. "It was an extraordinary group of kids that was on a mission."
Menke describes Fitzgerald as the quiet leader of the group.
"She had very high expectations of herself. She wasn't necessarily a vocal leader, but she led with the intensity she competed with and in the way she held herself accountable," Menke said. "If a teammate didn't come up with a pass, Jenni felt it was her responsibility to make a better pass the next time she was in that same position, and more often than not, she usually did."
Those standards rubbed off on her teammates.
Pam Leslie Loussaert was a junior at North Scott when Fitzgerald was a senior and recalls learning from watching how Fitzgerald approached competition.
"She found great balance in the way she approached things. She was very controlled and very focused in how she went about it, always on an even keel, and that led to a very cohesive team," Loussaert said.
"We worked hard, took things pretty seriously, and winning was important to us, but we have a lot of fun together. We had a lot of good parental support, and it was good, positive support. They cheered us on, laughed with us, on occasion had a chance to laugh at us and were always there for us. It was everything a good high school athletics experience is supposed to be."
"I think we all realized that if we worked together we had a chance to have a lot of success. It wasn't always easy," Fitzgerald said.
"The practices were tough at times, but I think our coaches saw the potential. Coach Menke and coach (Dennis) Johnson, I feel like they understood how good we could be and wanted to help put us in the best possible position to reach that potential."
Net success and more
In volleyball, the end result was a state runner-up finish in 1984 and a state championship in 1985.
Fitzgerald averaged more than seven sets per game as a senior and was selected as the captain of the all-tournament team during North Scott's state championship season.
"After finishing second our junior year, the motivation was to get back there and win it all," Fitzgerald said. "Things really meshed for us. I remember that we had some great matches against an Assumption team that was highly ranked and we were able to win. That gave us confidence in the postseason."
That confidence carried over to the basketball court, where Fitzgerald and her older sister, Robin, helped lead the Lancers to a fourth-place finish in Iowa's first five-on-five state basketball tournament.
The following year as a senior, North Scott rolled through the season with an unbeaten record until Marshalltown defeated the Lancers in the 1986 state championship game.
Fitzgerald averaged 18.9 points, 6.5 assists and 4.9 steals per game for a North Scott team that finished with a 25-1 record.
"It was a great season that had a real tough ending," Fitzgerald said. "I have a lot of great memories from high school basketball and I have a very real memory of that last game. It took time to get over that, and there are some lessons from it, but it was a special, special season even if we didn't accomplish what we all wanted so badly."
Menke said the steadiness in Fitzgerald's game allowed the Lancers to build the kind of record they had that season.
"It took a lot to rattle her. That just didn't happen and the team fed off of that," Menke said. "She would get doubled up sometimes, and that just made her that much more determined."
Fitzgerald flirted with a track career as a high school freshman, but it only lasted a couple of weeks.
"I admire people who ran track but at that point I guess I was cut out more for team sports," she said with a laugh. "It gave me a chance to rest up a bit after basketball and get ready for softball."
Summer swings, hoop dreams
In softball, Fitzgerald topped .300 at the plate throughout her high school career and was regarded among the top defensive center fielders in the state.
With good speed and the ability to bunt from the left side of the batter's box, she rated as one of the top hitters in the Mississippi Eight Conference.
"The Quad-City area has always been really good in softball, and I think that pushed us all to get better," Fitzgerald said. "I remember West having some great teams and a great pitcher (four-time all-state pick JoDee Ogden) that we battled with. The competition was great. It was summertime. School was out. Softball was a lot of fun."
But basketball had captured Fitzgerald's heart.
"The coaches at North Scott realized that," Fitzgerald said. "I can remember coach Johnson making sure after a softball practice that the gym was open so I could shoot, and coach Menke gave me that chance after a volleyball practice, too."
In an era where sports were more seasonal for athletes, Fitzgerald appreciated the opportunity.
"There weren't a lot of summer teams or AAU basketball teams for girls at that time, so any time I had chance to get in the gym and shoot, that was a good thing," Fitzgerald said. "It was something I really appreciated."
Beyond high school
Basketball provided Fitzgerald with an opportunity at the collegiate level.
One of 10 high school girls basketball players from across the country named by the National High School Coaches Association and Converse to its academic all-American team, the Quad-City Times 1986 female athlete of the year continued her basketball career at Drake.
A starter at the point throughout her collegiate career, Fitzgerald earned first-team all-Gateway Conference honors as a senior in 1990.
With an undergraduate degree in business administration, Fitzgerald envisioned at the time a career in business that didn't stray too far from athletics.
"At that point, I was thinking about maybe working as a rep for a shoe company or an sports equipment company," Fitzgerald said.
Things didn't quite work out that way.
She ended up at Southern Illinois, working toward a graduate degree in sports management while serving as a graduate assistant for the Salukis.
In 1993, she returned to Drake where she was reunited with former teammate Jan Jenson on a staff headed by Lisa Bluder. She worked with the Bulldogs' guards, directed summer camps and handled administrative duties for the program.
Fitzgerald followed Bluder to Iowa in 2000 and has worked as assistant along with Jenson on the Hawkeye staff since, earning the title of associate head coach prior to the 2017-18 season in her 18th year at Iowa.
"The chance to work with young people and be part of a great staff that is in it for all the right reasons, it makes coming to work every day an enjoyable thing," Fitzgerald said. "I don't take it for granted. This game has been awfully good to me."
"She always understood that great teams are a result of great teamwork," Menke said. "She's a very humble individual who always lifted the performances of teammates ahead of her own accomplishments. She's in it for all the right reasons."
Jerry Hillebrand
High school All-American football player at Davenport High School in 1957. Led team to 26-0-1 record in three years. Helped Blue Devils to state basketball championship in 1958. All-American and two-time All-Big Eight end at Colorado in 1960 and '61. No. 1 draft choice of New York Giants in 1962. Played linebacker for 10 years in NFL with the Giants, St. Louis Cardinals and Pittsburgh Steelers.
Jerry Jurgens
Member of Davenport and Quad-City Times staff for more than four decades. Served as sports editor from 1945 to 1964, became executive sports editor when Times merged with Davenport Daily Democrat in 1964, and served as sports editor again from 1967 to 1977. Won media awards from Iowa High School Athletic Directors Association and Iowa High School Athletic Association.
Jerry Leggett
All-State basketball player at Moline High School in 1953. NAIA All-American at Beloit (Wis.) College. Head coach at Hinsdale South, Rich Central, Rock Island, Quincy and Moline. Won 64 straight games at Quincy in early 1980s and 588 in his career. Quincy team won state championship in 1981 and finished second in 1979.
Jesse Day
Longtime track and football coach at Davenport High School. Won 75 percent of games as football coach from 1923 to 1945, including two unbeaten seasons and eight one-loss seasons. In 38 years as track coach, won 15 state titles and came close on 12 other occasions. Helped design plans for Brady Street Stadium and started Davenport Relays track meet, which now bears his name.
Jim Borcherding
Head basketball coach at Augustana for 15 years (1969-84). Career record of 314-99, 157-16 at home. Led Vikings to three third-place national finishes and second place in 1981 NCAA Division III tournament. Won six CCIW titles and had 11 postseason appearances.
Jim Fox
One of the most successful high school football coaches in Iowa history at Davenport Central. Compiled career record of 156-66-9 in 24 years. Won state titles in 1962, '66, '73, '76 and '83. Also won state titles in wrestling at Davenport High School in 1954 and '56. Later served as athletic director at St. Ambrose University.
Jim Hester
Two-time all-state football and basketball player at Davenport Central. Basketball star at University of North Dakota. Played tight end for four years in NFL with New Orleans Saints and Chicago Bears. Community activist for many years, including service on Davenport School Board.
Jim Jamieson
Standout golfer at Moline High School. All-American on Oklahoma State team that won NCAA title in 1963. Turned pro in 1968 and played in 180 PGA Tour events. Won 1972 Western Open. Finished second at PGA and fifth at Masters in 1972, third in 1973 Masters. Played in 1972 World Cup in Australia. Forced to retire by injury in 1978. Operator of golf school in West Virginia.
Jim Jensen
Won seven varsity letters at Davenport Central. State pentathlon champion in 1970, hurdles champion in '71. Rushed for 1,661 yards in University of Iowa football career. No. 2 draft choice of Dallas in 1976 NFL draft. Played seven years in NFL with Cowboys, Broncos and Packers. Played in Super Bowl XII. Member of Iowa Football Coaches Hall of Fame.
Jim Leach
Iowa high school wrestling champion at 138 pounds in 1960. Also lettered in football and golf at Davenport High School. Two-time letterman in wrestling at Princeton. Honored for contributions to sport by two wrestling halls of fame. U.S. congressman from Iowa for 15 terms (1977-2007).
Jim Sundberg
Galesburg, Ill., native was All-Big Ten baseball player at University of Iowa. Spent 16 years as catcher with Rangers, Brewers, Royals and Cubs. Rangers' all-time leader in games played, at-bats, and hits. Caught 1,927 games and has third-highest fielding percentage in major league history. Earned six Gold Glove awards, made American League All-Star team in 1974, '78 and '84.
Joe "Iron Man" McGinnity
Holds modern-day National League record for innings pitched and for most complete game doubleheaders. Earned the name "Iron Man" because he worked in foundries during the off-season. Born in Henry County, Ill., in 1871. Won 246 games in 10 major league seasons (1899-1908), mostly with New York Giants. Also won 239 games in minor leagues. Pitched and won both ends of doubleheader three times in August 1903. Managed and pitched in minor leagues until age of 54. Elected to Baseball Hall of Fame in 1946.
Joe Collier
All state in both football and basketball at Rock Island High School. All-Big Ten receiver at Northwestern. Drafted by the New York Giants in 1955. Assistant football coach at Western Illinois and in the pros with Boston and New England Patriots, Buffalo Bills and Denver Broncos. Youngest head coach in pro football with Bills 1966-68. Architect of Broncos "Orange Crush" defense 1969-88.
John Lujack
Multi-sport athlete at Connellsville (Pa.) High School. Football star at Notre Dame in 1943, '46 and '47. First-team All-American his last two years. Winner of Heisman Trophy in '47. Quarterback for Chicago Bears 1948-51, earning All-Pro honors in 1950. Member of National Football Foundation Hall of Fame. Resident of Quad-Cities since 1954.
John O'Donnell
Served as sports editor of the Davenport Morning Democrat, a predecessor of the Quad-City Times, for 43 years. Officiated thousands of football and basketball games and boxing matches. Was famous for his "Dear Joe" columns, which published thousands of letters from servicemen during World War II. Called all of his acquaintances "Coach." Davenport Municipal Stadium was renamed in his honor shortly after his death in 1970.
Judd Anderson
Head swimming coach at Muscatine High School since 1964. Won boys state titles in 2011, 2012 and 2013. Won girls state titles in 1982 and 1985. Also coached boys to three third-place state finishes in three different decades. Close to 400 dual meet wins in 50 years as head coach. Former University of Minnesota swimmer.
Karl Noonan
Outstanding high school athlete at Davenport Assumption. All-Big Ten and All-American wide receiver at Iowa in 1964-65. Career totals of 102 catches, 1,478 yards, 4 touchdowns. Team MVP in 1964, captain in 1965. Played six seasons with Miami Dolphins (1966-71). Had 58 receptions and 11 touchdowns for Miami in 1968. Caught 136 passes and scored 17 touchdowns in pro career.
Ken Anderson
Set game, season and career records for passes attempted and completed, touchdown passes, yards passing and total offense at Augustana College. Scored 1,000 points as a basketball player at Augie. Drafted by the Cincinnati Bengals in the third round of the 1971 draft. In 16 NFL seasons, passed for 32,838 yards and completed almost 60 percent of his passes. Named NFL Player of the Year in 1982 when he guided the Bengals to the Super Bowl.
Ken Bowman
Helped the Green Bay Packers to world championships in 1975, '76 and '77 during 10-year stint as their starting center. All-State center at Rock Island High School in 1959. Led Wisconsin to its first Rose Bowl appearance in 1963. Named academic All-American and played in East-West Shrine Game, Hula Bowl and College All-Star Game.
Kenny Ploen
All-state in both football and basketball at Clinton High School. MVP of state basketball tournament and won state hurdles title in 1953. All-American quarterback at Iowa in 1956. MVP of 1957 Rose Bowl. MVP of Big Ten, finished ninth in Heisman Trophy voting. Also lettered in track. Led Winnipeg Blue Bombers to four Grey Cups in 11 years in Canadian Football League.
Kim Clarke
Multi-sport star at Muscatine High School. Basketball standout at St. Ambrose University. Member of U.S. Olympic women's handball team in 1988, '92 and '96. Played in U.S. Olympic Sports Festival eight times. Named 1989 U.S. team handball female player of the year. Most valuable player in national championships in 1989 and '90.
Korrie Klier Johnston
Helped Rock Island Alleman to three Illinois state softball titles (1992-94). Set state records for career shutouts (66), no-hitters (20) and perfect games (8). In 1994, had 0.15 ERA, 336 strikeouts (only 12 walks) and 12 straight shutouts. Pitched no-hitter with 17 strikeouts in 1994 state title game. Career totals of 1,056 strikeouts, 80 wins. Won 29 games with career ERA of 2.47 at Loyola University.
Leo Kilfoy
Star lineman helped St. Ambrose to undefeated football season as junior in 1949. Returned to SAU in middle 1950s and over span of more than 40 years, served as athletic director, P.E. director, head coach in football, basketball and tennis; assistant coach in basketball, football and baseball. Inducted into SAU Hall of Fame in 1979.
Linda Grensing Crum
First team all-state in leading Davenport Central to state volleyball title and 33-0 record in 1981. Four-year starter at Iowa, two-time team MVP, All-Big Ten in 1985. Head volleyball coach at St. Ambrose, Butler, Duke and Iowa State. Her 1987 St. Ambrose team was 46-11. Executive director of Colorado Positive Coaching Alliance.
Lisa Bluder
Record of 169-36 in six years as women's basketball coach at St. Ambrose (1984-90). Made NAIA tournament four straight years, Final Four in 1989 and 1990. NAIA Converse Coach of the Year in 1990. Head coach at Drake from 1990-2000, compiling 187-106 record. Head coach at Iowa from 2000 to present, with record of 304-174. Big Ten Coach of the Year in 2001, 2008 and 2010. Career record of 660-316.
Mark Johnson
Won national wrestling title as a senior at Rock Island Alleman in 1973. Two-time NCAA runner-up at Michigan. World Cup silver medalist and outstanding wrestler at 1980 U.S. Olympic trials. Winner of three national championships. Served two years as head coach at Oregon State before rebuilding Illinois program into one of nation's best.
Matt Lackey
State wrestling champion at Moline High School in 1997 (145 pounds) and 1998 (152). Won 158 matches in high school, 79 in a row. Was 1996 cadet national champion and 1998 junior national champion. Two-time Big Ten champion, three-time All-American at Illinois. College record of 120-14. NCAA champion in 2003. Big Ten Male Athlete of the Year in 2003.
Mel Kenyon
Raced in Indianapolis 500 eight times, finished as high as third. Davenport native won four midget championships and in 1977 became the first driver ever to win 80 midget races. Returned to racing nine months after a near-fatal accident in 1965 that required amputation of some of his fingers. Was dubbed "Miraculous Mel" for his comeback.
Merv Habenicht
Began coaching football at Bettendorf High School in 1960, becoming head coach in 1971. Held position for 29 years with won-loss record of 228-72-1. Won 30 games in a row from 1991 to 1993. Steered Bulldogs to five state championships, in 1981, '87, '88, '91 and '92. Native of Fort Dodge, Iowa.
Michael Nunn
Most successful boxer ever to come out of the Quad-Cities. Davenport native had amateur record of 168-8 and was alternate on 1984 U.S. Olympic team. Won his first 36 professional fights and won International Boxing Federation middleweight title in 1988. Later also won NABF and WBA super middleweight championships. Finished pro career with record of 58-4 with 37 knockouts.
Mike Berlin
Muscatine native was named to American Bowling Congress Hall of Fame. Won prestigious Petersen Classic in 1968. Named Pro Bowlers Association Rookie of the Year in 1976. Won five PBA events and six regional events in seven years on tour. Won 1977 PBA Tournament of Champions. Ranks among top 10 career averages in ABC events.
Murray Wier
First-team all-state basketball player at Muscatine High School in 1944. Four-year letterman at University of Iowa (1944-48). First-team All-American and Big Ten MVP in 1948. Led Hawkeyes in scoring as junior and senior. Played three years in NBA, including two with Tri-City Blackhawks. Coached Waterloo East to 1974 state title and eight state tournament appearances.
Pat Angerer
Former Iowa Hawkeye star from Bettendorf led Big Ten in tackles as a senior before becoming a second-round NFL Draft choice of Indianapolis Colts.
Pat Miletich
Standout wrestler at Bettendorf High School and Kirkwood Community College in Cedar Rapids. Five-time world champion in Ultimate Fighting. Founded Miletich Fighting Systems in 1997. Pioneer in and among foremost masters of Mixed Martial Arts. Holds black belts in Karate and Jiu-Jitsu. Winner of U.S. Muay-Thai kickboxing title.
Paul Moon
Won seven Iowa state basketball championships while coaching Davenport High School for 26 seasons. Had a career record of 541-111 and produced 24 first-team all-state players. Nicknamed "Mr. Basketball" for his winning ways and "Mr. Spats" because he wore spats to all of his games. Retired from coaching in 1954 at the age of 60.
Paul Olsen
Cross country coach at Augustana since 1966, track coach since 1969. Has won 12 CCIW track titles and two cross country titles. Teams placed in top 10 of NCAA Division III meet 10 times in cross country, 16 times in track, including runnerup finishes in 1975 and '81. National coach of the year in 2008. Coached 22 individual NCAA champions in track and field. Member of USTFCCCA Hall of Fame.
Pete Bush
Iowa high school state wrestling champion at 185 pounds for Assumption in 1979. High school career record of 74-11. Won USA Junior Freestyle title at 191.5 pounds in 1979. Three-time Big Ten champion at 190 (1981, '82, '84). NCAA champion at 190 pounds in 1982. U.S. freestyle Senior Open champion at 198 in 1983. Has won multiple state championships as wrestling coach at Assumption.
Ray Shovlain
Men's basketball coach at St. Ambrose since 1984 and athletic director since 1994. Career coaching record of 605-430 with 18 20-win seasons. Team won 32 games and made Final Four of NAIA tournament in 2004. Set assist record for game (21), season (276) and career (712) as player at SAU. Led Clinton St. Mary's to state high school championship in 1975.
Ricky Davis
Former 4-year starter at Davenport North was drafted in first round of 1998 NBA Draft at age 19 out of Iowa and scored 9,912 points in 12 NBA seasons.
Robin Pingeton
Basketball/softball all-American at St. Ambrose started coaching career at her alma mater and has rebuilt women's basketball programs at Illinois St. and Missouri.
Roger Craig
First-team All-State football player at Davenport Central in 1978. Rushed for 353 yards in state playoff game. Earned All-Big Eight honors at Nebraska. No. 2 draft pick of San Francisco 49ers in 1983. Set NFL record with three TDs in 1985 Super Bowl. Became first NFL player ever to gain 1,000 yards rushing and 1,000 receiving in the same season in 1985. Rushed for 8,189 yards in NFL career (1,502 in 1988), caught 566 passes for 4,911 yards, scored 73 touchdowns.
Ron Hallstrom
Former Moline High School athlete was All-Big Ten offensive lineman on Iowa Rose Bowl team in 1981. First-round draft choice of Green Bay Packers in 1982 (No. 22 overall). Started 132 games in 11 years with the Packers (1982-92) and one with Philadelphia Eagles (1993). Among top 20 on Packers' all-time list in games played (162).
Ronnie Weedon
Local auto racing icon for 56 years. Won 504 feature races, including 42 in 1974. Illinois state champion in 1973, '74 and '76. Tri-State champ in '74. Drove Camaro called "Old Blue." Other wins at Dixon Memorial (1974), Firecracker 50 (1975), PBF 100 and Quincy Last Chance race (1976) and EMS-Florida-Mason-Dixie Challenge (1977).
Ruth Johnson
State champion swimmer and nationally competitive tennis player and rifle shooter in 1950s. Coached Davenport West to state honors in synchronized swimming, gymnastics and field hockey. Voted to IGHSAU Swimming Hall of Fame. YMCA water polo All-American and player-coach of national championship team in 1967. National AAU chairman of women's water polo committee.
Sharm Scheuerman
Three-sport star at Rock Island High School. Helped Rocks to fourth-place finish in 1952 state basketball tourney. Helped Iowa to back-to-back Final Four appearances in 1955 and '56. Also three-year starter in baseball for Hawkeyes. Youngest head coach in Big Ten history (age 24) at Iowa in 1958. Compiled 72-69 record in six years as coach.
Simon Roberts
Iowa state wrestling champion at 133 pounds for Davenport High School in 1954. NCAA champion at 147 pounds for University of Iowa in 1957. Later served as head wrestling coach and assistant track and football coach at Rock Island Alleman. First black state champion in Iowa and first black head coach and wrestling official in the Quad-Cities.
Sonny Gamber
Worked as football official in AFL and NFL from 1959 to 1975. Officiated 10 conference championship games and Super Bowl V. Longtime basketball official in high school and college ranks, working in Missouri Valley Conference and doing NAIA finals 16 straight years. Spent seven years in NBA. Umpired Big Ten baseball for 20 years. Lettered in football and basketball at Davenport High School.
Steve Kuberski
Helped Moline High School basketball team to 16-0 conference record in 1964-65. Averaged 23 ppg as junior at Bradley University. Fourth-round draft choice of Boston Celtics. Played for Celtics (1969-74, 1975-78), Milwaukee Bucks (1974-75) and Buffalo Braves (1975) in NBA. Part of world championship teams in 1974 and 1976.
Tavian Banks
Collected 4,317 yards and 450 points in leading Bettendorf to Iowa state football titles in 1991 and 1992. Had 250 yards and 4 TDs in 1992 state championship game. Iowa high school player of the year in both football and soccer. Rushed for 1,691 yards as senior at Iowa in 1997. Fourth-round draft choice of Jacksonville Jaguars in 1998. Had NFL career prematurely shortened by injuries.
Thom Cornelis
Graduate of Alleman High School and Western Illinois. Sports anchor at KWQC for more than 25 years after 12 years at WQAD. Retired in 2014. Long-time anchor of telecasts of Quad-City Times Bix 7 race. First TV voice of University of Iowa basketball. Two-time letterman in basketball and baseball at Alleman. Baseball letterman at WIU. Member of Alleman and IBCA Hall of Fames.
Tom Derouin
Among winningest high school tennis coaches in Illinois history. Won more than 500 matches, 27 conference titles and one state title in 37 years as boys coach at Moline. Coached Maroons' girls team for 15 years, winning 11 league crowns. Illinois tennis coach of the year in 1992. National coach of the year in 1994. Played tennis and basketball at Loras College 1963-67.
Virginia Lohmiller
Pioneer of girls high school sports in the Quad-Cities. Was driving force behind the beginning of girls sports in Davenport school system. Commissioner and executive secretary of the Mississippi Athletic Conference for 11 years. Former administrator coordinating secondary physical education in Davenport.
Wally Hilgenberg
Former Wilton High School athlete was All-Big Ten football player at University of Iowa in 1963. Played linebacker in National Football League for 16 years with Detroit Lions (1964-66), Pittsburgh Steelers (1967) and Minnesota Vikings (1968-79). Leader of Minnesota defense that allowed less than 10 points per game in 1969 and '70. Played in four Super Bowls, in 1970, '74, '75 and '79.
Warren Giles
Longtime Moline resident served as president of National League from 1951 through 1969. Elected to baseball's Hall of Fame posthumously in 1979. Began as president of Moline Plough Boys of Three-I league in 1919 and later worked in executive positions with Western League, St. Louis Cardinals and Cincinnati Reds. Served as Reds' general manager for 14 years before becoming NL president.
William "Baby Doll" Jacobson
Named center fielder on all-time St. Louis Browns team. Batted .311 in 11-year major league career (1915-27), reaching a high of .355 in 1920. Had 170 or more hits in eight straight seasons. Once held 13 American League fielding records. Born in Cable, Ill., and died in Orion, Ill.
Quad-City Sports Hall of Famers in the headlines
Franc Freeman, Jenni Fitzgerald and Adam Lingner will be inducted into the Quad-City Sports Hall of Fame on May 7. Each of them made their share of headlines in the Quad-City Times through the years.
Adam Lingner kind of figures his entire athletic career was a longshot.
He received one of the last available football scholarships at the University of Illinois in 1979. He was selected in the ninth round of the 1983 NFL draft. The draft doesn't even have that many rounds anymore.
And yet, the former Rock Island Alleman multi-sport star somehow ended up spending 13 years in the NFL and playing in four consecutive Super Bowls as a member of the Buffalo Bills.
It all happened because Lingner was astonishingly accurate at rifling a football backward between his legs. Read more.
6. Man seriously wounded in East Moline shooting
A 24-year-old man suffered serious gunshot wounds early Sunday, East Moline Police Lt. Darren Gault said.
At about 3:30 a.m. officers were dispatched to the 1800 block of 28th Avenue for a report of a shooting.
While investigating officers learned the shooting occurred in a parking lot on the south side of 1300 block of 13th Avenue where officers located shell casings.
The man was taken to a local hospital with what Gault described as serious injuries.
Police are seeking help in identifying witnesses to the shooting.
Anyone with information about this incident is asked to call the East Moline Police Department at 309-752-1546 or Crime Stoppers of the Quad-Cities at 309-762-9500, or use the smartphone app P3 Tips.
Information that leads to an arrest will lead to a cash reward.
6 PLUS 1. ICYMI: The best view on the water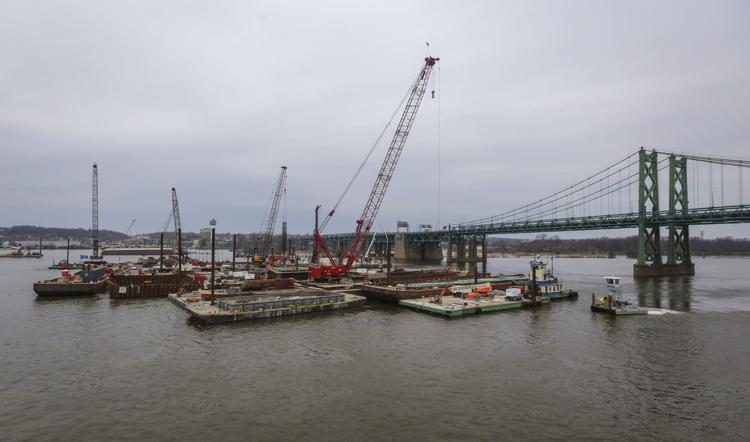 It was our Big Story from Sunday: The largest passenger boat on the Upper Mississippi River — Moline's Celebration Belle — has a new calling. As the vessel heads downstream from its home port for the first cruises of the season, passengers are getting something many didn't expect: They find themselves smack in the middle, literally, of a billion-dollar spectacle on the water.
For three months in the summer of 2017, Quad-City Times photographers Kevin Schmidt and Andy Abeyta and reporter Jack Cullen explored a 400-mi…
Beginning on the Bettendorf and Moline shorelines, miniature cities made of platforms, cranes, portable toilets, shipping containers, cement trucks and workers press inward toward the channel. But they have to keep the passageway clear so boats and barges can use the river, too.
As the pleasure-boating season approaches, many Quad-Citians soon will get their chance to see for themselves what's been going on in the water. And, just like the people driving cars and trucks in construction zones on land, boat pilots are likely to encounter an obstacle or two that tries their patience. Read more.
Today's photo gallery: Disc Golf Tournament

The Rumble Presented by Discraft, a golf disc tournament was held, Sunday at West Lake Park in Davenport. Iron Lion hosted 282 players, with a full Pro Field of 92 players and 192 amateurs.
042218-Disc-Golf-Tourney-001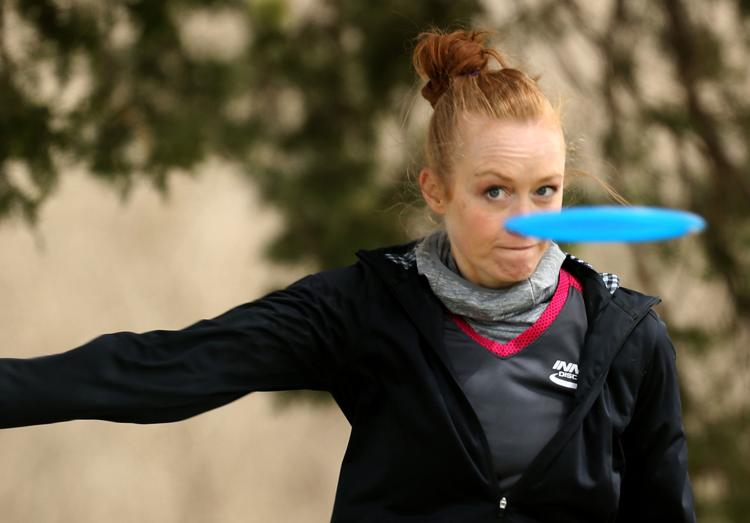 042218-Disc-Golf-Tourney-002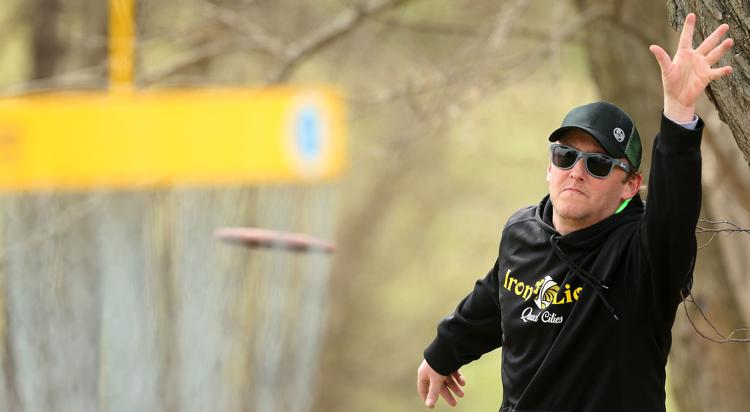 042218-Disc-Golf-Tourney-003

042218-Disc-Golf-Tourney-004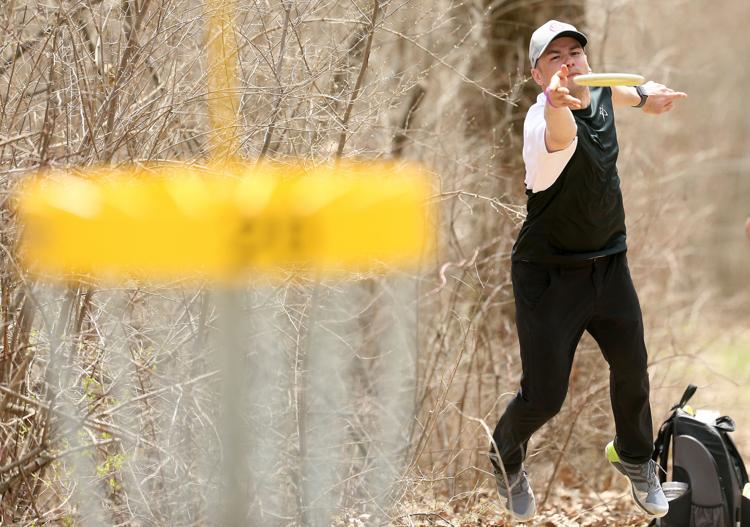 042218-Disc-Golf-Tourney-005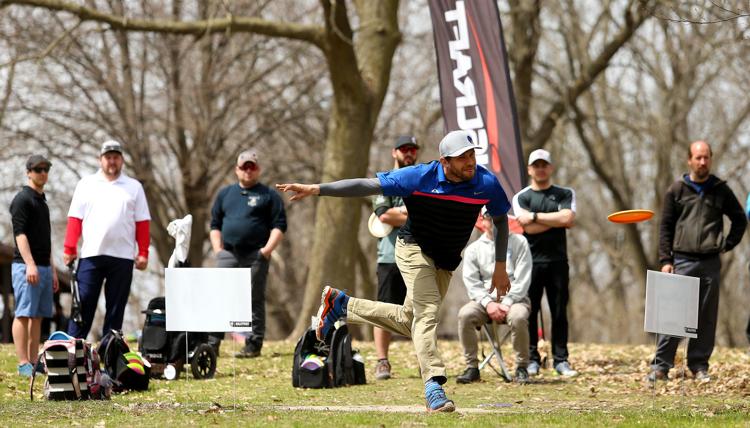 042218-Disc-Golf-Tourney-006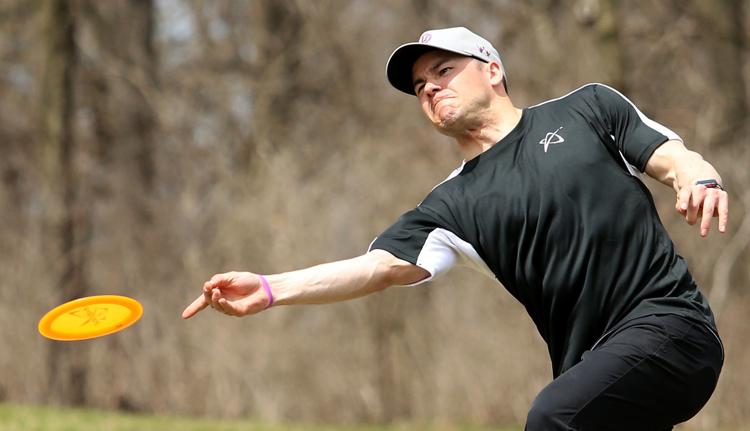 042218-Disc-Golf-Tourney-007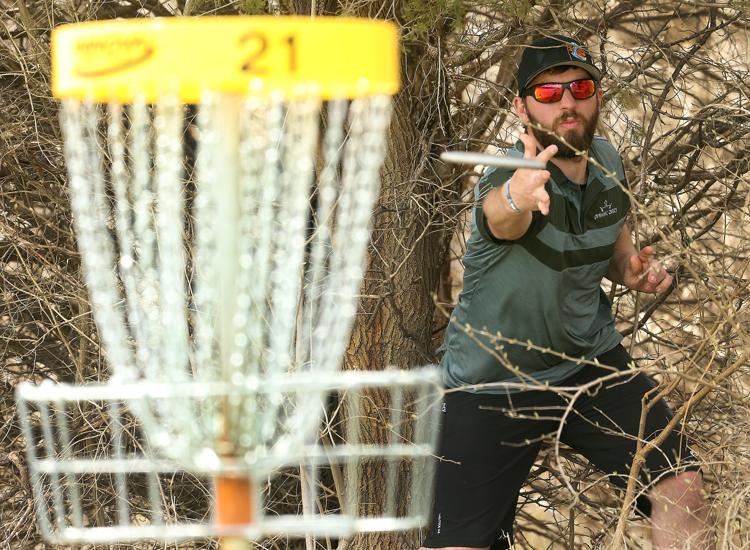 042218-Disc-Golf-Tourney-008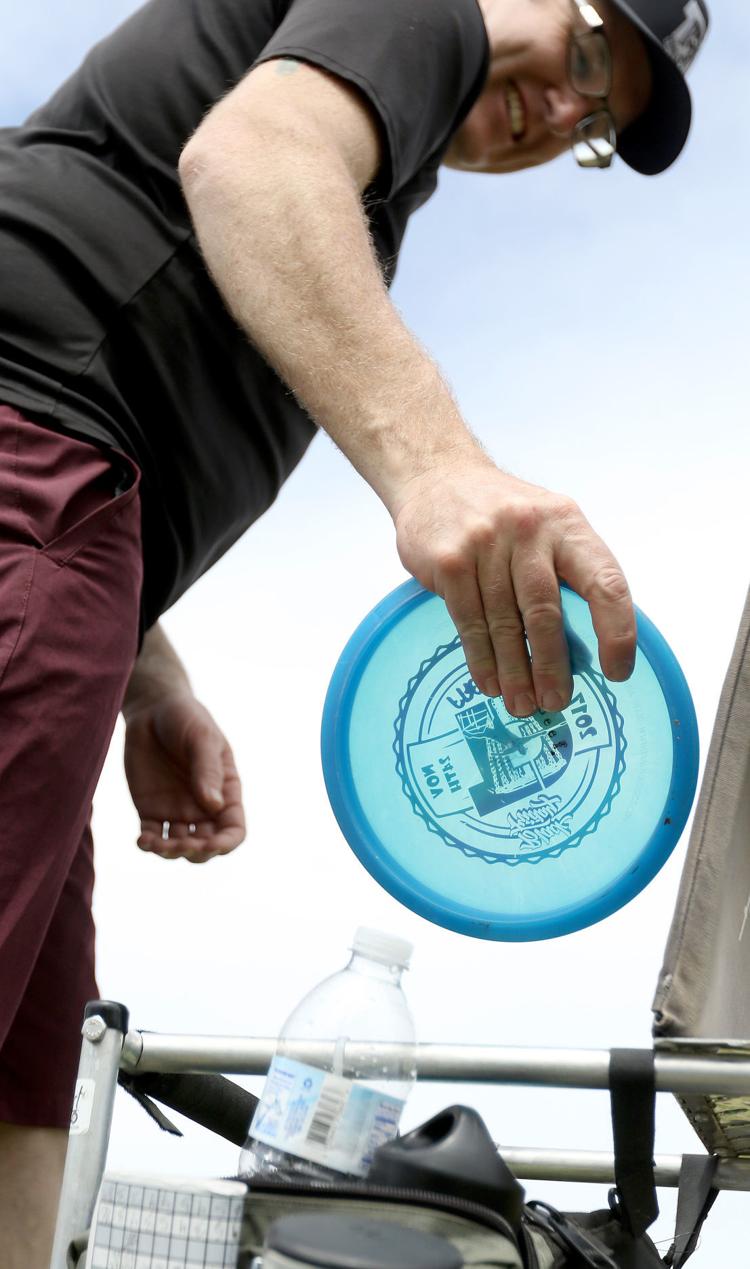 Good day for disc golf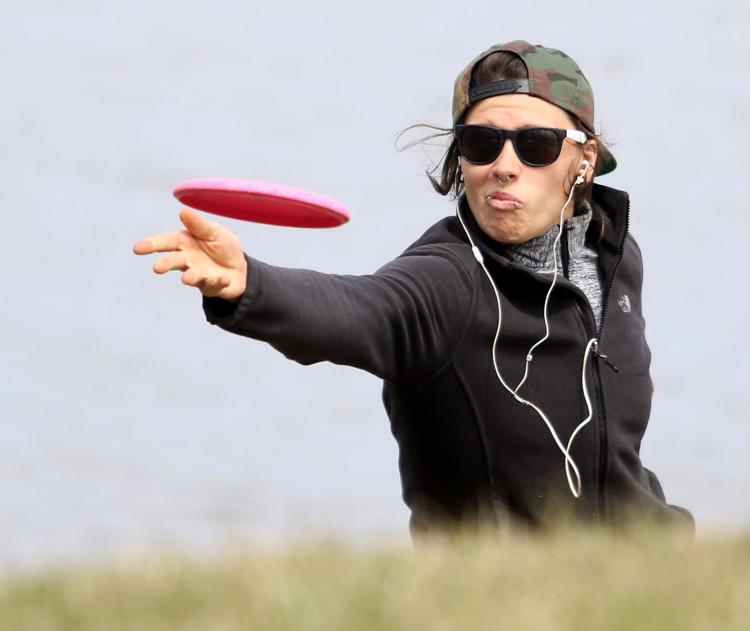 042218-Disc-Golf-Tourney-010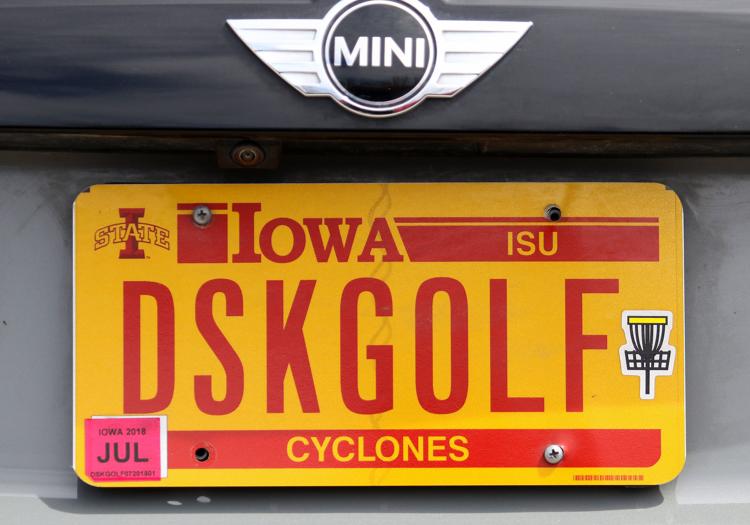 042218-Disc-Golf-Tourney-011

042218-Disc-Golf-Tourney-012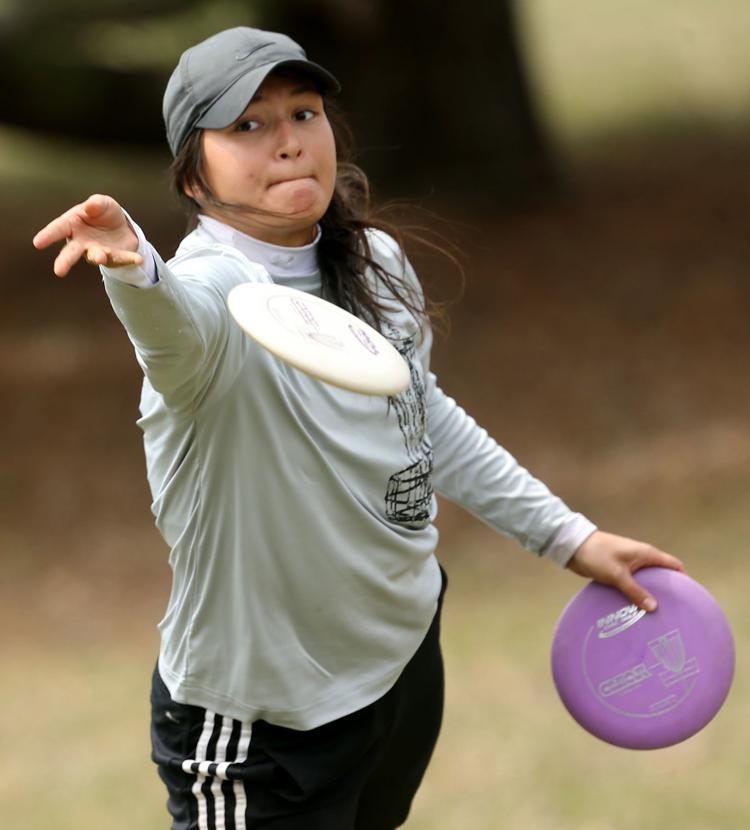 042218-Disc-Golf-Tourney-013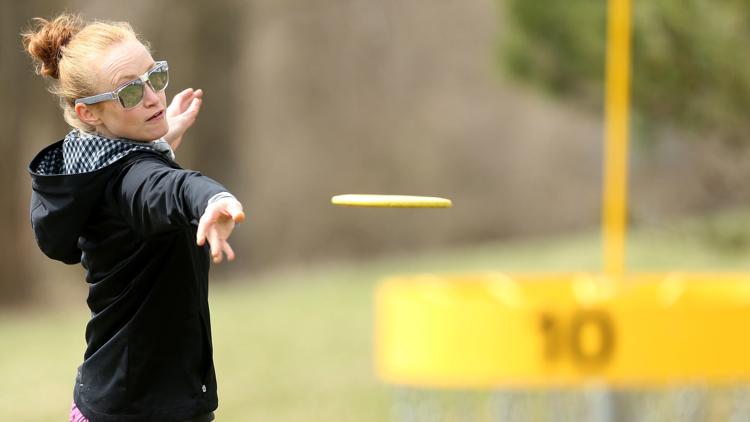 042218-Disc-Golf-Tourney-014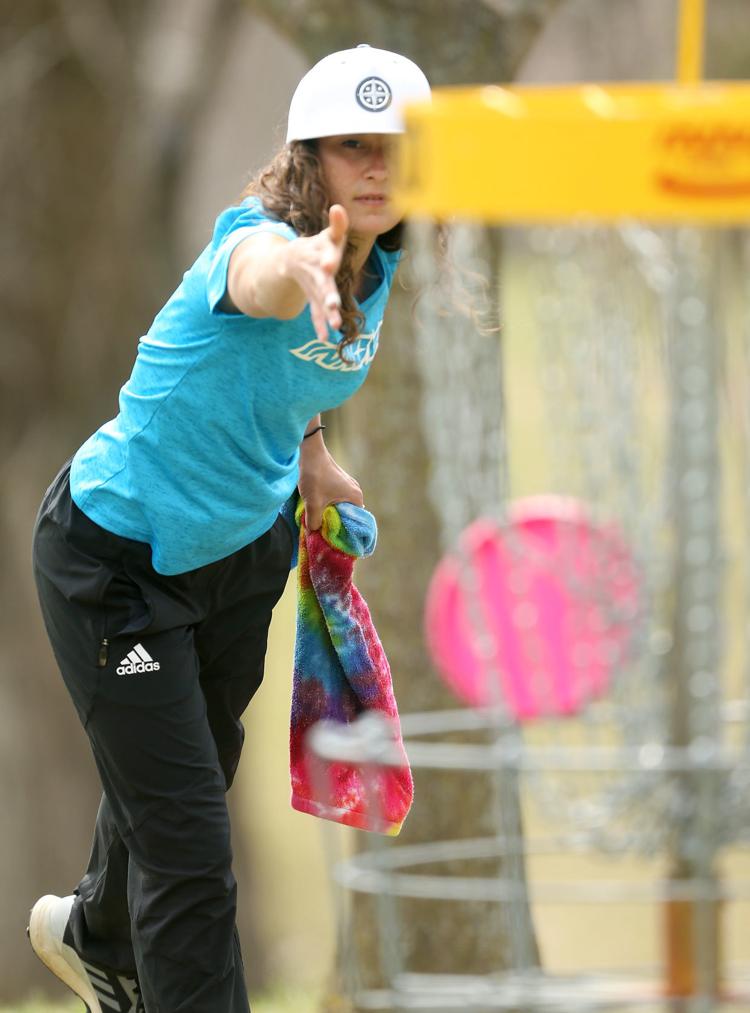 042218-Disc-Golf-Tourney-015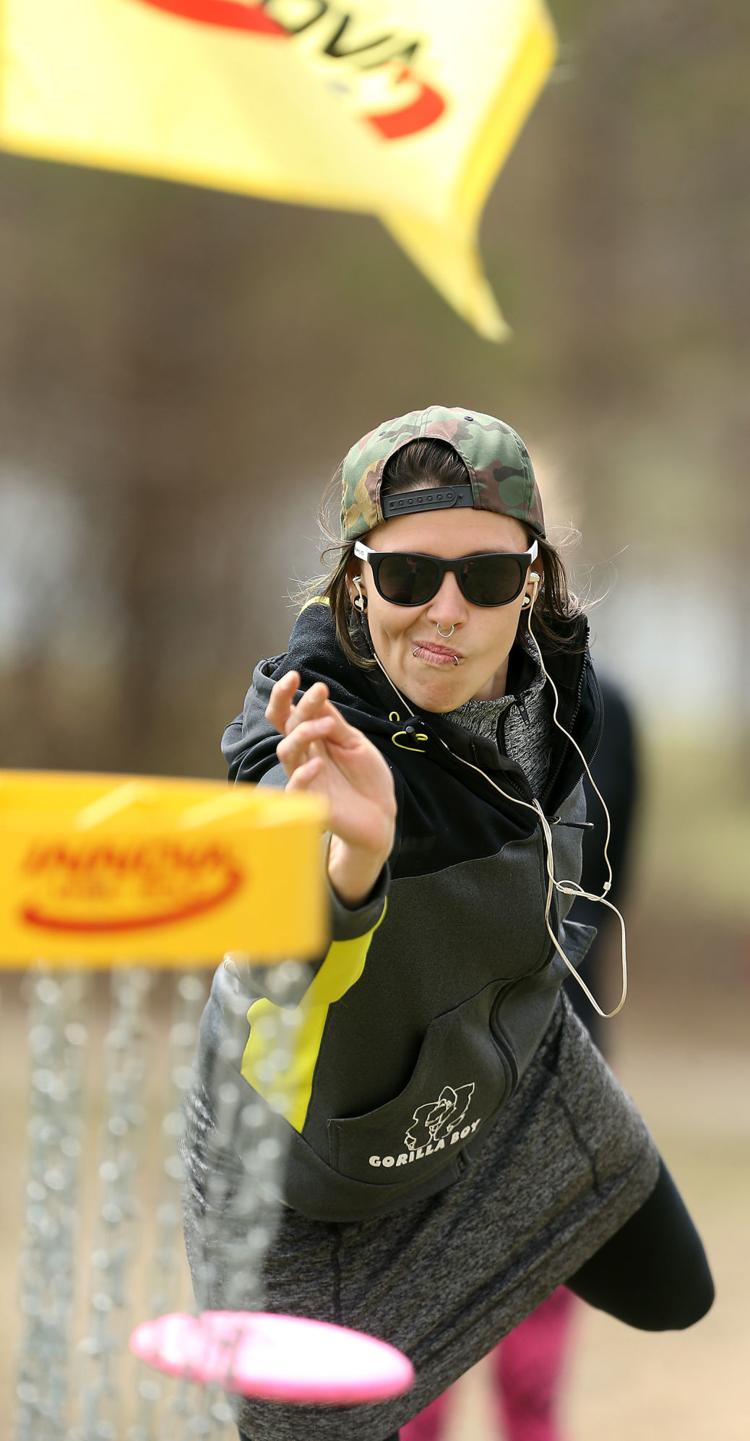 042218-Disc-Golf-Tourney-016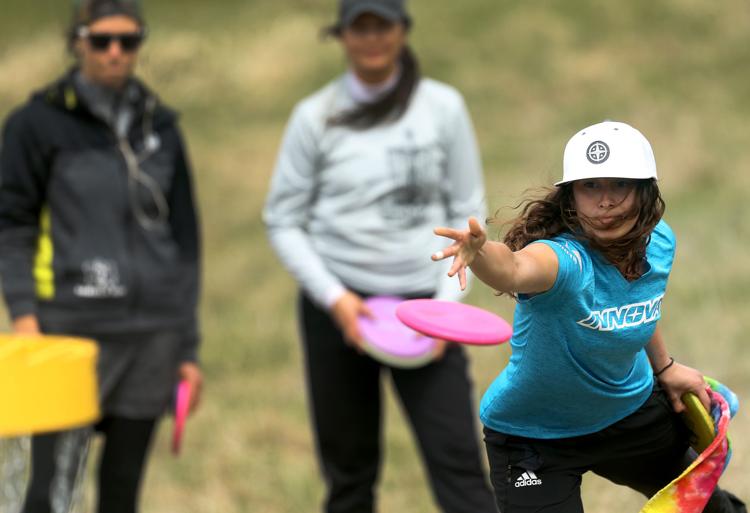 042218-Disc-Golf-Tourney-017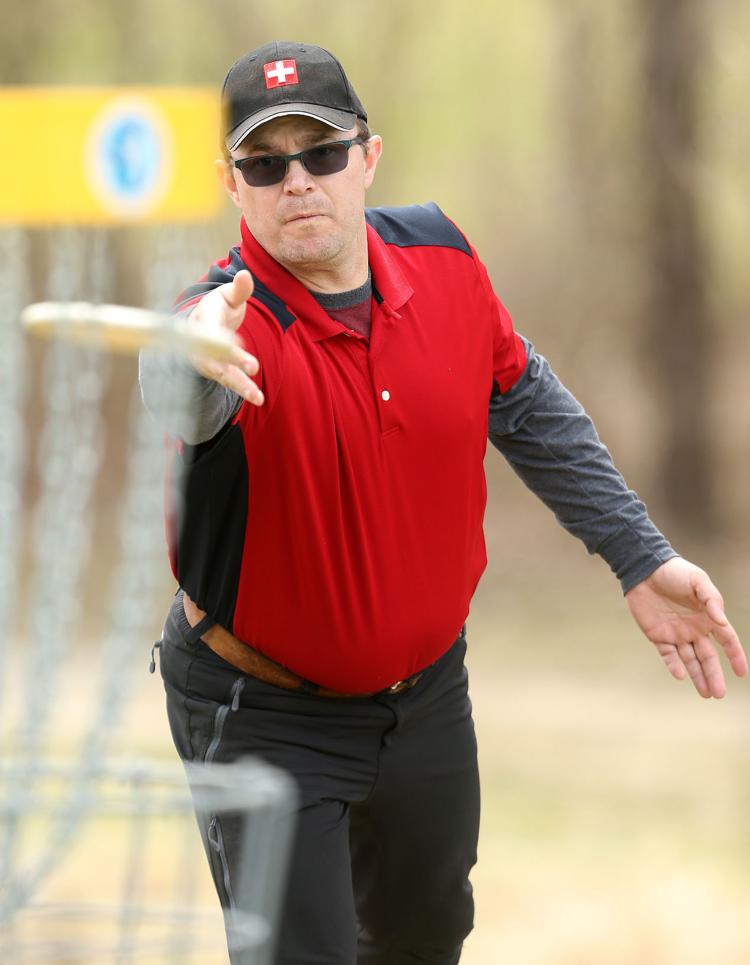 042218-Disc-Golf-Tourney-018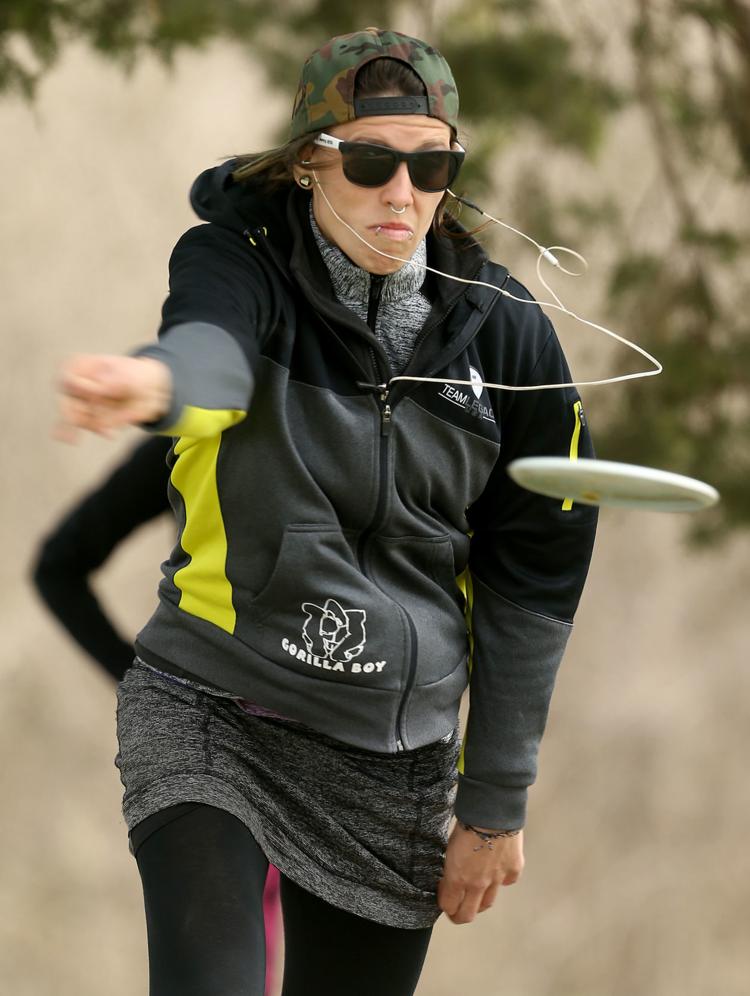 042218-Disc-Golf-Tourney-019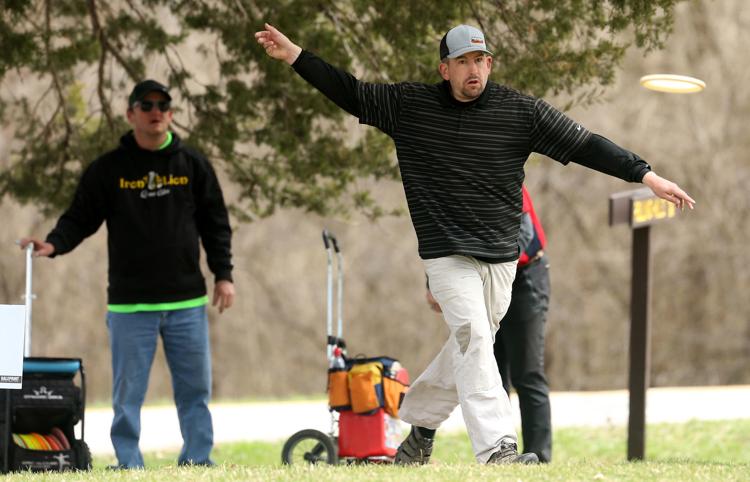 042218-Disc-Golf-Tourney-020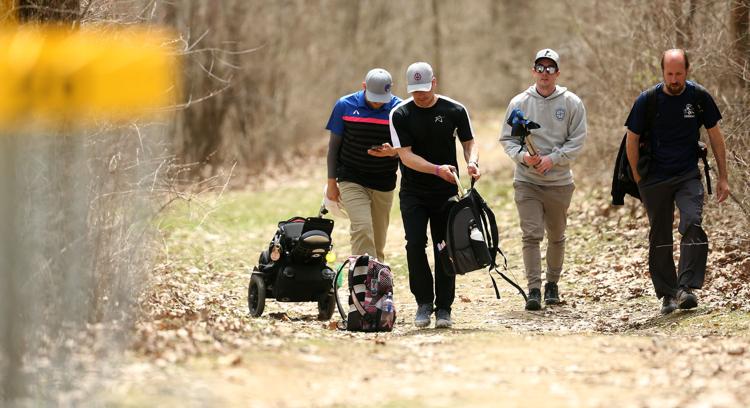 042218-Disc-Golf-Tourney-021