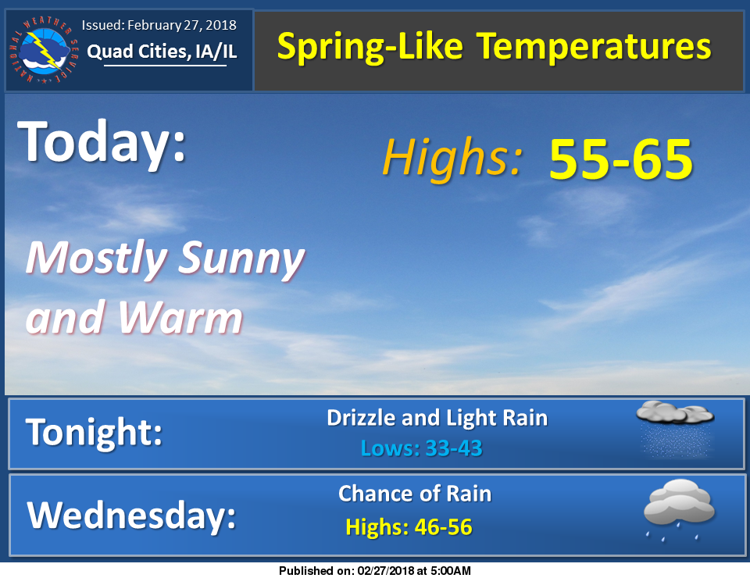 A good Tuesday to all. You may feel like busting out the shorts today, it's going to be a dandy of a day. Here are the weather details from the National Weather Service.
1. Temps will climb into the 60s today
Today will be sunny with a high near 63 degrees. South winds between 10 to 15 mph will gust as high as 25 mph.
Tonight there's a slight chance of drizzle between 2 a.m. and 3 a.m., then a chance of rain after 3 a.m. The overnight low will be  around 42 degrees. The chance of precipitation is 30 percent.
Wednesday will see a 40 percent chance of rain. Skies will be mostly cloudy with a high near 55 degrees.
Wednesday night rain is likely with winds gusting as high as 20 mph. New precipitation amounts between a quarter and half of an inch are possible.
2. U.S. 52 closed at Sabula until noon
Iowa DOT and the Jackson County Sheriff's Office report that U.S. 52 near Sabula is closed in both directions until at least noon between the Mississippi River bridge and U.S. 67 for road maintenance activities and inspection. Work is concentrated on a  bridge just outside of Sabula heading to the main bridge across the Mississippi River.  Bridge traffic across the Mississippi River is being detoured to Fulton, Ill. or Dubuque, Iowa.
3. Rock River continues to slowly recede
A flood warning for the Rock River at Moline continues until further notice as the Rock river level continues to drop. Early today, the river was at 14.4 feet and holding steady. Flood stage is 12 feet.
Major flooding is occurring. The river is expected to remain steady this morning then begin falling.  Water is affecting South Shore Drive, North Shore Drive in Moline west of the 27th Street bridge, access to homes on South Shore Drive east of the I-74 bridge, ands portions of 60th Street south of John Deere Road.
4. Davenport police charge 2 after shots fired, pursuit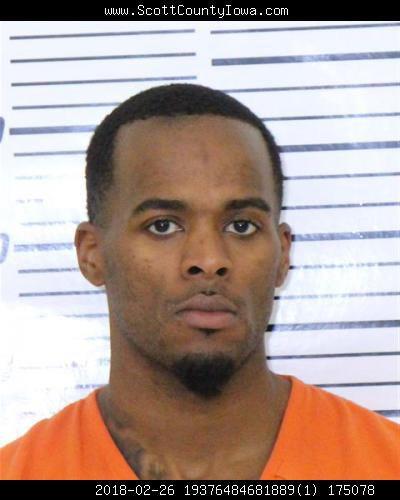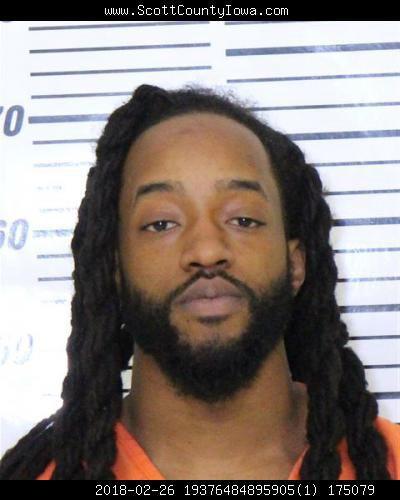 Here's an update from last night: Two people are in custody Monday after a report of shots fired and a subsequent pursuit in Davenport.
About 12:06 p.m., Davenport police responded to a report of shots fired in the areas of 4900 North Elsie Street and the 3100 block of North Fairmount Street, according to a news release from Davenport police.
Witnesses saw two vehicles chasing each other, with shots being fired from at least one vehicle.
With descriptions of the involved vehicles, police found one vehicle in the area of Division Street and Central Park Avenue. When officers tried to stop it, the vehicle fled, and a short vehicle pursuit ensued. Officers lost sight of the vehicle in the area of 800 Madison Street.
After dispatchers received information about a single-vehicle crash in the area of 1300 Cedar Street, officers responded to the location and identified the vehicle as the one being pursued. Witnesses said that subjects fled on foot from the vehicle.
Officers checking the area found and detained two people in the 2100 block of West 18th Street. No injuries were reported.
Charged in the incident were:
• Emmons P. Green, 25, Davenport, charged with carrying weapons, trespass, and possession of a controlled substance.
• Robert Allen-Williams, 27, Bettendorf, charged with felon in possession of a firearm and trespass.
The incident remains under investigation.
Anyone with information about the incident should call Davenport police at 563 326-6125.
5. Driving range opens at Palmer Hills
It's a sure sign of spring — the driving range at Palmer Hills Golf Course is now open. It will be open from 9 a.m. to 5 p.m., seven days a week, weather permitting. For more information call 563-332-8296.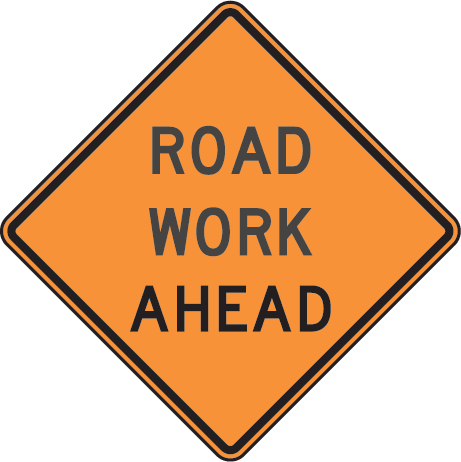 The Illinois Department of Transportation reports that Illinois 84, just south of U.S. 30, will be closed to all through traffic beginning today until Friday.
The closure will allow the Union Pacific Railroad to perform maintenance to their at-grade crossing located in the area commonly known as "East Clinton."
Northbound traffic will be detoured utilizing Garden Plain Road and U.S. 30. Southbound traffic will be detoured utilizing U.S. 30, Illinois 78,  I-88, and I-80.
Drivers are asked to reduce speed and use extreme caution while driving through the work zone.