A good Wednesday to all. Sunny skies today and Thursday will give way to a chance of rain later this week.
Here's what the National Weather Service has to say:
1. Mostly sunny skies today
The Quad-Cities will see mostly sunny skies today with a high near 45 degrees and a low around 27 degrees.
Thursday will be mostly sunny with a high near 52 degrees and a low around 32 degrees.
Friday brings a 30 percent chance of rain after 1 p.m. Skies will be partly sunny with a high near 50 degrees.
Friday night there's a chance of rain before midnight, then rain, possibly mixed with snow. The low will be around 33 degrees with the chance of precipitation at 90 percent. New snow accumulation of around an inch is possible.
The Latest: Newspaper reports Austin bombing suspect is dead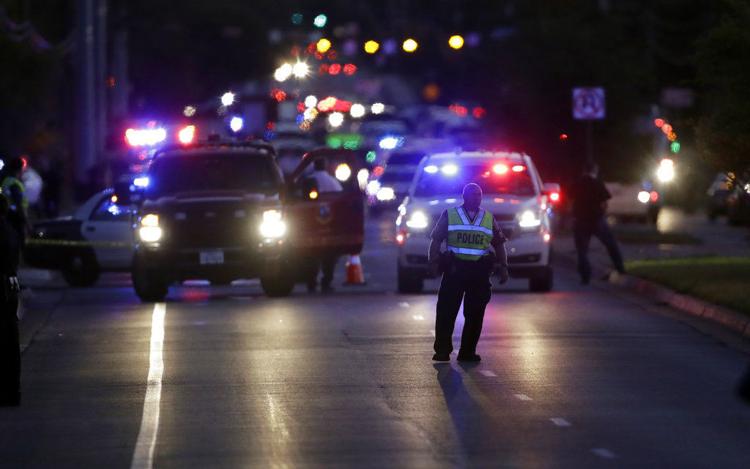 BREAKING NEWS: The Austin American-Statesman newspaper, citing a high-ranking law enforcement official, reports the suspect in this month's bombing in the Texas capital killed himself with an explosive device early this morning as the authorities closed in on him. This is a developing story.
2. Four teens arrested, two guns seized after Davenport shooting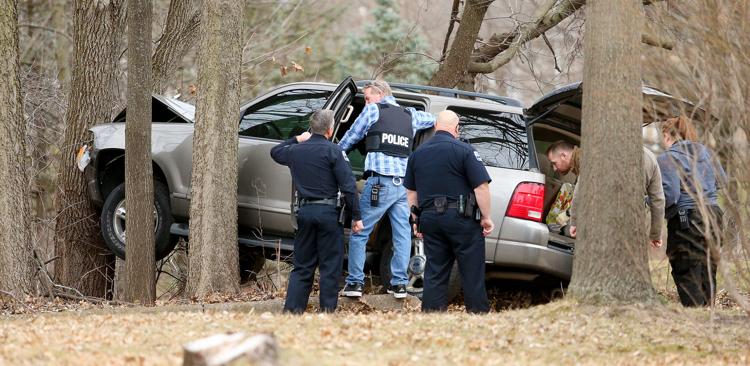 Four teens who allegedly shot at a Davenport home before leading police on a chase through the city were in custody late Tuesday, while two weapons and one stolen vehicle were recovered, police said.
Davenport police said that at 5 p.m. officers were sent to the 1200 block of Warren Street in response to a call of shots fired. Officers found that one residence had been struck and a spent shell casing was found in the street in front of the house.
Investigating officers were able to get the names of suspects and identify the stolen vehicles in which they were riding.
About 50 minutes after the shooting, officers located both vehicles in the 2800 block of Eastern Avenue. Officers initiated two separate pursuits. One pursuit was stopped after the vehicle was able to flee out of the sight of police.
The other pursuit lasted about 15 minutes. The fleeing vehicle, an SUV, sideswiped two other vehicles during the pursuit, causing minor injuries to the driver of one. Read more.
You have free articles remaining.
3. Urban Eats offers 'something different' in DeWitt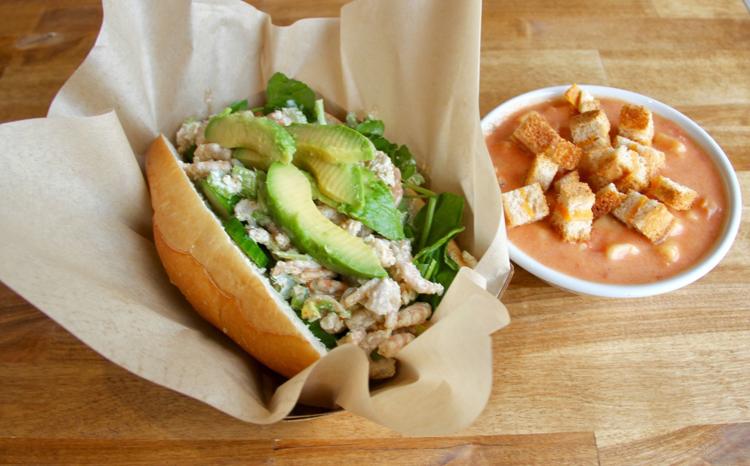 While his restaurant was under construction, Samuel Voss put paper over the windows. He didn't post a "Coming Soon" sign or a logo. He wanted to keep his plans for a casual farm-to-table eatery under wraps.
In a small town like DeWitt, Iowa, though, keeping a secret isn't easy, especially because his restaurant was moving into the former site of Whisk Away, a popular bakery that had recently closed.
Now open to all, Urban Eats features sandwiches and salads packed with fresh ingredients and flavors as well as homemade soups, such as a tomato soup recipe passed down from Voss' grandmother. He sources vegetables, eggs and meat from nearby farms and plans to incorporate more locally produced ingredients from Quad-City area farmers markets when the weather warms up. Read more.
4. Pancheros expands into west Davenport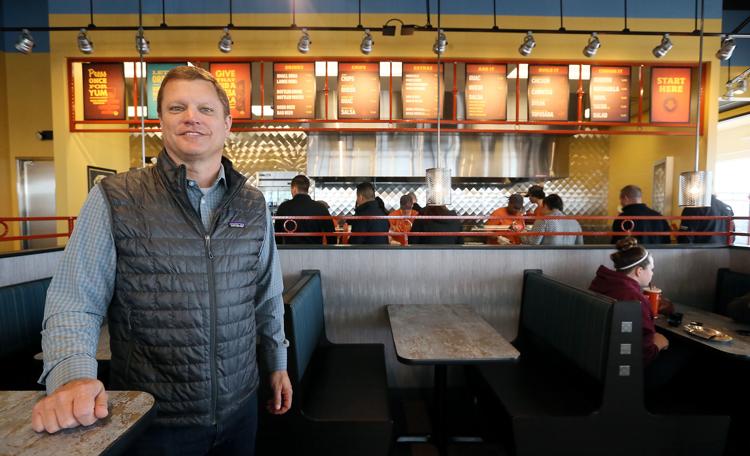 A new Pancheros Mexican Grill has opened in west Davenport. The restaurant is located in the Village Shopping Mall, 902 W. Kimberly Road. It is Davenport's second Pancheros — joining one on Utica Ridge Road. It marks the 28th Pancheros in Iowa and 69th nationwide. Pancheros, which has eight restaurants in the Iowa City-Cedar Rapids corridor, is about to open its 28th Iowa store in Waukee. Read more.
4. Food truck owners question new regulation in Bettendorf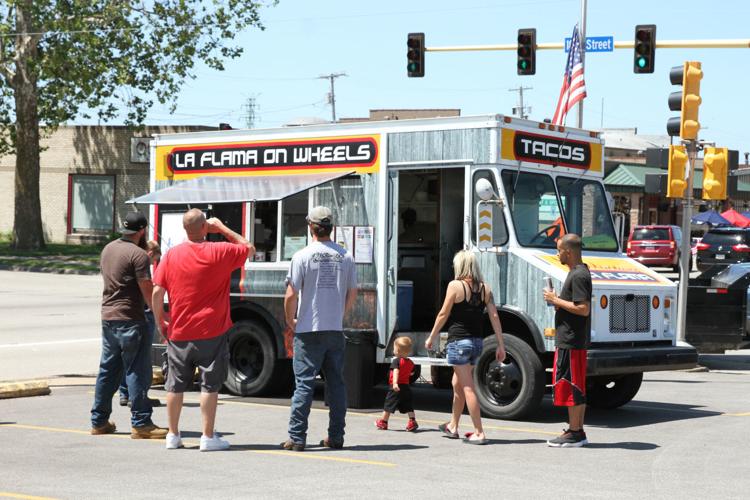 Bettendorf is one step closer to regulating its fledgling food truck scene.
Aldermen on Tuesday approved the first reading of an ordinance that aims to manage mobile food units throughout the city. The council voted 4-2 in favor of the regulation, which mandates vendors to pay an annual $500 licensing fee to sell food from vehicles as often as they want on public and private property. A single event permit costs $75, and an annual pushcart license costs $150.
Councilmen Scott Webster, 5th Ward, and Scott Naumann, 2nd Ward, opposed the ordinance. They contended that taxpaying brick-and-mortar establishments in Bettendorf should not have to pay the $500 fee to operate personal food trucks on their respective properties. Read more.
6. Clinton road work update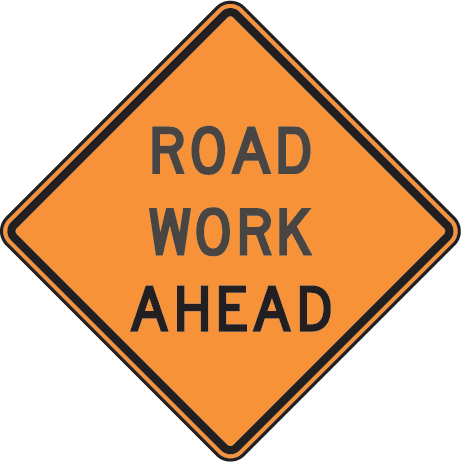 The city of Clinton reports that 13th Avenue North from Mill Creek Parkway to County Road 425th Avenue, is closed because of concrete patching work. The road will be closed about three weeks, officials say.
Residents will have access to their driveways, with short delays possible.