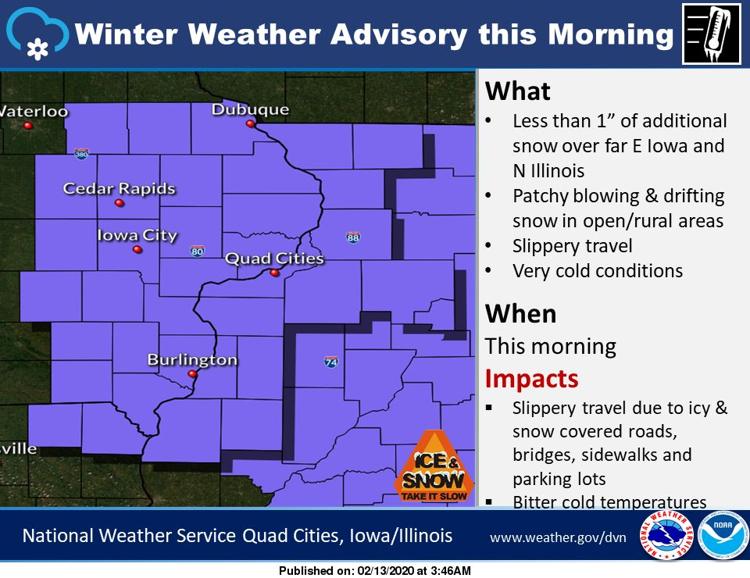 A good Thursday to all. The Quad-City region is under a National Weather Service Winter Weather Advisory.
Here's what the advisory states:
"Light snow from a departing winter storm will linger into the morning commute across much of the area. Additional snowfall will be one half inch or less but road conditions will be hazardous.
"Strong northwest winds of 20 to 30 mph is expected to create drifting snow. Some patchy blowing snow may be possible. Wind chills of 15 to 25 below zero will also be possible west of a Dubuque, to Iowa City, to Quincy, Illinois line."
WHAT: Light snow with additional accumulations of less than one inch. Wind chills of 5 to 15 below zero.
WHERE: Portions of east central Iowa and northwest Illinois.
WHEN: Until 10 a.m. this morning.
IMPACTS: Plan on slippery road conditions. The hazardous conditions could impact the morning commute. The cold wind chills as low as 20 below zero could cause frostbite on exposed skin in as little as 30 minutes.
PRECAUTIONARY/PREPAREDNESS ACTIONS: Slow down and use caution while traveling.
1. Bitter cold to settle on the region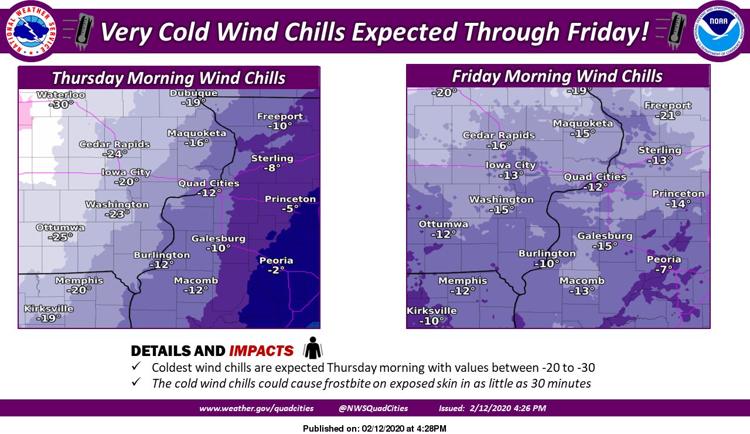 There's a 30% chance of snow before 7 a.m. Skies will be cloudy through mid morning then gradually clearing and cold with a temperature falling to around 4 degrees by 10 a.m. Wind-chill values will be as as low as -15 degrees. Northwest winds around 15 mph will gusts as high as 25 mph.
Thursday night will be clear with a low around -7 degrees and wind-chill values as low as -20 degrees. Northwest winds between 5 to 15 mph will gust as high as 20 mph.
Friday will be sunny with a high near 17 degrees and wind-chill values as low as -20 degrees.
Friday night will be partly cloudy with a low around 13 degrees.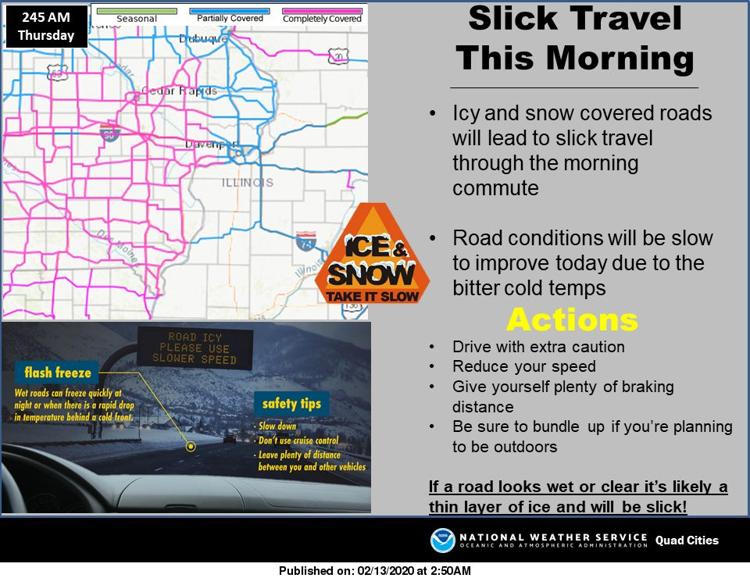 Roads are treacherous this morning. A snow emergency is in effect in Rock Island and some area schools are delaying the start of classes this morning.
2. Rock Island County Sheriff's Department denies claims of ACLU lawsuit
Rock Island County Sheriff Gerry Bustos said Wednesday that allegations that two of his deputies, Jack Asquini and Jason Pena, were materially involved in the alleged forceful detention of Jaylan Butler on Feb. 24, 2019, are without merit.
In a lawsuit filed in Rock Island County Circuit Court by the American Civil Liberties Union, or ACLU, East Moline police officer Travis Staes, Hampton police officer Ethan Bush, and two unknown officers, along with Asquini and Pena, are accused of unlawful search and seizure, false arrest, excessive detention, excessive force, as well as violations of the Illinois Constitution.
Butler, a member of the Eastern Illinois University swim team, was outside the team's chartered bus in a rest area near East Moline trying to take a selfie in front of an Illinois "Buckle Up, It's the Law," sign when, according to the lawsuit, police took him down, held him at gunpoint, handcuffed him and even threatened to arrest him for resisting, going so far as to place him in the back of a squad car.
You have free articles remaining.
Butler eventually was released after officers realized they had made an error, though it remains unclear who or what the officers were searching for. Read more.
3. Scott County Y launches gymnastics program at TBK Bank Sports Complex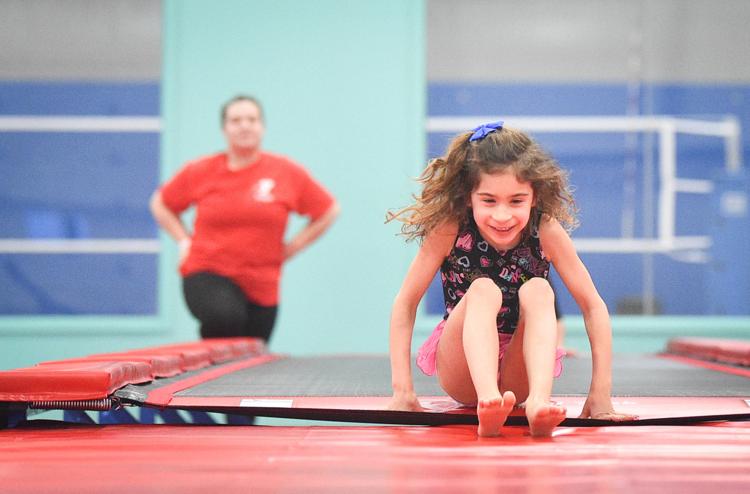 The inside of the TBK Bank Sports Complex continues to evolve.
What once housed indoor sand volleyball now occupies mats and metal apparatuses for tumbling, gymnastics and cheers. Kids eagerly arrive with parents most weekdays in one of the last indoor spaces at the sports complex.
After taking off a winter coat, sometimes with the assistance of moms and dads, kids check in and shed their shoes to prepare for class at the sports complex's YMCA Gymnastics & Cheer Center.
The gymnastics and cheer center, a partnership with the Scott County Family YMCA, is a recent development within and around the booming TBK Bank Sports Complex Center. Read more. 
4. Celebrate Valentine's Day with these heart-shaped treats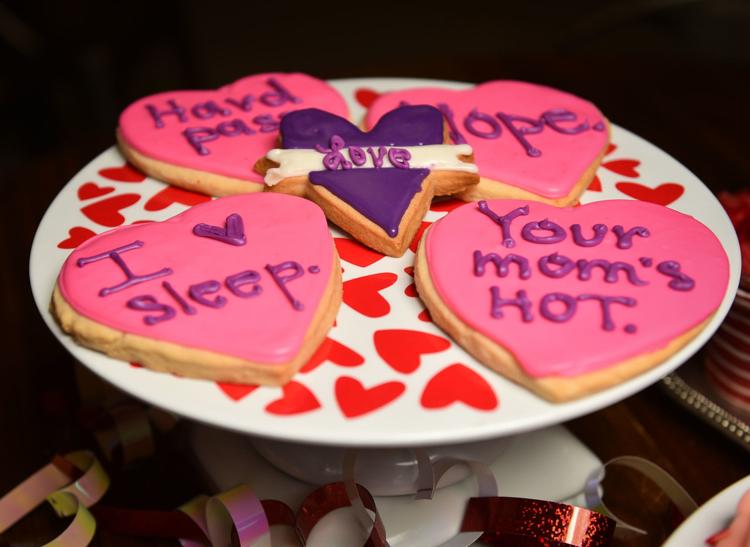 Valentine's Day is tomorrow, which means it's time for treats! Are you tired of the typical red velvet, heart-shaped boxes of chocolate? You're in luck! From savory to sweet, there are several festive yet unique options you can snag locally to help you celebrate. Read more. 
5. Comedy, rap, burlesque among your Q-C Valentine's entertainment options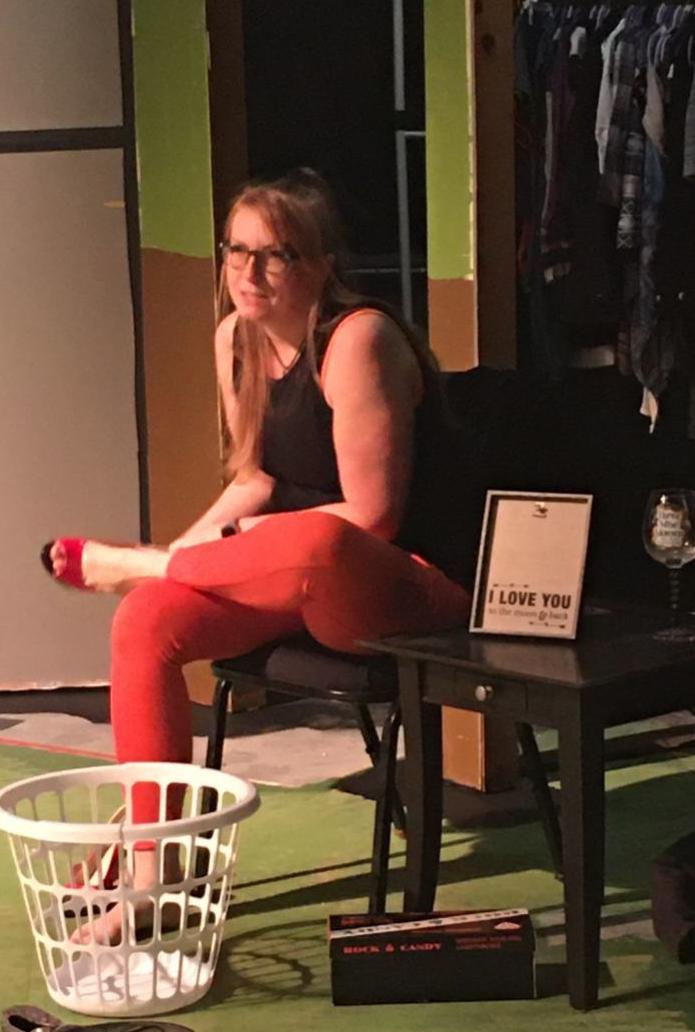 Don't have any Valentine's Day plans yet? According to entertainment reporter Johnathan Turner you can choose from a variety of fun options in the Quad-Cities. Read more.
Today's photo gallery
Bettendorf hosting Cedar Rapids Prairie wrestling, at Bettendorf gym, Wednesday, Feb. 12, 2020, in Bettendorf.
021220-qc-spt-bett-wrestling-868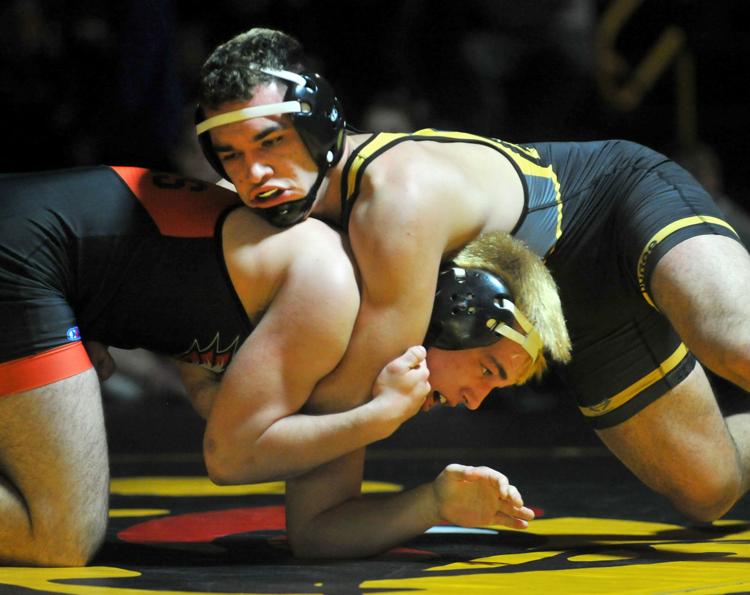 021220-qc-spt-bett-wrestling-937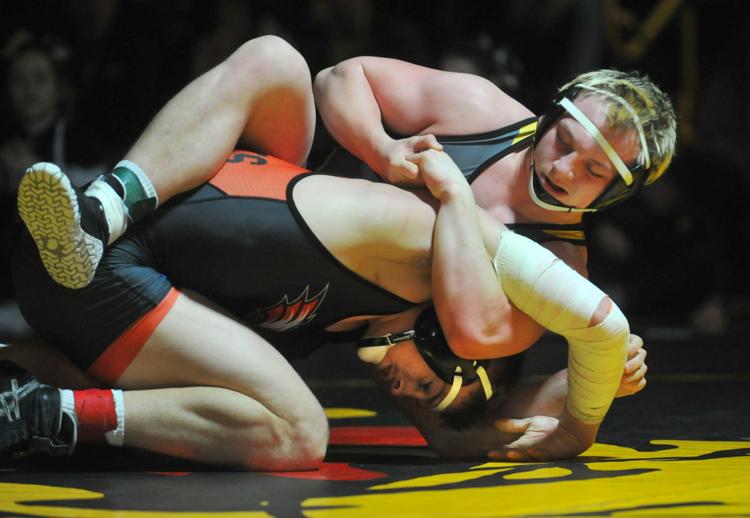 021220-qc-spt-bett-wrestling-694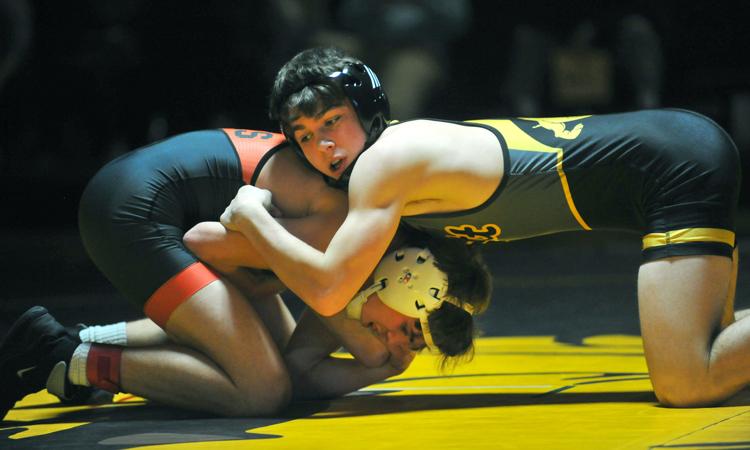 021220-qc-spt-bett-wrestling-735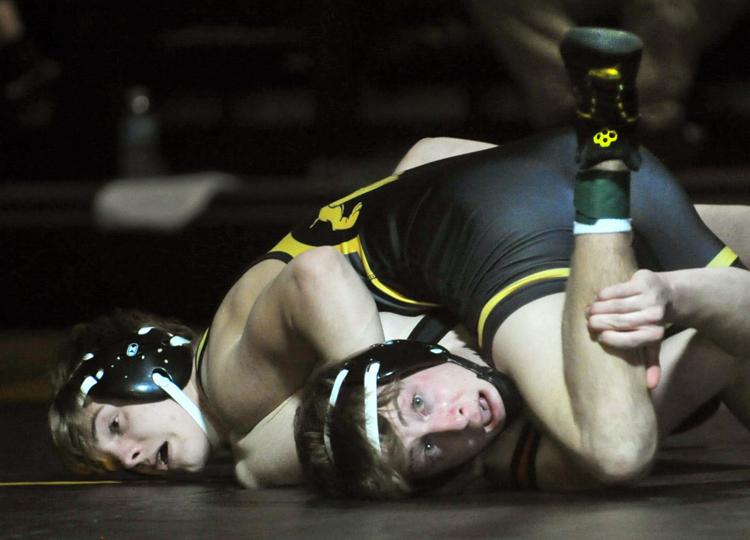 021220-qc-spt-bett-wrestling-720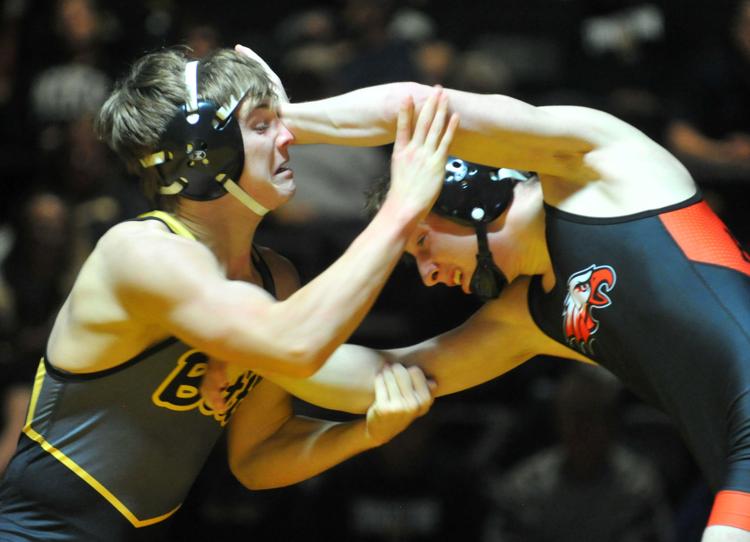 021220-qc-spt-bett-wrestling-897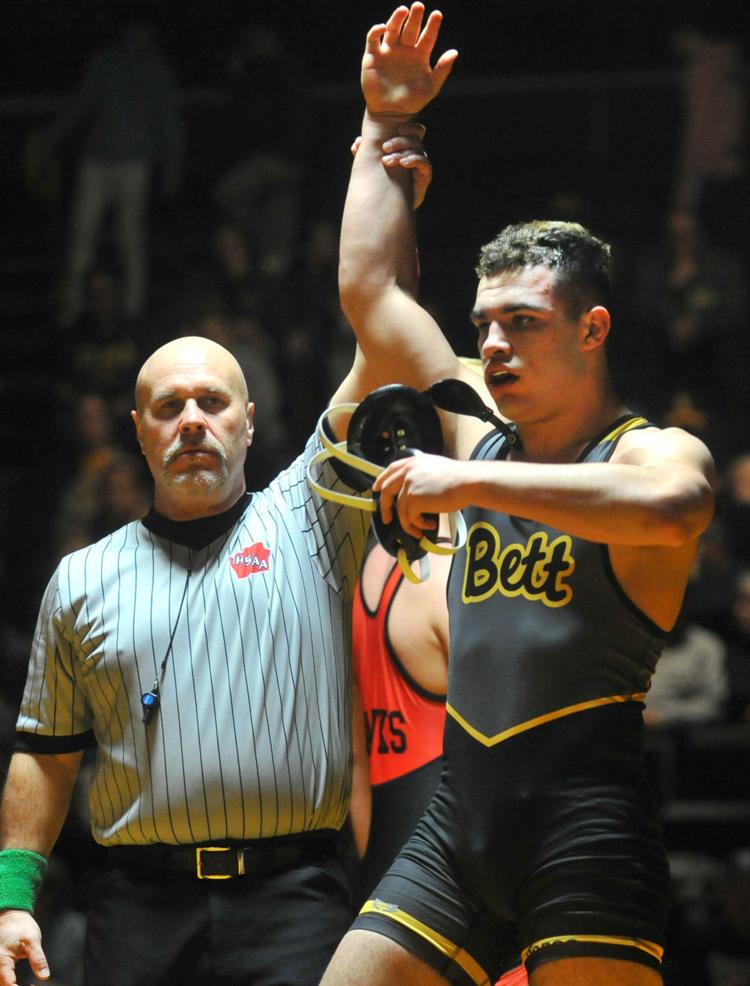 021220-qc-spt-bett-wrestling-857
021220-qc-spt-bett-wrestling-774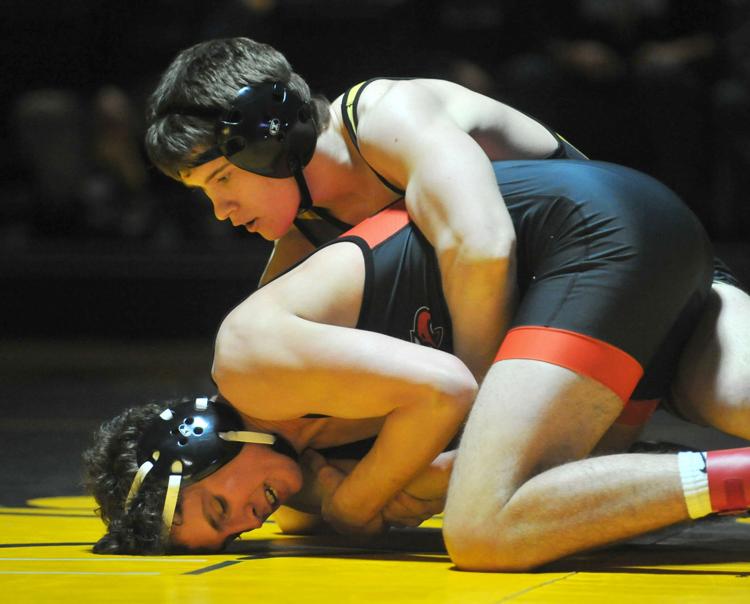 021220-qc-spt-bett-wrestling-947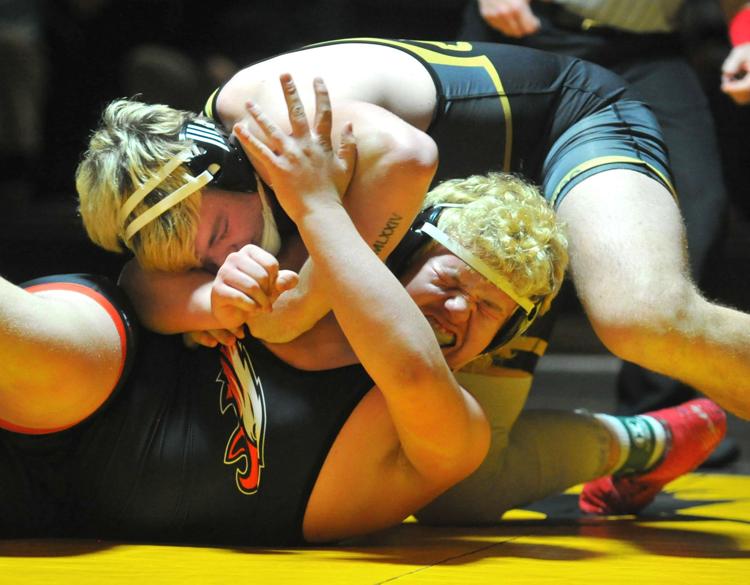 021220-qc-spt-bett-wrestling-706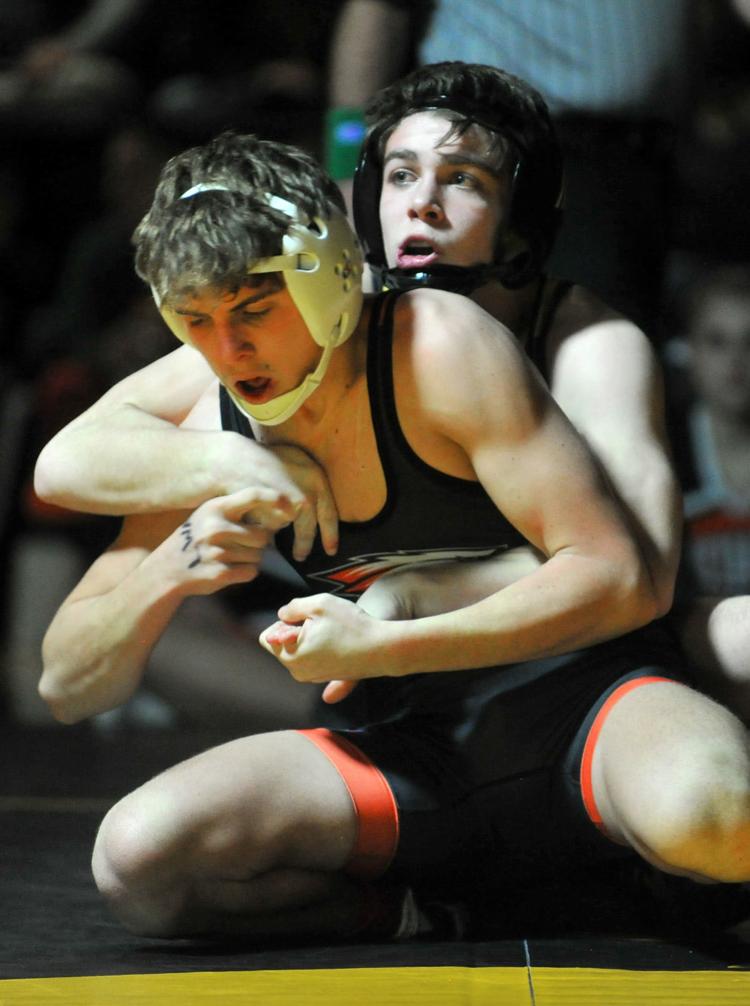 021220-qc-spt-bett-wrestling-568
021220-qc-spt-bett-wrestling-670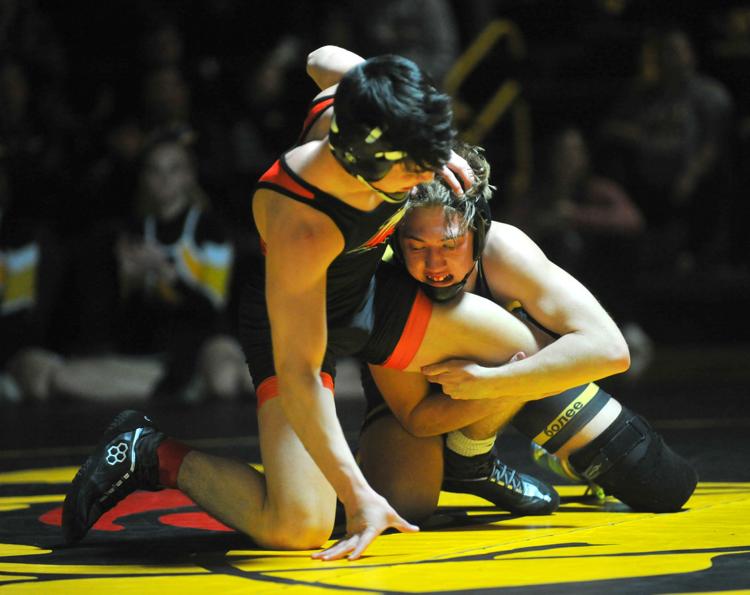 021220-qc-spt-bett-wrestling-706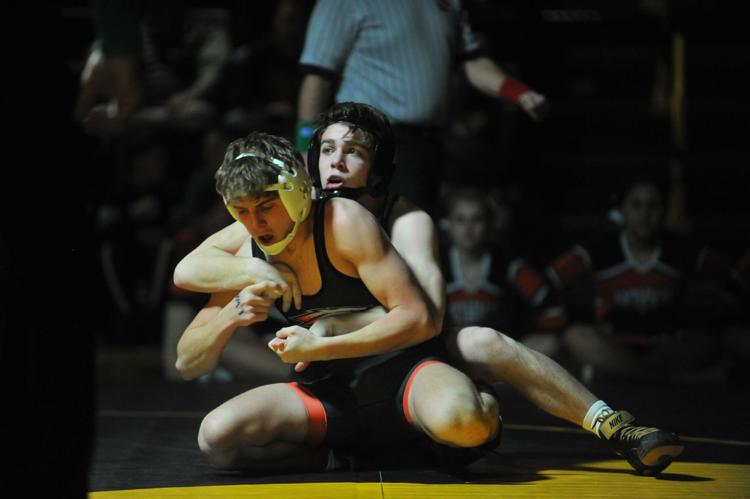 021220-qc-spt-bett-wrestling-649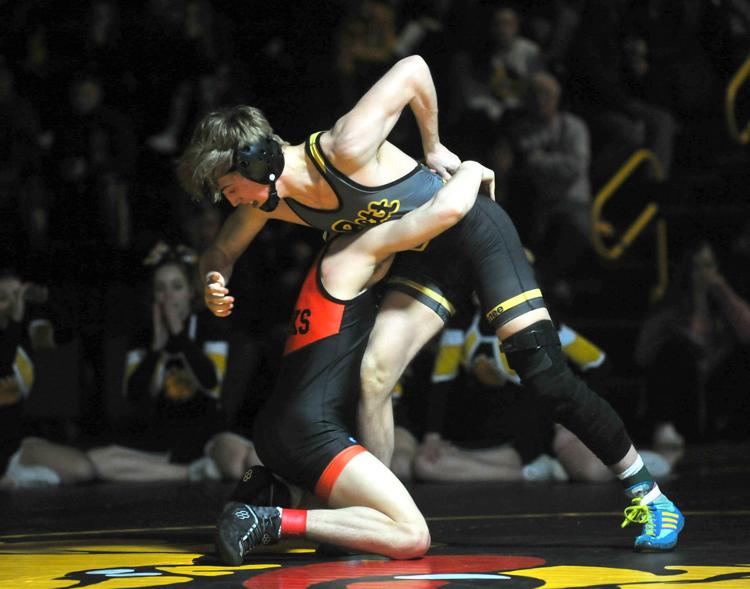 021220-qc-spt-bett-wrestling-712